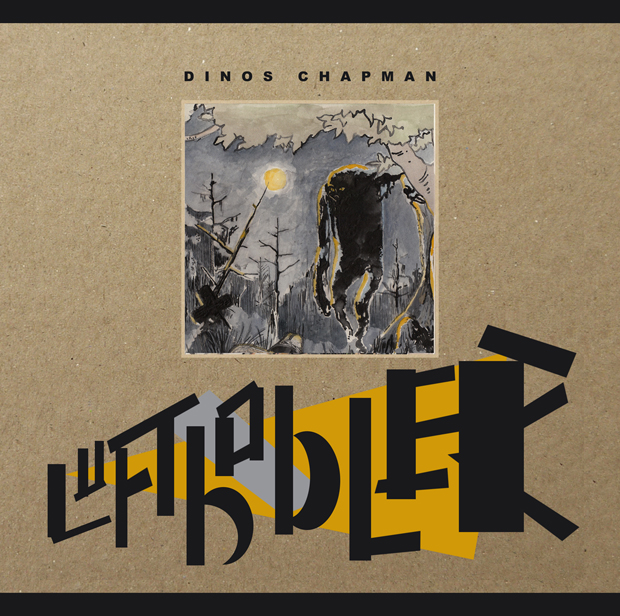 Dinos Chapman records sloppy techno
The elder Chapman brother is set to release an album of Throbbing Gristle-influenced electronica next year
The London record-label-cum-gallery, The Vinyl Factory, has a nice line in artsy LPs. Among its limited-edition offerings are a Noble and Webster box set, a 10" white-vinyl recording of John Currin in conversation with Marc Jacobs, and some Texan bat squeaks caught and preserved on disc by Jeremy Deller.
However, the art world equivalent of a stadium act comes to the label next year, when Dinos Chapman, elder brother in the famous art duo, releases a 13-track album of "Schlampige Musik" or "sloppy music" via Vinyl Factory's VF Editions. Entitled Lufbobler, the album was recorded in Dino's basement and will be available on gatefold vinyl, CD, and digital formats from 25 February 2013.
According to a statement issued by The Vinyl Factory, Luftbobler reflects Dinos' interests in "the industrial pulse of T/G [Throbbing Gristle], wilful experimentation of Stockhausen and the impish playfulness of Squarepusher, but sounds like none of them."
Chapman himself says it is like "a naked mole-rat plucked untimely from its snuggly basement-burrow, on its back, all squirmy, exposed to the sun's dissecting rays."
Want Luftbobler live too? Well, fans of the artist can also visit a site-specific audio-visual installation of Luftbobler at The Vinyl Factory's Soho gallery, from February 27 through to March 4, 2013.