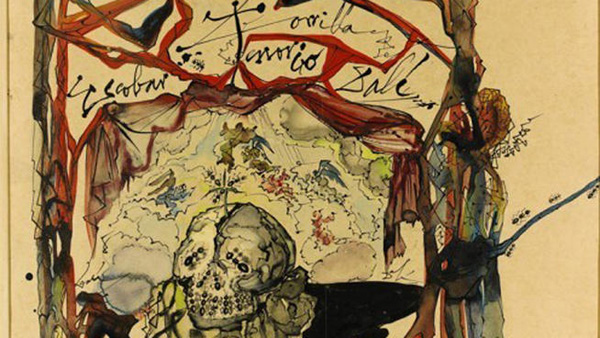 Dalí painting stolen in New York
1959 painting Cartel de Don Juan Tenorio swiped from the recently opened Venus Over Manhattan Gallery
A thief dressed in a check shirt calmly waltzed into the Venus Over Manhattan gallery on Tuesday (19) and walked out with a small Salvador Dalí painting, Cartel de Don Juan Tenorio worth over $150,000 tucked into a cloth bag.
It's the latest theft to hit New York art galleries in recent months. At the tail end of last year a $30,000 Steven Parrino drawing was taken from the Marc Jancou Gallery in Chelsea and in March a thief unsuccessfully tried to make off with a number of Ellen Harvey paintings from the Dodge Gallery. Venus Over Manhattan has only been open since May.
A police report on the latest robbery states: "Surveillance cameras show a man wearing a dark shirt with white polka dots enter the gallery with a black cloth bag. He is later seen on cameras leaving the gallery with the painting."
A survey by the Art Register in Janaury this year placed Salvador Dalí fifth on the list of most stolen artists. Picasso was first with 1,147 works reported stolen, missing or disputed, US artist Nick Lawrence is second with 557 stolen artworks (though many of these disappeared together), Marc Chagall is in third place with 516 and Dutch painter and sculptor Karel Appel in fourth place just ahead of Dali with 505 missing works to Dalí's 504. The register reported that 40% of art thefts take place in the UK with 16% in the US.