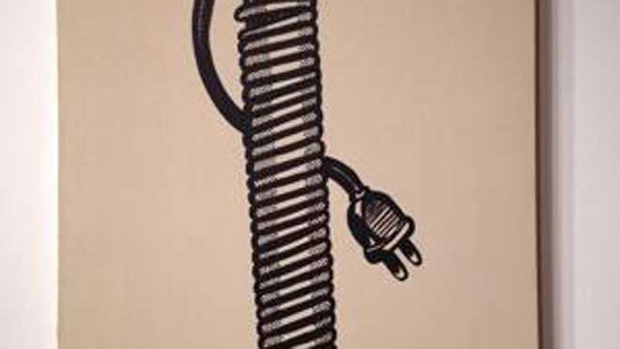 Stolen Dali, Raphael and Roy Lichenstein paintings recovered after failed attempts to sell them
Thieves nil - Artworld 3 as artworks, some missing for decades, turn up in unlikely locations
In a bumper haul for the artworld, paintings by Salvador Dali, Raphael and Roy Lichenstein presumed lost or stolen have all turned up in the last couple of weeks.
The Lichtenstein painting, Electric Cord (valued at $4 million) had been missing presumed stolen since 1970. It resurfaced in a New York warehouse after the Roy Lichtenstein Foundation notified dealer Leo Castelli's widow Barbara that someone was trying to sell it. The painting disappeared when it was sent by Leo Castelli to be cleaned at the start of the 1970s. It had apparently been on display at a museum in Bogota until recently.
Meanwhile a painting attributed to Raphael, Portrait of a Young Man (1513) feared stolen from Poland by the Nazis and presumed destroyed has appeared in a bank vault in a so far undisclosed location. Polish authorities are awaiting delivery of the painting, originally stolen for Hitler's Fuhrermuseum in Linz, Austria.
Finally, Cartel de Don Juan Tenirio, the $150,000 Salvador Dali painting stolen in broad daylight from the Venus Over Manhattan Gallery a month ago by a chief in a check suit has been posted back to the gallery, apparently in pristine condition. The gallery was notified of the return by an email containing a tracking number and informing it that Cartel is "on its way back to you already." Commenting on the bizarre theft he New York Times said: "Paintings by famous artists stolen under highly publicised circumstances are 1) very difficult to actually sell and 2) very inconvenient things to be caught with.