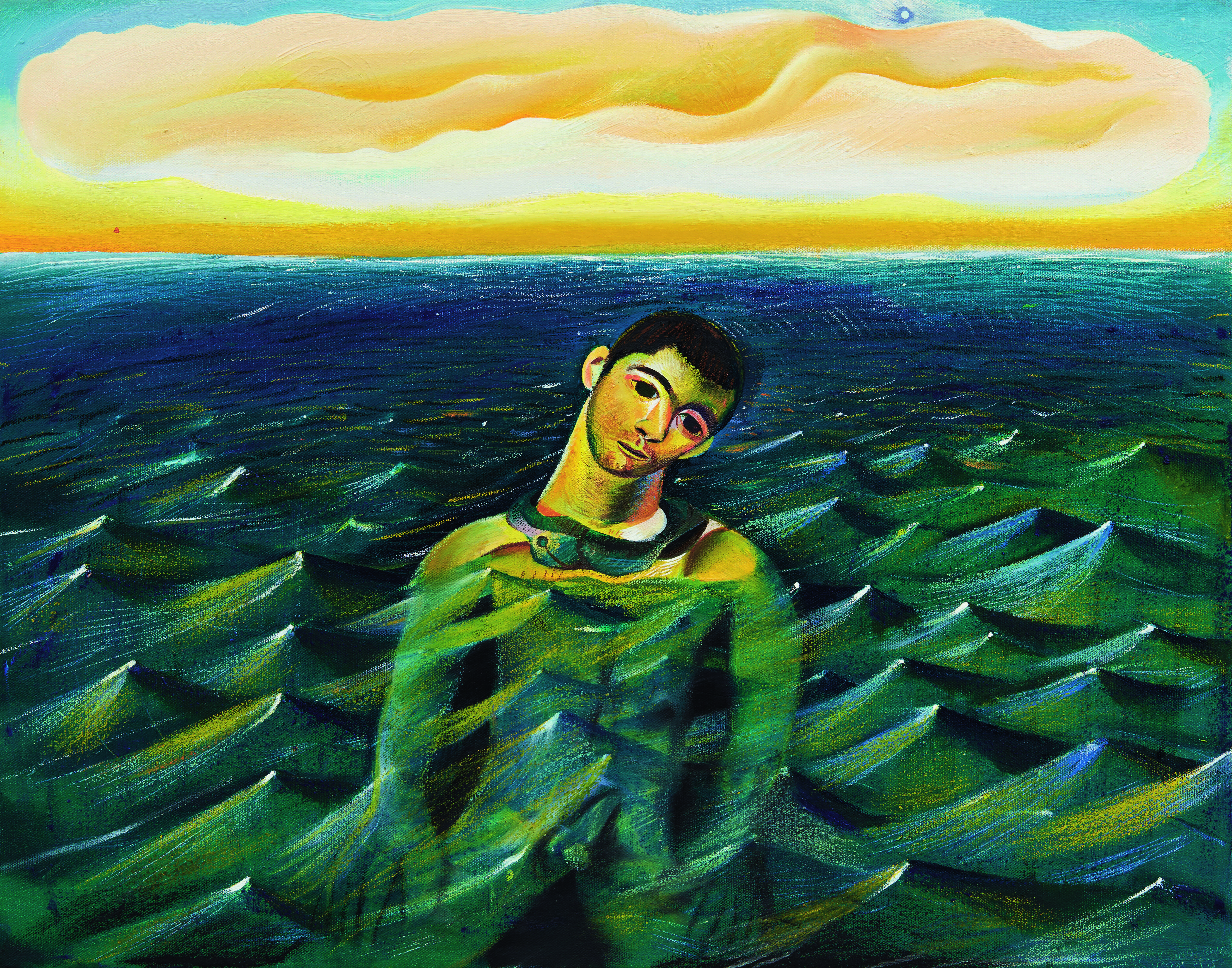 A Prime view of Pride
Get a fresh view of queer art, aesthetics and politics via our contemporary art survey
You may notice a small difference during Pride Month this year. Some are favouring a new version of the familiar rainbow ensign, called the Pride Progress Flag, created by the American designer Daniel Quasar in 2018, which adds coloured chevrons to the left edge, to celebrate, and call for, greater diversity in the LGBTQ community. It's a succinct way to show the changing nature of queer politics and experience – and one echoed by many of the artists in Prime: Art's Next Generation.
All of these 107 artists were born after 1980, and are creating works to respond to a world quite different from the one Robert Mapplethorpe, Andy Warhol or Agnes Martin worked within. Consider the photography of Paul Mpagi Sepuya, who combines eroticism with intimacy and communitarianism. "Manipulating mirrors and lenses, Sepuya points out escape routes from the empire of vision," explains Bernado Mosqueira in our new book. "Breaking with the most common conventions surrounding the practice of portraiture, the language developed by this artist highlights the capacities and limits of visuality, summoning the whole body to engage with the intimacy and eroticism of his images.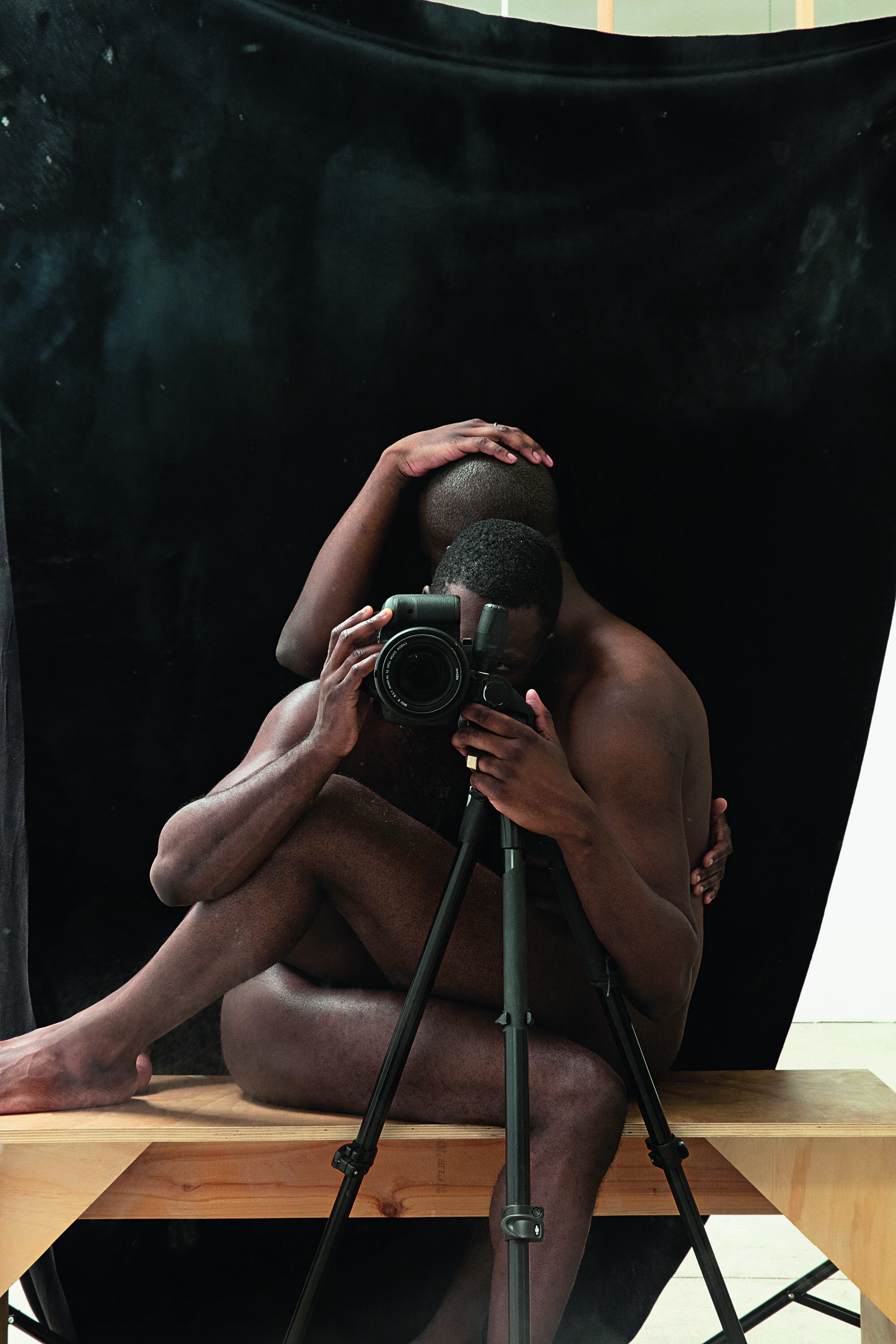 Paul Mpagi Sepuya, Darkroom Mirror (0X5A0752), 2019
"Most of Sepuya's photographs are taken in his own studio, showing relationships between the artist, his friends and lovers, simple pieces of furniture, and traces of everyday activities alongside his characteristic mirrors, cameras, tripods, and backdrops. The artist arranges these elements in such a way that, in the resulting compositions, they seem to intertwine, pierce, bend, kink, interrupt, and reemerge in surprising ways. As if articulating exhibitionism and antivoyeurism, Sepuya teases the regime of visibility, creating images that seem to perform for us while simultaneously resisting our gaze."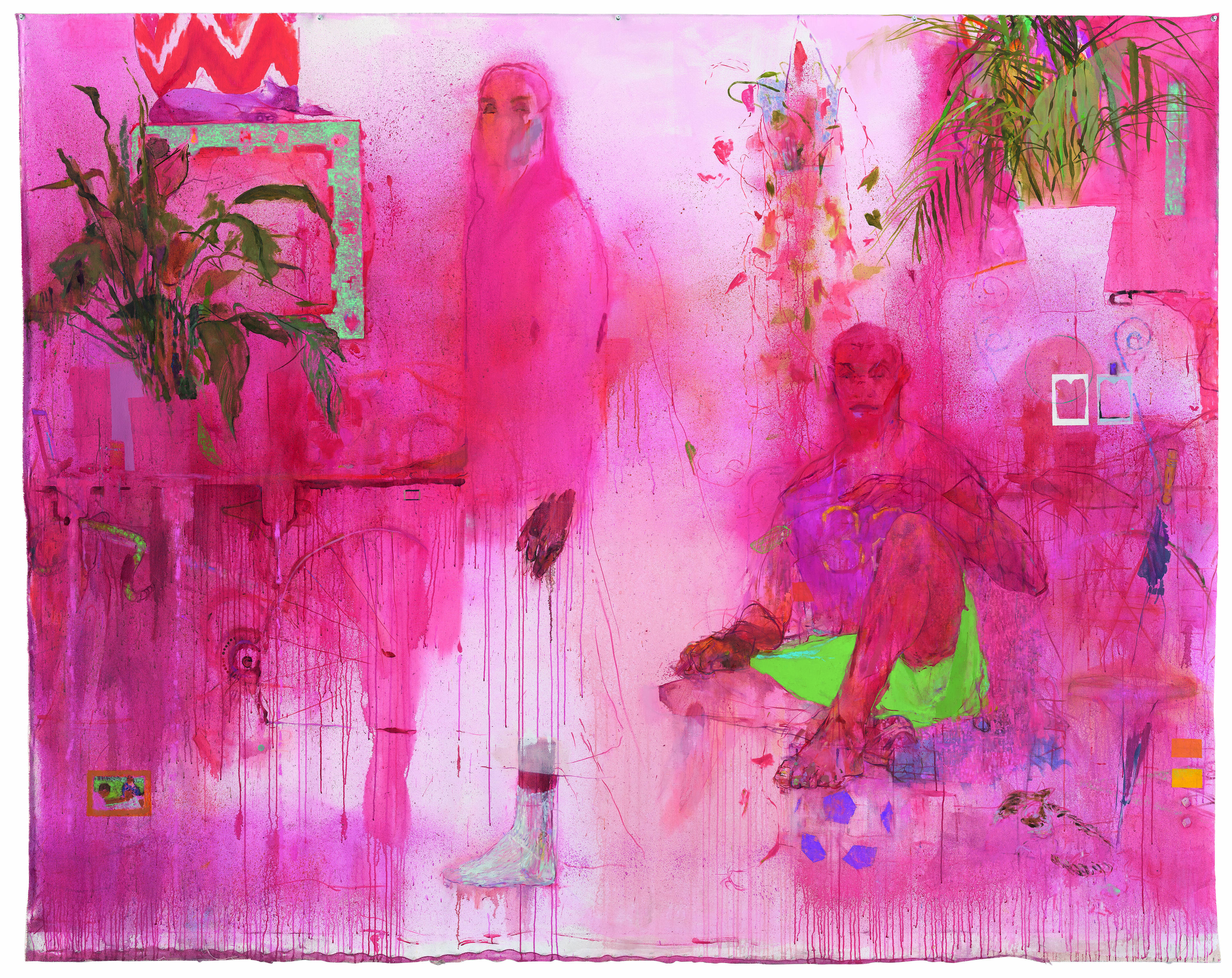 Jennifer Packer, A Lesson in Longing, 2019
A more nuanced and difficult view of the world is offered elsewhere in Prime, in the queer American painter, Jennifer Packer's works. "For a career-defining exhibition held at the Serpentine Gallery in 2021, Packer chose the title The Eye Is Not Satisfied With Seeing, a provocation as much as an outline of the myriad ways the artist seeks to interrogate the customary forms and binary expectations of the human gaze and its relationship to historical painting," explains Omar Kholief in Prime. "In Packer's first major survey exhibition, at the University of Chicago's Renaissance Society in 2017, life-size paintings of flowers sat unsettled, inanimate residues of pain. Hollowed of orthodox painterly beauty, they seemed to be weeping, bursting at the seams with melancholy. The floras were forms of memorials as opposed to memories, of Black bodies (and souls) whose lives were too often scraped of life at the hands of police forces and the persistent vagaries of violent misuses of power."
Gender and race play their part in Packer's paintings, but they're not the only story told in these vivid canvases. "The abundant references in Packer's paintings move across great expanses of social, political, and historical time," says Prime. "Within each piece lies a distinctly human characteristic, the affective possibility to mobilise the viewer to feel. The ghosts on her canvases are perhaps the subjects who embody the most agency—they have the potential to inhabit those who see them." Salman Toor, Downtown Boys, 2020
The Pakistani-born, NYC-based painter, Salman Toor, is a little more celebratory. "In Downtown Boys Toor conjures a space of abandon," writes Kholief. "Two figures lock lips in a corner, while a trio of men dressed in shredded shorts and vibrant makeup hold onto each other, fostering an intimate sense of community. Although such a scene may be possible behind a few closed doors in Pakistan and its neighbouring countries (where homosexuality is proscribed) , many such individuals live in constant fear of oppression, exile, or punishment. A few will attempt to escape to more liberal metropolises—such as London, Paris, or New York— but in doing so they run the risk of continued alienation. In this painting, the artist has created a space of mutual care, a possibility of unification between self and other. It is blissful in its optimism."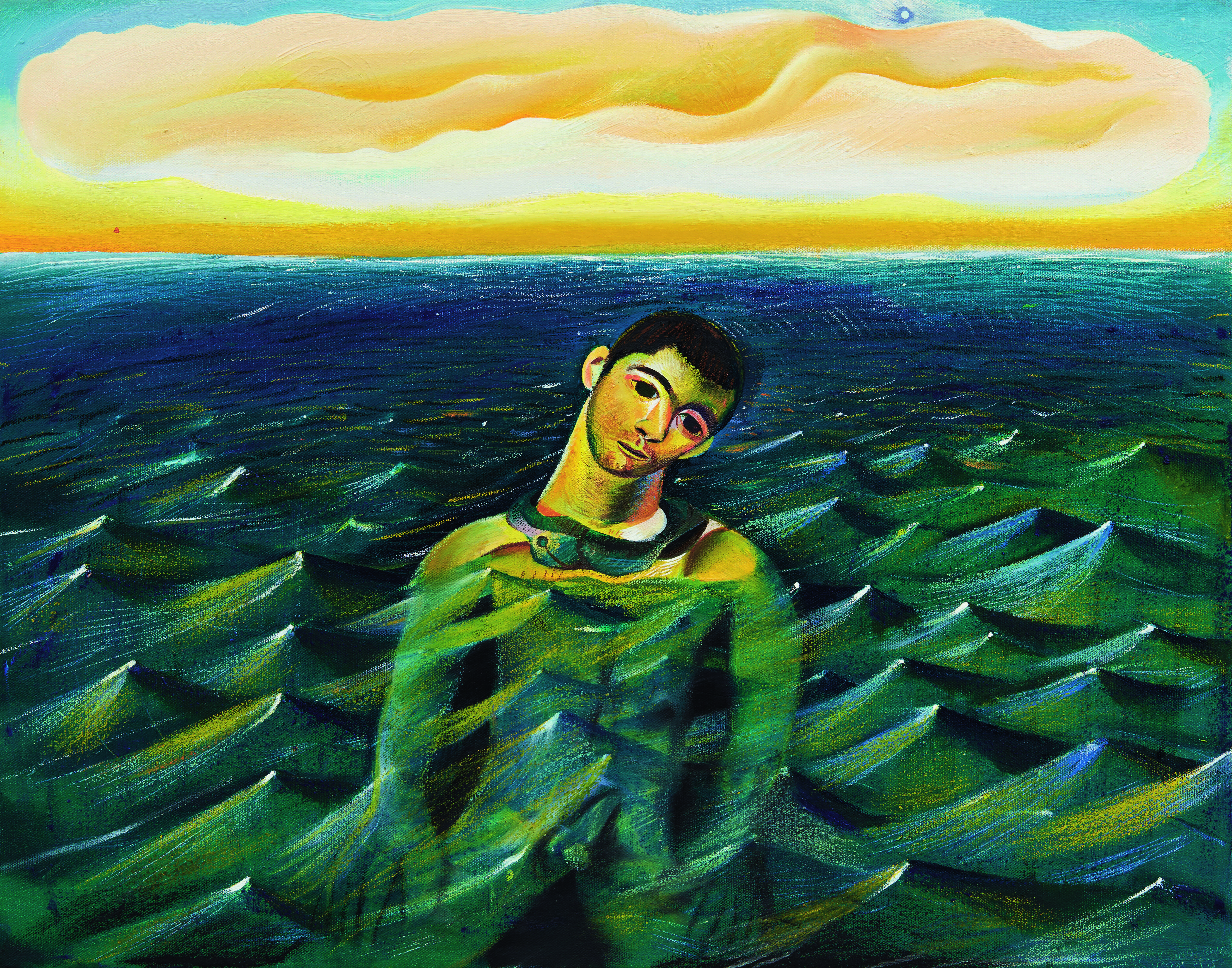 Louis Fratino, Tom at Riis Beach wearing my underwear around his neck, 2019
Fellow New Yorker, Louis Fratino, shares some of this optimism, though is perhaps a little more assertive when staking a claim for the queer good life. "In Fratino's tender figurative paintings, drawings, and carved wooden sculptures, images of his everyday life—domestic spaces bathed in morning light, portraits of family members, friends out at gay bars, and lovers, often seen in romantic repose or in the midst of sexual encounters—function as tools for world-making," writes Madeline Weisburg. "Vibrating with formal complexity, bold geometry, riotous color, and quotations from modernist art histories, together they propose a new, better world that is confidently and buoyantly queer."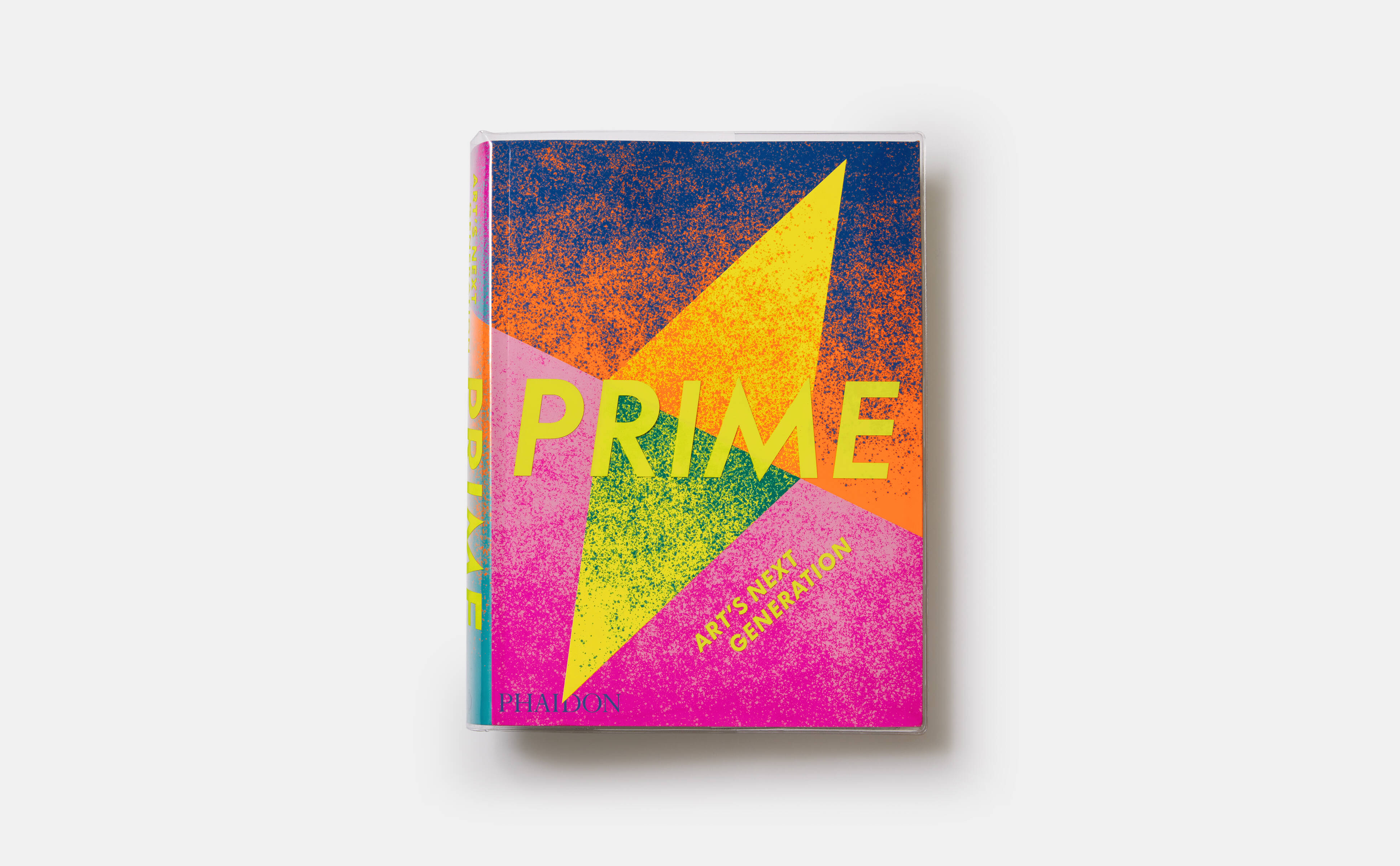 Prime: Art's Next Generation
That certainly sounds like progress to us. To see more of all these artists' works order a copy of Prime here.