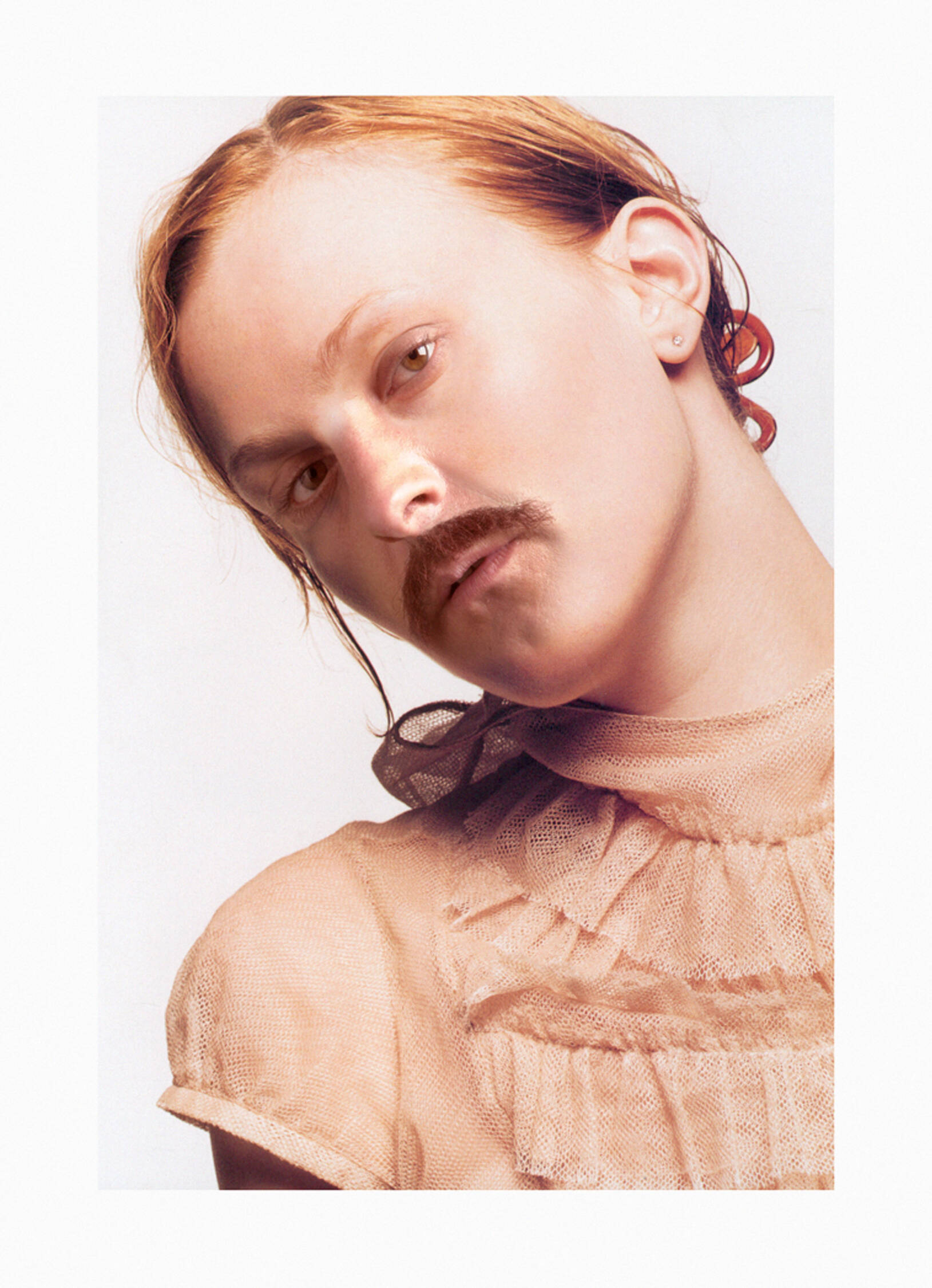 Ugo Rondinone, the AIDS crisis, and his mystic creativity
On World AIDS Day, discover how an early tragedy led this important artist to adopt a life-long, creative outlook
In 1988, Ugo Rondinone's boyfriend succumbed to AIDS. Rondinone was in his mid-twenties and living in the Austrian capital at the time, studying alongside his partner, Manfred Weisner.
"He was a biology student at the University of Vienna," Rondinone tells the American curator, Laura Hoptman, in his Contemporary Artist Series monograph. "He died four months from the day that he showed me his first Kaposi's sarcoma on the back of his knee."
This terrifyingly quick ending was all the more distressing for Rondinone, because the artist was unsure whether he might get ill too. "At that time, I didn't want to know my own HIV status, but I was certain that I was infected as well," he goes on to say.
Weisner's fate might have been an unmitigated tragedy, were it not for the Swiss-born artist's response to this loss. Rather than let his grief calcify into hate or misery, Rondinone let this loss change the way he viewed the world.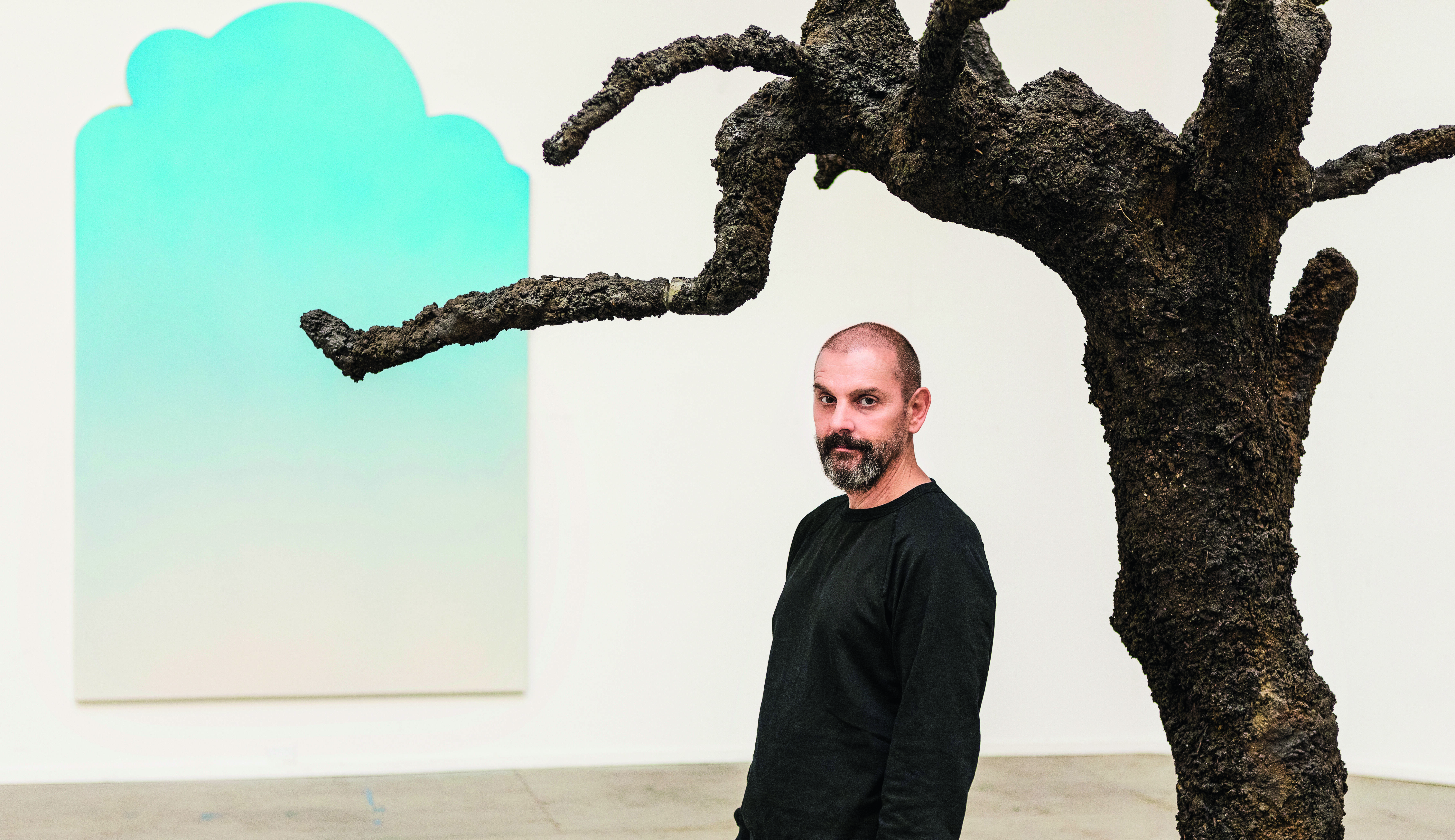 Ugo Rondinone
"Manfred's death was a turning point in my life, when I decided to make the most of what time remained for me," he says. "In the middle of the AIDS crisis at the end of 1988, I turned away from grief and found a spiritual roadmap for solace, regeneration and inspiration in nature. In nature, you enter a space where the sacred and profane, the mystical and the mundane, vibrate against one another. This new base found in nature would inform my work for the next thirty-three years."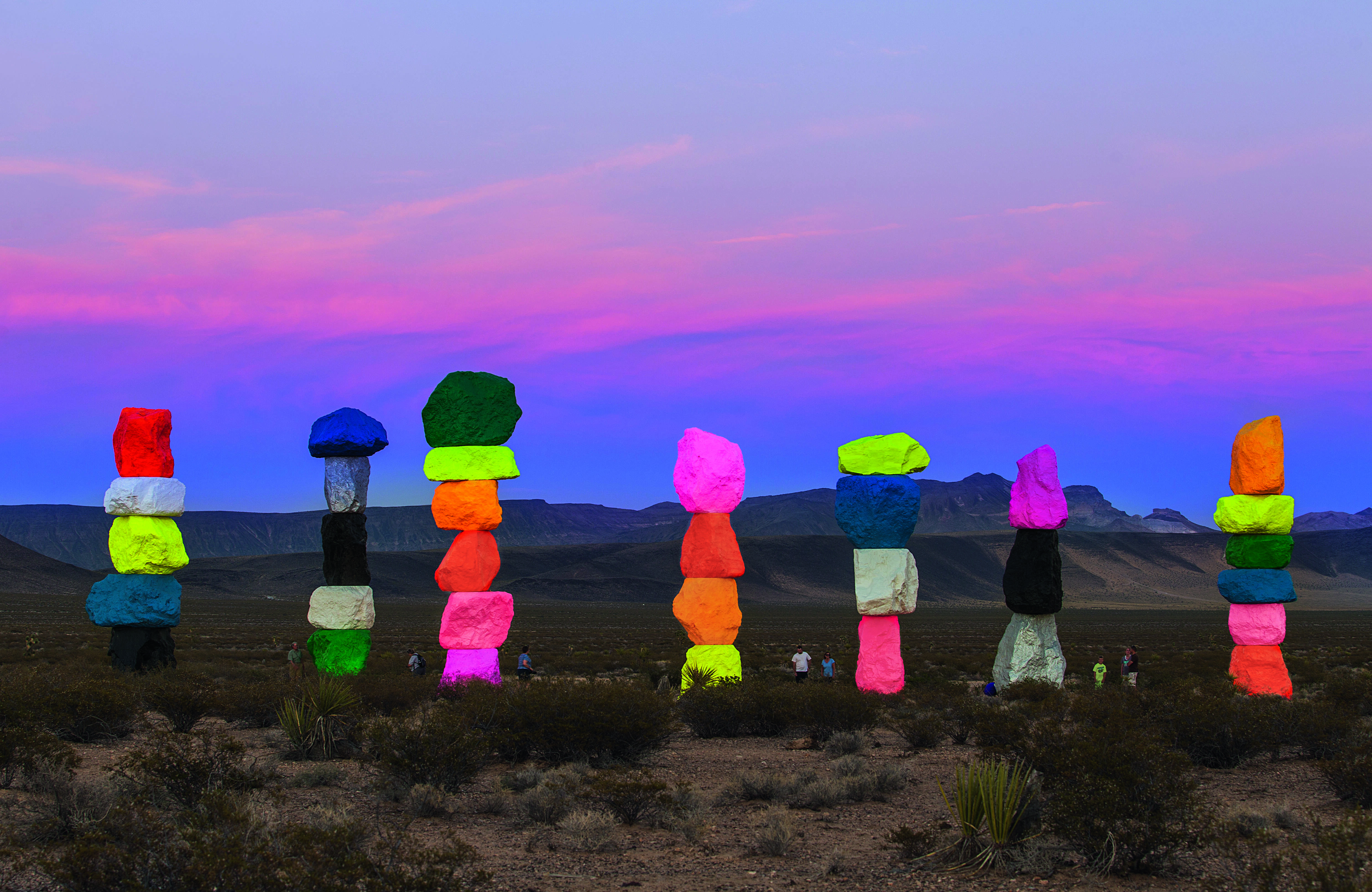 Ugo Rondinone, Seven Magic Mountains, 2016
It isn't hard to see traces of this outlook in almost every well-known artwork by Rondinone. Consider the Seven Magic Mountains, the colourful stone stacks the artist installed in the Nevada desert in 2016, which look like a Memphis Group take on neolithic paganism; or his Night Rainbows, the public, text-and-rainbow sculptures which he has been installing across the world since 1997, which both reference the Pride flag – "we were still impacted by the AIDS crisis at that time, and I felt it was important to make a gay positive public statement" he says in his new book – but also an eternal, natural phenomenon.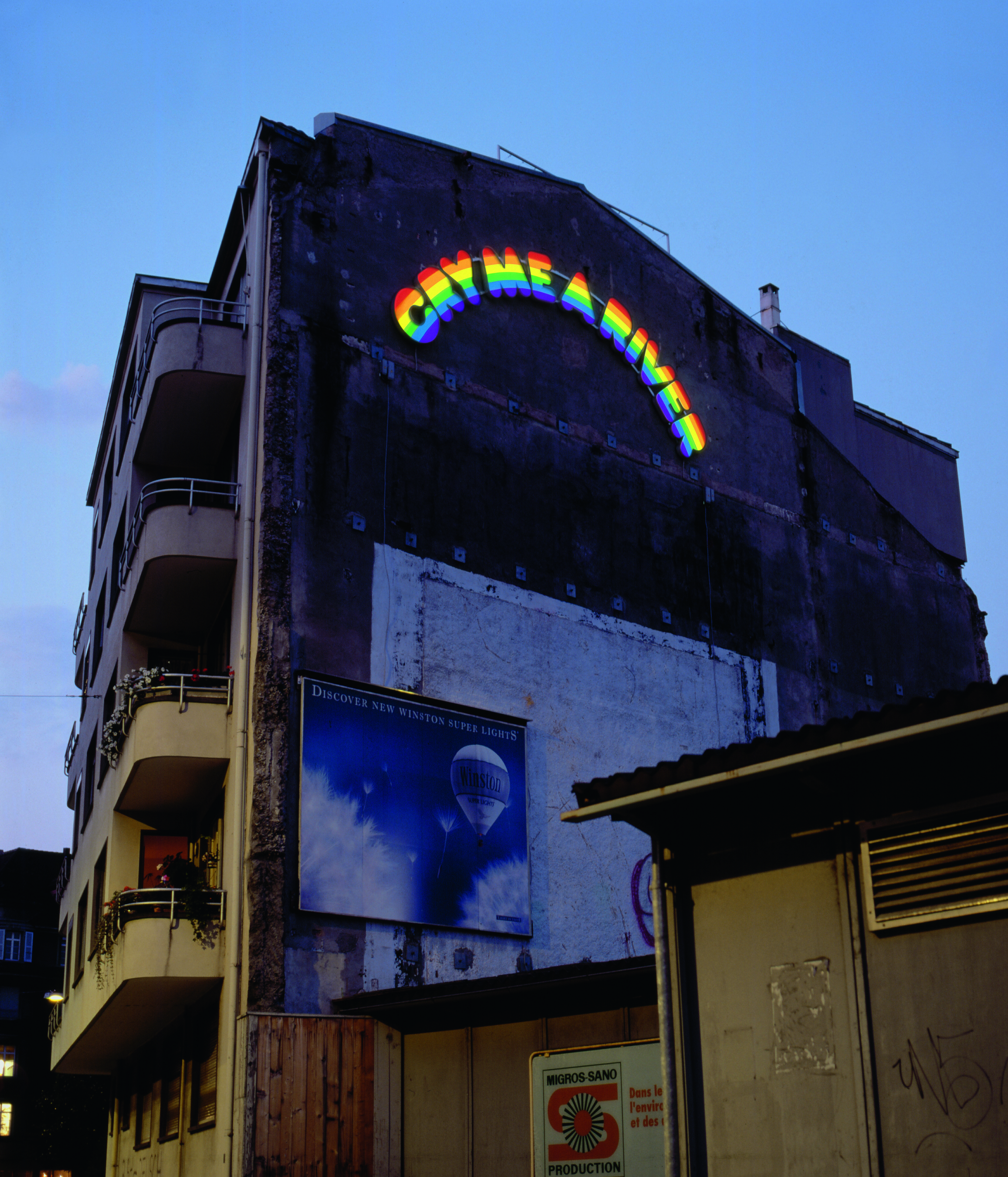 Ugo Rondinone, Cry Me A River, 1997
Yet this mystical, natural element can be found in less obvious works too. In 1995, shortly before he began his rainbows, Rondinone made his photographic series, I Don't Live Here Anymore. In this series of works, the artist took photographs from fashion magazines of the day, and imposed his features onto the female model in the shot.
This raises obvious questions of gender identity, but it also enables the artist to play around with a natural phenomenon – sex and gender – in a new space. Is the artist becoming a woman in these images? Is he cross-dressing or trans? Is he even present in these works; as the title suggests, Rondinone doesn't live there anymore. Perhaps a wider interpretation is required – one going back to that earlier, tragic revelation.
"My interest lies in the human condition and its place in the world," says the artist in his new book. "I see the world as a mysterious place where appearances are deceptive and ultimate reality is rarely perceived. A world where each individual creates its own time and space. It's a paradox. On one side we experience time and space as reliable and predictable entities, where time and space present us with a deceptive form of reality. But the inner life of time and space is labyrinthine and perilous."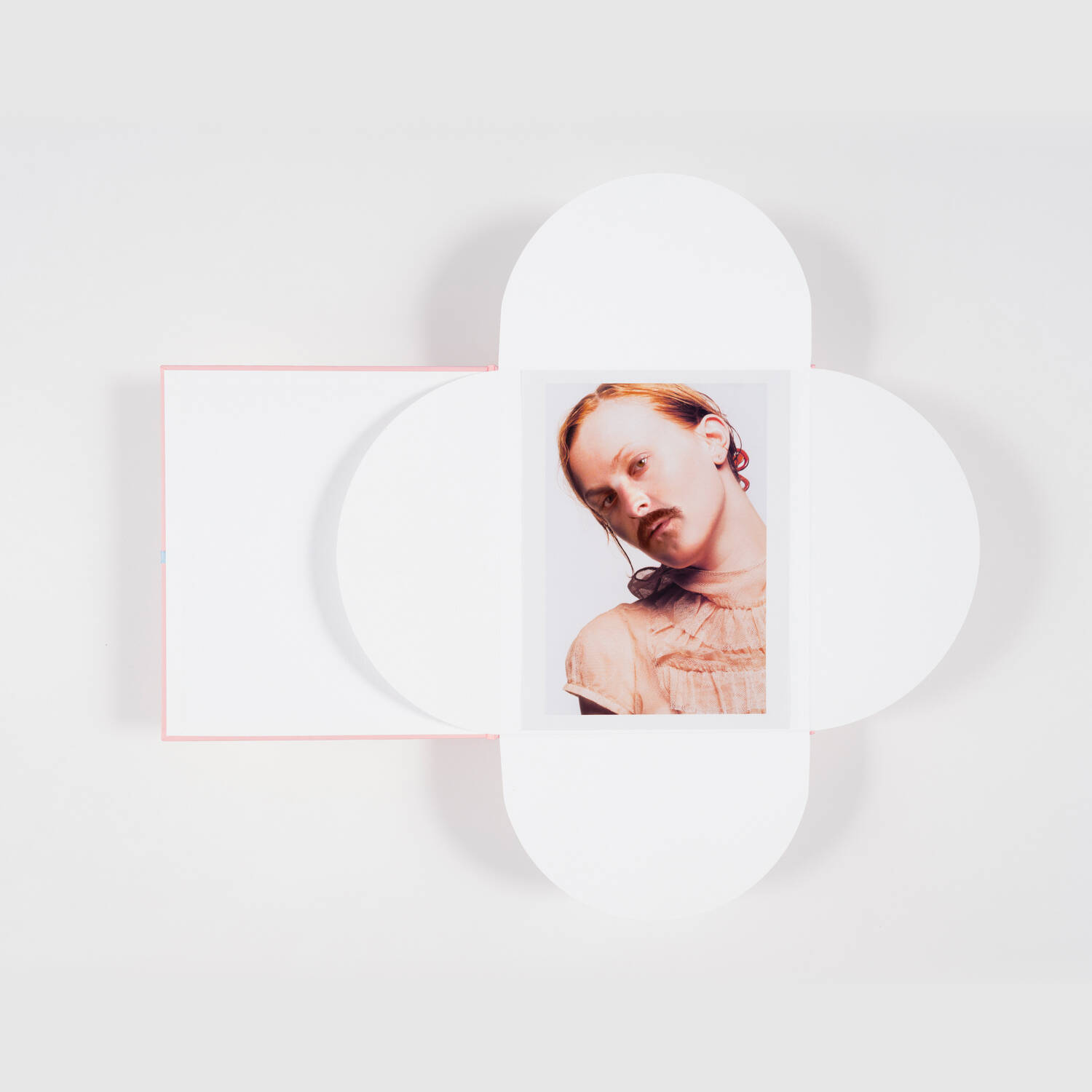 Ugo Rondinone, I Don't Live Here Anymore (1995/2022)
If you're interested in the work of Ugo Rondinone, you might like to consider this exclusive Phaidon/ Artspace Rondinone edition.