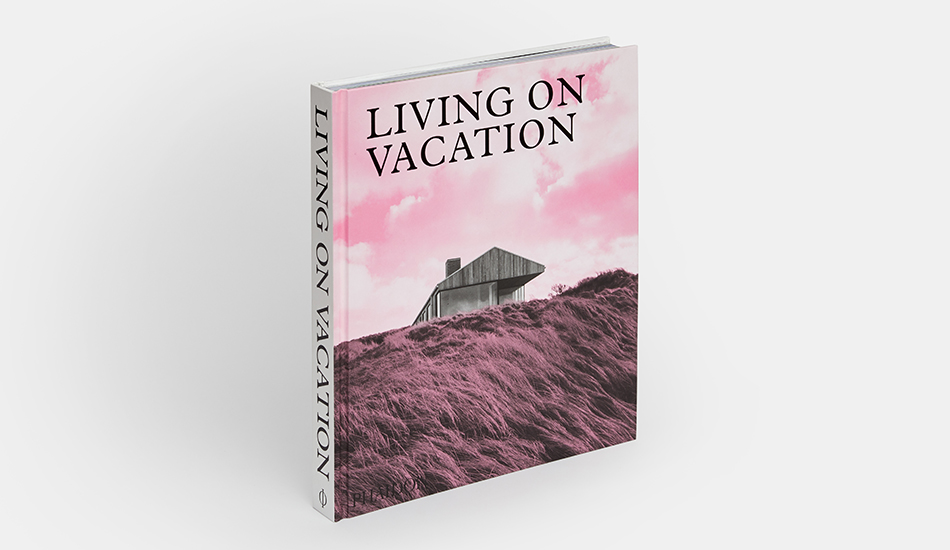 All you need to know about Living on Vacation
Retreat from the world in the most civilized style, via our exquisite survey of beautiful, contemporary holiday homes
Where do you go, when you want to get away from it all? Retreats, holiday homes and vacation rentals are often defined by what they are not – urban, cluttered, cramped, humdrum, every day – rather than by what they are.
Our new book, Living on Vacation: Contemporary Houses for Tranquil Living, takes a more positive approach. This title opens up the architectural possibilities of leisure architecture, in a hugely varied survey of spaces used exclusively for retreat and rejuvenation. The buildings featured in this new book run from sun-drenched private islands and peaceful lakeside cottages to intimate mountain hideaways and secluded desert villas.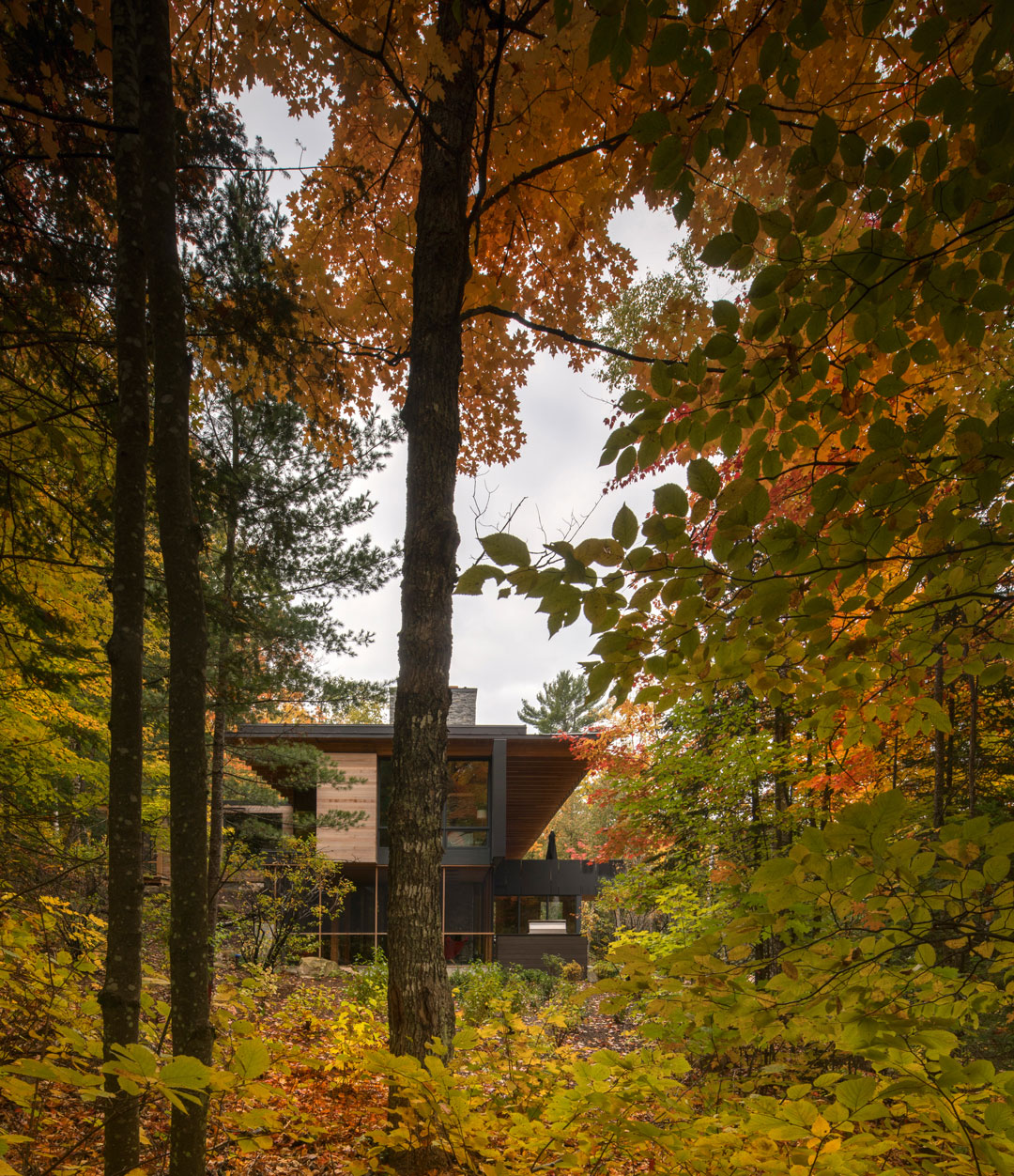 There are plenty of tropical seaside houses of the kind you might expect to see in an A-Lister's summertime Instagram feed, but there are also plenty of esoteric choices.
Take for example, The Bear Stand, a beautiful building set on a wooded hillside two hours north of Toronto. Fashioned from glass and fibre-cement panels, the house is also kitted out with fir window frames, brushed-walnut flooring, and benches and worktops reclaimed from a local barn, allowing this holiday home to blend into its forest surrounds.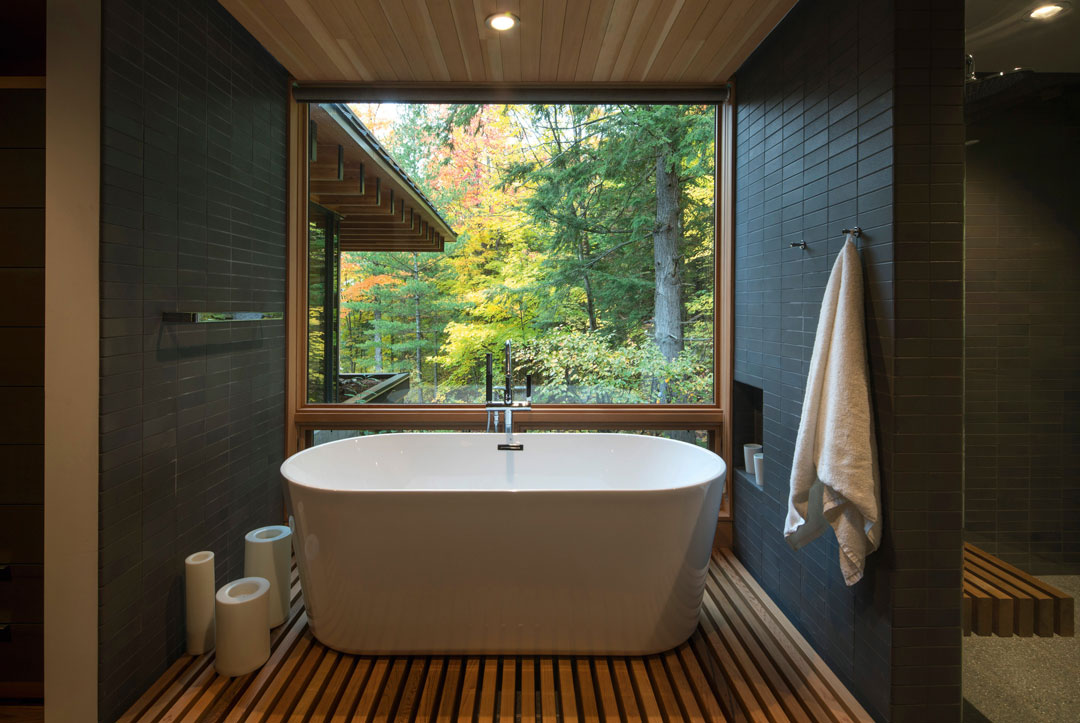 Or consider The Desert Courtyard House, ensconced in the Sonoran Desert, near Scottsdale, Arizona. Built in 2014 from rammed earth dug out of the site excavation, concrete, glass, and weathered steel, it looks both distinctly 21st century, yet it still manages to perfectly complement this sparse environment.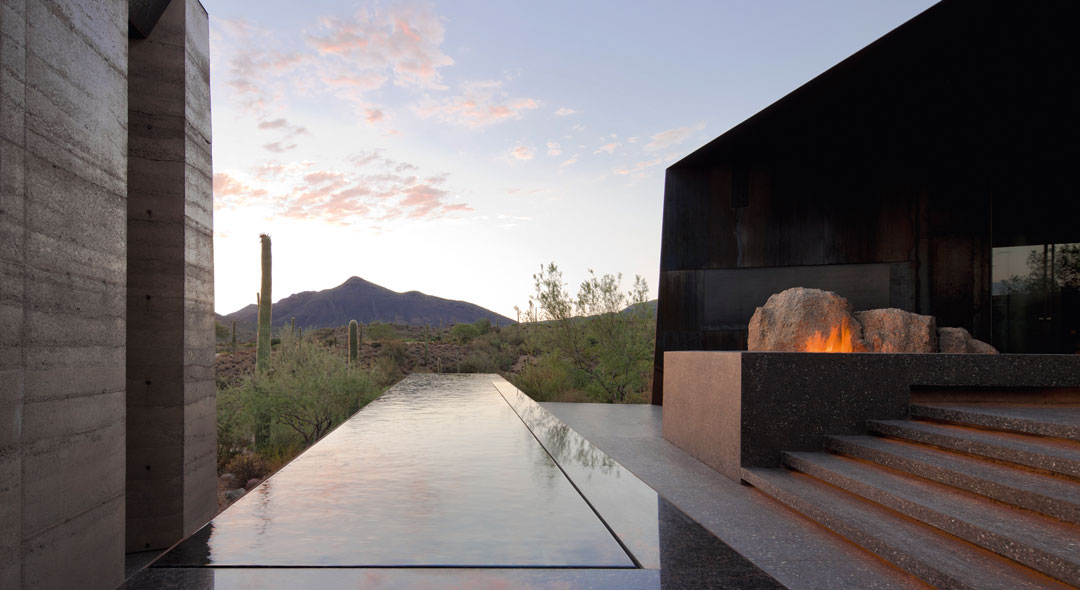 Not every place in the book is finished to five-star standards, but sometimes a few rough edges add to a place's charm. The Back Country House, was created by LTD Architectural Design Studio, in 2016, in the wilds of Puhoi, north of Auckland, in New Zealand and draws on a vernacular tradition of back-country huts, many of which were built to house deer cullers in the 1950s and 1960s. It is a fairly simple dwelling, with a charming outdoor space. "Sunk into the wraparound wooden deck, there are two bathtubs for soaks, sunset watching, and stargazing," explains our book. "A freestanding board-formed concrete fireplace means that the terrace can be an all-season relaxation space."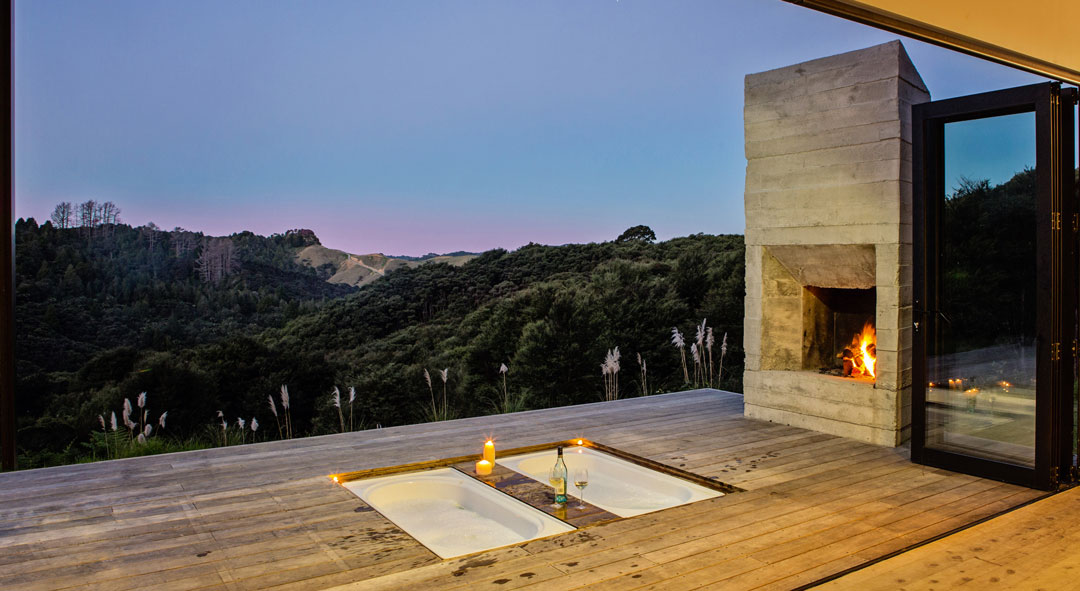 Some places look so pristine and inviting they could have been finished yesterday, yet a few, such as the Bacoc Hacienda in Mexico, are actually partial renovations. As our book explains, this beautiful, tropical building, hidden amid jungle near the town of Seyé, was originally built between 1890 and 1910, and used for the production of sisal fiber, a rough twine or textile made from agave plants.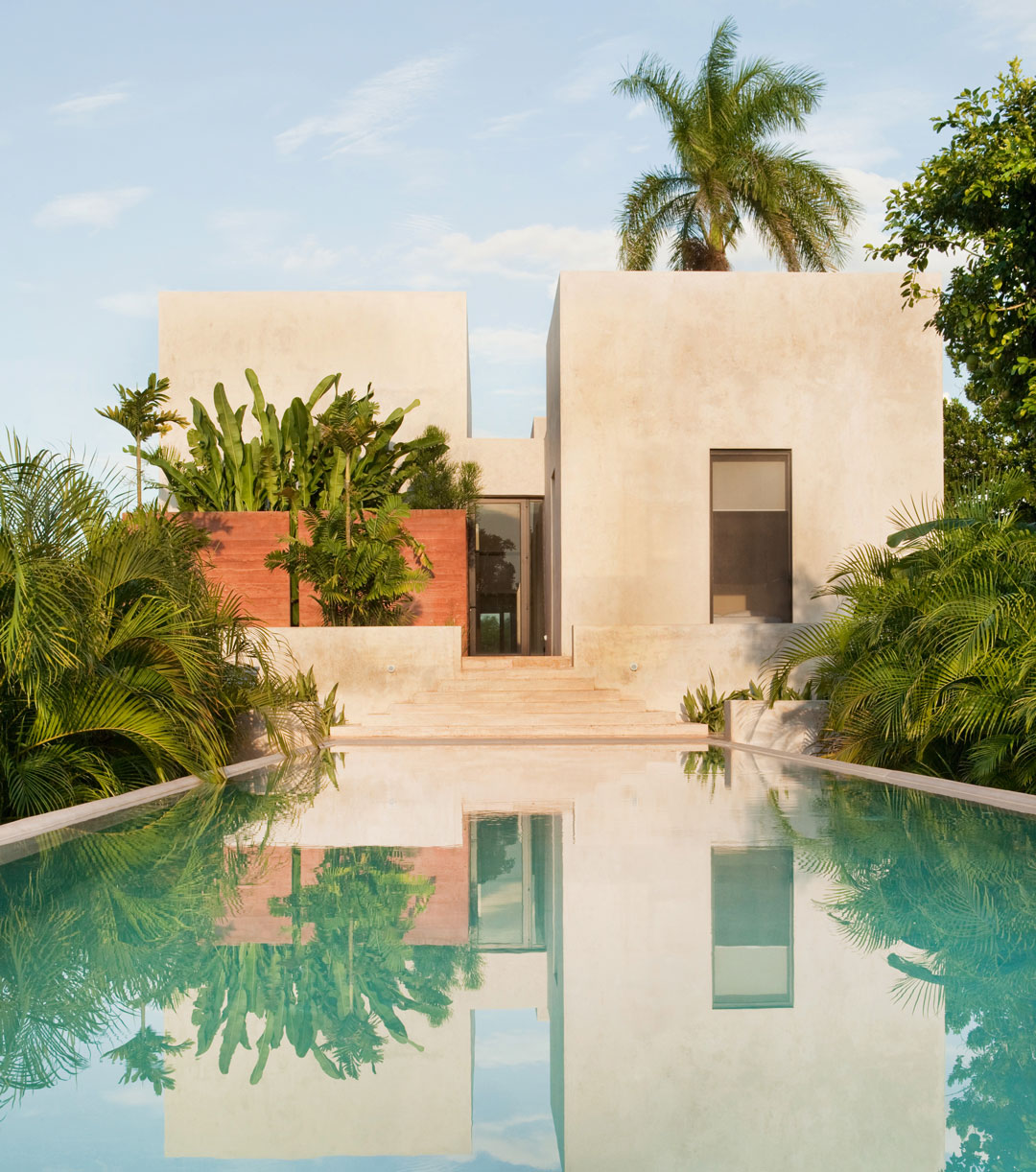 As the industry declined, so the hacienda fell into ruin, and was only restored once more in 2009, when local architects carried out a contemporary renovation job following the old buildings plan and proportions exactly, right down to ceiling heights and openings.
Other buildings that aren't renovations of older dwellings still find other ways to tread lightly on their locations. Consider Retreat in the Sahyadris, built for a Mumbai client in in the Sahyadris Mountains, which stretch along the western edge of the Indian peninsula. Though the client owned a large plot, they wanted the house itself to have a relatively small footprint, and requested a single-level pavilion to create the greatest possible connection to nature.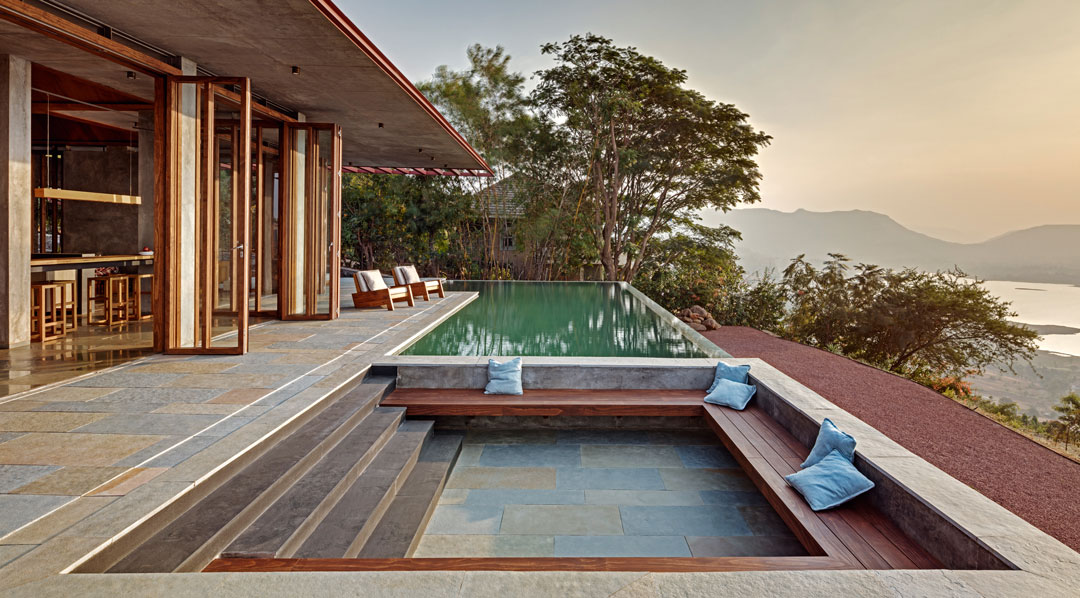 Many of the places offer a similarly attractive relationship with the great outdoors. The book is divided geographically, into Islands; Mountains, Forests and Rural; Lakes, Rivers and Ponds; Coastal; and Desert chapters.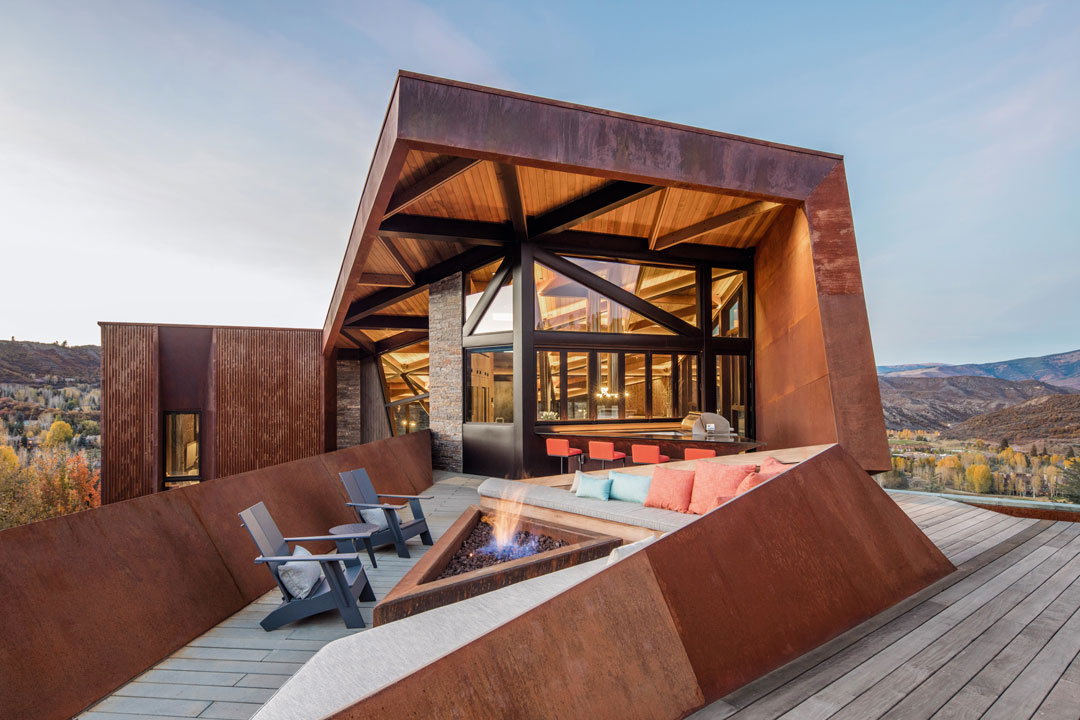 The detailed photographs are accompanied by insightful, explanatory texts, that tell readers about the environment, the building's development, and the experience of getting away from it all in places such as these.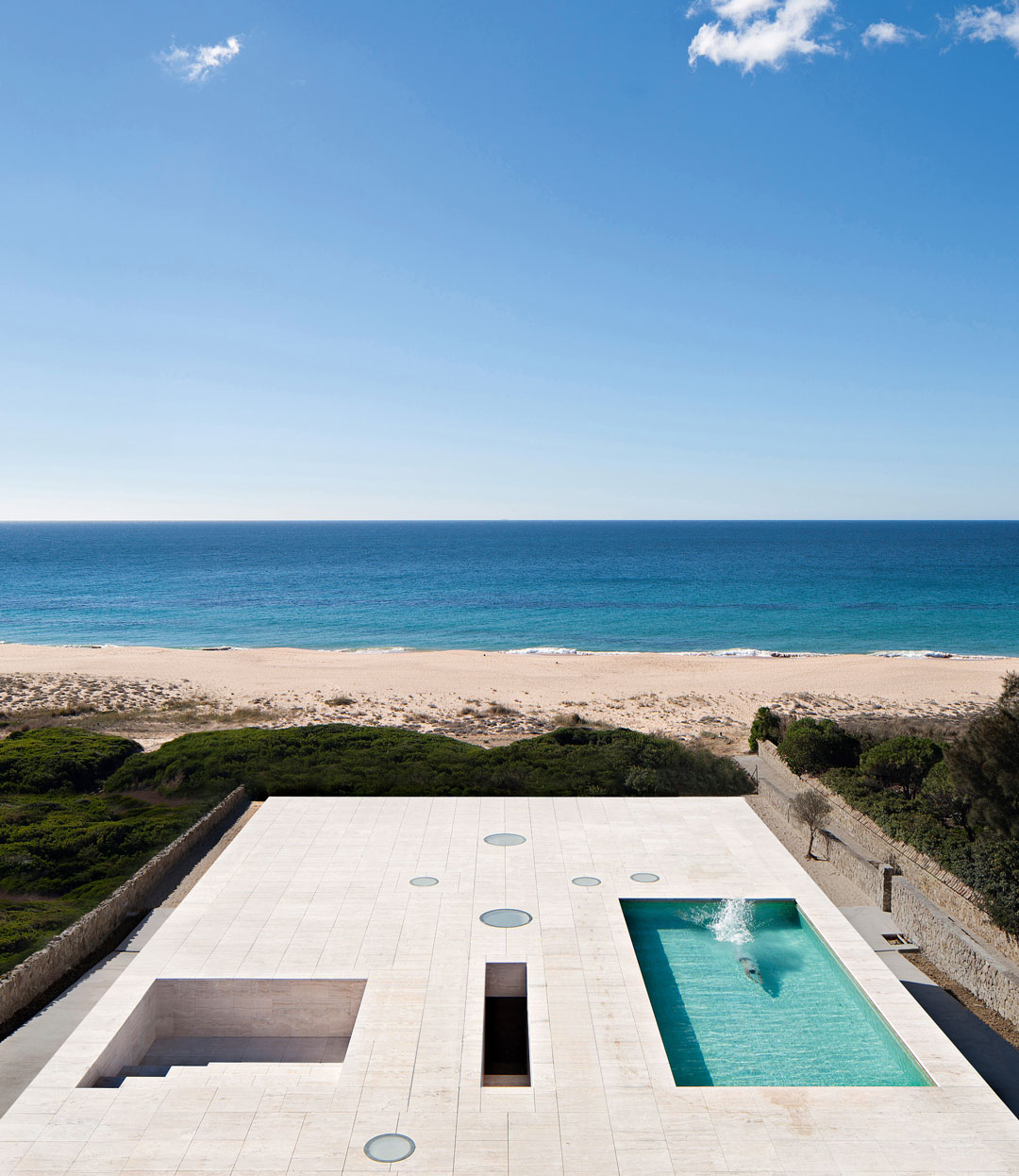 The book's index lists locations, architects and building's names, though one of the great pleasures of leafing through a title such as this doesn't lie in careful navigation, but rather in the serendipity in discovering a place you truly fall in love with.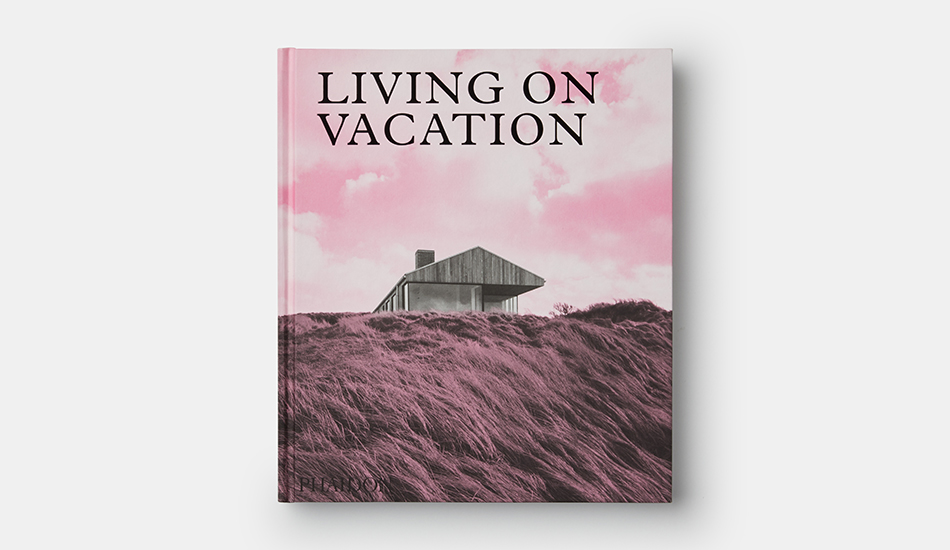 It's a satisfying read for followers of contemporary architect, interior design enthusiasts, or dedicated globetrotters who don't skimp on style. Yet the book will also serve as nourishing food for thoughts for any ambitious city dweller who deserves the occasional break. Get this book, and you'll open up a whole world of refined travel possibilities. To find out more and order a copy of Living on Vacation: Contemporary Houses for Tranquil Living go here.