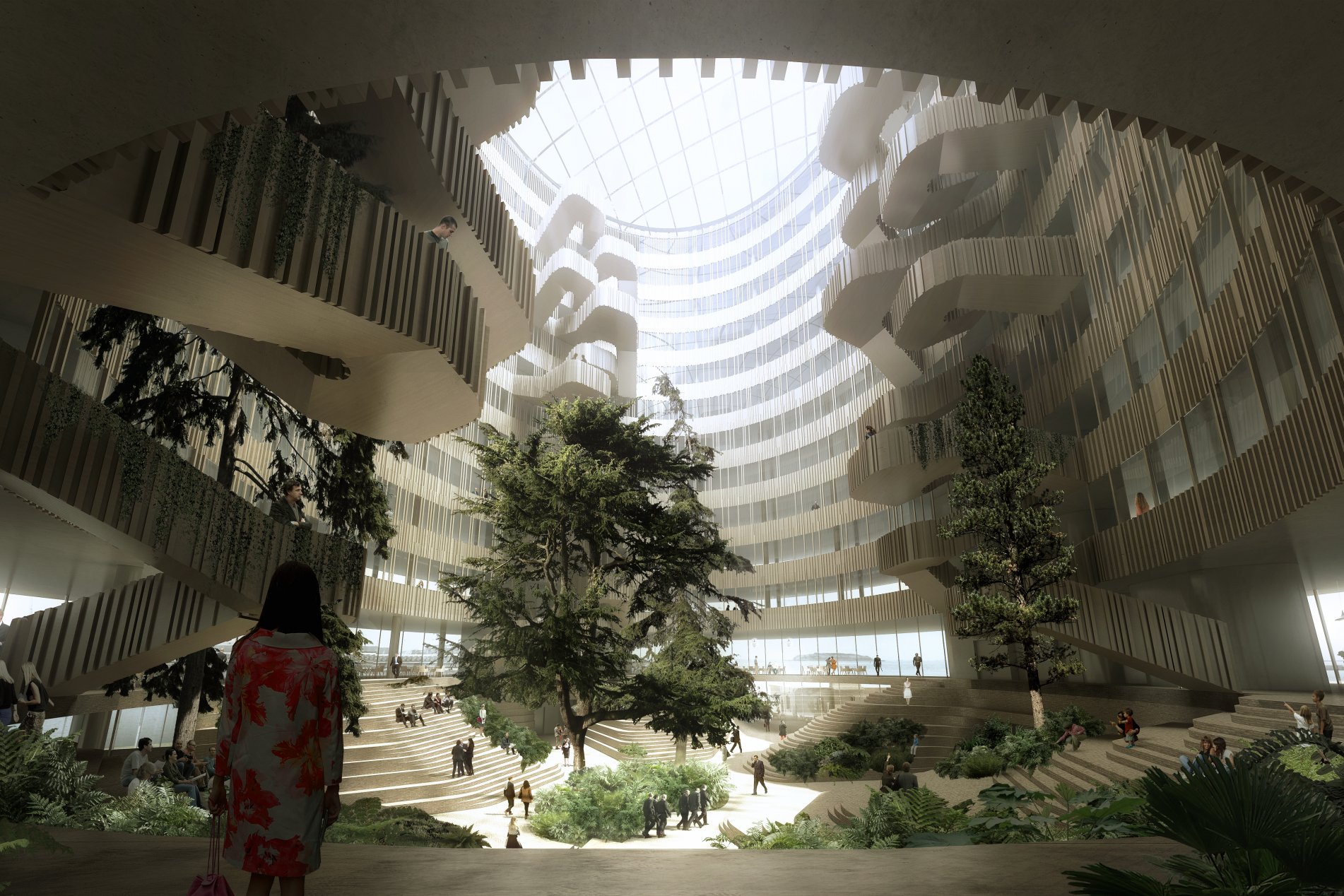 A 21st century winter garden for Denmark's chilly new city
COBE plans to carve out a leafy public park inside this windswept block on the edge of an old port
A new waterfront city district is being planned just four kilometres from Copenhagen, with some pretty enticing buildings to draw people in. The former industrial port of Nordhavn is being transformed into a modern residential and business quarter. Over the next few years, it will become the most important metropolitan development project in Scandinavia, accommodating 40,000 residents and a number of new work places.
Its apartments and offices will be built on piers and jetties, in what COBE Architects, who are overseeing the development, describes as "an urban delta".
"The islets function as independent local neighbourhoods," says COBE, which won the Nordhavn commission in 2008.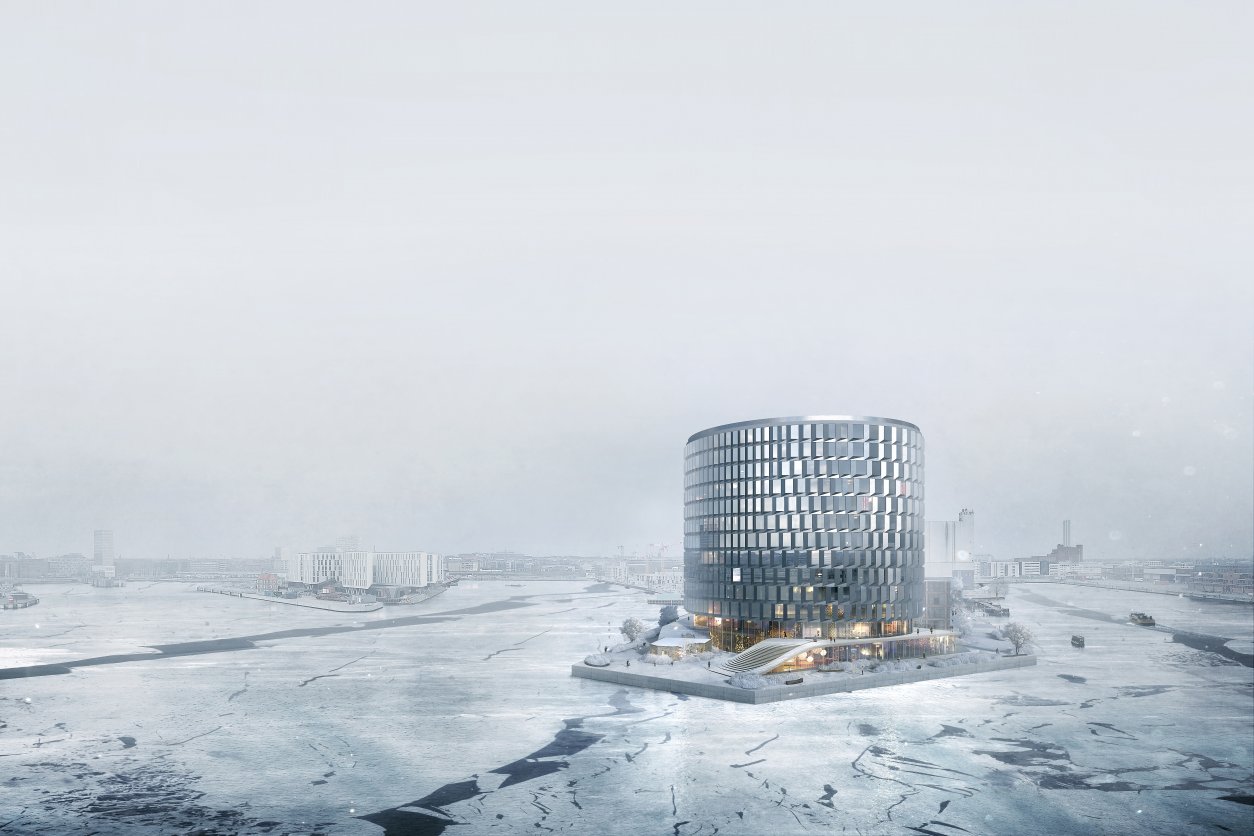 COBE Architects have also teamed up with fellow Danes, Vilhelm Lauritzen, to design a key building for the furthermost tip of Redmolen, one of Nordhavn's more remote outposts.
Destined for the end of Redmolen's pier, this 60m-tall landmark office block is being built for the local real estate developer, PFA Ejendomme.
Temperatures can drop to minus 17°C in this part of Scandinavia. However, this horse-shoe-shaped structure still manages to pack in a little verdant public parkland. There will be a winter garden, open to all, in the building's central atrium.
The architects see it as "a destination where urban life can unfold throughout the year in strong correlation with the residents and the working environment". Vilhelm Lauritzen's team adds that: "a landscape with tall trees – will rise from the plinth and invite the public to its green bosom."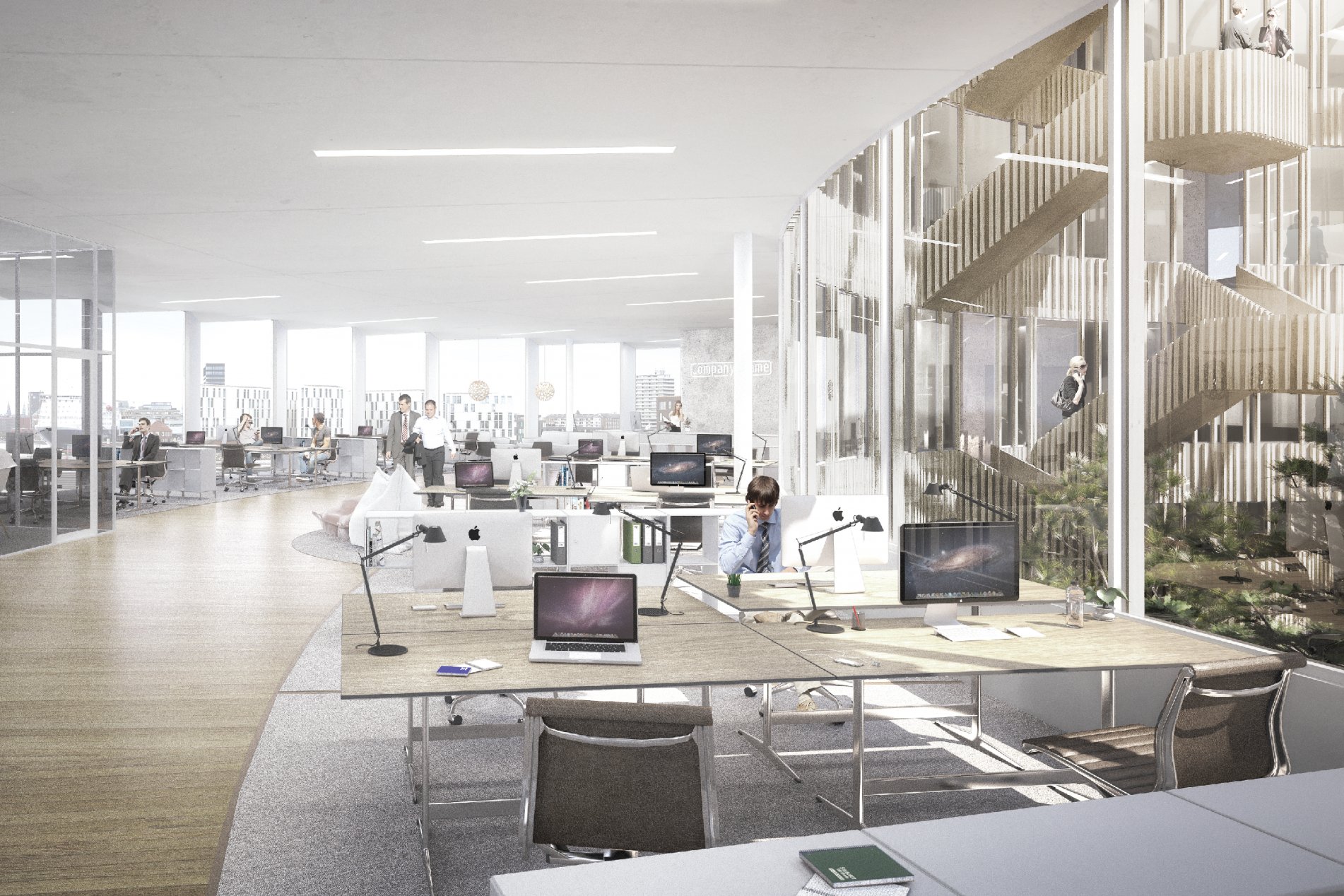 That certainly beats ice and snow. Nordhavn's new residents can look forward to sheltering under these branches in three years time; the PFA office building has just been approved and is due to complete in 2020. For more great new architecture get A+ Architecture: The Best of Architizer 2017; for more innovative public space planning, get 30:30 Landscape Architecture.