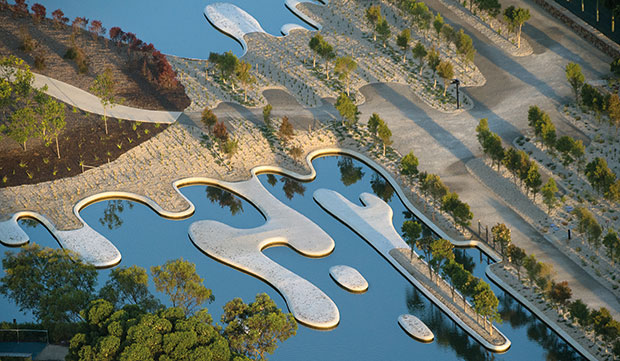 All you need to know about Landscape Architecture
It can make the morning commute bearable and downtime more up - but what exactly is landscape architecture?
It's the thing that makes our morning commute bearable, our recreation time more pleasant and our children's play time potentially rewarding as well as fun. More importantly though, it connects all of us to the places we inhabit, both physically and emotionally. But what really, is landscape architecture?
Whether we realize it or not, every time we step outside your front door - be it en-route to the deli or the drug store, the office or the airport - the journey we take is affected and informed to one degree or another by landscape architecture.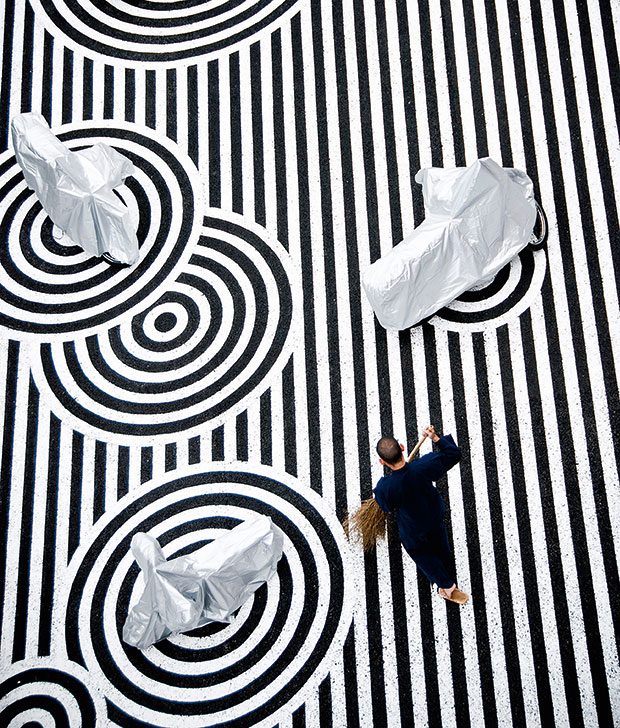 Landscape architects play a huge and, until now, relatively under-appreciated role in bringing public spaces to life. Their best work, whether we're conscious of it or not, is the thing that causes us to make a detour from the shorter but less engaging route to the one that means we turn up fashionably late and with a smile on our face.
The UN predicts that by 2050 the number of us living in an urban environment will have risen to nearly 70 per cent, which only means that the shaping and continual reshaping of that immediate environment will become more and more important.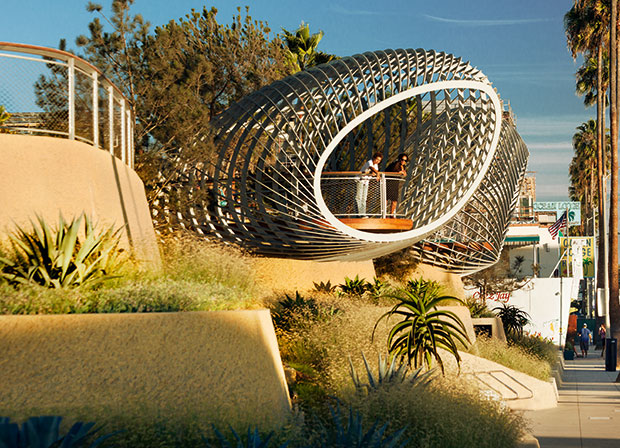 Prior to the 1800s of course, landscape architecture was pretty much the sole preserve of aristocrats, governments and royalty – think André Le Notre's exquisite designs for the gardens at Versailles, France or, a century later, Capability Brown's designs for Blenheim Palace in the UK.
It wasn't until the 19th century that the term landscape architecture was even coined to define what was becoming a modern profession, and it was Frederick Law Olmsted's Central Park in New York that provided an example of what landscape architecture could and eventually would become.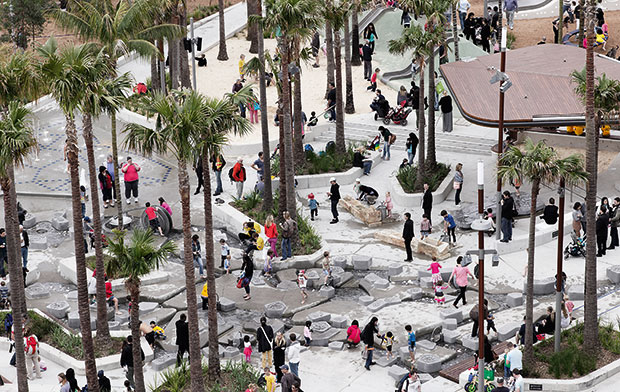 The densification of our modern world means that landscape architects will play an ever more important role in forming or defining the space around us – this can be technical in nature, ie creating 'floodable' landscapes in areas with high rainfall; it can be cultural, in providing a historical narrative to an environment subject to a relentless urban sprawl or it can be wholly natural, providing ways to sustain urban growth while ensuring the improvement of natural habitats.
Working on the basis that if you want to know what constitutes an interesting, important and yes, exciting, piece of landscape architecture you should ask a Landscape architect, we did just that. We asked 30 of them in fact - not only to showcase the amazing, incredible body of work they themselves have put together, letting you in on the thought processes, ideas and aspirations that inspire their day-to-day practices, but also to nominate one up-and-coming landscape architect each who they think is changing the world in which they're working.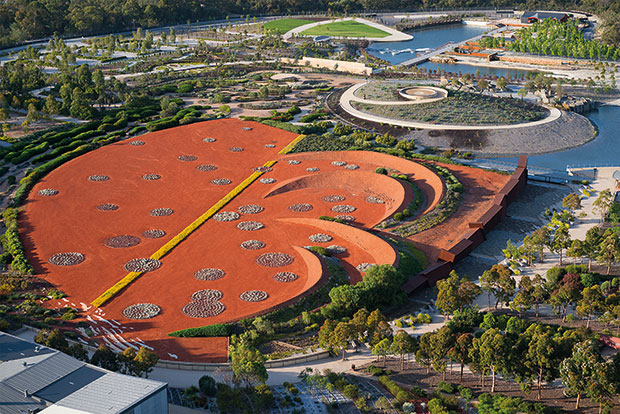 30 30 Landscape Architecture by Meaghan Kombol is the result, providing the answer to, and insight into, many of the most successful landscape architecture projects in the world today. This book presents work by 60 of the world's most interesting and significant practitioners of the art, brought together from twenty countries, spanning six continents, and offering a unique and global perspective of exactly who is shaping our landscape – and how.
With projects all over the world from Chile to China, South Korea to Sweden, Germany to Japan 30 30 Landscape Architecture is about much more than designing within the four walls of a flower garden. For instance there's the Fifty-Cent Garden in New York – funded by the rapper's G-Unity Foundation, a much-needed small neighbourhood park planted by the residents of Jamaica, Queens.
Meanwhile, the Butterfly Roof on the top of a Stockholm hospital multi-storey car park provides a welcome oasis for hospital visitors as well as attracting butterflies with a biotope roof garden. There's plenty of scope for a bit of fun too, Pink Balls is an installation of 170,000 pink plastic balls that crisscross above a Montreal street, forming a canopy over the heads of the pedestrians below.
A key member of a landscape architecture team that's worked on award-winning private and governmental projects around the world, author Meaghan Kombol is the perfect person to pull all this together. A love of the land – and when it works best - was instilled growing up as a kid in the foothills of the Cascade Mountains, Washington.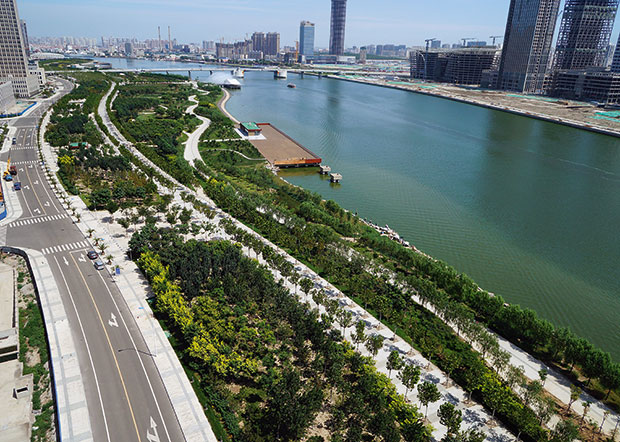 "I have fond memories of sitting with my father at the wheel of a backhoe, observing him as he moulded the land around each one of the six houses in which I grew up," she reveals in the foreword to the book. Weekends were spent taking trips with her mother, forging paths through the centuries old woodland growth of thick Douglas Fir forests.
30 30 Landscape Architecture will quickly clue you up on an exciting strand of architecture and the built environment entertaining you along the way all the time demonstrating the appeal and importance of a discipline that will play a vital role in shaping the spaces around us in the years to come. Landscape architecture really does influence how we live, work and play. This book will tell you why. Pre-order it here.