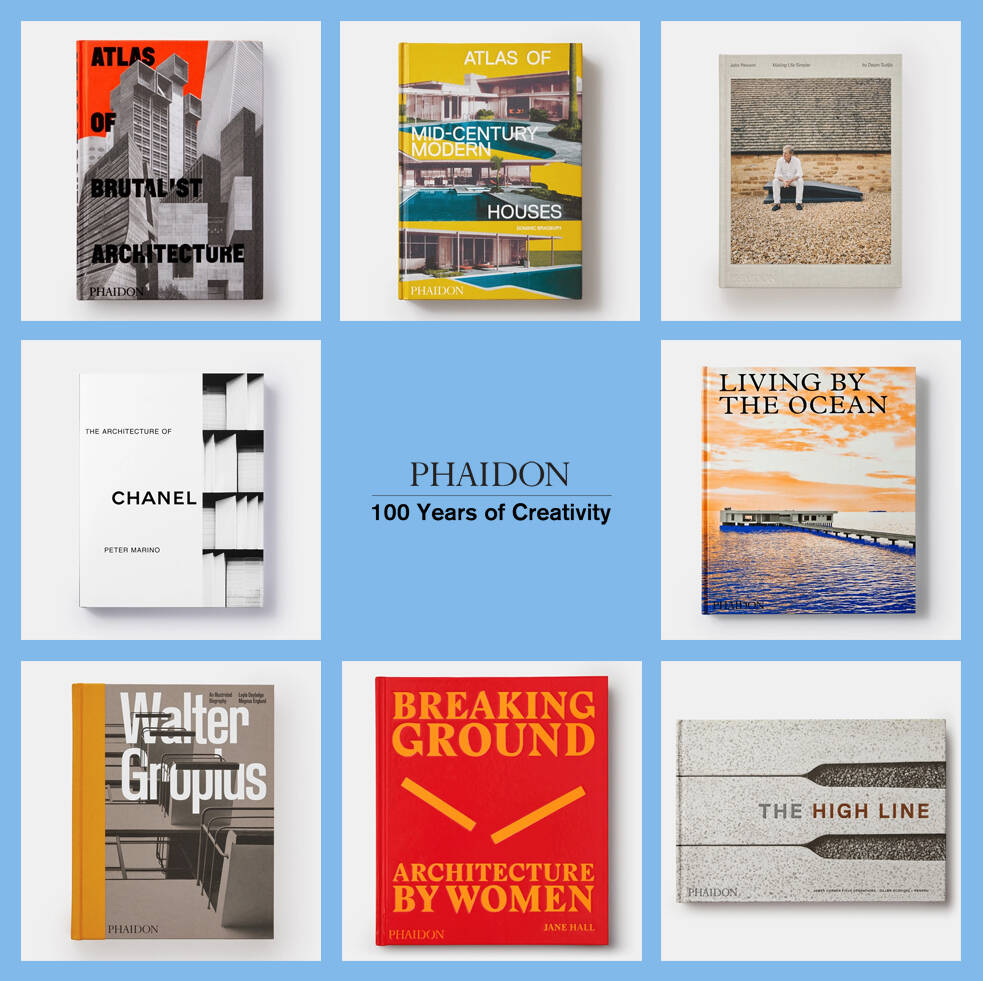 Phaidon's Architecture 100
Minimalists, maximalists, brutalists and postmodernists - Phaidon's architecture list was rebuilt in recent years to become the best looking on the block
When Phaidon's founders began to change our expectations of printed matter, around 100 years ago, they weren't the only cultural disruptors working in Central Europe. The way some were reimagining the built environment was also changing; in ways that Phaidon's esteemed architecture list now details.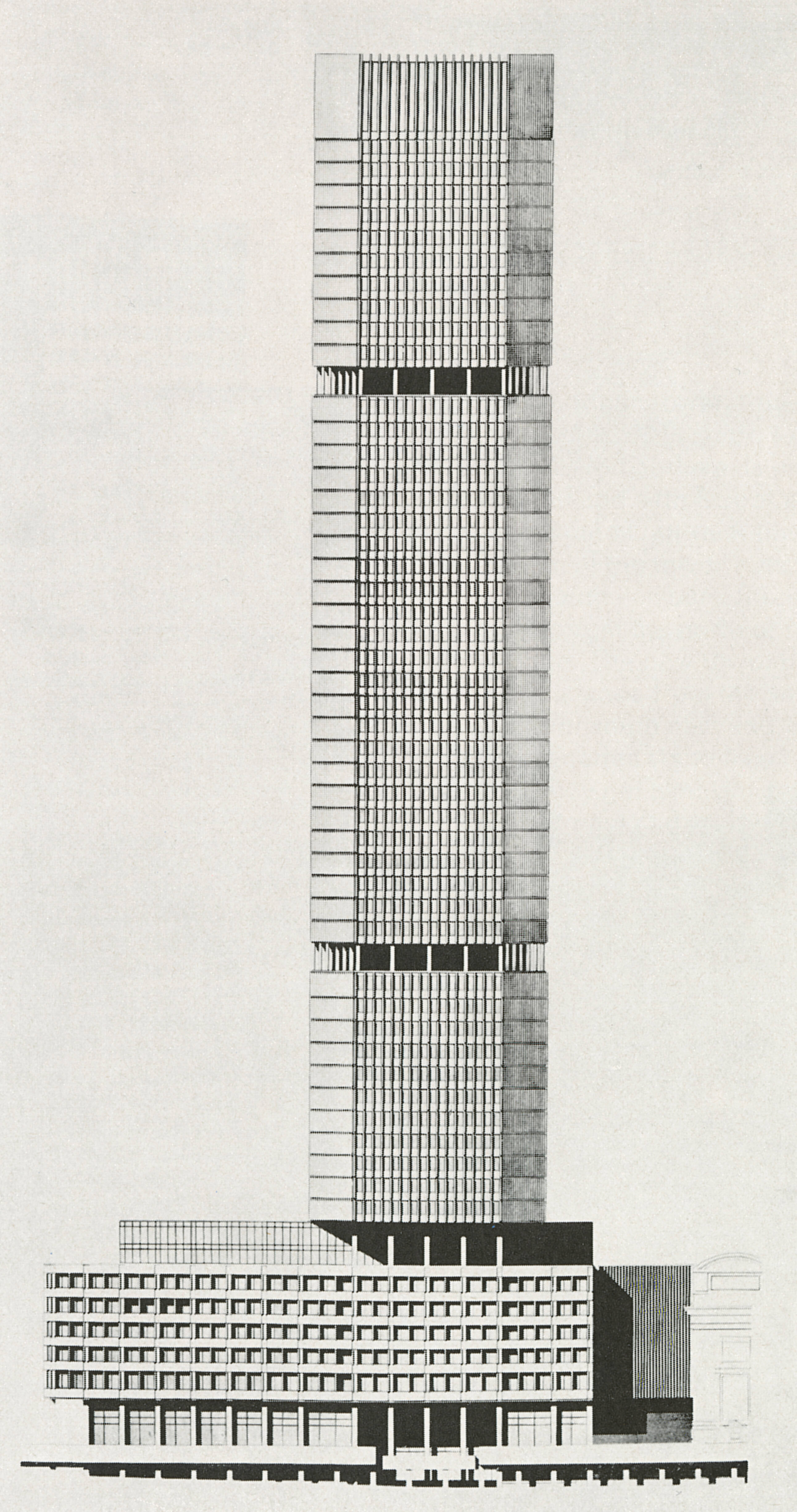 Walter Gropius - Drawing of the north elevation for the Pan Am Building, New York. (Picture credit: Originally published in The Architects Collaborative: Process Architecture No.19 TAC, The Heritage of Walter Gropius, October 1980
Consider, for example, our Walter Gropius monograph, the first comprehensive illustrated biography of one of Modern architecture's most important figures. It tells the story of Gropius's life, beginning with his shattering experiences in World War One, his turbulent marriage to Alma Mahler, the establishment of the Bauhaus, as well as his life in exile in London; and then his move to America in 1937, where he lived and worked until his death in 1969.  
Featuring more than 375 illustrations including letters, telegrams, sketches, drawings, photographs, posters, brochures, and other ephemera, the book's authors present the life of Walter Gropius as not just a key figure of 20th-century architecture, but as an extraordinarily generous person - a connector, protector, and benefactor who improved the lives and careers of all those with whom he came into contact.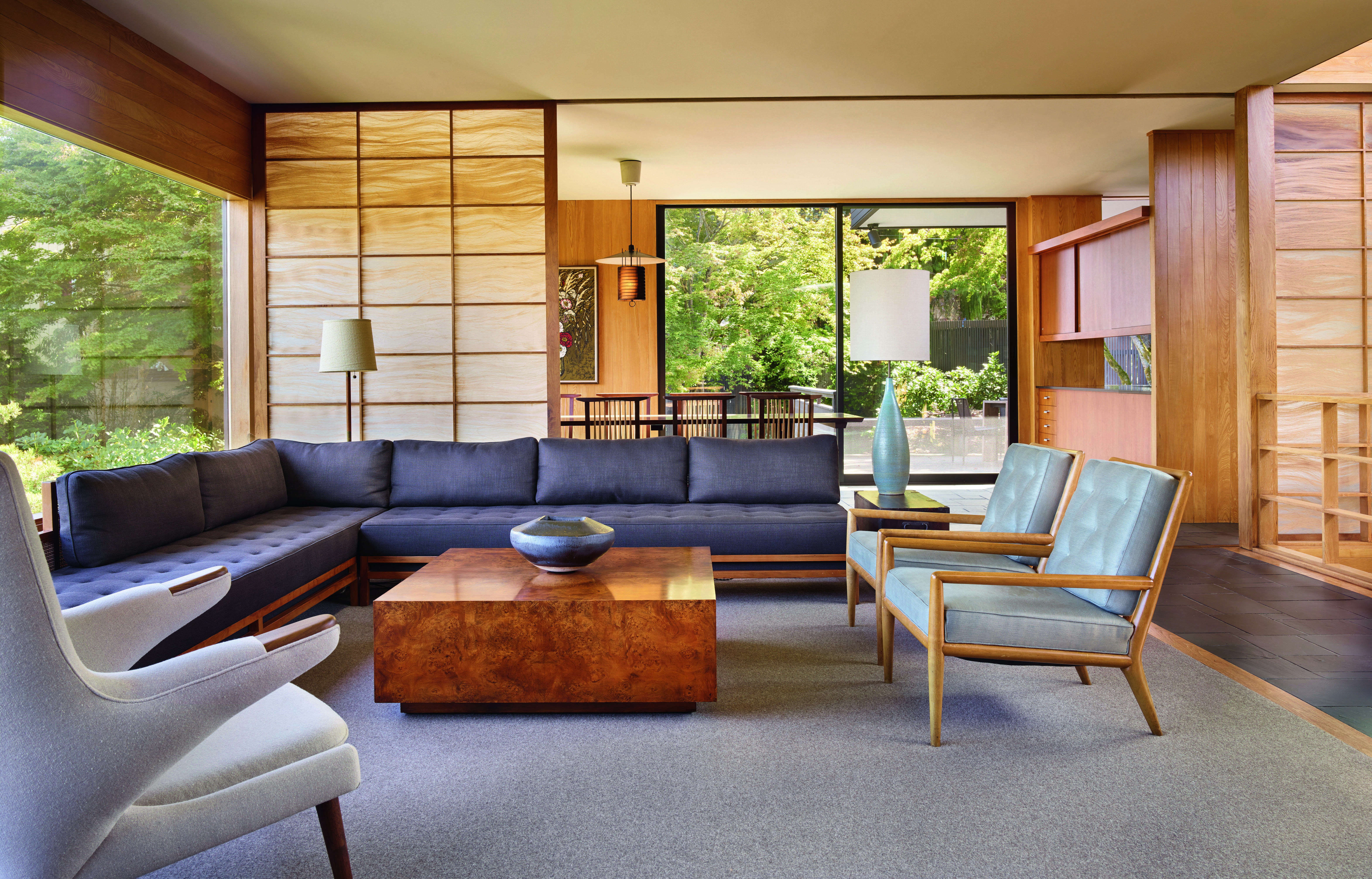 Atlas of Mid-Century Houses - Dowell Residence, Paul Kirk, Seattle, Washington (US), 1953. Picture credit: Benschneider, Benjamin / Olson Kundig
For a broader view of the kind of legacy Gropius and his fellow modernists bequeathed to the world, take a look at our Atlas of Mid-Century Houses. This collection of more than 400 of the world's most glamorous homes from more than 290 architects, showcases work built between the 1940s and 1960s by such icons as Marcel Breuer, Le Corbusier, Richard Neutra, Lina Bo Bardi, Alvar Aalto, and Oscar Niemeyer alongside extraordinary but virtually unknown houses in Australia, Africa, and Asia.
This stunning and thoroughly researched, comprehensive appraisal is a must-have for all design aficionados, Mid-Century Modern collectors, and anyone looking for inspiration for their own homes.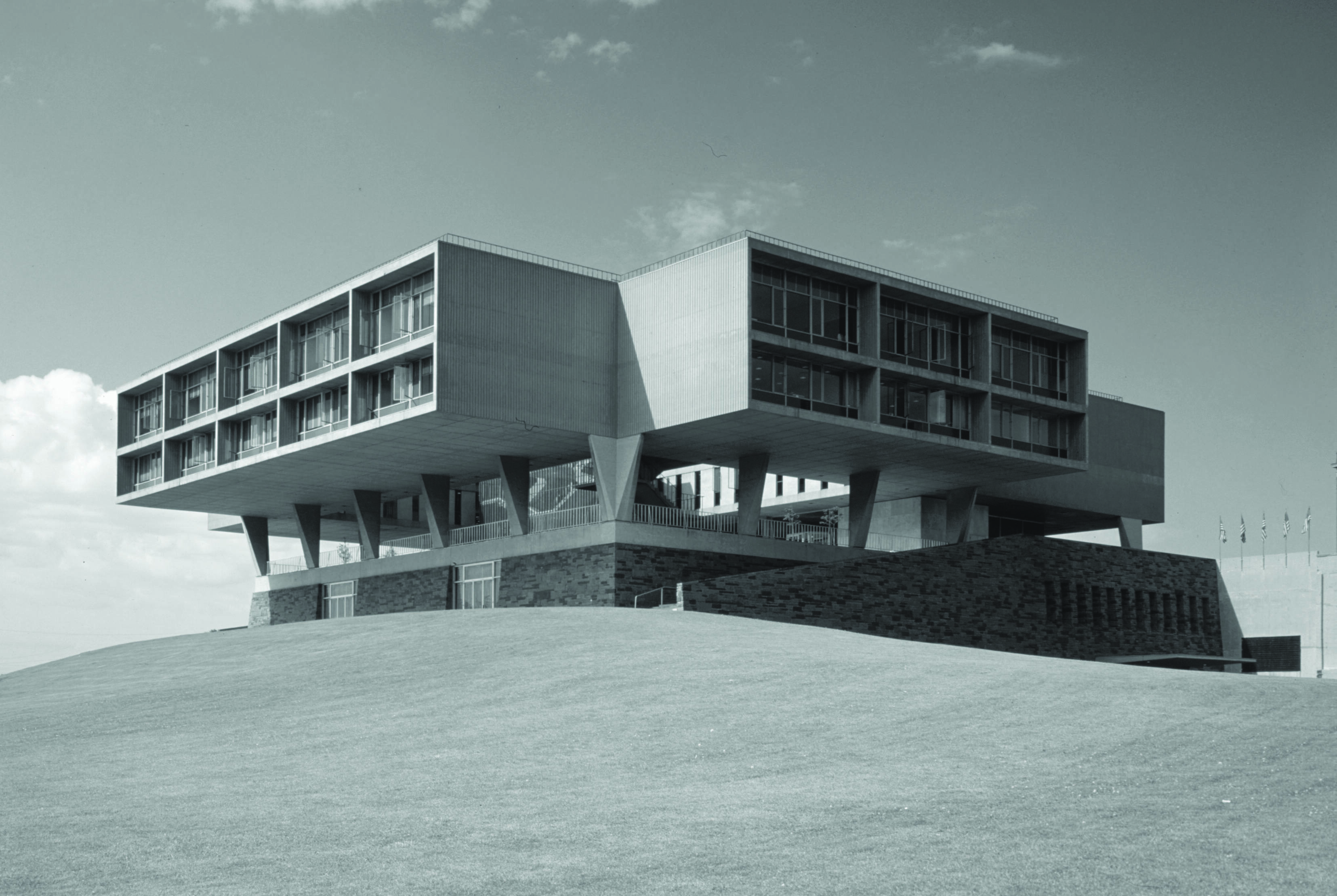 Atlas of Brutalist Architecture - Milwaukee County War Memorial, Eero Saarinen, Milwaukee, Wisconsin, USA, 1957. Picture credit: Balthazar Korab Archive/Library of Congress
Do you like your built environment a little more controversial? Then get our Atlas of Brutalist Architecture. This is a landmark survey of one of architecture's most controversial yet popular styles. The Brutalist aesthetic has been undergoing and rehabilitation and enjoying a renaissance for some years now - and this book documents Brutalism as never before.
In the most wide-ranging investigation ever undertaken into one of architecture's most powerful movements, more than 850 Brutalist buildings - existing and demolished, classic and contemporary - are organised geographically into nine continental regions.  
Postmodern Architecture Less is a Bore - Kengo Kuma: M2 Building, Tokyo, Japan, 1991. Picture credit: wakiiii
For more playful styles, viewed from an equally internationalist outlook, get Postmodern Architecture: Less is a Bore. This unprecedented book takes its subtitle from Postmodernist icon Robert Venturi's spirited response to Mies van der Rohe's dictum that 'less is more'.
One of the 20th century's most controversial styles, Postmodernism began in the 1970s, reached a fever pitch of eclectic non-conformity in the 1980s and 90s, and after nearly 40 years is now enjoying a newfound popularity.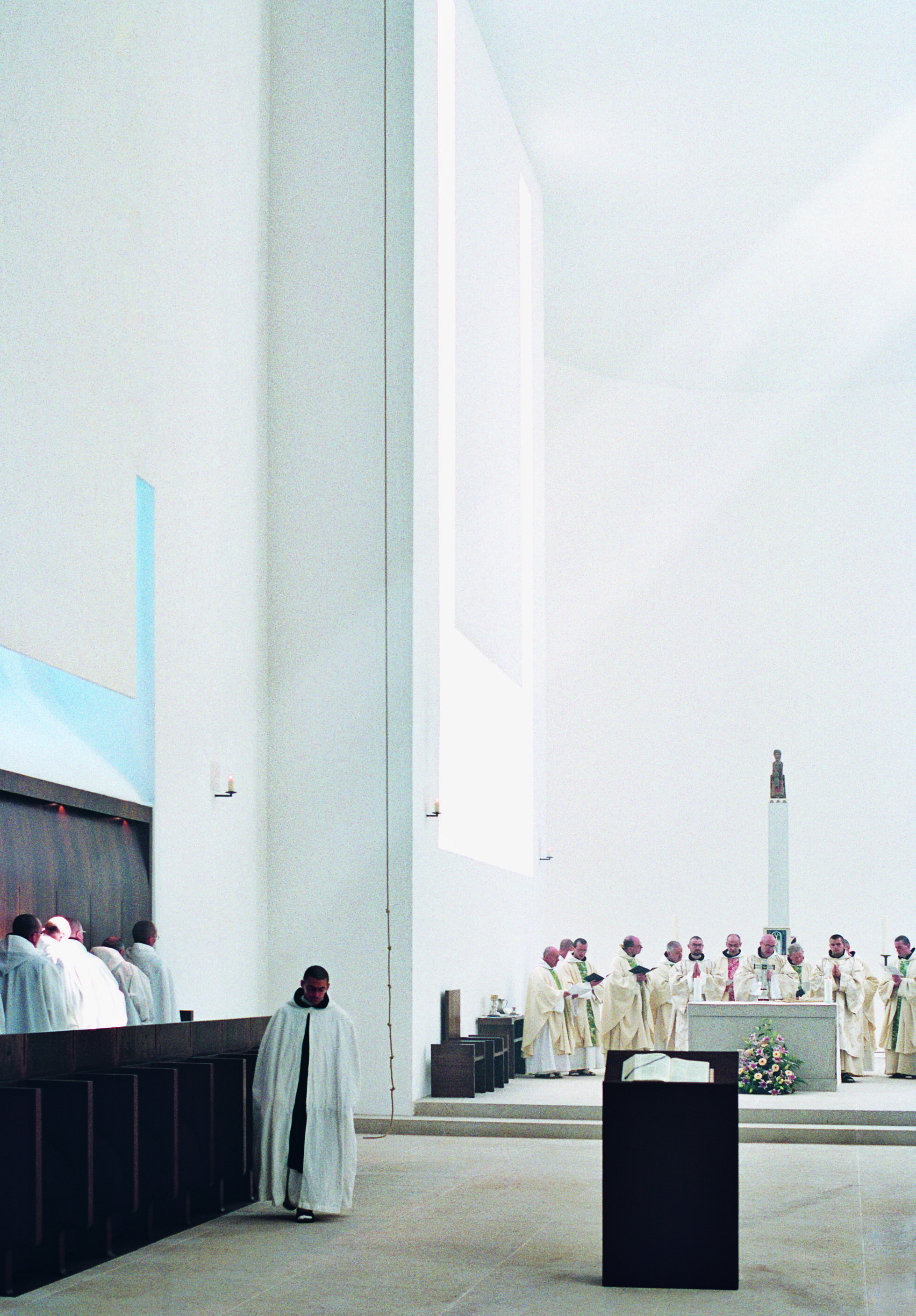 John Pawson Making Life Simpler - Novy Dvur consecration, Monastery of Our Lady of Novy; Dvur, Bohemia, Czech Republic, photographed by Barto.
Care for a more minimalist take? Then order John Pawson: Making Life Simpler. This visual biography brings together John Pawson's architecture, life, clients, travel, photography, design, books, and ideas. Written by Deyan Sudjic, an architectural historian and long-time friend, it explores the full scope of Pawson's life, from his Yorkshire upbringing and time spent in Japan to the fashion years and the influence of art and provides a thoughtful and intimate insight into his life, inspirations, and work.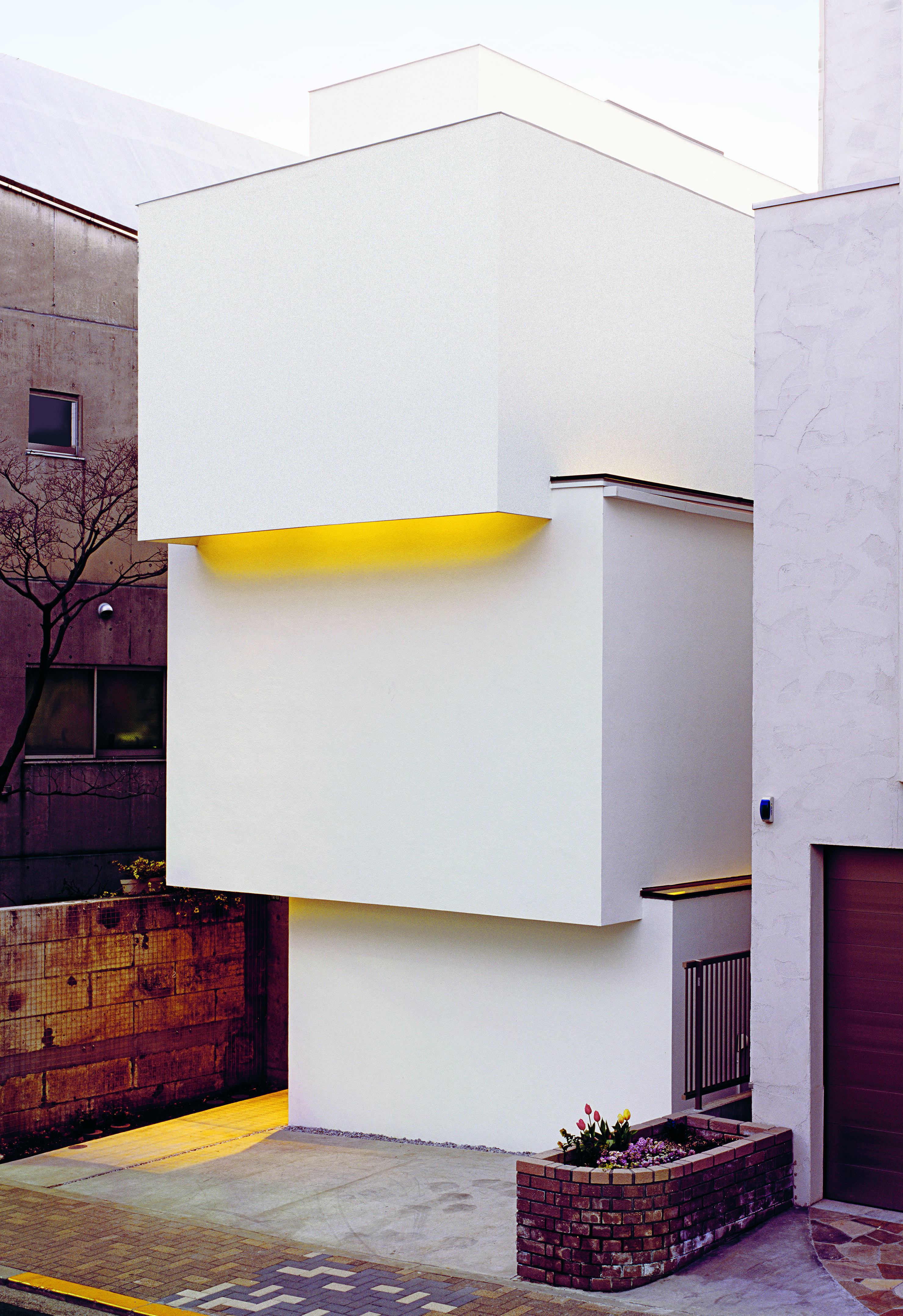 Jutaku Japanese Houses - OBI House Tetsushi Tominaga,2013, Bunkyo-ku, Tokyo Prefecture
For a deeper meditation on East Asian building styles (many of which Pawson himself would surely admire), try Jutaku: Japanese Houses. With 500 houses, one house per page, one image per house, this edition is a fast-paced shock to the system that shines a light on the sheer volume, variety and novelty of contemporary Japanese residential architecture.  
Featuring the work of many of Japan's most famous architects including Shigeru Ban, Sou Fujimoto, Toyo Ito, Kengo Kuma, Jun Igarishi, Shuhei Endo and dozens of up and coming and completely unknown young architects, Jutaku is organized geographically taking readers on a bullet train journey across Japan's architectural landscape.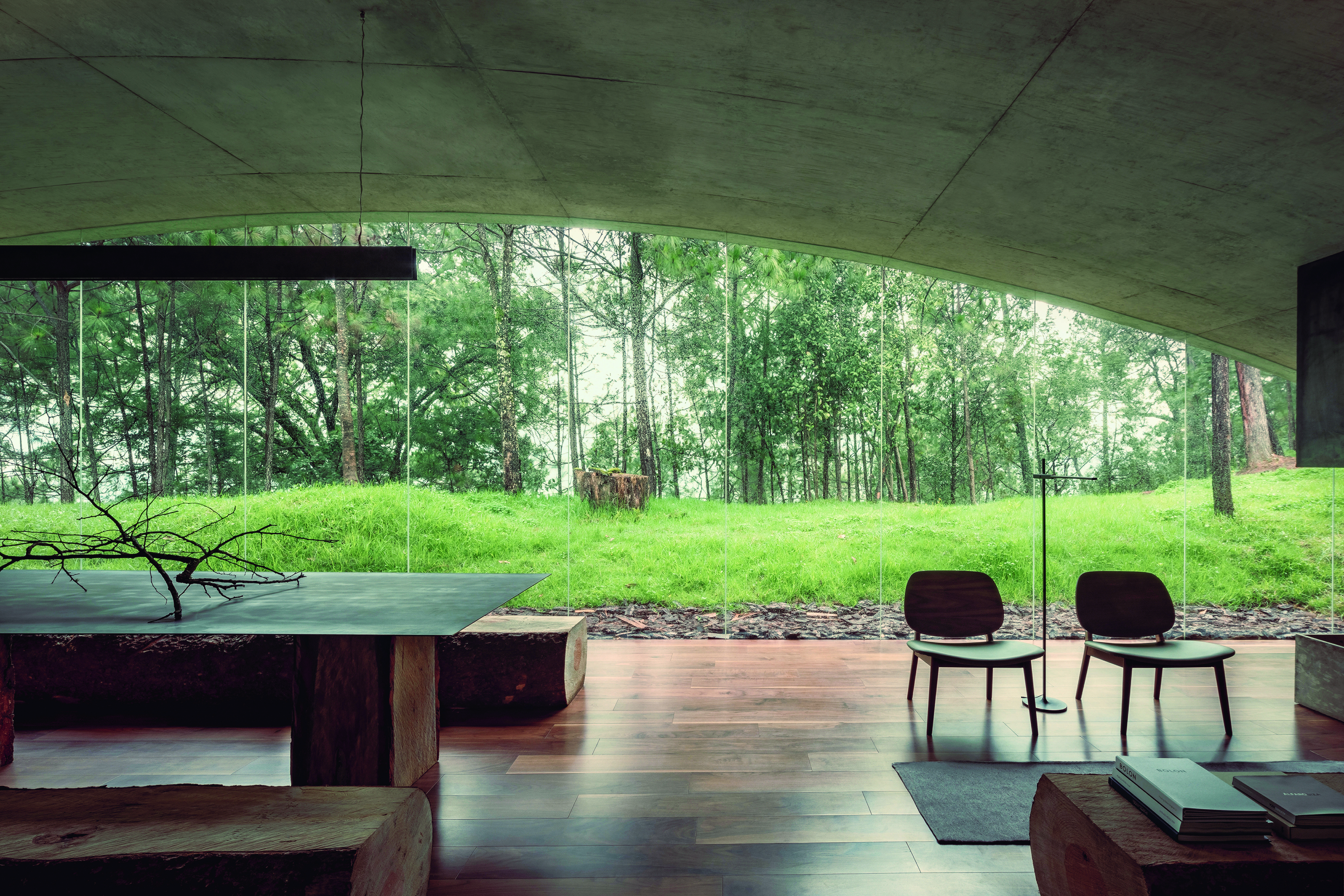 Living in the Forest - HW Studio Arquitectos, The Hill in Front of the Glen, 2021, Morelia, Mexico. Credit: Dane Alonso
For dwellings with a little lower population density, try Living in the Forest, a spectacular collection of 50 magnificent contemporary houses across the globe, each built to exist harmoniously amid the trees. Take a walk through luscious jungles, get lost among snowy evergreens, and look out from mossy banks across vast Nordic fjords in this dynamic survey of contemporary forest homes.
Each architect-designed house, whether demonstrating innovative ecological design or shoring against the elements, explores a different facet of woodland living across a huge range of countries worldwide.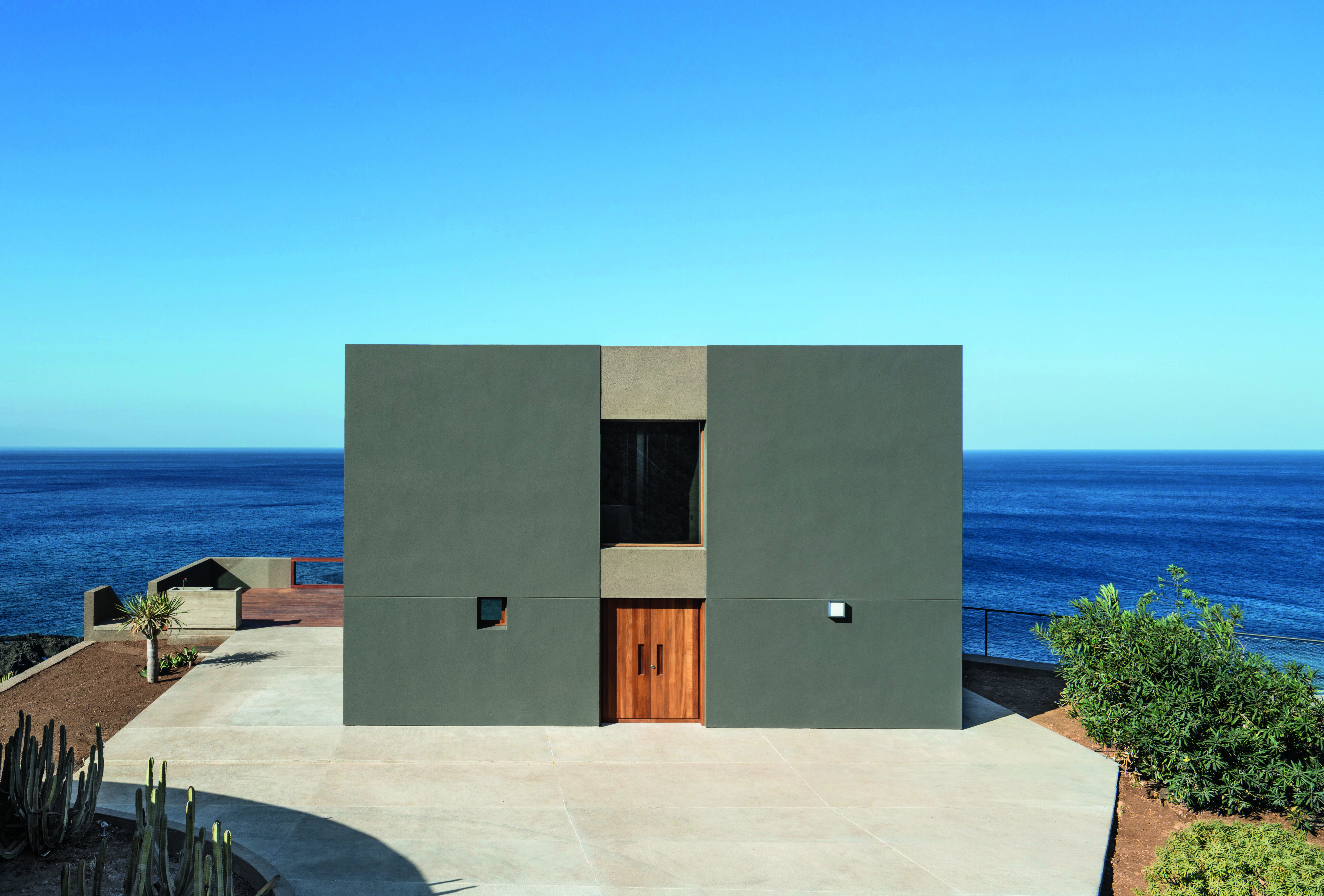 Living by the Ocean - Alejandro Beautell, House in Tacoronte, 2017, Tacoronte, Tenerife, Spain. Picture credit: Alejandro Beautell, architect / Jose Oller, photographer
Feel needs of a nautical nature? Then get Living by the Ocean. This book draws together an exhilarating collection of today's most remarkable homes built in awe-inspiring coastal locations around the world. White-sand beaches, jaw-droppingly sheer cliff faces, and secret coves are just some of the stunning sites of the architect-designed contemporary houses featured in this celebration of incredible residences that exist in harmony with the extraordinary power of the ocean.
With such unique residences as lighthouses, homes built into rocky clifftops, and even rooms that are totally underwater, this inspirational collection includes spectacular homes across the globe including prime examples in countries across 6 continents, from Australia, Canada, Chile, Fiji, Japan, Mexico, New Zealand, Sweden, Tanzania, Thailand, to the UK and USA.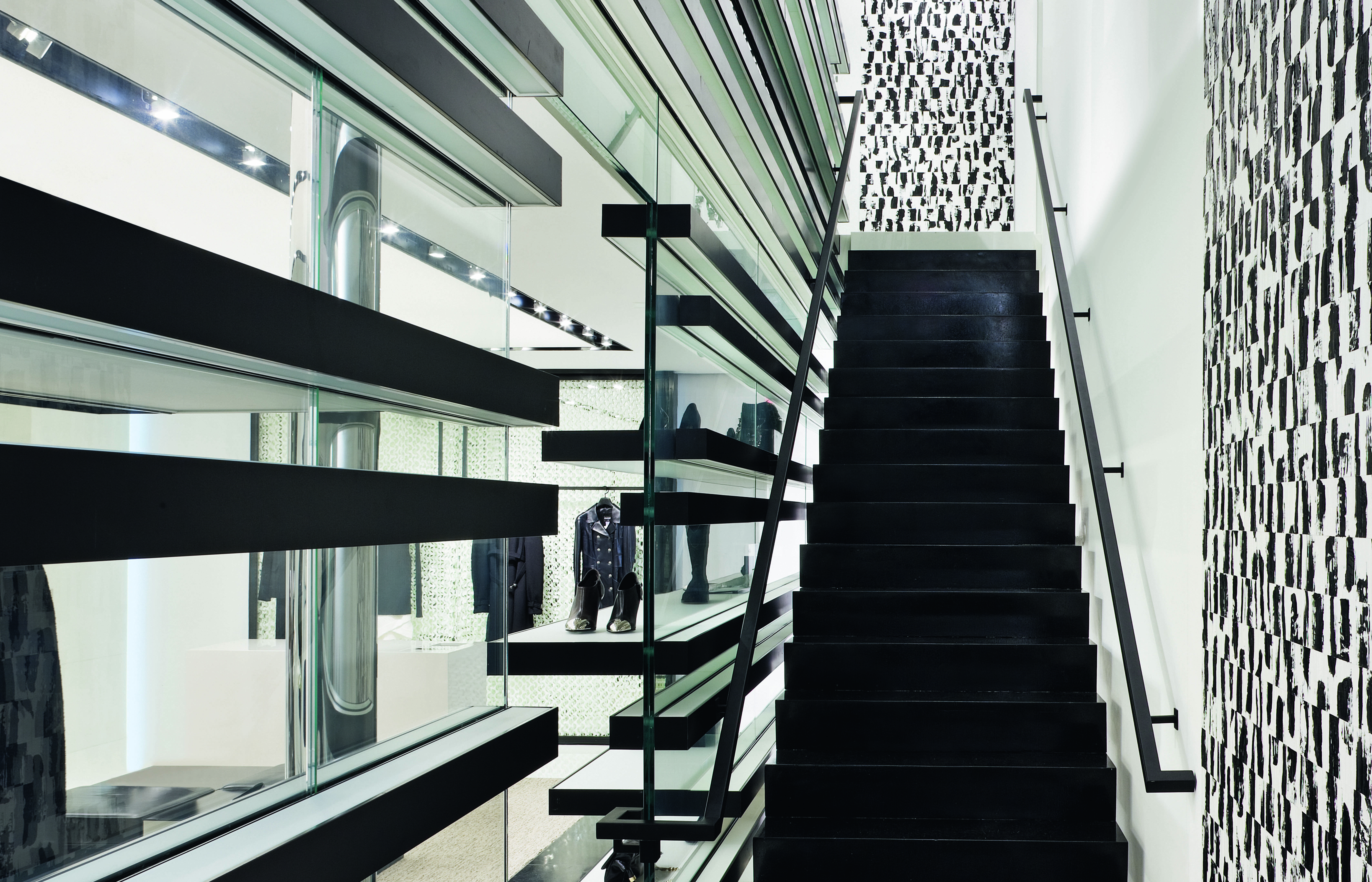 Peter Marino - The Architecture of Chanel Chanel - Los Angeles, Robertson Boulevard, 2008 Ground Floor. Luc + Martin, Robert Greene, 2008. Image credit: Photo: Paul Warchol, Artwork: Robert Greene
For a more focused, urban take on our environment, consider The Architecture of Chanel by Peter Marino. This edition is a celebration of the wonderful creative intersection between the architecture of Peter Marino and the aesthetic of fashion-house Chanel - a behind-the-scenes look at the buildings designed by Marino for Chanel in Chicago, Hong Kong, Istanbul, Los Angeles, Nanjing, New York, Miami, Osaka, Seoul, Singapore, and Tokyo.
With more than 300 stunning images, including architectural plans and original sketches by Marino, the book is truly a luxury good in itself.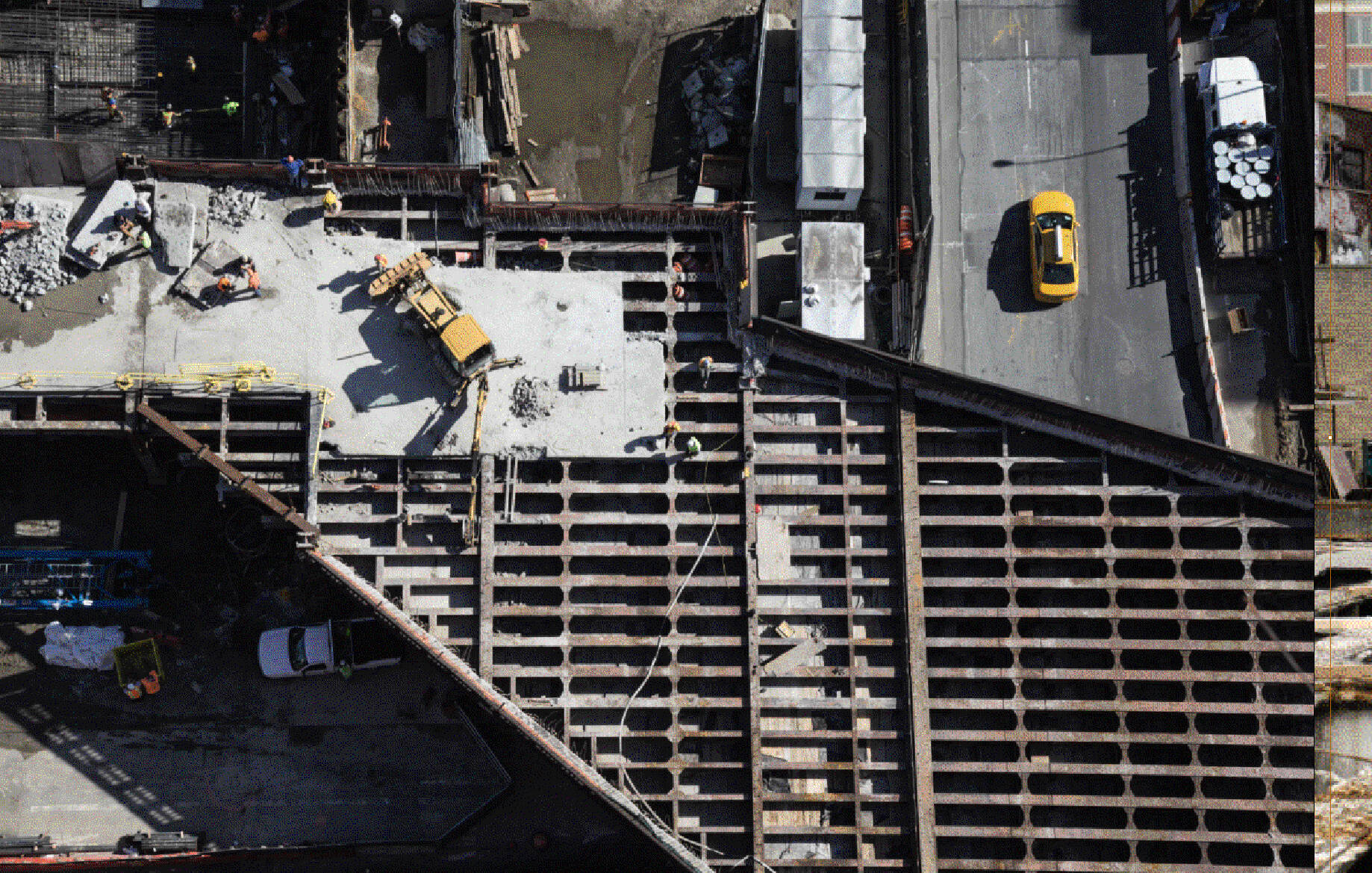 The High Line - The High Line under construction. Picture credit: Timothy Schenck
And after all that retail therapy, take a break via The High Line. Our book on the world's best-loved linear park is the first to document the creative process behind this remarkable architectural achievement comprehensively from concept to completion.
Seven chapters offer a multidimensional perspective from the minds that made the iconic structure. Now back in print, and featuring over 1,000 images, including drawings and plans, this visual masterpiece captures The High Line's very essence.   You can find all these and more in our well appointed architecture store here.