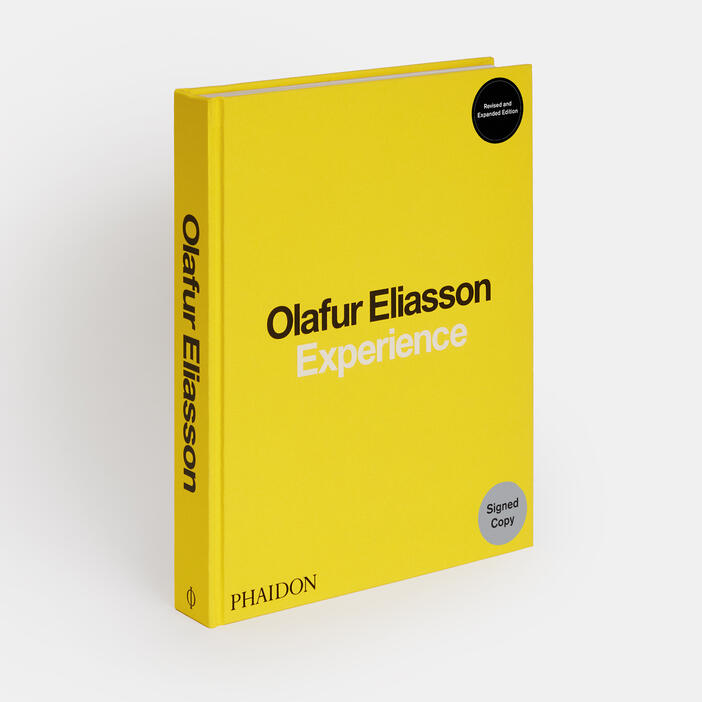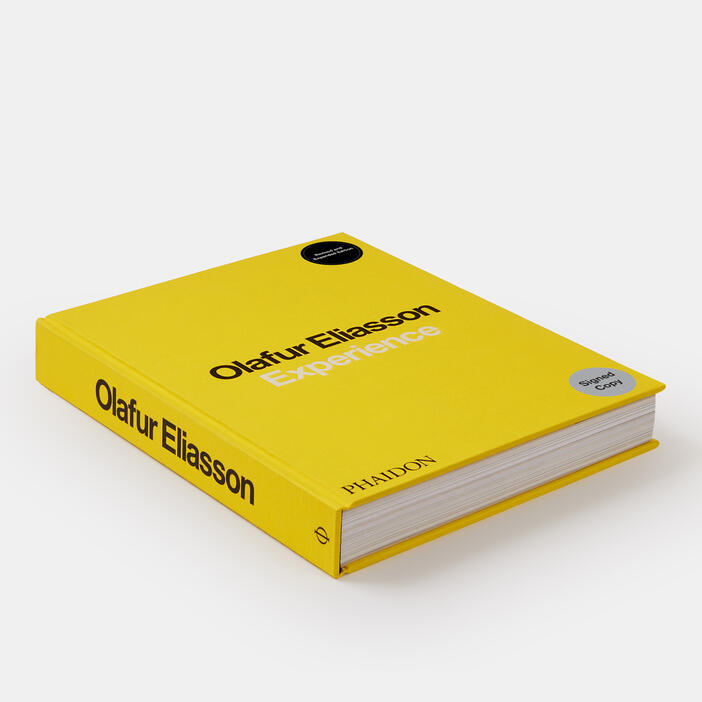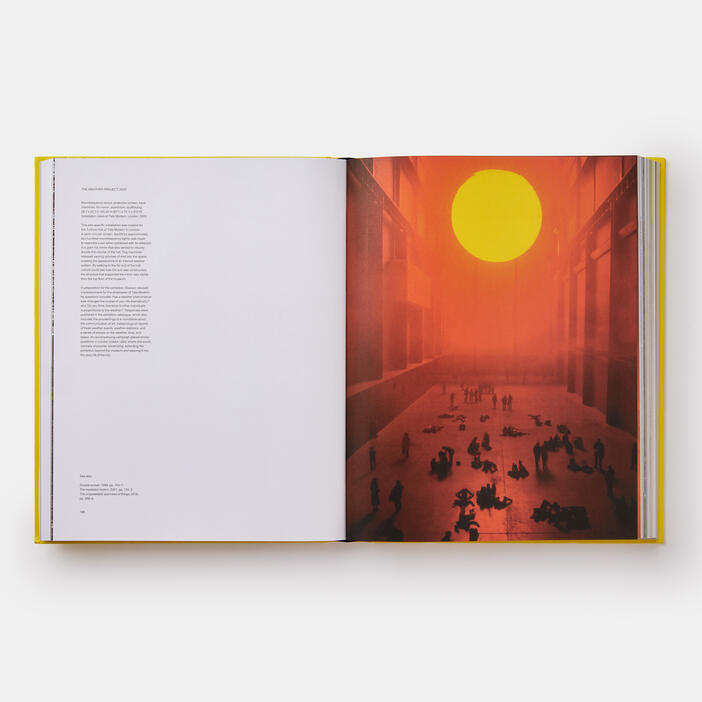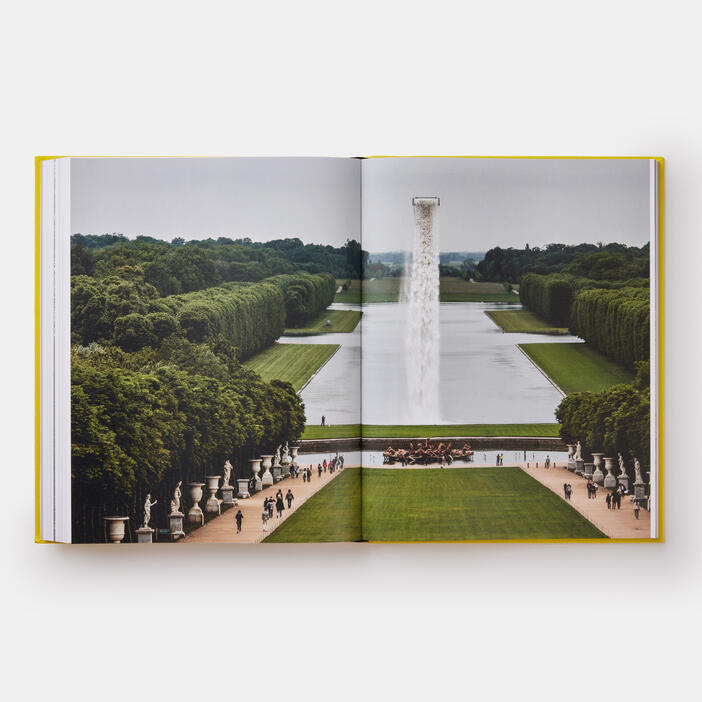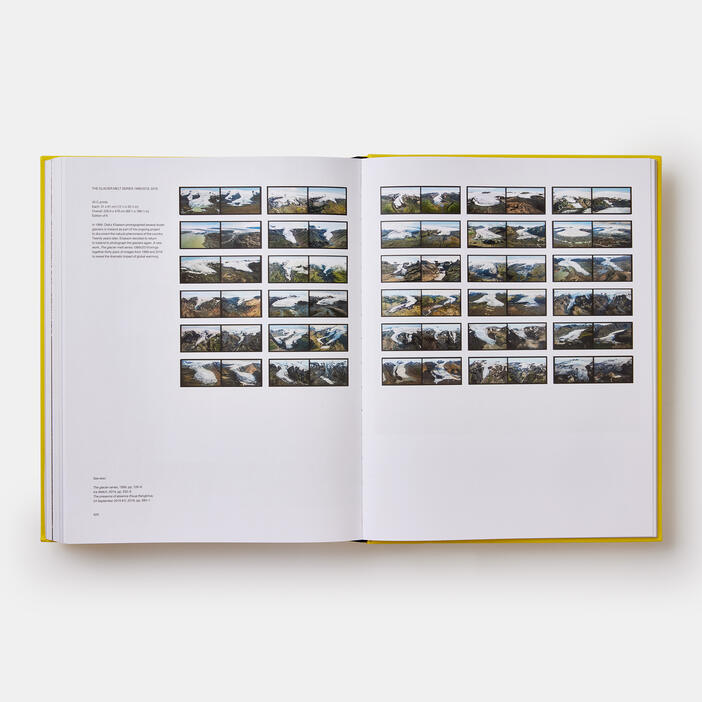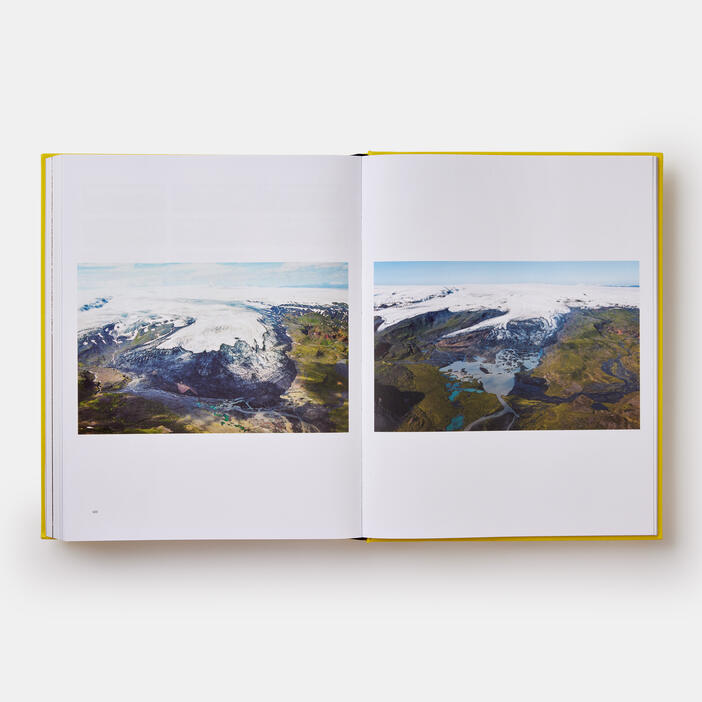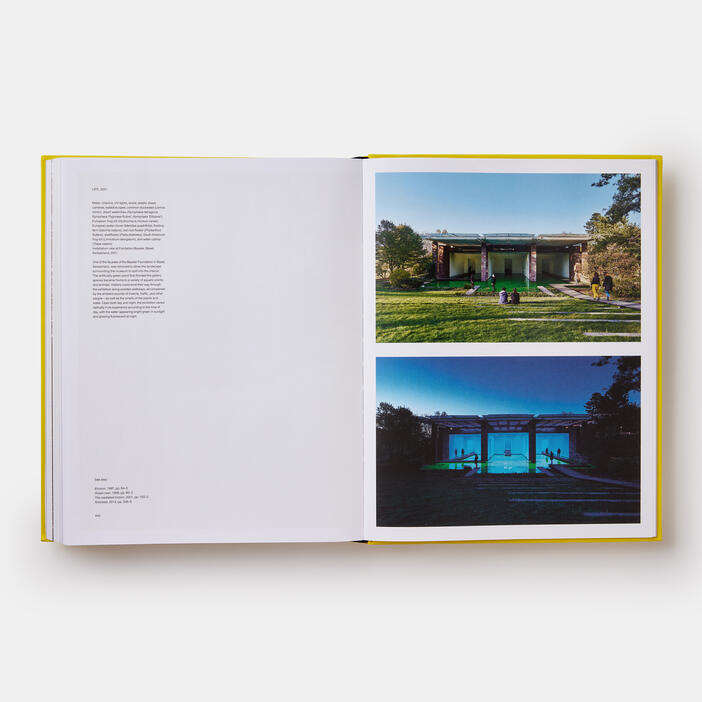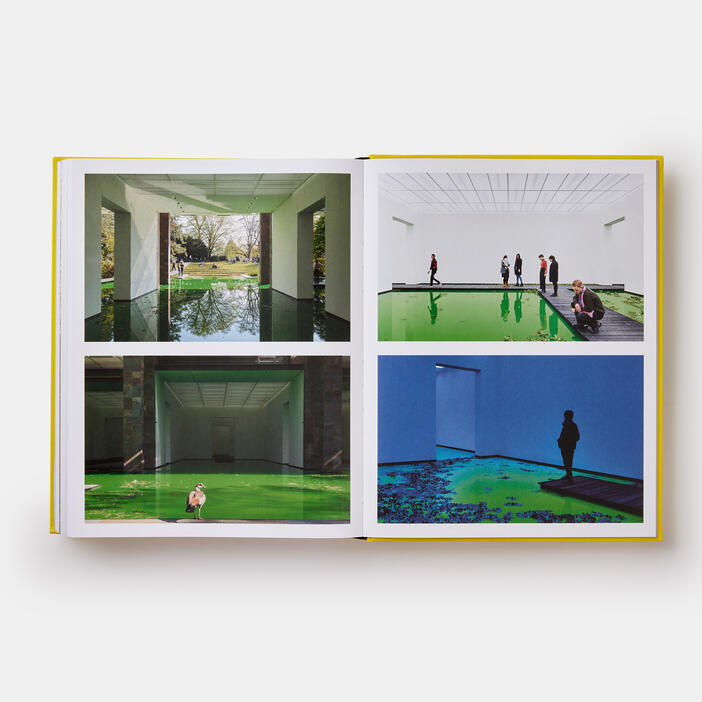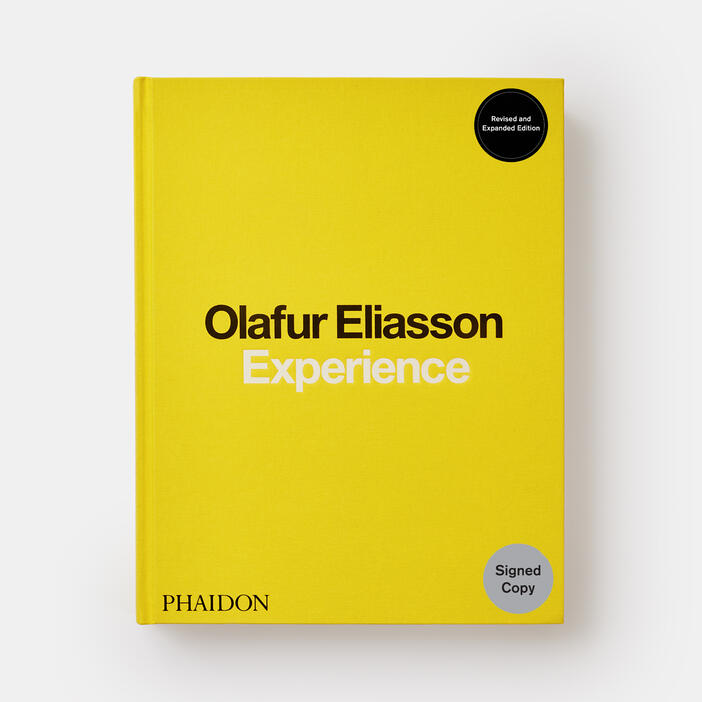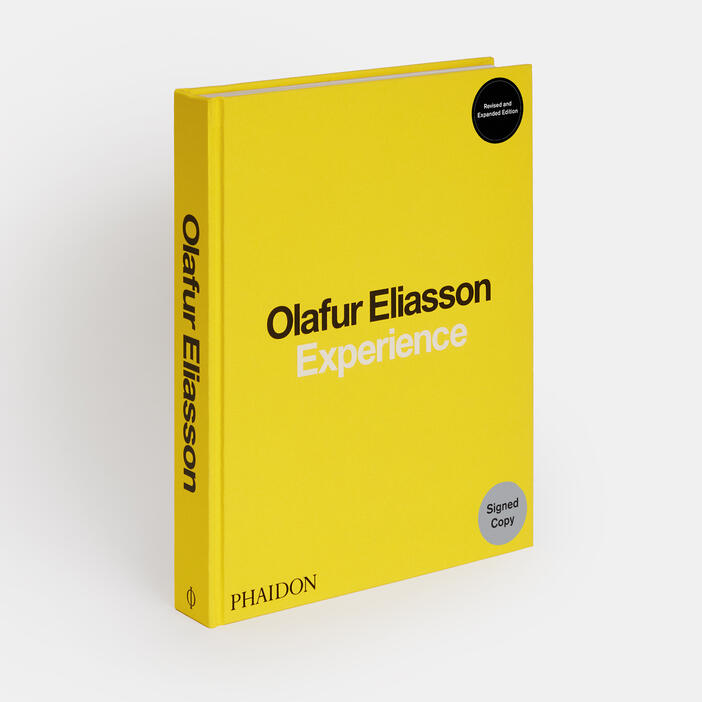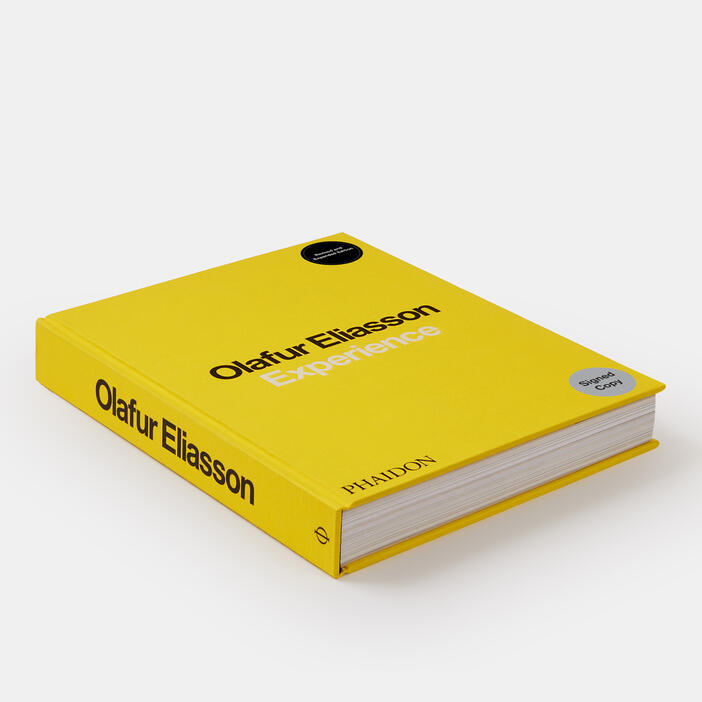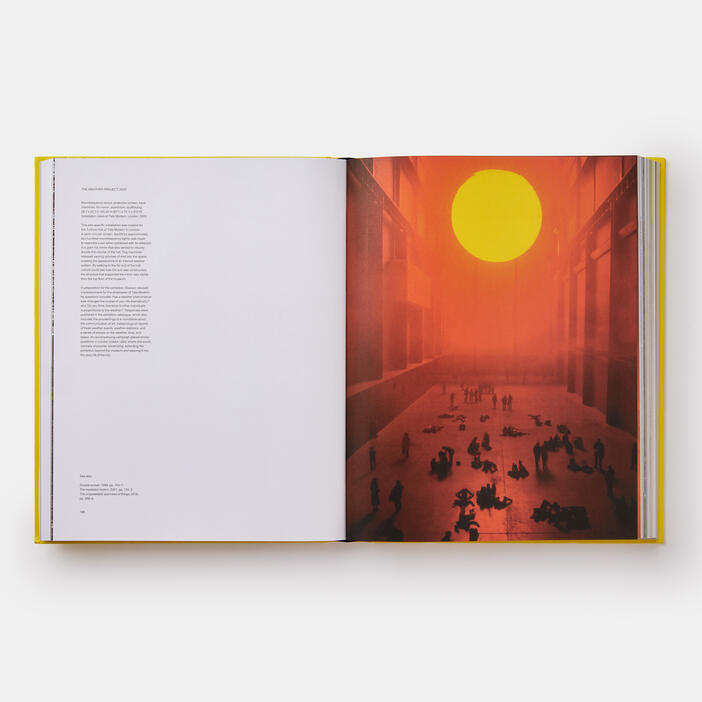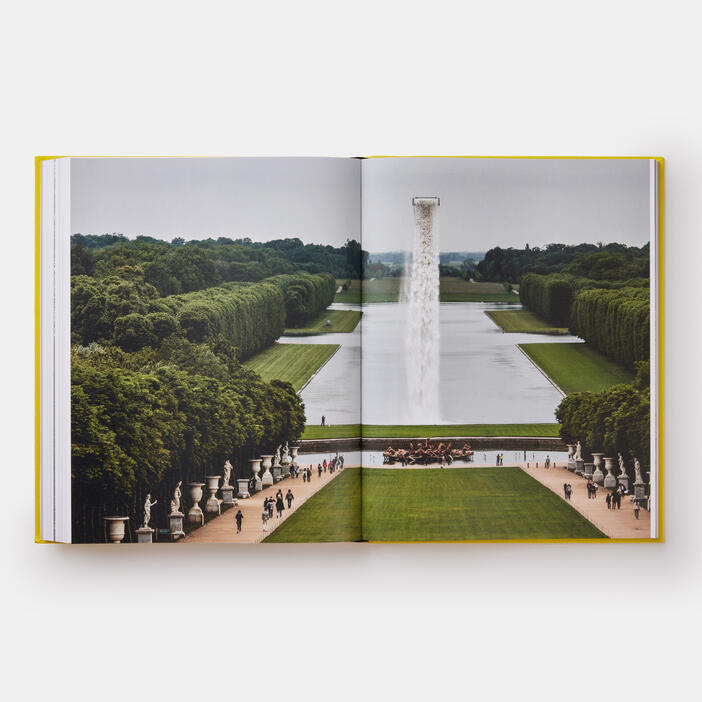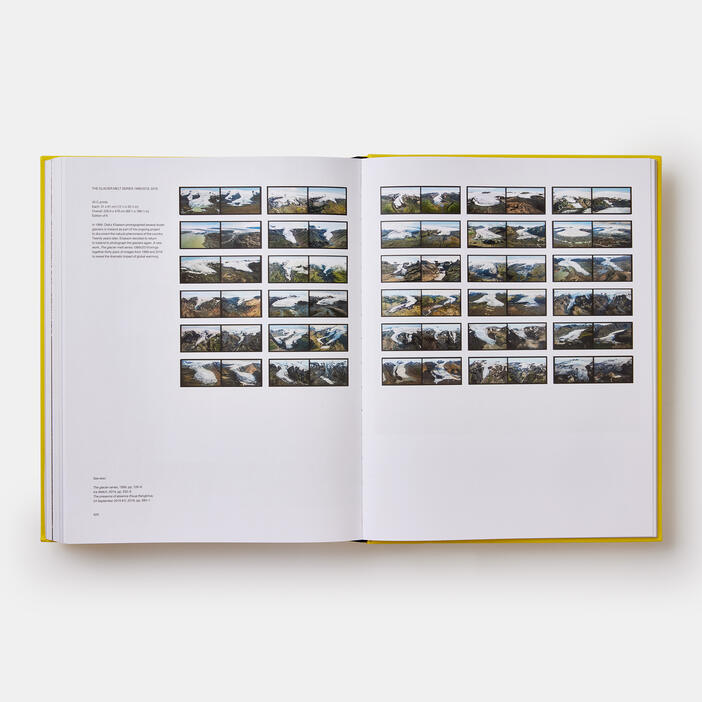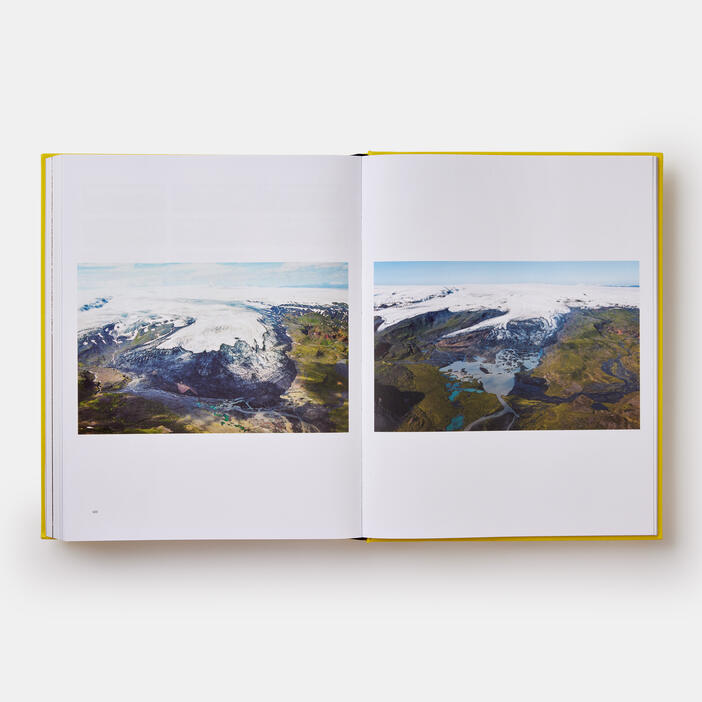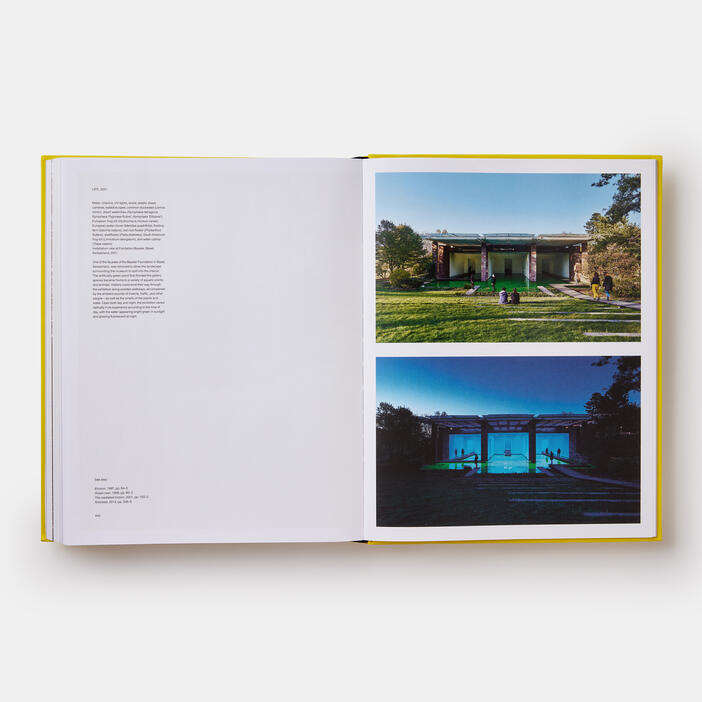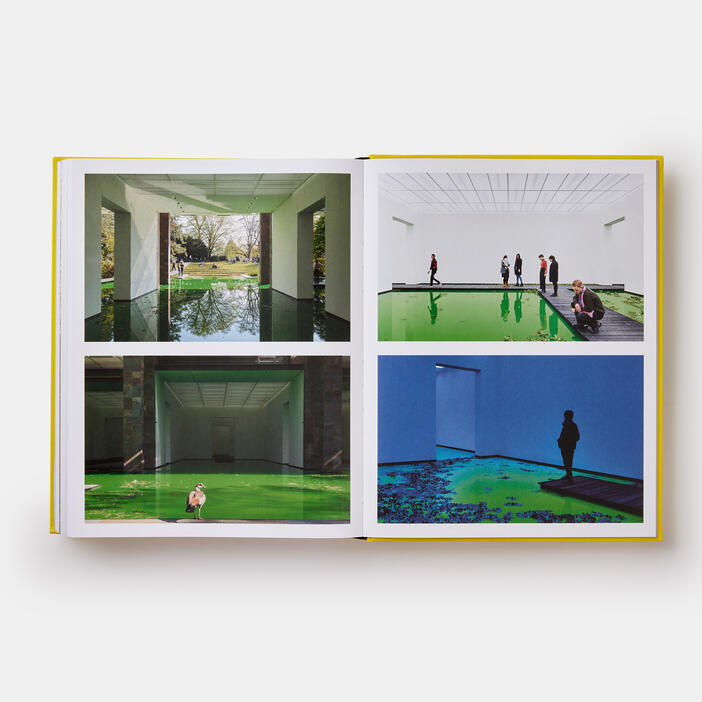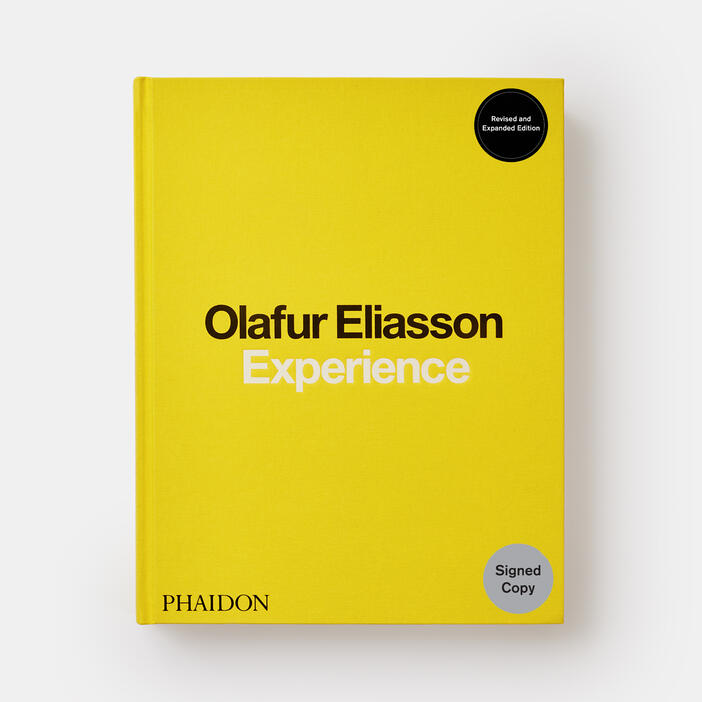 Experience
Price AUD$140.00 | Signed Edition Price CAD$115.00 | Signed Edition Price £69.95 | Signed Edition Price T89.95 | Signed Edition Price USD$89.95 | Signed Edition
An updated and expanded edition of the acclaimed in-depth monograph on one of the most influential artists of our time
Conceived in close collaboration with the artist, this updated survey tracks Eliasson's artistic practice from the 1990s to the present day, including recent exhibitions at Tate Modern, London (In real life, 2019) and the Beyeler Foundation, Basel (Life, 2021).
Through hundreds of illustrations bracketed by writings on and by Eliasson, this book provides an unparalleled overview of his remarkably accessible output, from such large-scale interactive experiences as The weather project at Tate Modern, London (2003) to smaller, more delicate works on paper or made of glass, and includes photography, painting, and film.
Specifications:
Format: Hardback
Size: 305 × 238 mm (12 × 9 3/8 in)
Pages: 488 pp
Illustrations: 560 illustrations
ISBN: 9781838666187
Olafur Eliasson is an Icelandic-Danish artist whose works have been exhibited globally in institutions such as MoMA, Tate, and the Venice Biennale. He works and lives in Copenhagen and Berlin.
Michelle Kuo is the Marlene Hess Curator of Painting and Sculpture at the Museum of Modern Art, New York. She was the Editor in Chief of Artforum International from 2010 to 2017 and has lectured and published widely, on the work of artists such as Robert Rauschenberg, Anicka Yi, and Le Corbusier.
Anna Engberg-Pedersen directs research and communications at Studio Olafur Eliasson.
"Olafur Eliasson's Reality Projector installation at the Marciano Art Foundation "is a smashing immersive environment guaranteed to elicit an immediate 'Oh, wow' from visitors"."—Los Angeles Times
"Eliasson has a faith in the improving power of art that has been out of fashion since Victorian times."—New York Times
"Olafur Eliasson injects his work with a universal conscience that catapults art outside of its normal confines and challenges the way we inhabit the world."—The Art Story
"This monograph by the master of elemental art provides a concise career retrospective to date. From his famous installation The Weather roject (which drew an incredible two million visitors to Tate Modern's Turbine Hall in 2003-04) to equally monumental works including Waterfall which seemed to be suspended in the air above the ornamental lakes at the Palace of Versailles (2016), this book captures Eliasson's scale and vision. But there are also moments of surprising calm and delicacy – watercolours and works in glass reveal a lightness of touch that take the breath away in other, more subtle ways."—HoleandCorner.com
"Eliasson's multifaceted, confrontation-generating output is the subject of a new and exciting tome by Phaidon... This weighty compendium of essays, interviews and mind-bending colour images spans three decades of innovation and experimentation... Eliasson's real gift for manipulating the viewer's perspective, however lies in his ability to alter not only how a person sees the world around them [...] but also how they see themselves."—Aesthetica
"An unparalleled overview of [Eliasson's] remarkable output."—SomethingCurated.com
"A journey in texts and especially in images on 440 pages summarizing 30 years of art to experience, to feel, to be within and not... If Experience will be your first step in Eliasson's new alphabet where science meets mankind in a tangible way via arts, you will keep yourself amazed for hours and will find yourself surprisingly read it back frequently."—Slow-Words.com
"To pigeonhole Eliasson as an installation artist is to do him a disservice; his work is kaleidoscopic is scale, medium, and thought... Olafur Eliasson - Experience with its bright yellow fabric binding provides an unparalleled insight into the man and his work... An Eliasson fan would be delighted to own it, as would anyone with an interest in modern art and its place in our world."—londonlamppost.comThe Sunday Times (Ireland)
"Conceived in close collaboration with the artist and his studio team... A broad yet detailed overview of the renowned artist's 30-year oeuvre... Succinctly brings the artist's myriad ideas, installations, architecture, performances, philosophies and philanthropies, (a catalogue of achievement difficult to express fully under one roof) together, under one, bright yellow cover... Through interviews, texts by and about Eliasson, alongside never-before-seen photographs of his Berlin studio, we 'meet up with' Eliasson's work personally and profoundly, as if tracking the globe exhibition-hopping and architectural site-seeing... Eliasson has done the rare thing of captivating both the art world, and the world at large."—Wallpaper.com
"[Eliasson's] larger-than-life art installations remix the elements and shock the senses to provoke a reaction, physical as much as emotional, in the viewer."—CNN style