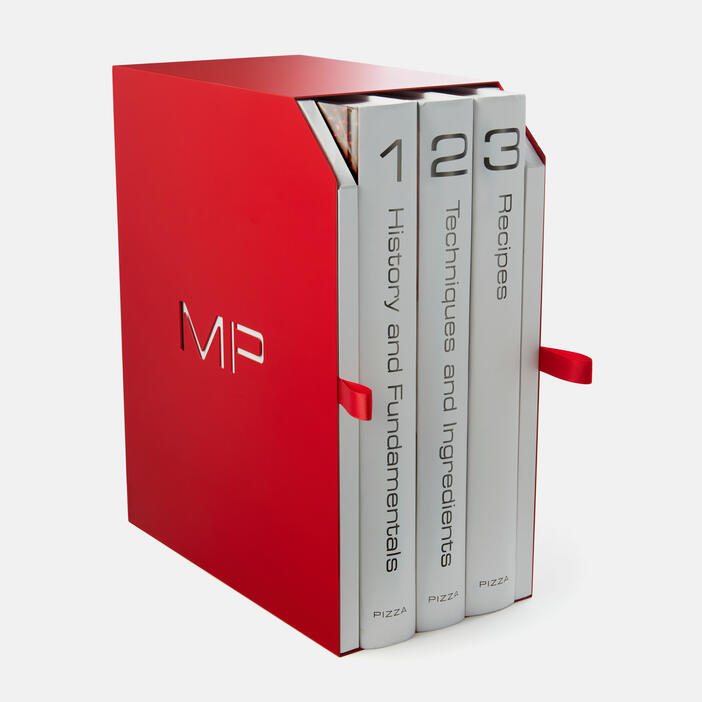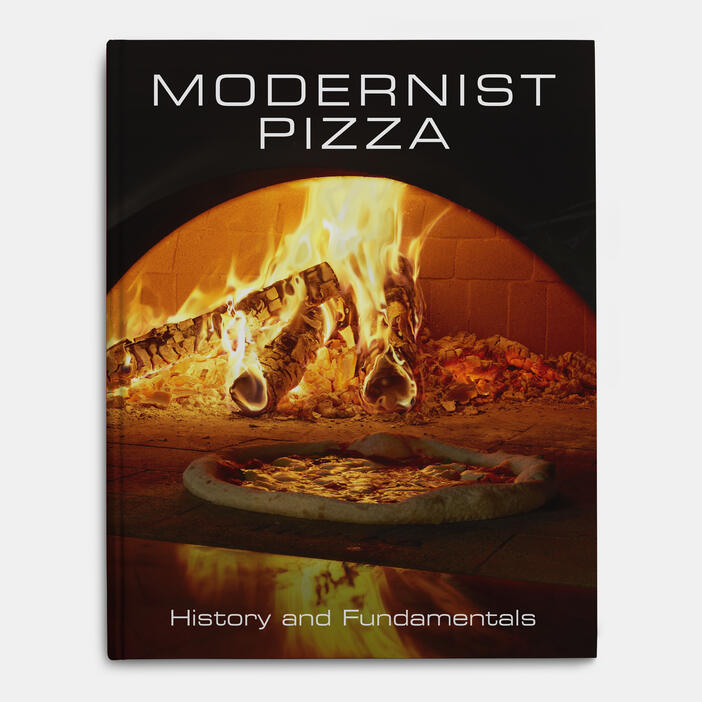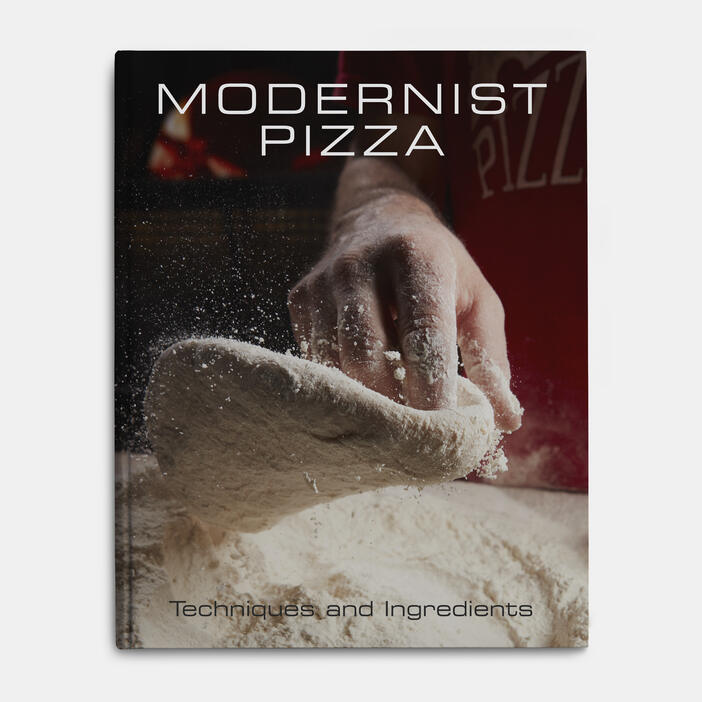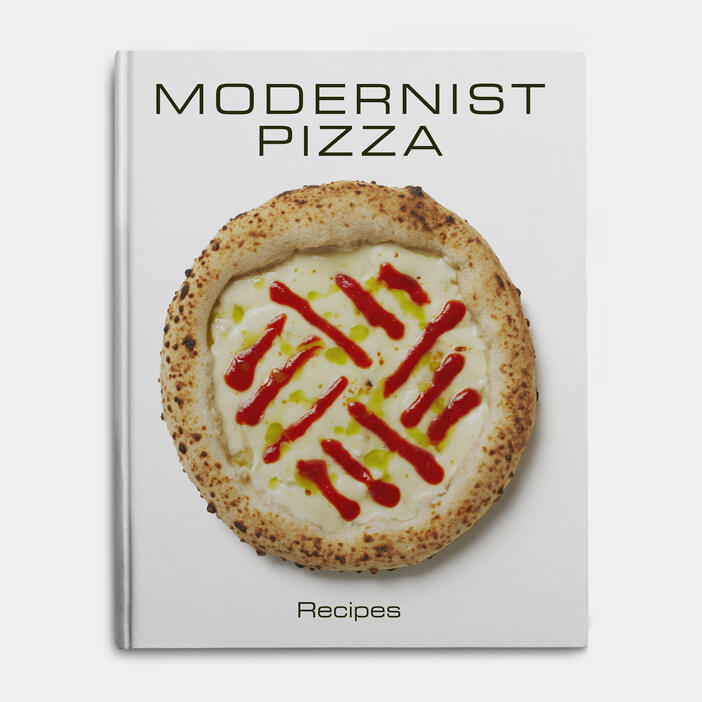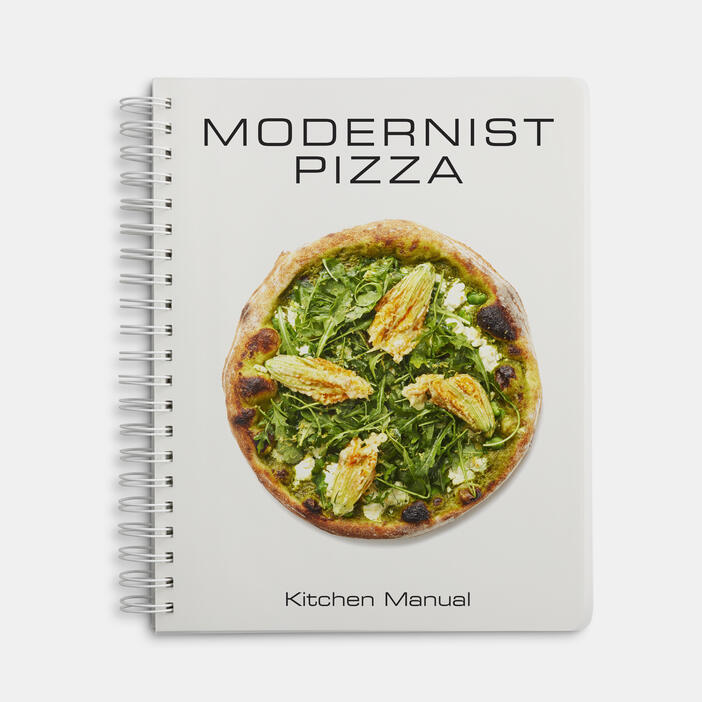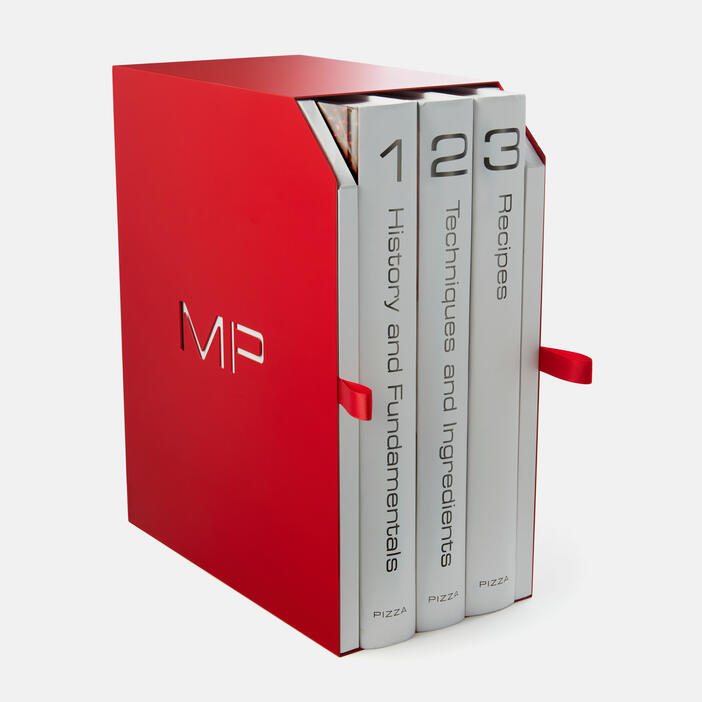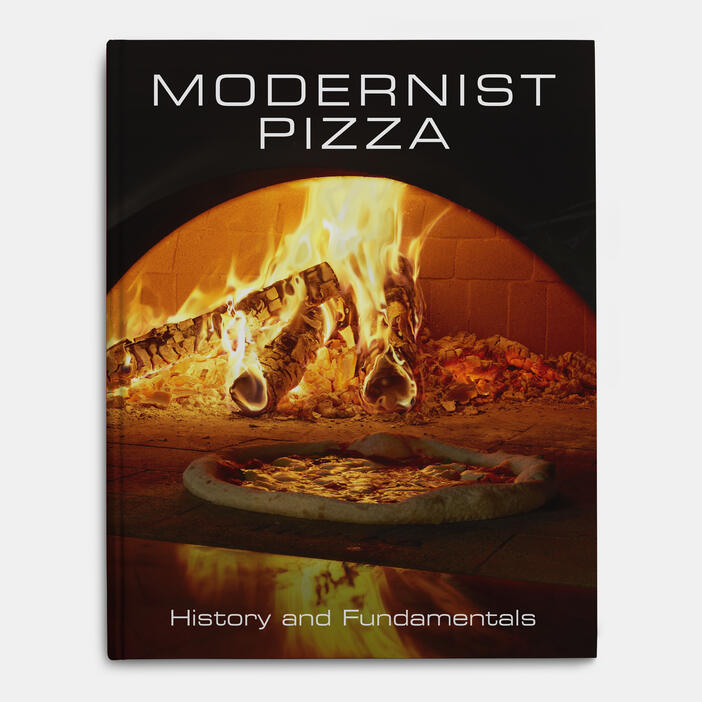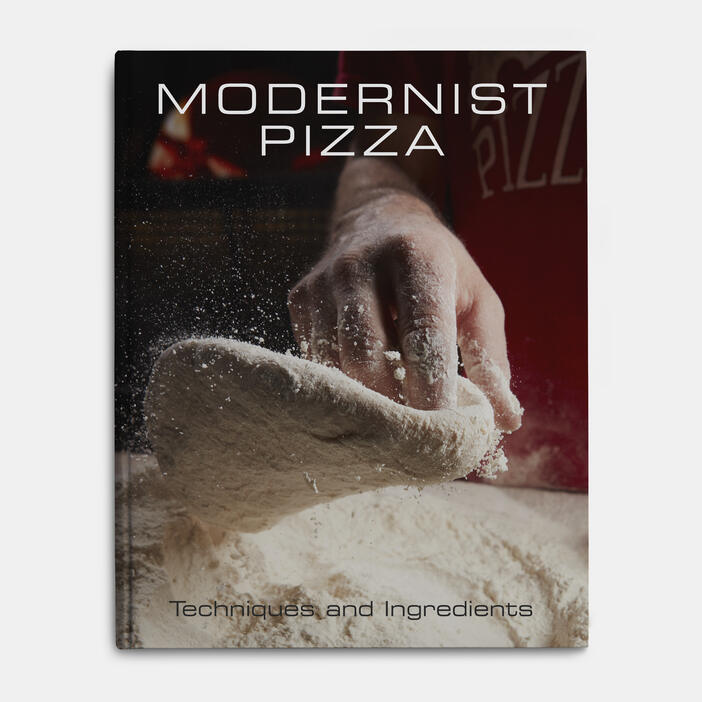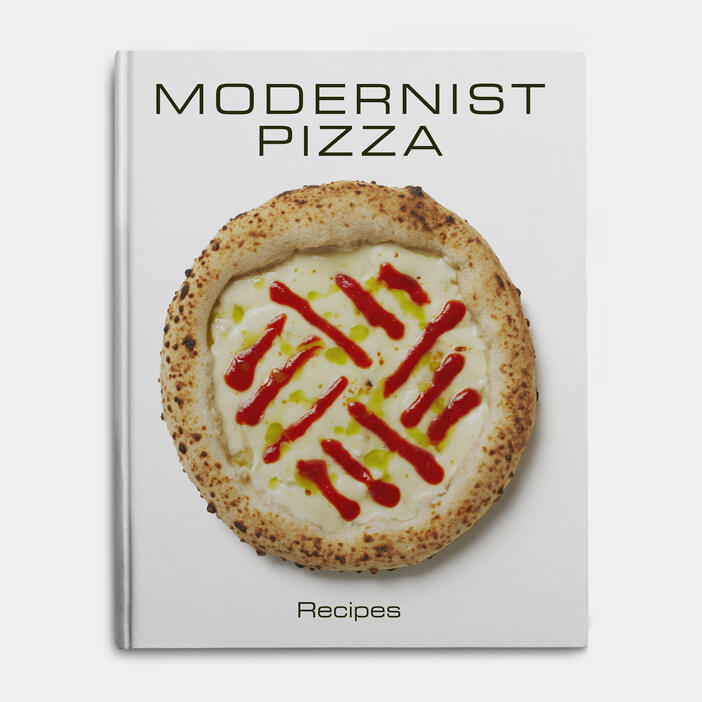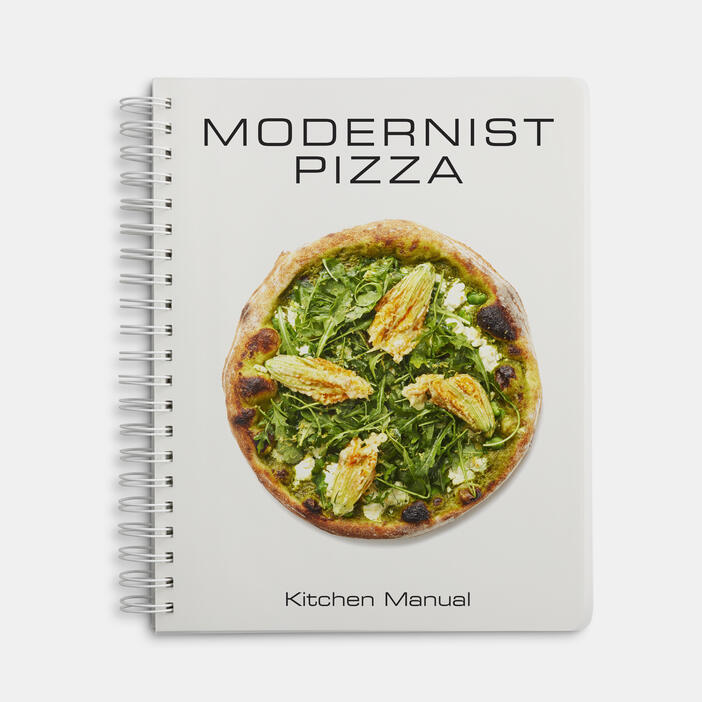 Modernist Pizza
Price AUD$575.00 Price CAD$425.00 Price £325.00 Price T425.00 Price USD$425.00 Price €375.00
Modernist Pizza is the definitive guide to the world's most popular food. Created by the team that published the critically acclaimed Modernist Cuisine: The Art and Science of Cooking and Modernist Bread, this groundbreaking set is the culmination of exhaustive research, travel, and experiments to collect and advance the world's knowledge of pizza.
Authors Nathan Myhrvold and Francisco Migoya share practical tips and innovative techniques, which are the outcome of hundreds of tests and experiments. Spanning 1,708 pages, including three volumes plus a recipe manual, Modernist Pizza is much more than a cookbook: it's an indispensable resource for anyone who not only loves to eat pizza but is also interested in the science, stories, cultures, and history behind it.
Each gorgeously illustrated chapter examines a different aspect of pizza, from its history and top travel destinations to dough, sauce, cheese, toppings, equipment, and more. Housed in a red stainless-steel case, Modernist Pizza contains over 1,000 traditional and avant-garde recipes to make pizza from around the globe, each carefully developed with both professional and home pizzaioli in mind.
Modernist Pizza will provide you with the tools to evolve your craft, invent, and make sublime creations. There's never been a better time to make pizza.
Specifications:
Format: Hardback
Size: 341 × 279 mm (13 1/2 × 11 in)
Pages: 1708 pp
Illustrations: 1500 illustrations
ISBN: 9781734386127
Nathan Myhrvold, founder of Modernist Cuisine, is the lead author of Modernist Cuisine: The Art and Science of Cooking, Modernist Cuisine at Home, The Photography of Modernist Cuisine, Modernist Bread, and Modernist Pizza. He routinely pushes the boundaries of cuisine as a chef, scientist, photographer, and writer. He did postdoctoral work with Stephen Hawking and while working as the CTO of Microsoft, he took a leave of absence to earn a culinary diploma from École de Cuisine La Varenne in France. Nathan retired from Microsoft in 1999 to found Intellectual Ventures and pursue several lifelong interests, including photography and cooking. Inspired by the void in literature about culinary science and the cutting-edge techniques used in the world's best restaurants, Myhrvold assembled the Modernist Cuisine team to share the art and science of cooking with others. Modernist Cuisine Gallery by Nathan Myhrvold opened in 2017 after Nathan received continued requests to buy photographs found in his books. With four locations, the gallery features large-scale, limited-edition artwork and ships worldwide.
Francisco Migoya, head chef of Modernist Cuisine, is the coauthor of Modernist Bread and Modernist Pizza. Together with Nathan Myhrvold, he directs culinary research and development of new techniques and recipes. An innovative pastry chef, Migoya's book, The Elements of Dessert (John Wiley & Sons, 2012), won a 2014 International Association of Culinary Professionals Cookbook Award. He has been recognized as a top US pastry chef and chocolatier with accolades that include the Medal of Master Artisan Pastry Chef (2013) from Gremi de Pastisseria de Barcelona. Migoya owned Hudson Chocolates in New York and worked at both The French Laundry and Bouchon Bakery as executive pastry chef. Prior to joining the Modernist Cuisine team, Migoya was a professor at The Culinary Institute of America where his areas of instruction included bread, viennoiserie, pastry, and culinary science.