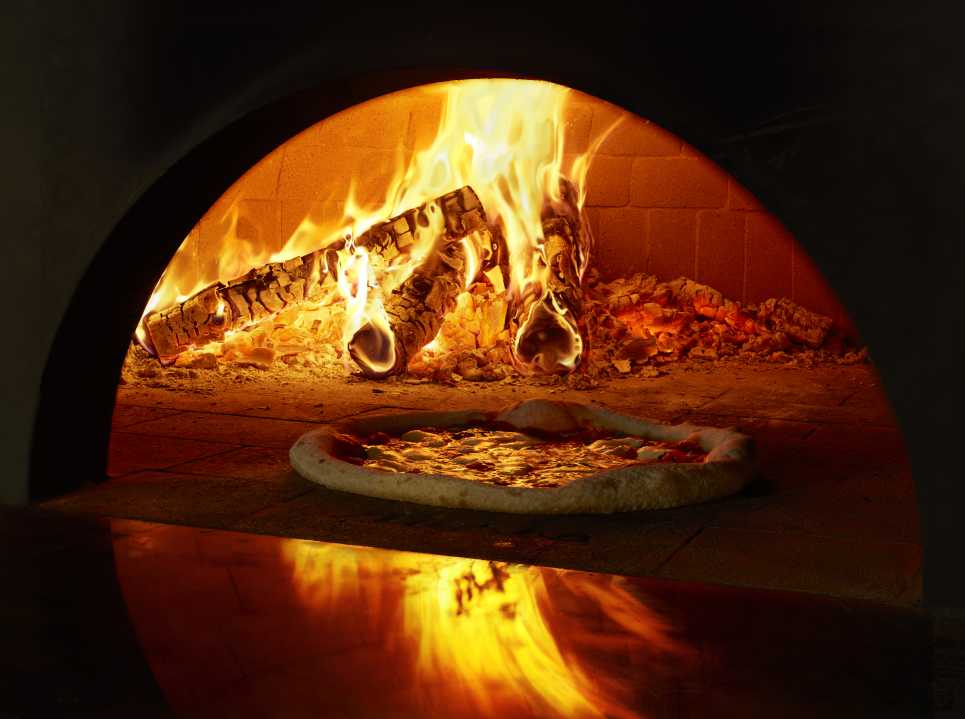 The surprising history of pizza
Modernist Pizza might apply the latest science to the pizzaiolos' role, but it also dishes up deep history too
Modernist Pizza certainly applies a little science to the task of making a great slice. In this huge, comprehensive, three-volume publication, authors Nathan Myhrvold and Francisco Migoya share innumerable practical tips and innovative techniques to create great pizzas. Myhrvold is Microsoft's former Chief Technology Officer and studied under Stephen Hawking at the University of Cambridge, and so almost all of those tips and techniques aren't simple repetitions of old hunches and dogma, but the product of numerous test-kitchen experiments. Want to know the precise effects of ageing on mozzarella? Or which parts of your oven really cook your pie? Then get this set of books.
However, the authors also took time to look into pizza history, to discover how this Neopolitan street speciality made its way around the world. In a particularly enlightening section, the book traces the earliest pizza recipes.
The first French recipe, published in 1875, instructed cooks to bake bread dough topped with oil, salted anchovies, halved tomatoes, chopped garlic, parsley and mozzarella (which the recipe described as a soft sheep's milk cheese), in a clean bread oven for 20 minutes.
The first English recipe comes in 1898, essentially repeating the French version, and describing pizza as "a sort of cake that is a favourite dish in Naples."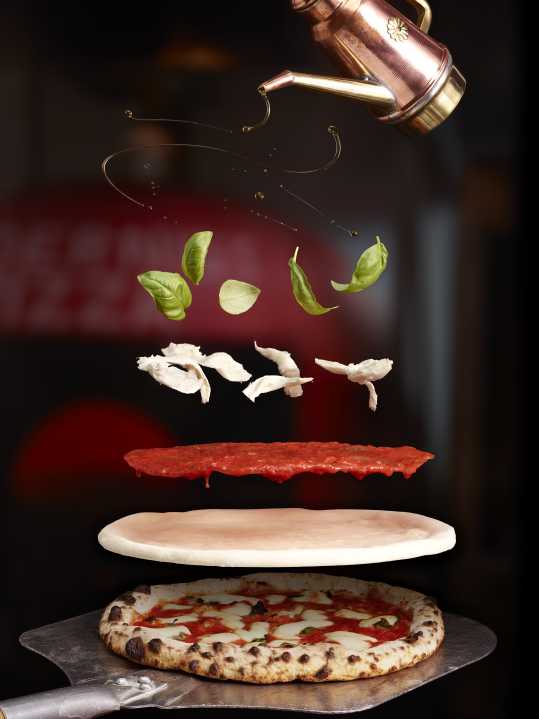 The first Italian recipe for Pizza alla Napoletana came in 1904. There were two variations: one topped with anchovies and oil; the other with Swiss Cheese and oil. In 1911, a later Italian recipe came with more conventional toppings of anchovies, mozzarella and tomatoes.
In 1927, the Saturday Evening Post published America's first pizza recipe. Its author, George Rector, included it in his Cook's Tour column, describing the pizza as "part of a typical Tuscan meal." Again, the toppings were tomatoes, anchovies, mozzarella and olive oil.
That same year, the canonical Italian Cookbook, Il Talismano della Felicità (a precursor to Phaidon's own Silver Spoon) included a pizza recipe, this time topped with tomatoes, anchovies, mozzarella, olive oil and oregano.
In 1936 the second American recipe appeared, in an English edition of the Specialita Culinarie Italiane cookbook. It called for raised dough, tomatoes, olive oil, Parmesan cheese and 'scamozza' (perhaps a misspelling of scamorza, the southern Italian cow cheese.)
Gourmet magazine published its pizza recipe in 1945, suggesting cooks line pie palates with pastry or biscuit dough, and fill these with a picture of chopped tomatoes, salami, green olives, grated onions, garlic, parsley, Swiss or Italian cheese, and Cayenne pepper.
In 1947, the New York Times got things a little nearer the mark, with its recipe, which features Parmesan cheese, mozzarella, tomato, chopped anchovies and oregano among the toppings.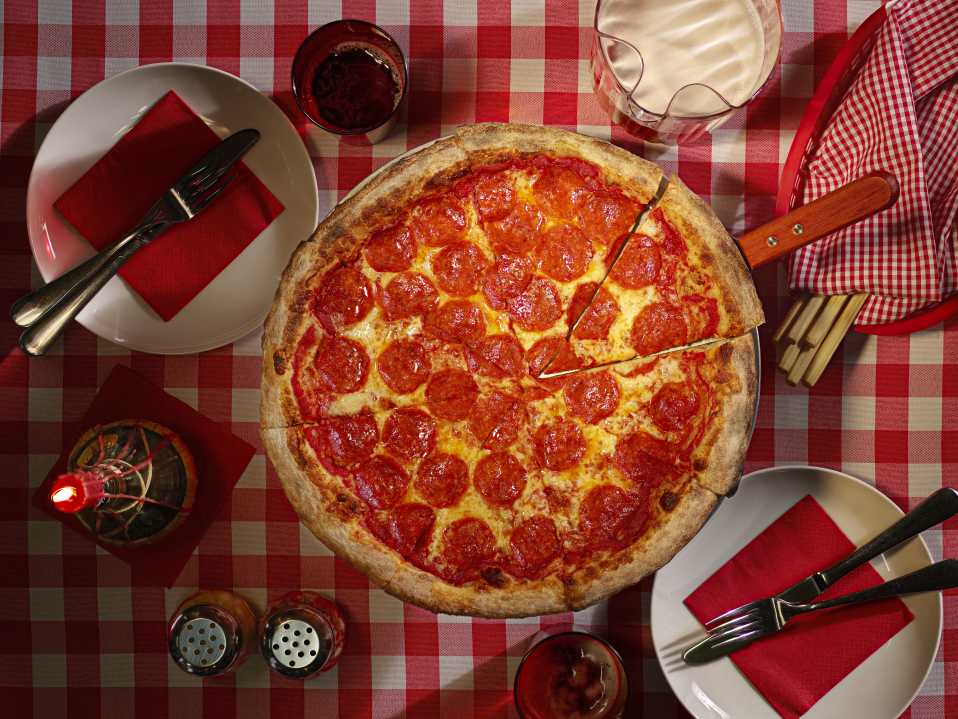 Pizzas took a turn for the worse in 1954, in the American Westinghouse Cookbook. Its pizza recipe used "hot roll mix" for the crust, condensed cream of tomato soup for the sauce, and cheddar, oregano and crushed red pepper as toppings.
1961, and the Italian cookbook Il Carnacina added some decorum, and a bit of variety, with a marinara recipe (featuring anchovies), as well a simple, Margarita-style offering.
American cookbook author Carol Field reproduced a Roman pizzaiolo's recipe for her book, The Italian Baker. This included variations for pizza bianca and pizza rossa, among others.
Over a century on from the first recipe's appearance, in 1997, the Associazione Verace Pizza Napoletana (AVPN) published their recipes to maintain and protect the standards of "true" Neapolitan pizza, in the AVPN handbook.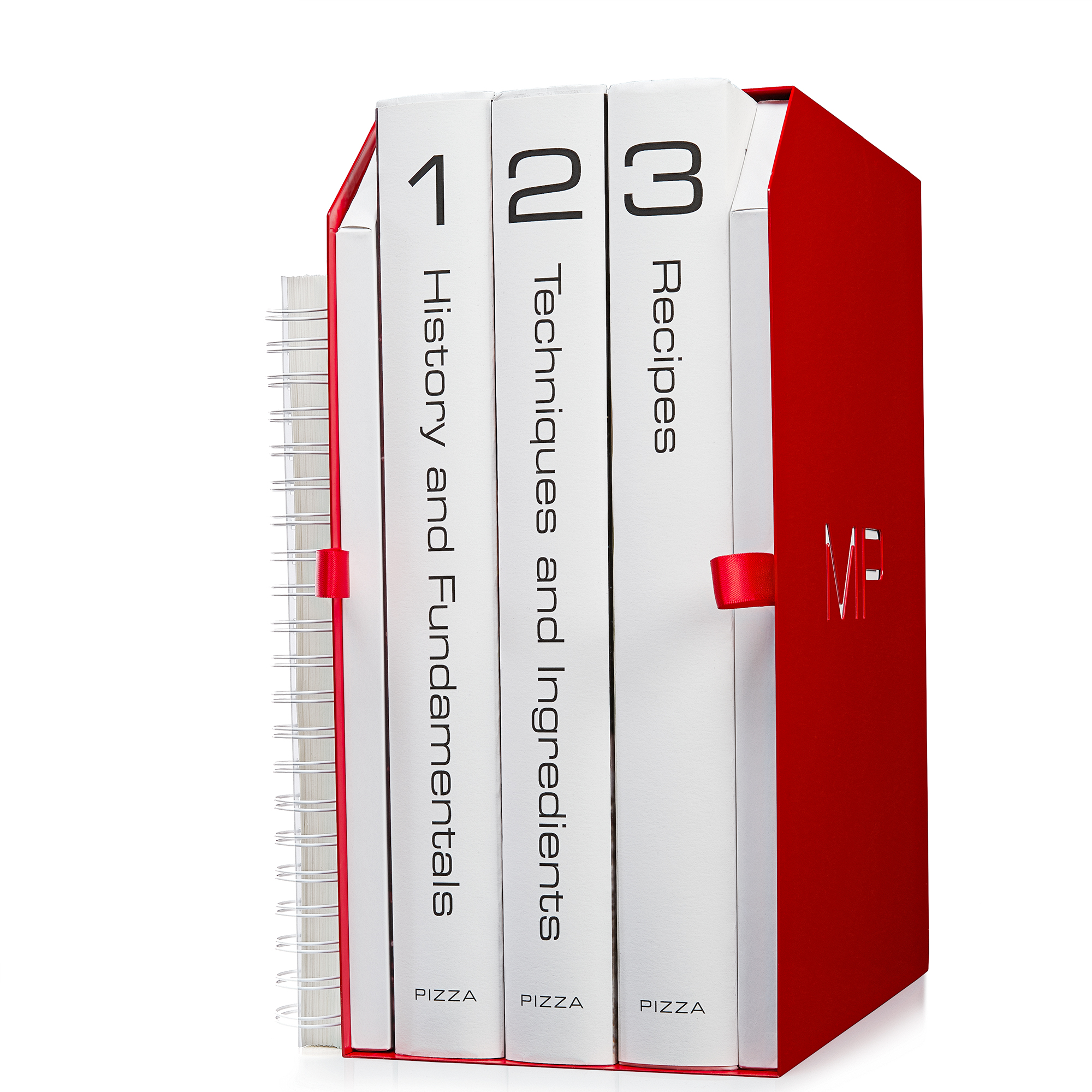 So, is that the end of pizza history? Not if Modernist Pizza has anything to do with it. For more on pizza's past as well as many tips on how to make it best in the future, order a copy of Modernist Pizza here.