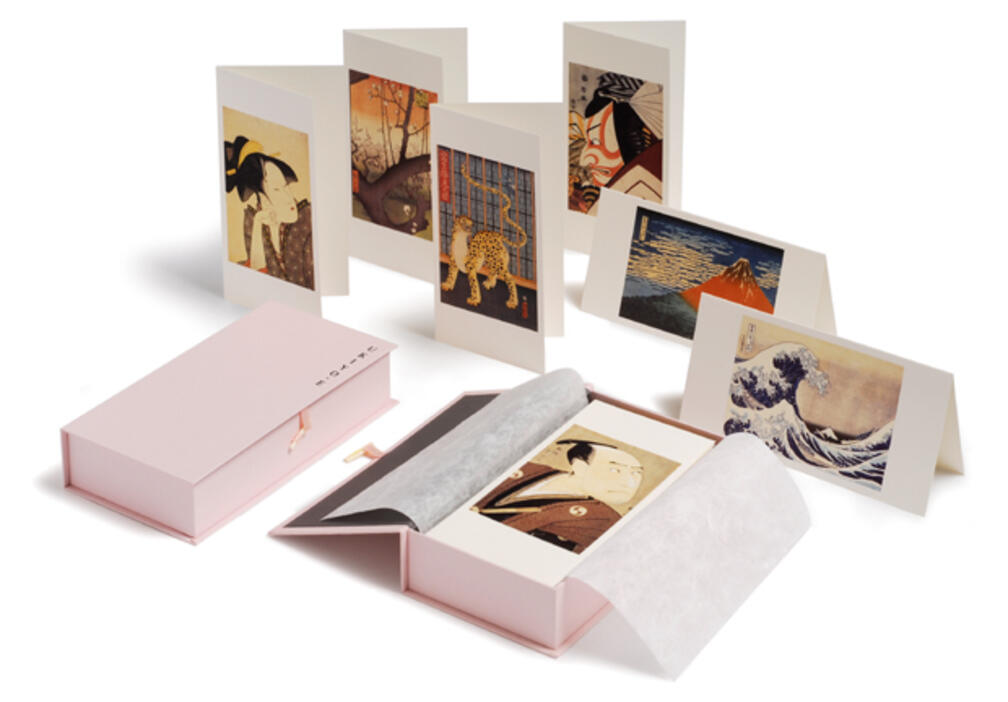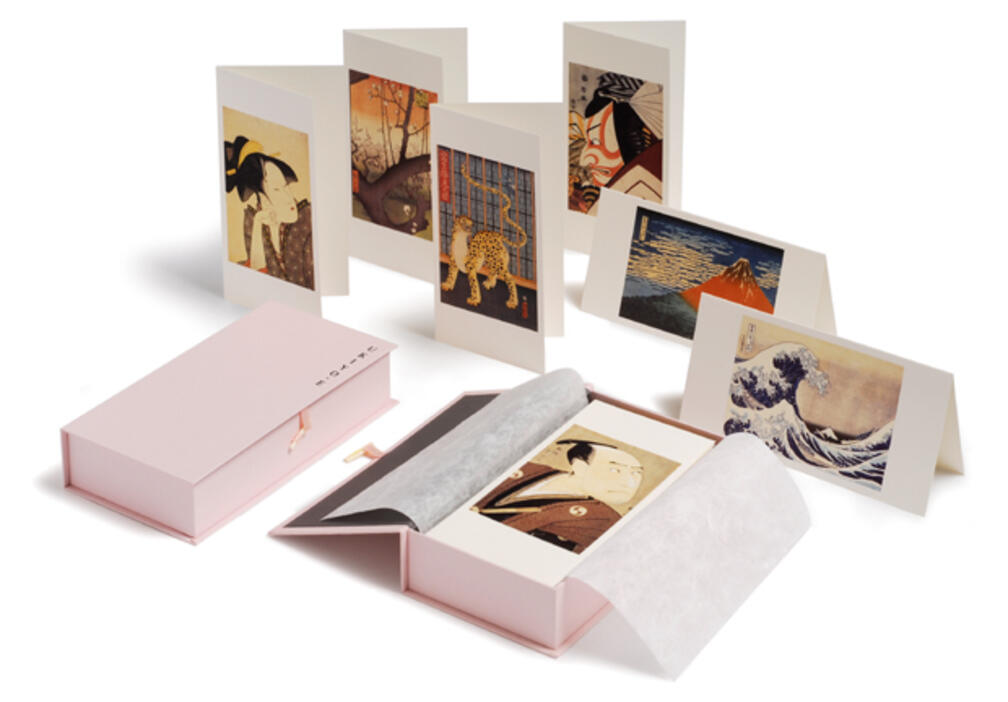 Ukiyo-e Greetings Cards

The art of ukiyo-e (the floating world) originated in the city of Edo (1603–1867, now Tokyo), when the political and military power of Japan was in the hands of the shoguns and the country had very little contact with the West. These beautiful greetings cards feature a selection of prints, paintings and woodcuts that will appeal to a large range of art lovers as well as those with an interest in the history of Japan and the Far East.

Produced to accompany the publication of Ukiyo-e by Gian Carlo Calza, the packs include some iconic images and introduce some lesser-known works by such masters as Katsushika Hokusai (1760–1849), Kitagawa Utamaro (1754–1806) and Utagawa Hiroshige (1797–1858).
Specifications:
Format: Card Box
Size: 225 × 125 mm (8 7/8 × 4 7/8 in)
Pages: 25 pp
Illustrations: 25 illustrations
ISBN: 9780714845524