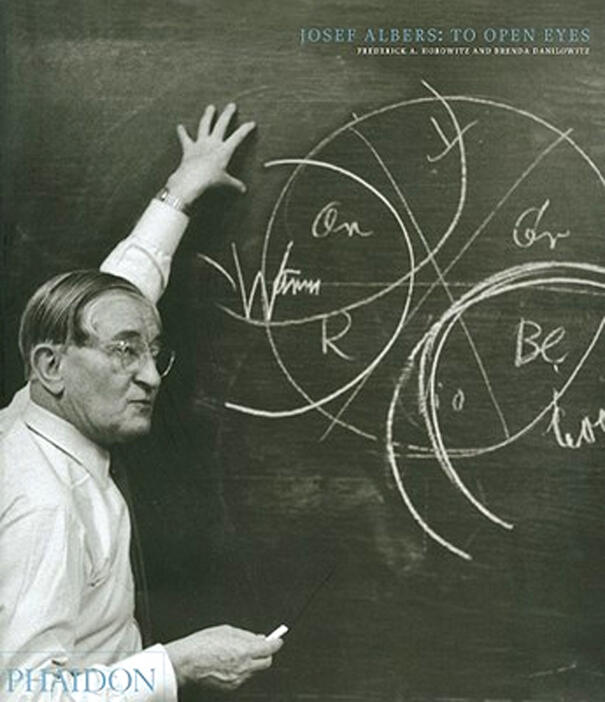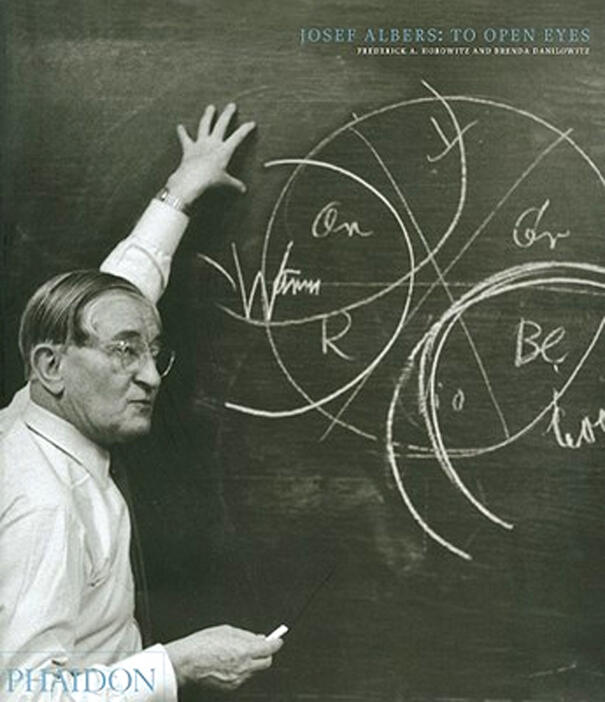 Josef Albers: To Open Eyes - The Bauhaus, Black Mountain College, and Yale
This volume provides a fascinating study of the revolutionary painter and teacher, Josef Albers (1888-1976). Albers began his teaching career in 1923, when Walter Gropius invited him to join the faculty of the Bauhaus in Germany, where he quickly replaced the school's standard course curriculum with his own innovative methods. After moving to the United States, he taught at Black Mountain College in North Carolina and then at Yale University in New Haven, Connecticut until he retired in 1954. Overall, Albers's passionate commitment to teaching was matched only by his devotion to his own artistic development. While he is widely perceived as a strong-minded theoretician, he was, in fact, as this volume reveals, against rigid dogma and he encouraged his students to develop lively and original solutions to his many and varied design exercises. On their first day in his classroom, Albers's students were informed that his goal was to educate their eyes and that he was going to teach them how to think and to see, an agenda belied by the somewhat prosaic course names "Basic Drawing" and "Basic Design." Overall, as a thinker, writer (Albers's important volume
The Interaction of Color
was published in 1963 by Yale) and educator he has directly and indirectly influenced generations of established artists, including Robert Mangold, Robert Rauschenberg, and Donald Judd, among many others. This book provides not only a compelling study of a key figure of 20th century art, but also ponders what constitutes art and how it is made.
Specifications:
Format: Paperback
Size: 290 × 250 mm (11 3/8 × 9 7/8 in)
Pages: 288 pp
Illustrations: 350 illustrations
ISBN: 9780714849652
Brenda Danilowitz is the chief curator of the Josef and Anni Albers Foundation and has written extensively on Josef Albers for a variety of publications.
 
Frederick A. Horowitz, a former student of Josef Albers at Yale in the 1950s, taught art at Washtenaw Community College and the University of Michigan School of Art & Design, in Ann Arbor, Michigan. He is the author of an art appreciation text, More Than You See/A Guide to Art.
"Oversized, sumptuously illustrated, and reasonably priced... Danilowitz offers a rich history of Alber's life and career... She teases out the various threads that tie Alber's teaching to the history of progressive education... Horowitz recounts Alber's classroom practice in fascinating documentary detail."—Modern Painters
"To Open Eyes does a superb job of detailing Albers' impact not just as a colourist but also as an educator... Sprightly and ably written [...], beautifully illustrated and gorgeously printed and designed. Go. Buy. Enjoy."—The Art Book
"This is a wonderful book for high school libraries, community art centers, and colleges and universities."—Arts and Activities
"Horowitz and Danilowitz (Josef and Anni Albers Foundation) succeed in presenting a solid overview of Albers' instructional approach with background research that included interviews with more than 180 of his former students and associates. The volume is richly illustrated with art reproductions, photographs, and instructional exercises."—CHOICE
"This is the most comprehensive book yet written on Albers, and it is richly illustrated with his own work, that of his students, and archival photography from as long ago as 1899."—Interior Design
"Horowitz, a former student of Albers, and Danilowitz, chief curator of the Josef and Anni Albers Foundation, are the first to examine Albers's teaching methods."—Library Journal
"This book couldn't have appeared at a better time. It's also a fascinating intellectual journey in itself."—The Wall Street Journal