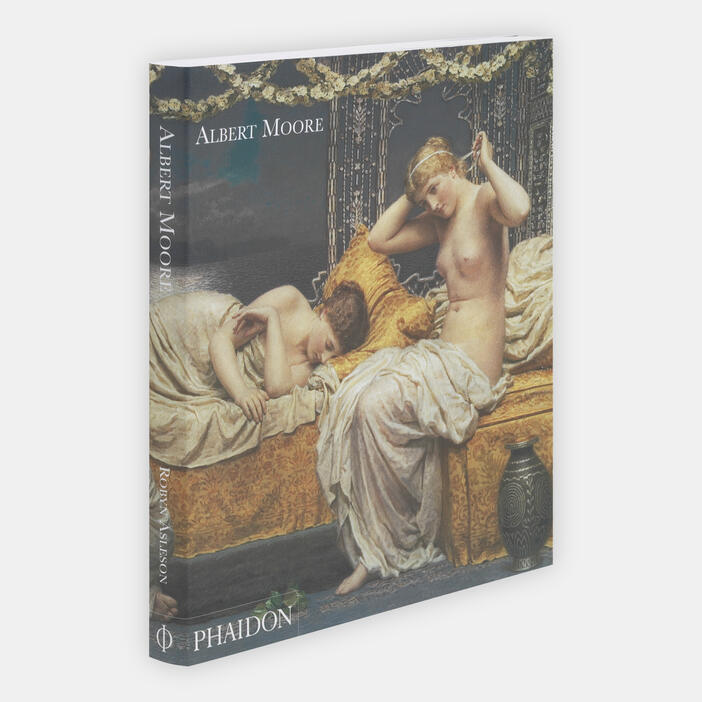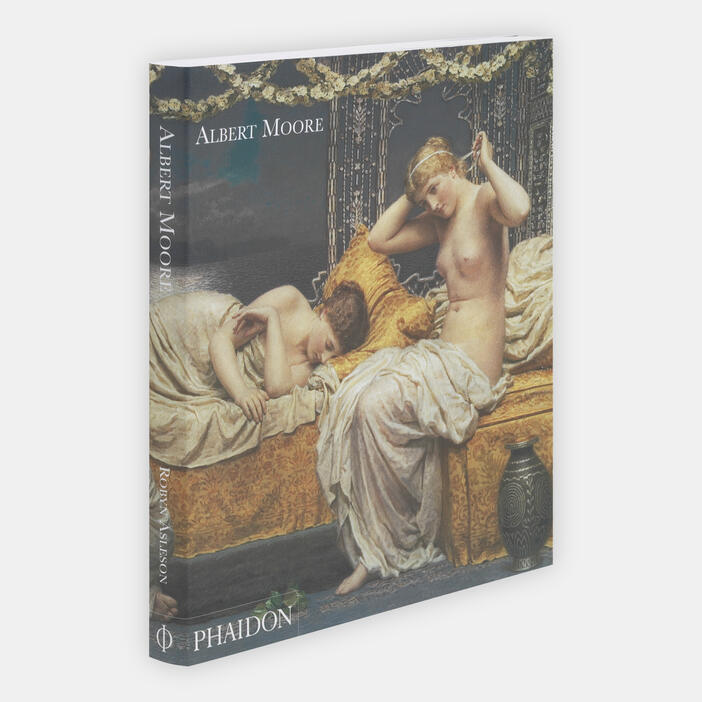 Albert Moore
Price AUD$39.95 Price CAD$49.95 Price £22.95 Price T35.00 Price USD$35.00
Albert Moore (1841-93) was one of the most remarkable artists of the nineteenth century. In a single-minded quest for ideal beauty, he created many of the celebrated icons of the Victorian era, yet the progressive ideas that underpinned his life and art have previously remained cloaked in shadow.
Robyn Asleson's monograph - the first to be published on the artist for over 100 years - seeks to restore the artist to his rightful place in art history, while also shedding fresh light on his mysterious personality and lifestyle. Asleson presents new evidence to debunk the myth of his hermetic existence, re-examines his notorious exclusion from Royal Academy membership, and documents his close relationship with James MacNeill Whistler - demonstrating that Moore's influence on his older and more famous friend was far greater than has hitherto been assumed.
Moore emerges as the most radical exponent of English Aestheticism and a passionate and audacious crusader for abstract beauty who anticipated, to an incredible degree, the aesthetic concerns of twentieth-century Modernism.
Specifications:
Format: Paperback
Size: 290 × 250 mm (11 3/8 × 9 7/8 in)
Pages: 240 pp
Illustrations: 196 illustrations
ISBN: 9780714843926
Robyn Asleson is a former research associate of the National Gallery of Art in Washington, DC, and of the Huntingdon Library, Art Collections and Botanical Gardens in California. Her publications include British Paintings at the Huntingdon (2001) and Notorious Muse: The Actress in British Art (2003). Her doctoral thesis on Victorian classical painting won Yale University's Frances Blanshard Prize.
"Beautifully produced."—Christie's Book Catalogue
"Asleson's book gives Moore his rightful place as an artist whose artistic goals in formal terms were far ahead of his time ... Asleson has uncovered great deal of interesting early biographical material and in the first chapter she has skilfully interwoven the artistic careers of several of Moore's talented brothers ... Writing in a clear unfussy style, the author has used a formidable amount of interesting new research to endorse her arguments. Copiously illustrated and very well produced, the book should appeal to scholars of Victorian art and others who can appreciate Moore's fascinating work and relentless pursuit of aesthetic perfection."—Lee MacCormik Edwards, The Art Book
"...It was Albert Moore who, more than any other artist of his generation created 'art for art's sake'... a lucidly written and handsomely illustrated book ... by setting his career within a vivid portrayal of the Victorian art world, she adds depth to a life too often seen in single dimension. Yet this wealth of contextual information never obscures the real issue of Moore's art - the realisation of a world of serene beauty - in which, as Asleson observes, 'words are unnecessary.' "—Debra Mancoff, Art Quarterly
"Debunks the myth of his hermit-like existence, documents his close relationship with Whistler, and Phaidon has done its usual exemplary job of reproducing his work."—Hampstead and Highgate Express
"In this handsome volume, which would have given Moore himself much pleasure, both for its admirable design and the fidelity of its colour reproductions, Dr Robyn Asleson assembles virtually everything that is known about this reclusive, elusive figure, who seems to have left very little documentation."—Paul Johnson, Apollo
"This book demonstrates that there is more to Moore than has previously been allowed."—Charlotte Gere, The Art Newspaper