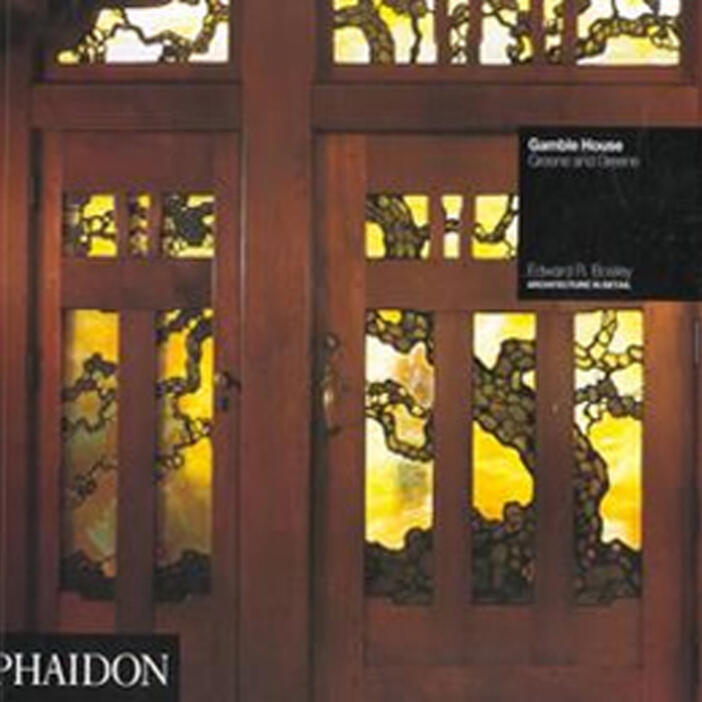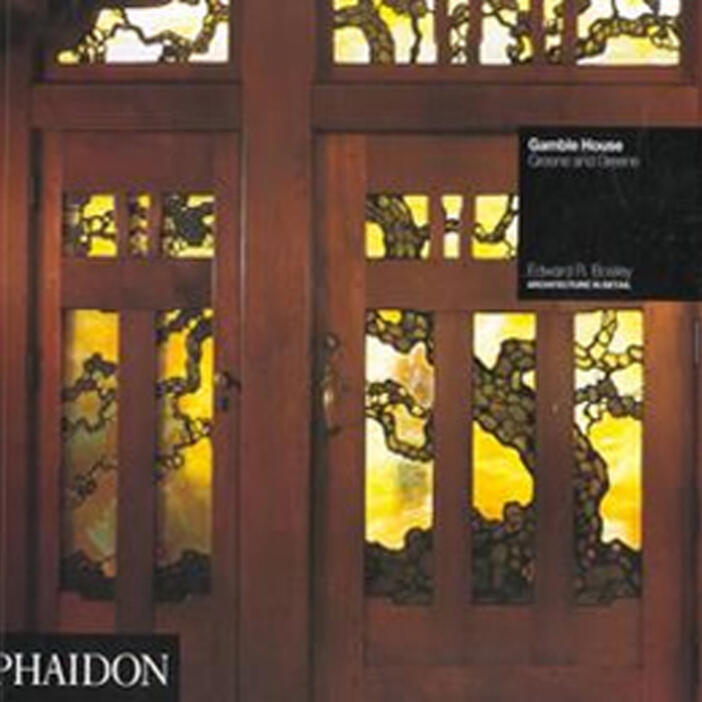 Gamble House: Greene & Greene
The Gamble House was the masterpiece of Greene and Greene's new regional style. Built for a wealthy heir of the soap firm Procter and Gamble, the house represents the full ennoblement of the California bungalow image, yet the building is still striking for its intimacy, intricacy and scale. Stunning photography by Tim Street-Porter reveals this house as a genuine and enduring masterpiece.
Launched in 1991, the Architecture in Detail series attracted immediate acclaim and now comprises more than 60 titles. These books are highly collectable documents, each focusing in depth on a celebrated building. The series covers all sides of the vast spectrum of architecture from the past, present and future; the individual buildings are selected for their exceptional character, innovative design or technical virtuosity.
Each volume contains a definitive text by a respected author; a sequence of colour and black-and-white photographs; a series of technical drawings; and a set of essential working details. These titles are vital to every architectural library, appealing to the professional and student alike, or indeed anyone with an appreciation of buildings.
Specifications:
Format: Paperback
Size: 250 × 250 mm (9 7/8 × 9 7/8 in)
Pages: 60 pp
Illustrations: 104 illustrations
ISBN: 9780714842189
Edward R Bosley is Director of the Gamble House. He holds a degree in the History of Art from the University of California at Berkeley, where he studied the work of the Greene brothers first-hand, living for several years in one of their classic, high-period commissions, the W R Thorsen House (1909), a former private residence which now houses students. He is also the author of the definitive monograph Greene and Greene, also published by Phaidon.
"Phaidon's Architecture in Detail series is an exemplary publishing effort, each attractive square-format volume offering thorough sets of drawings, fine photography and brief but intelligent texts."—Interior Design
"This series from Phaidon is proving to be a visually indulgent, useful addition to the field of architectural publishing."—The Art Book
"As always, Phaidon's Architecture in Detail series is a treat with lavish new colour pictures and excellent plans."—RIBA Journal
"The Architecture in Detail series is without question one of the most beautifully illustrated and well-documented collections of monographs on individual buildings produced anywhere in the world. These beautifully produced books combine historical and contemporary photographs, drawings and texts by sensitive critics."—AIA Jury