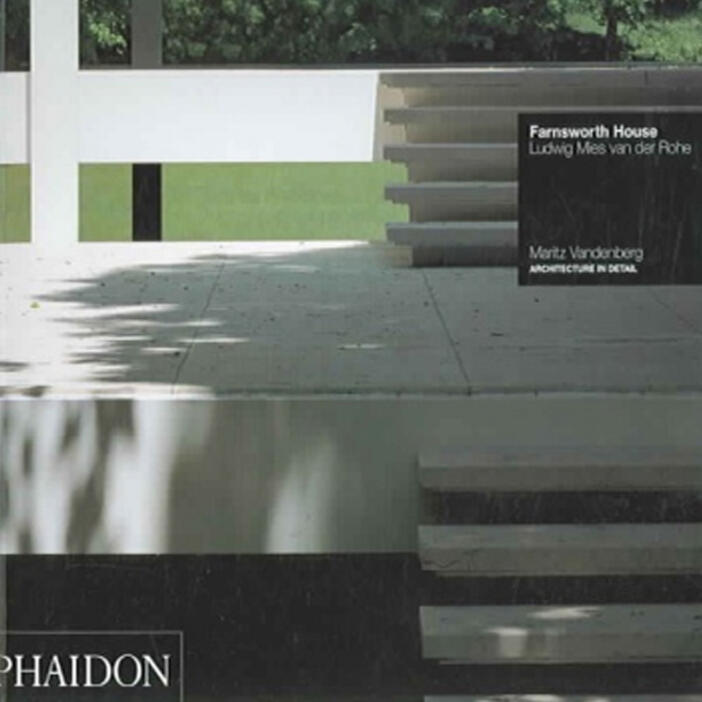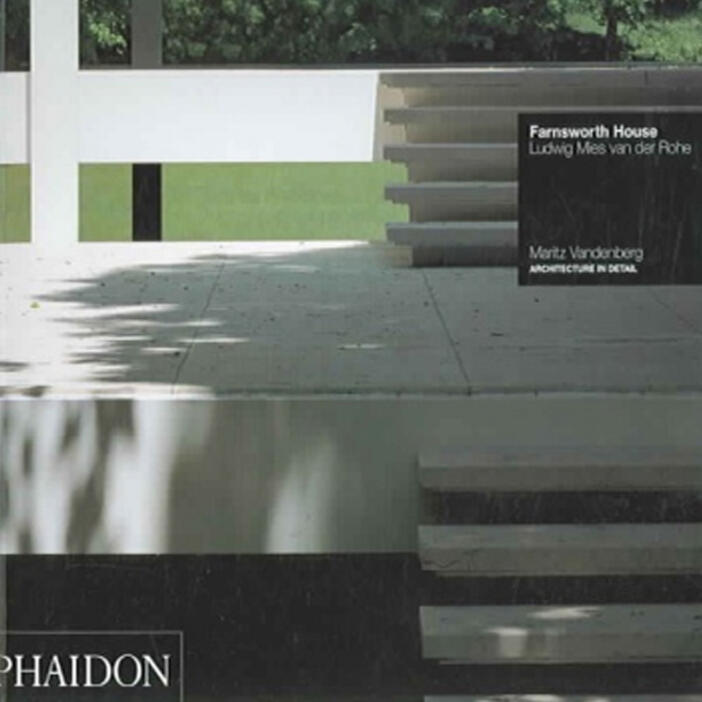 Farnsworth House: Ludwig Mies van der Rohe
Launched in 1991, award-winning Architecture in Detail books focus on individual seminal buildings, celebrating their exceptional character, innovative design or technical virtuosity. Each volume contains a text by a respected author, a sequence of colour and black-and-white photographs, and a set of technical drawings and working details. The Farnsworth House is a seminal Modernist glass-and-steel house by Mies van der Rohe, one of the greatest twentieth-century architects.

Specifications:
Format: Paperback
Size: 250 × 250 mm (9 7/8 × 9 7/8 in)
Pages: 60 pp
Illustrations: 94 illustrations
ISBN: 9780714845586
Maritz Vandenberg was the founding publisher of Architecture and Technology Press and has worked as Technical Editor on the Architects' Journal and as Editorial Director of Architectural Press Books. Amongst other publications, he is Co-Author of the Phaidon title Twentieth-Century Museums I, New National Gallery, and has written three seminal design primers for architectural students and practitioners - Soft Canopies, Glass Canopies and Cable Nets.
"Vandenberg's text, complemented by excellent photographs and drawings, provides the best concise account of the house yet published."—Architects' Journal, UK
"A complete a coverage as any Mies fan would want."—Architecture Today, UK
"Not a glam coffee-table book but instead scholarship in brief… Both a social history and a design primer on Mies... An architect's architecture book."—Bay Brown, Architecture US
"Phaidon's Architecture in Detail series is an exemplary publishing effort, each attractive square-format volume offering thorough sets of drawings, fine photography and brief but intelligent texts."—Interior Design
"This series from Phaidon is proving to be a visually indulgent, useful addition to the field of architectural publishing."—The Art Book
"As always, Phaidon's Architecture in Detail series is a treat with lavish new colour pictures and excellent plans."—RIBA Journal
"The Architecture in Detail series is without question one of the most beautifully illustrated and well-documented collections of monographs on individual buildings produced anywhere in the world. These beautifully produced books combine historical and contemporary photographs, drawings and texts by sensitive critics."—AIA Jury