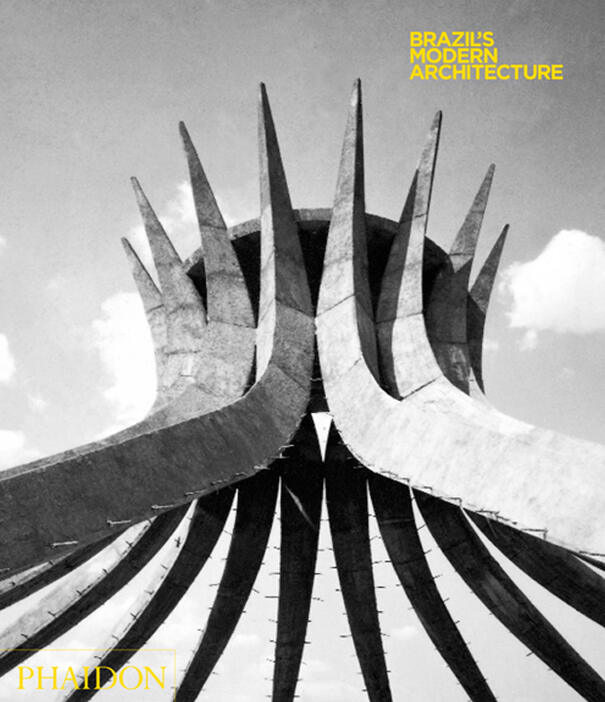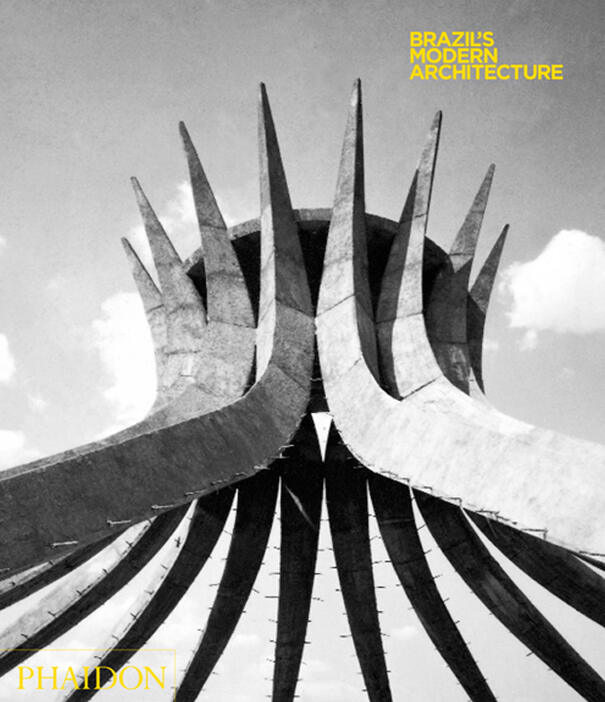 Brazil's Modern Architecture
Now available in paperback, this book is the most comprehensive survey and analysis of Brazilian modern architecture to date, written by a young generation of Brazilian architects and historians for an international audience. Examining the works from the 'inside', and with different critical perspectives, they offer new and compelling readings of the country's architecture. Discussing the works of Oscar Niemeyer and Lucio Costa, as well as those by less known but equally respected architects such as Affonso Eduardo Reidy, Vilanova Artigas and Jorge Machado Moreira, they show how modernist ideals were incorporated into a country with a legacy of contrasts and contradictions.
Specifications:
Format: Paperback
Size: 290 × 250 mm (11 3/8 × 9 7/8 in)
Pages: 240 pp
Illustrations: 330 illustrations
ISBN: 9780714848457
Elisabetta Andreoli is an expert on modern and contemporary architecture in Brazil.
Adrian Forty is an architectural historian and Professor at the Bartlett School of Architecture, University of London. He is the author of Objects of Desire (1986), Words and Buildings (2000), and is currently writing a study of concrete and architecture.
Guilherme Wisnik is a practising architect and an associate at Metro Arquitetos Associados based in São Paulo. He has published articles in specialist journals and is the author of a monograph on Lucio Costa.
Roberto Conduru teaches History of Art at the Universidade do Estado do Rio de Janeiro and at the Pontificia Universidade Catolica do Rio do Janeiro. Having gained a doctorate in History, he now specializes in the art and architecture of Brazil. He is the author of monographs on Vital Brazil and Willys de Castro and of several essays in specialized journals.
Luiz Recaman has been a practising architect since 1983. He teaches Aesthetics at the Escola de Engenheria, Universidade de São Paulo and has published articles in various journals.
João Masão Kamita teaches post-graduate History of Art and Architecture in Brazil, Pontificia Universidade do Rio de Janeiro. The author of a book on Vilanova Artigas, he has published various essays in academic journals.
Pedro Arantes has carried out extensive post-graduate research on the policies of the World Bank for Latin American cities and is the author of a book on the influential 1960s practice Arquitetura Nova. He currently works for Usina, a technical consultancy in construction, providing support to the Landless Movement in Brazil.
"The creative richness of Brazilian architecture, and the very high critical level of some of the writing in this book [...] suggest that far from worrying about Brazil being provincial, as the authors fear, it is we in Europe how need to learn from their experience... The book is filled with the most beautiful, adventurous modern architecture one has seen anywhere... By combining immense beauty with deep tragedy, perhaps this book exactly captures the spirit of Brazilian architecture, as in the samba by Cazuza, its beauty making everything "por um segundo mais feliz" (a little happier, for just a moment)."—Thomas Muirhead, Building Design
"Tells the story… of what made the country's populace open to Le Corbusier's radicalism and Niemayer's modernism while living in shanty towns that would disgrace Calcutta."—Arena
"Beautifully illustrated."—RIBA (Royal Institute of British Architects
"Exemplary... The text is serious yet clear, and enhanced by stunning photographs... Best of all, there is a list of buildings to visit, and contacts for those open only by appointment. Plan your trip now."—Architect's Journal
"Serves up a selection of the most heroic and expressionist modern architecture."—Wallpaper*
"Having spent a recent trip to Brazil constantly in this book's company, I'm now inordinately attached to it. At each stop, it was reverently taken out of the suitcase, placed on the desk, consulted, then packed up and hauled on to the next stop…Overall, I could not have asked for a more useful or enlightened guide than Brazil's Modern Architecture... Well-written... Meticulously produced... Beautiful visual material."—Contemporary
"The introduction provides an excellent overview of Brazilian Modernism and its context... An elegantly produced, generously illustrated and highly readable book... It is rare to find a book of this kind covering so well a wide range of issues."—The Architectural Review