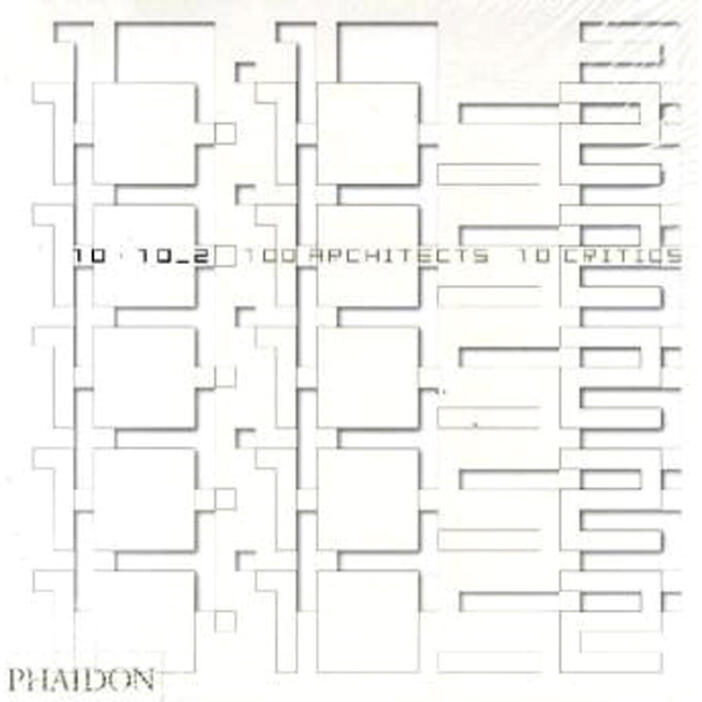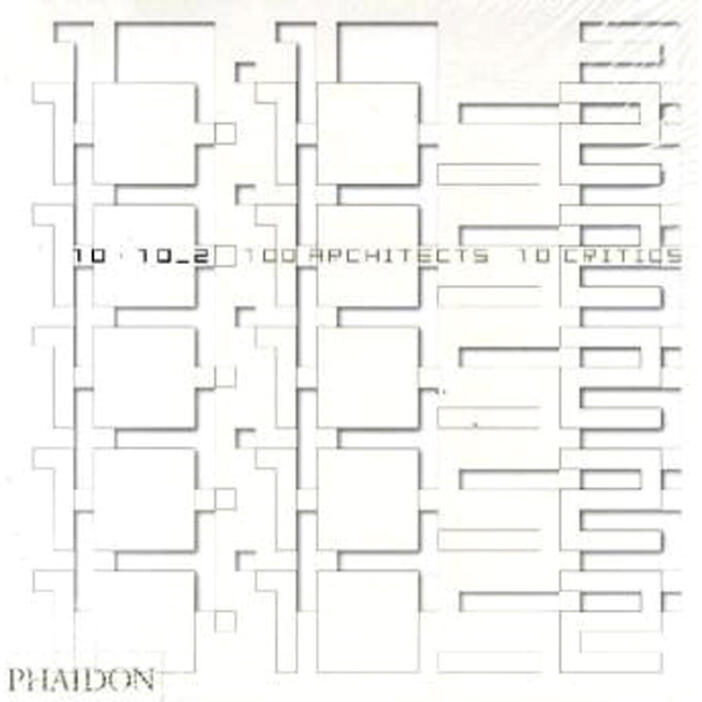 10x10_2: 10 Critics, 100 Architects
Like its successfu1 predecessor
10x10
(published in 2000),
10x10_2
is a comprehensive overview of new architecture today. This generously illustrated volume presents 100 of the world's most exceptional emerging architects, selected by 10 internationally prominent critics, architects, and curators. Arranged alphabetically by architect, the book features more than 1,500 illustrations and approximately 250 buildings and projects of the past five years, including recently built work as well as competition entries, theoretical projects, and works under construction. The result is an up-to-the-minute collection representing the best of both global and regional architecture tendencies around the world. Each critic has contributed an essay written exclusively for this publication and has selected 10 cultural references from varying genres and media to illustrate the context in which architects operate today. The book includes biographies of all architects and critics
Specifications:
Format: Paperback
Size: 297 × 297 mm (11 3/4 × 11 3/4 in)
Pages: 468 pp
Illustrations: 1500 illustrations
ISBN: 9780714848648
10 critics
Miquel Adrià is a practicing architect based in Mexico City and Editor-in-Chief of the international architecture magazine Arquine.
Alberto Campo Baeza is an acclaimed Spanish architect who has built widely for both the public and private sectors. His work has been published and exhibited internationally. Campo Baeza is a prominent lecturer on both sides of the Atlantic, as well as Chair of Design at Madrid's ETSAM University since 1986.
Kurt Forster was director of the 2004 Venice Biennale's 9th International Architecture Exhibition. Until 2003 he was Director of the Canadian Centre for Architecture in Montreal and, from 1984 to 1993, was the founding Director of the Getty Center in Los Angeles.
Zaha Hadid is an Iraqi-born, London-based architect who this year was awarded the Pritzker Prize, architecture's highest distinction. Best known for her seminal built works - the Vitra Fire Station, the Bergisel Ski Jump, the Strasbourg Tram Station, and the Rosenthal Center for Contemporary Art - her central concerns involve a simultaneous engagement in practice, teaching and research. Before establishing her own practice, Hadid was a partner of Rem Koolhaas's OMA.
Davina Jackson is the former Editor of Architecture Australia (1992-2000), and the principal author of Australian Architecture Now (2000). Jackson is a lecturer, commentator, and exhibition curator, as well as an urban development consultant to government entities.
Jong-Kyu Kim is the founder of the Seoul-based Metropolitan Architecture Research Unit (MARU), and an Associate Professor of Architecture at the Korean National University of Arts.
Frédéric Migayrou is Chief Curator of Architecture and Design at the Centre Georges Pompidou in Paris, where he recently organized the acclaimed exhibit 'Non-standard Architectures'. Migayrou was an advisor to the French Ministry of Culture from 1992 to 2000, and Curator of the French Pavilion at the Venice Biennale of Architecture in 1996.
Toshiko Mori is a practising architect and Chair of the Department of Architecture at Harvard University's Graduate School of Design. She has lectured widely throughout North America and has served on numerous international juries. Mori is principal of Toshiko Mori Architects in New York.
Deyan Sudjic is an architecture critic based in London. He was the founding Editor of Blueprint magazine and, in 2003, the editor of Domus, the prestigious architectural magazine published in Italy. Sudjic is currently architecture critic for the Observer and has written several books, including John Pawson: Works, published by Phaidon in 2000.
Erwin Viray is the Co-editor of the Tokyo-based architectural journal A+U, and a professor in the National University of Singapore's Department of Architecture.
'Phaidon continue their domination of architectural publishing with another mammoth undertaking ... you can be sure that the names cited here have a bright future ahead of them.' (Wallpaper*)

'No one does the architecture book better than Phaidon.' (Arena)

'10x10 offered an opinionated survey of contemporary architecture. Not just an encyclopaedic list of current practice, it made arguments for global architecture: the making of structures out of local materials and knowledge but as part of an international economy and culture. The second edition promises more of the same, with a stronger emphasis on technology and expressive forms. 10x10 gets turbo-boosted.' (Aaron Betsky)
 
'If you like modern architecture, you are sure to like this weighty tome. I urge you to buy it. … 10 x 10_2 does exactly what it says on the tin. … a prodigious book, both in scale and ambition. … a fantastically [..] inspiring mix. … a terrifically engaging book with spectacular photographs.' (Matt Gibberd, World of Interiors) 

'Sharp and snappy text … a refreshing mix … a real feast of images and ideas and a great way to keep abreast of current architectural trends.' (Grand Design)

 'If an architecture magazine and an encyclopedia were to have offspring, they beget something like [10 x 10_2]. … Stunning in breadth but evanescent in mood.' (V&A (Victoria & Albert Museum magazine))

'What the publishers have […] demonstrated is that lively and professional presentation of contemporary architecture can be appealing to a broad audience as are other, more easily digested branches of design.' (Architectural Review)
 
'Fascinating insights into the landscape of contemporary architecture.' (Blueprint)

'Everything in this book is cutting edge, from the imaging  and the graphics to the production techniques and the cover design. For all architecture libraries.' (Library Journal)

'A superabundance of high-style design: between the book's sumptuous, tactile covers are approximately 1,500 images of about 250 projects located in 28 countries on 5 continents.' (i-D Magazine)