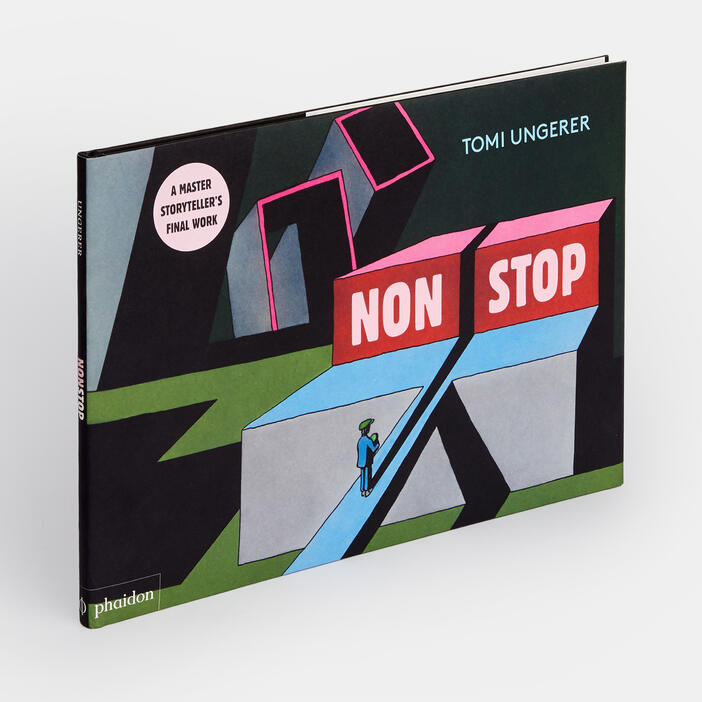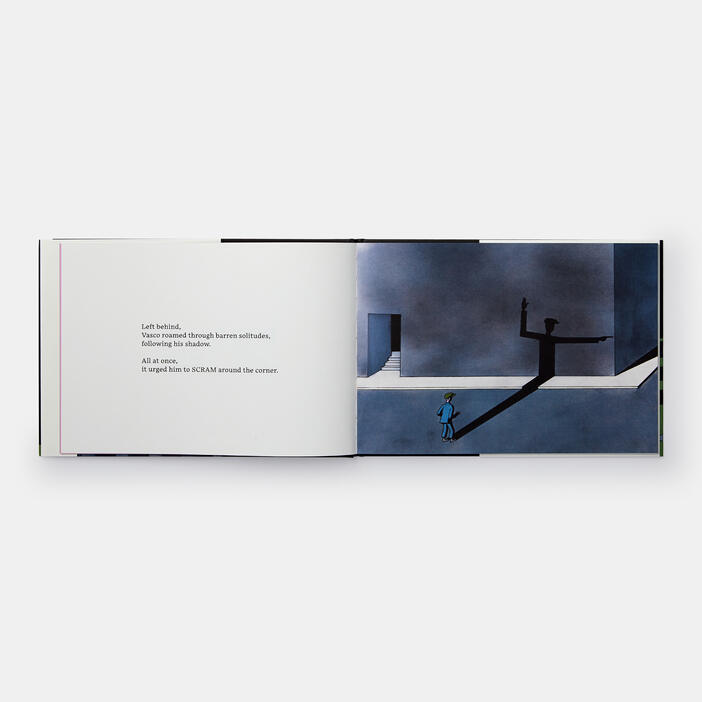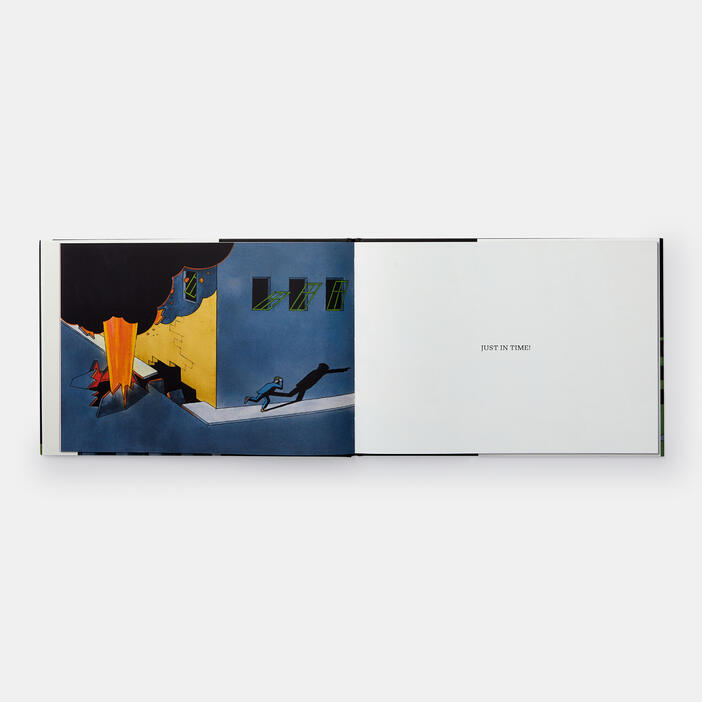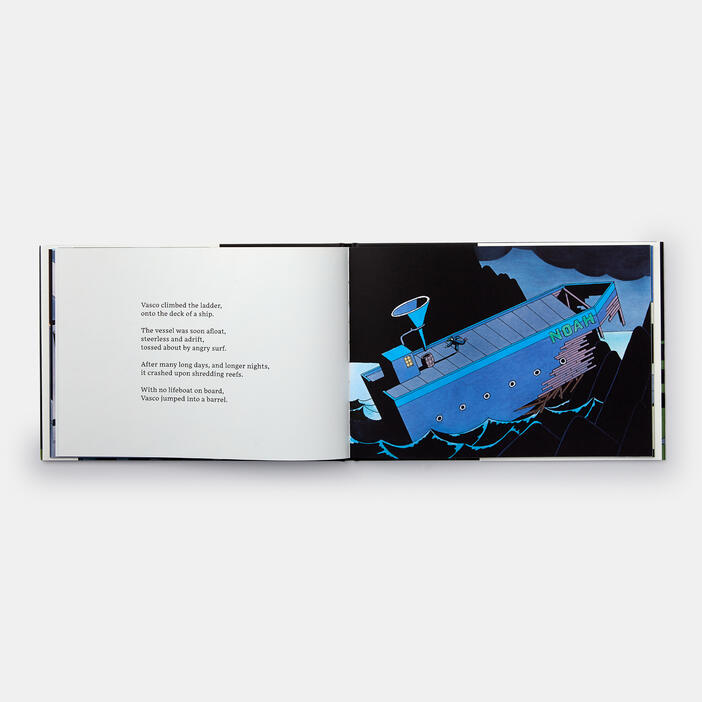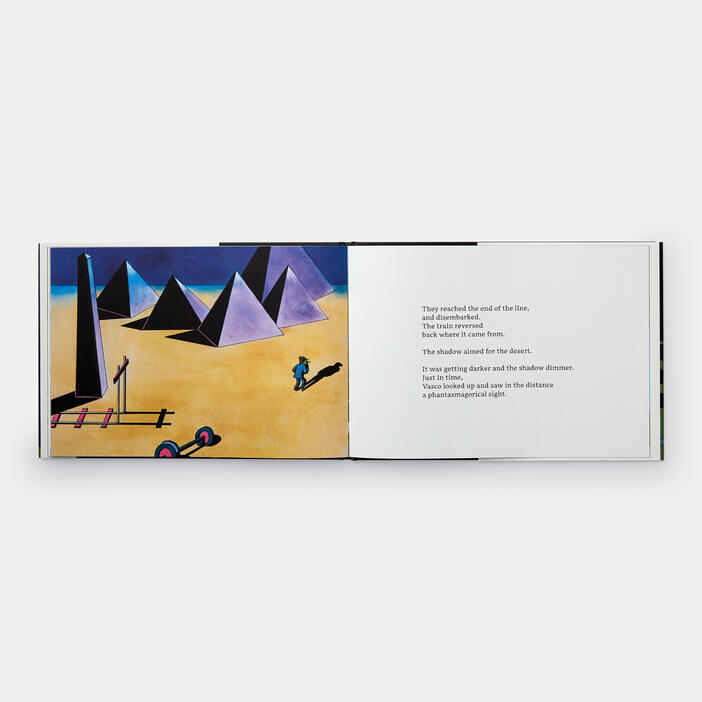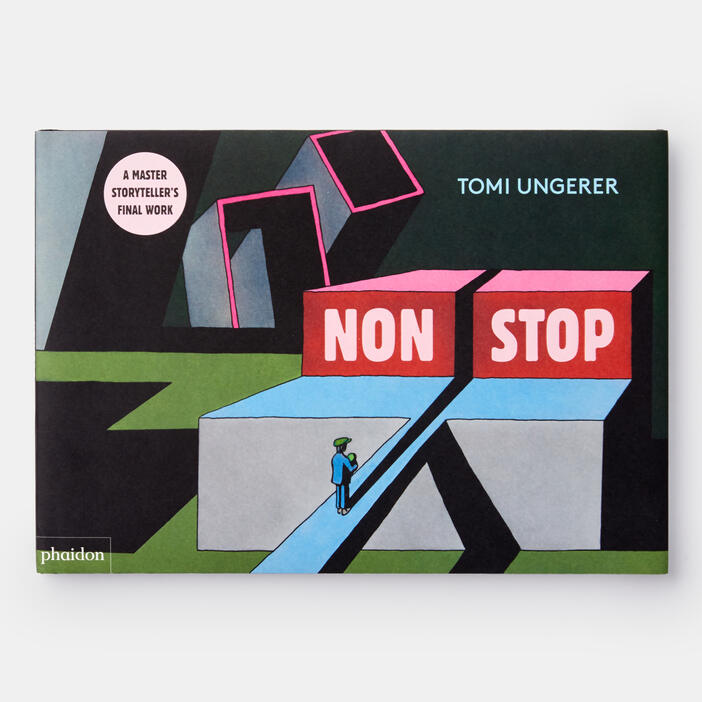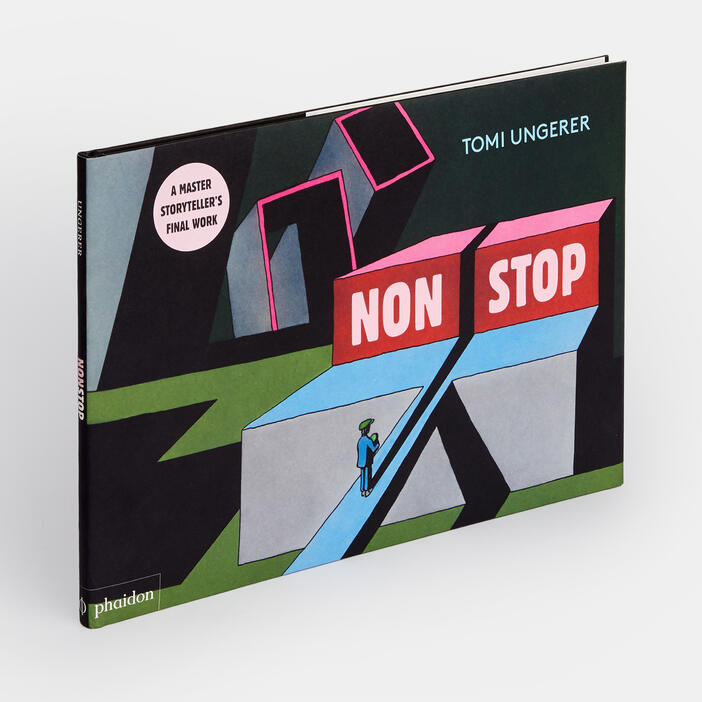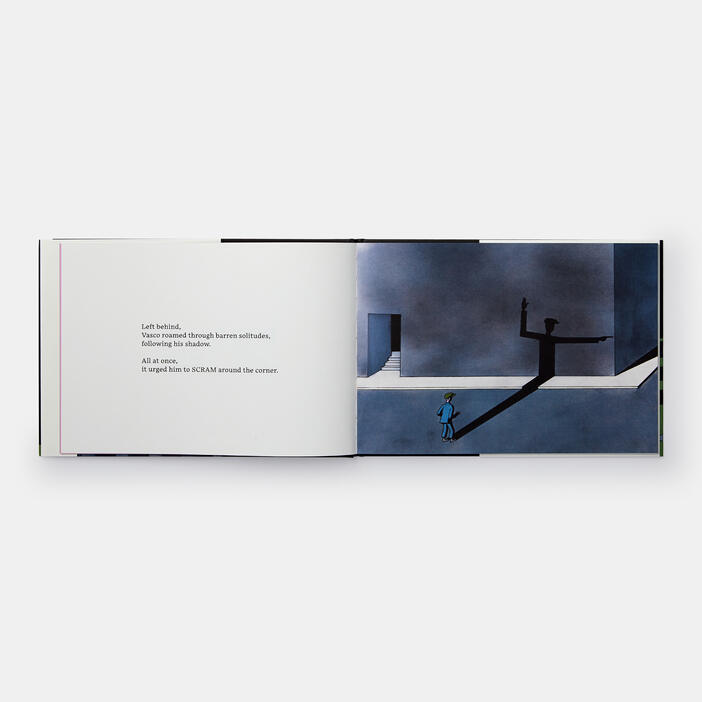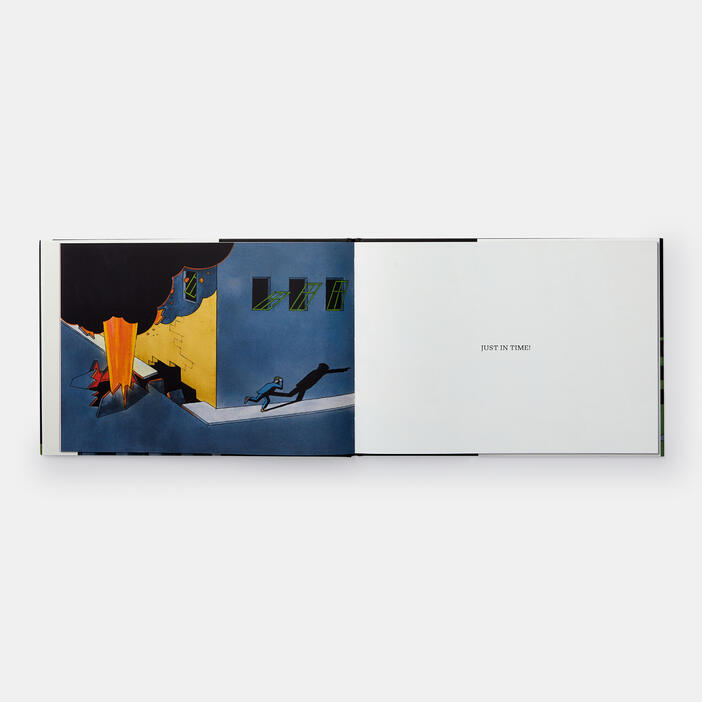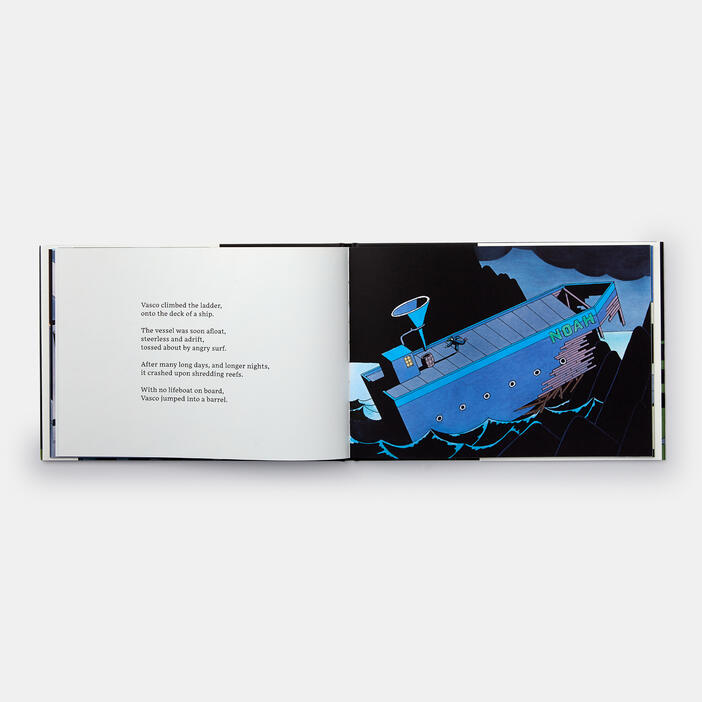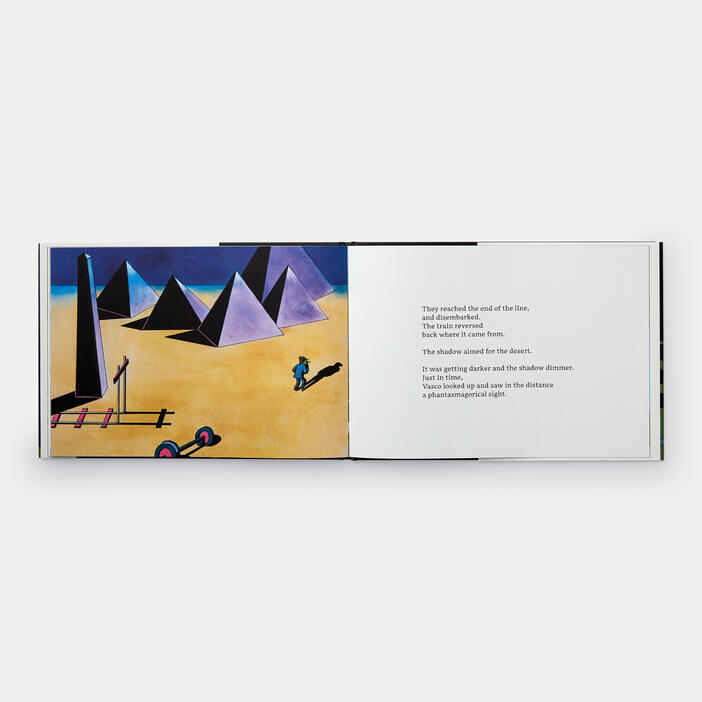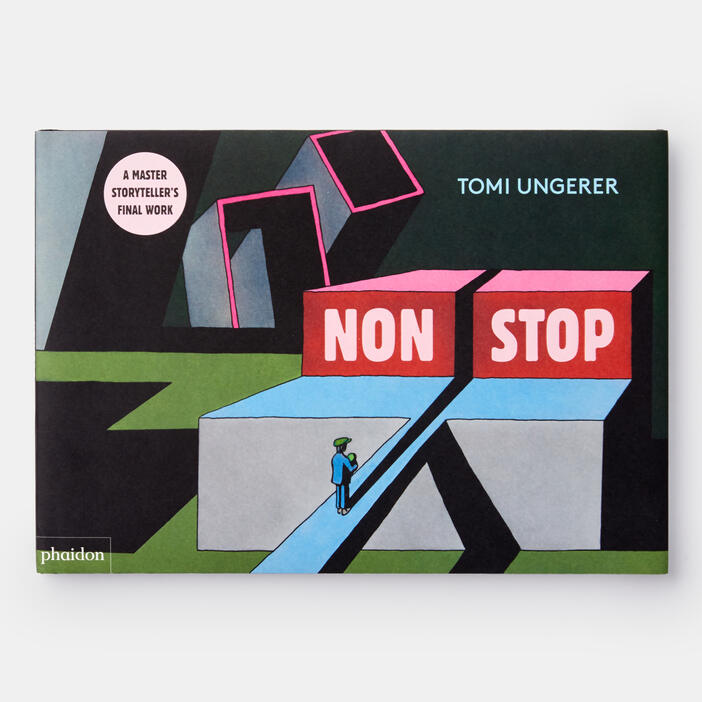 Nonstop
Price AUD$24.95 Price CAD$21.95 Price £12.95 Price T16.95 Price USD$16.95 Price €14.95
This book, the final masterpiece from Tomi Ungerer, is a timely, thought-provoking tale of friendship, trust, and hope – this is a must-read for all fans of the artist's iconic work
"Tomi is a spectacular graphic genius." – Maurice Sendak
Tomi Ungerer is an icon in the realms of children's literature and illustration. His work is acclaimed and awarded, and has often been praised by fellow children's book masters such as Maurice Sendak, Eric Carle, and Shel Silverstein.
In this final tale by the legendary author, Earth is devastated and empty. Everyone has escaped to the moon – except Vasco. Luckily, Vasco has his shadow to guide him, and he finds little green Poco – someone to care for and bring to safety. Nonstop dangers await Vasco and baby Poco at every corner, but Vasco's shadow rescues and guides them through destroyed cities and apocalyptic landscapes to safety. Nonstop, the legendary children's book author's last picture book, sends a powerful message to help guide us through trying times.
Ages 5-8
Specifications:
Format: Hardback
Size: 201 × 288 mm (7 7/8 × 11 3/8 in)
Pages: 48 pp
Illustrations: 48 illustrations
ISBN: 9781838661595
Tomi Ungerer was an author and illustrator with more than 140 books to his name. Winner of the Hans Christian Andersen award, his work is exhibited globally, with a museum entirely dedicated to his work in Strasbourg, France. His bestselling book, The Three Robbers, has sold over 2.5 million copies worldwide.
"This posthumous work by iconoclastic picture-book creator Ungerer is austere and puzzling, yet ultimately hopeful... This disorientating tale references several well-worn stories of adventure, exodus, and environmental turmoil; however, its greatest strength is found in its heroes' resilience against all odds." —Nonstop
"A dark vision with optimistic, even puckish, strains burnishes a unique legacy." —Kirkus Reviews
"Share this with older picture book readers or in story hours for vivid discussions of what life is, and what is our purpose. A must purchase, though cryptic, for its sobering affirmations of life despite crisis will reassure all ages." —School Library Journal, Starred Review
"This posthumously published book by Phaidon delivers messages of resilience, trust and friendship that are acutely tied to our lives today." —Design Week
"This posthumous work by iconoclastic picture-book creator Ungerer is austere and puzzling, yet ultimately hopeful.... This disorientating tale references several well-worn stories of adventure, exodus, and environmental turmoil; however, its greatest strength is found in its heroes' resilience against all odds."—Horn Book Magazine
"Share this with older picture book readers or in story hours for vivid discussions of what life is, and what is our purpose. A must purchase, though cryptic, for its sobering affirmations of life despite crisis will reassure all ages."—School Library Journal
"This posthumous work by iconoclastic picture-book creator Ungerer is austere and puzzling, yet ultimately hopeful.... This disorientating tale references several well-worn stories of adventure, exodus, and environmental turmoil; however, its greatest strength is found in its heroes' resilience against all odds."—Horn Book Magazine
"Share this with older picture book readers or in story hours for vivid discussions of what life is, and what is our purpose. A must purchase, though cryptic, for its sobering affirmations of life despite crisis will reassure all ages."—School Library Journal
"There's huge poignancy in Ungerer's brooding, surreal imagery."—The Financial Times