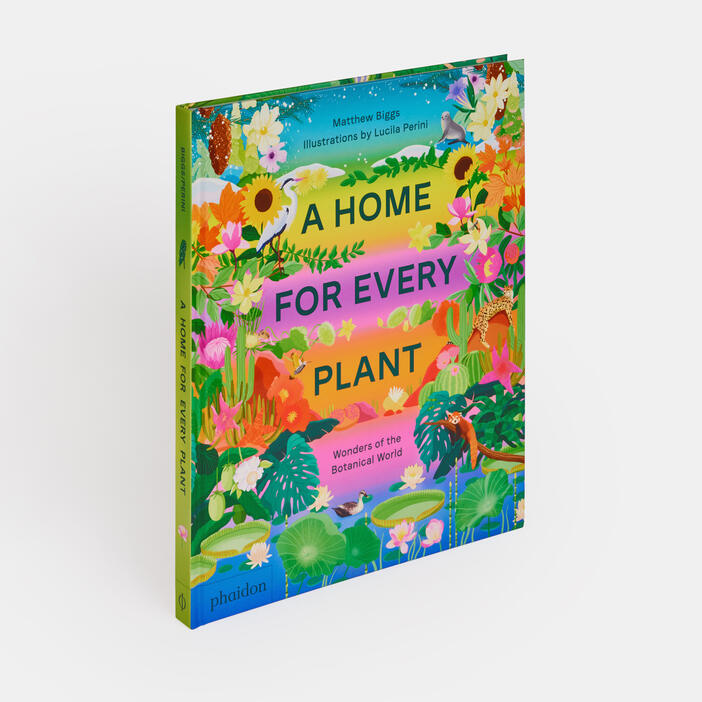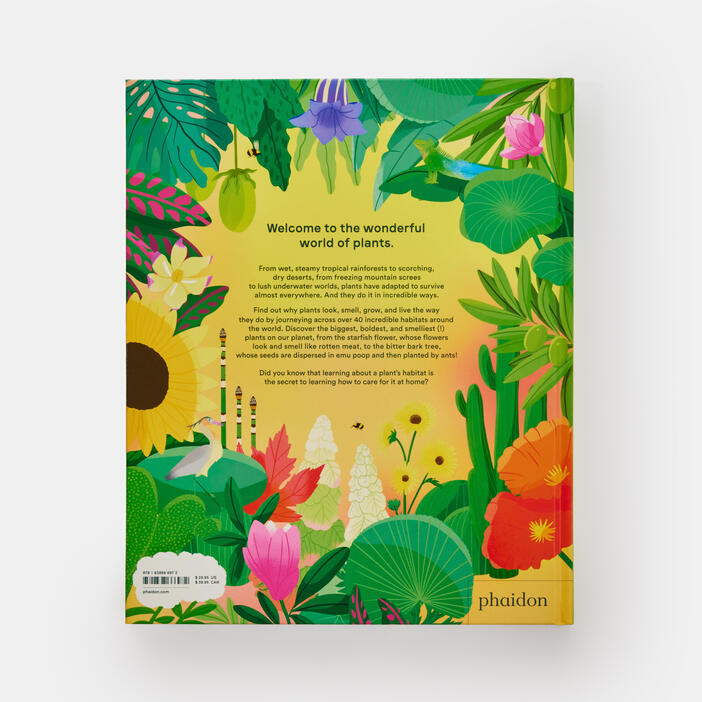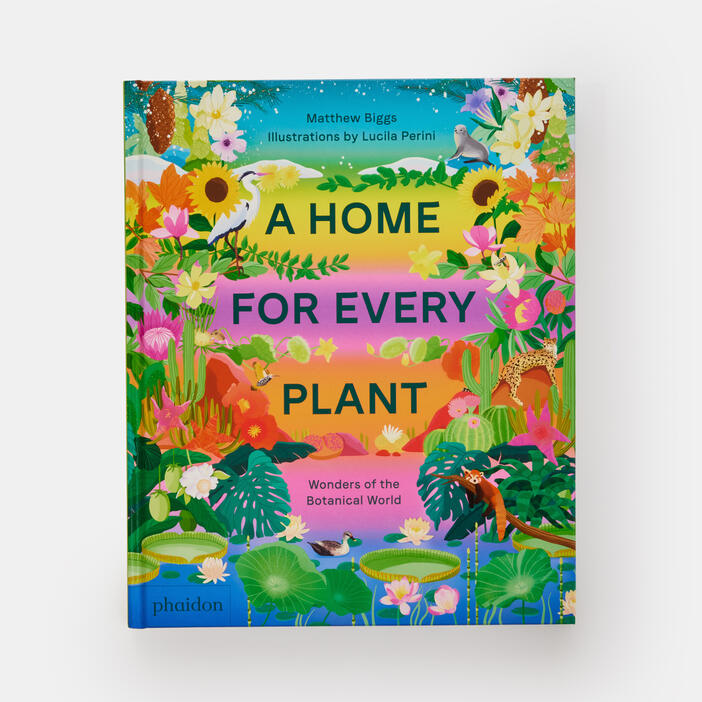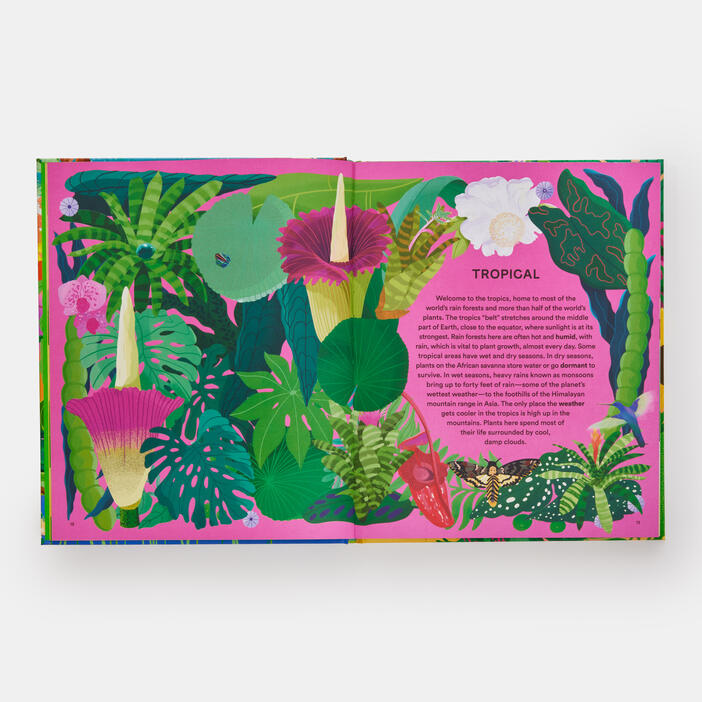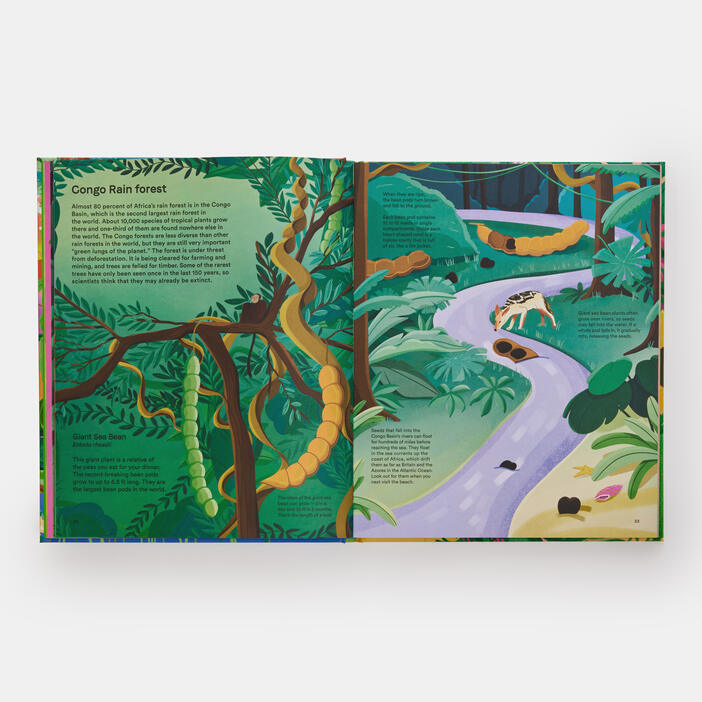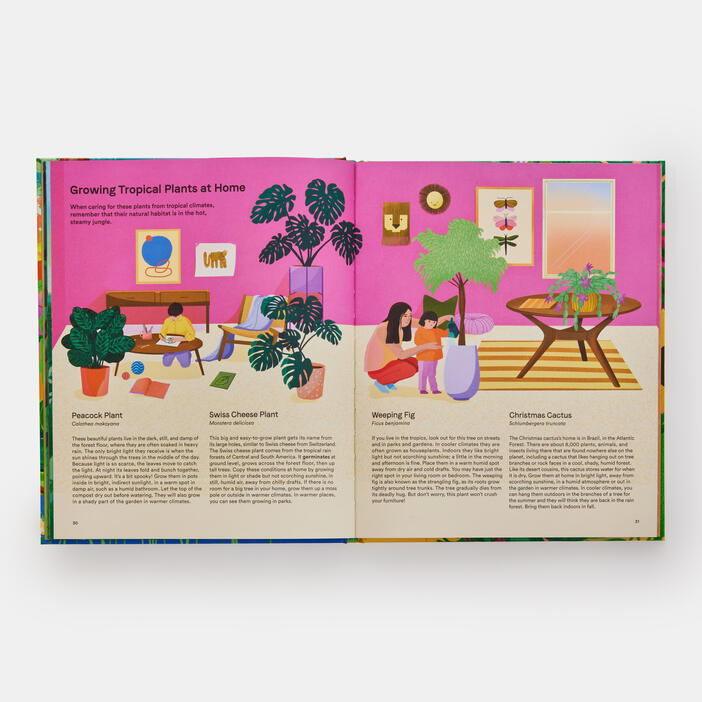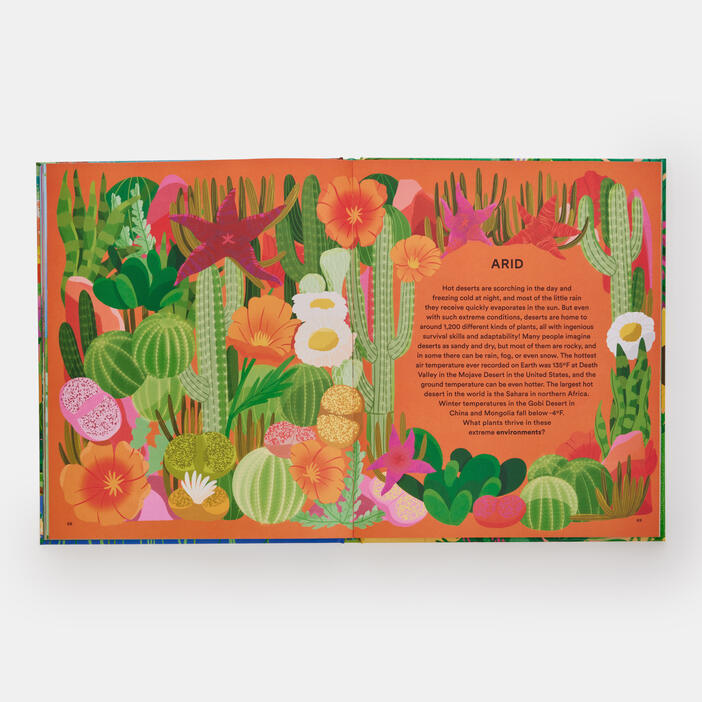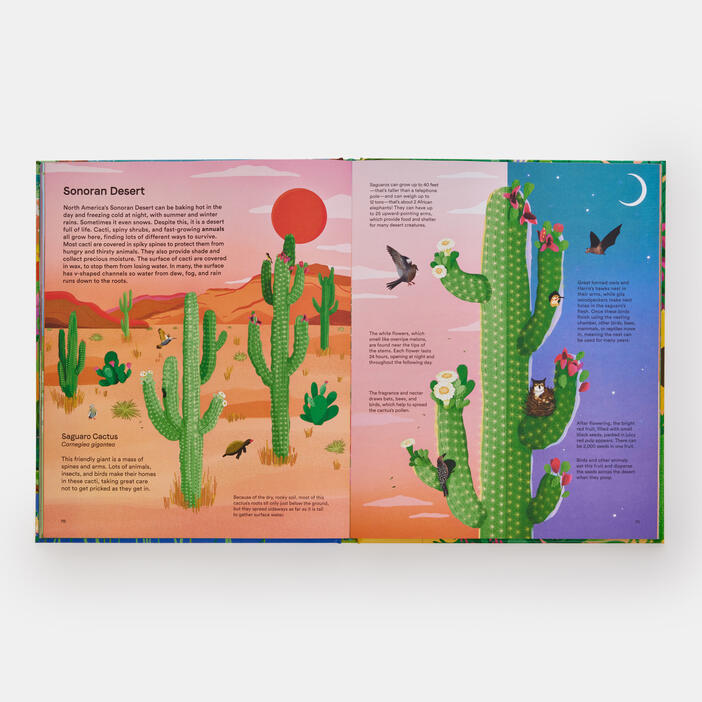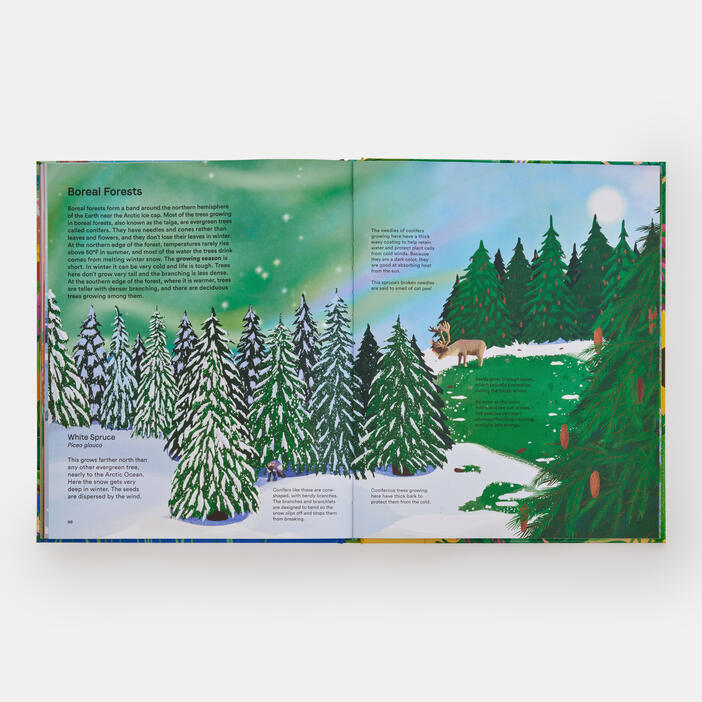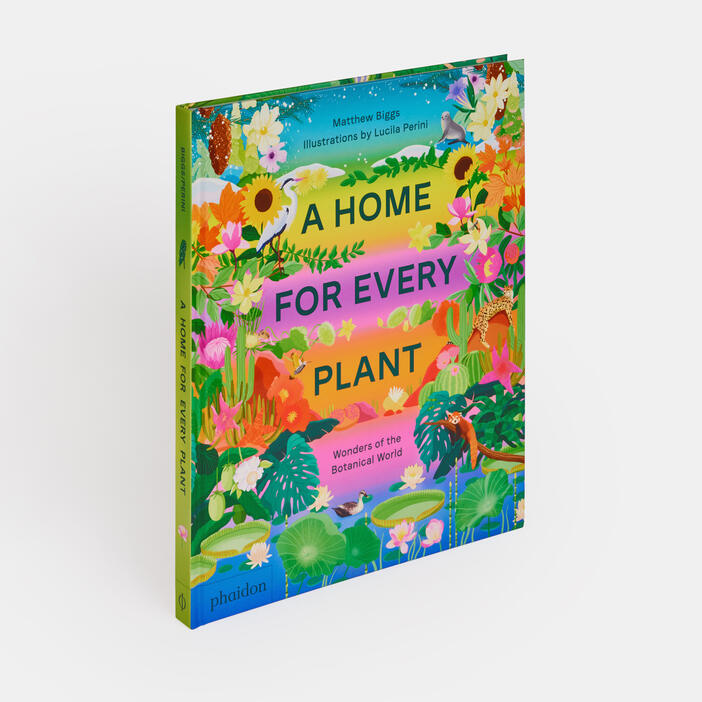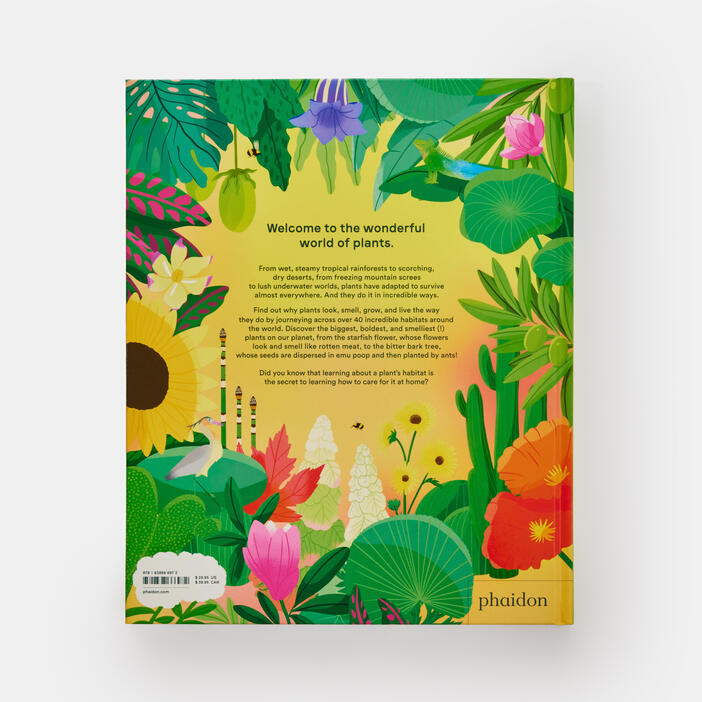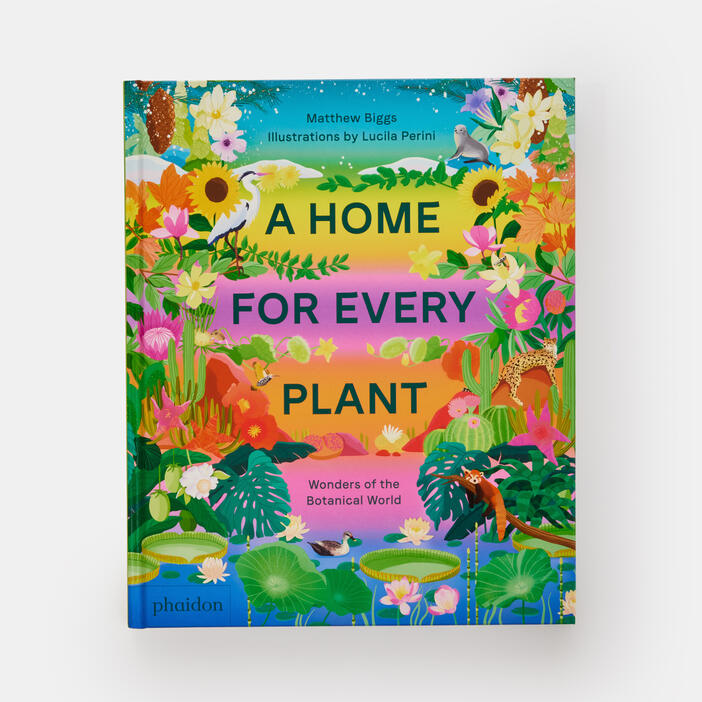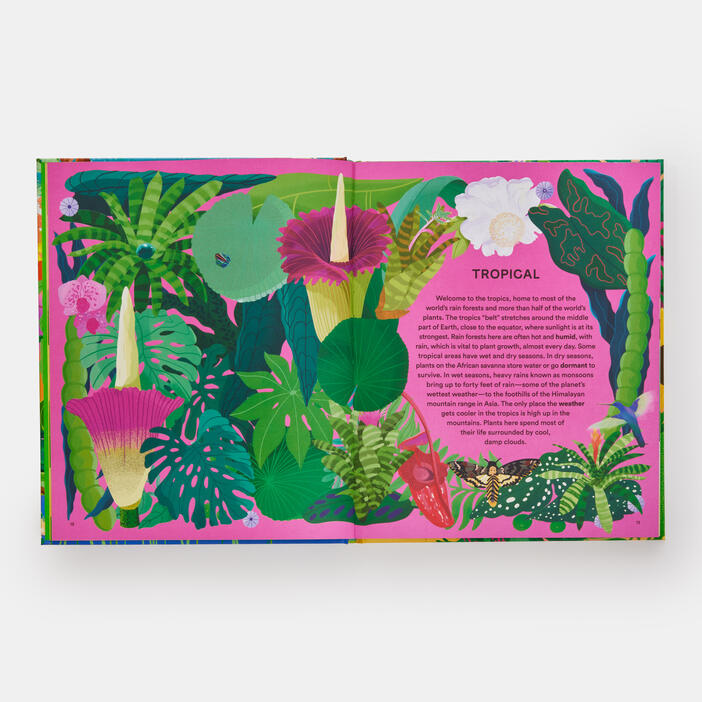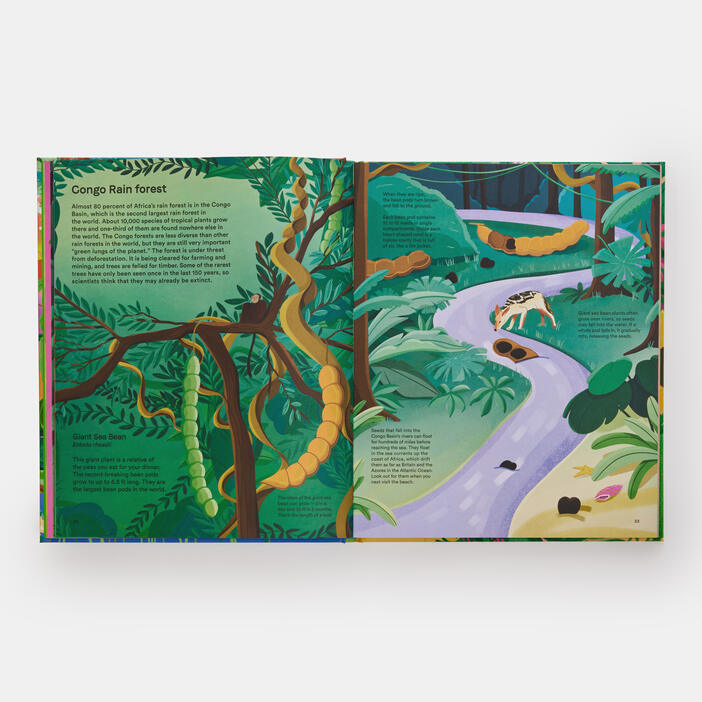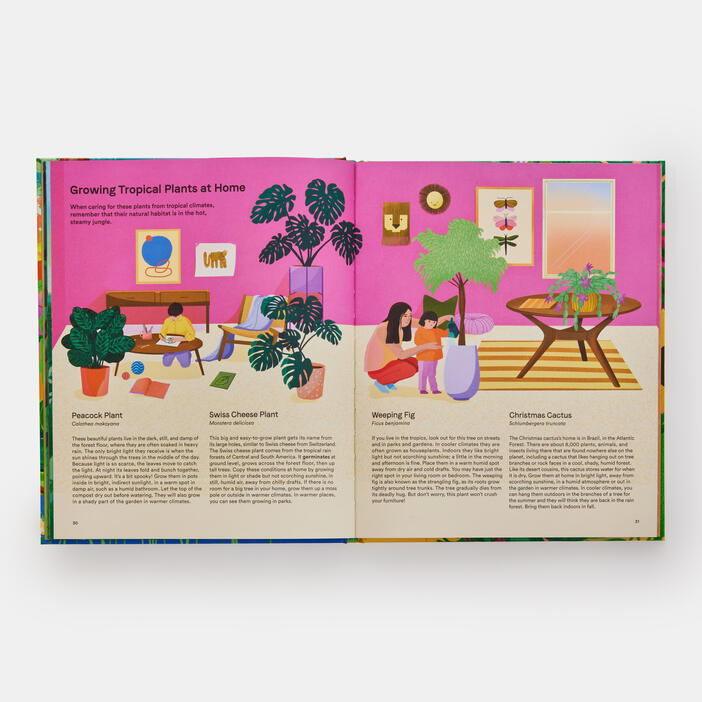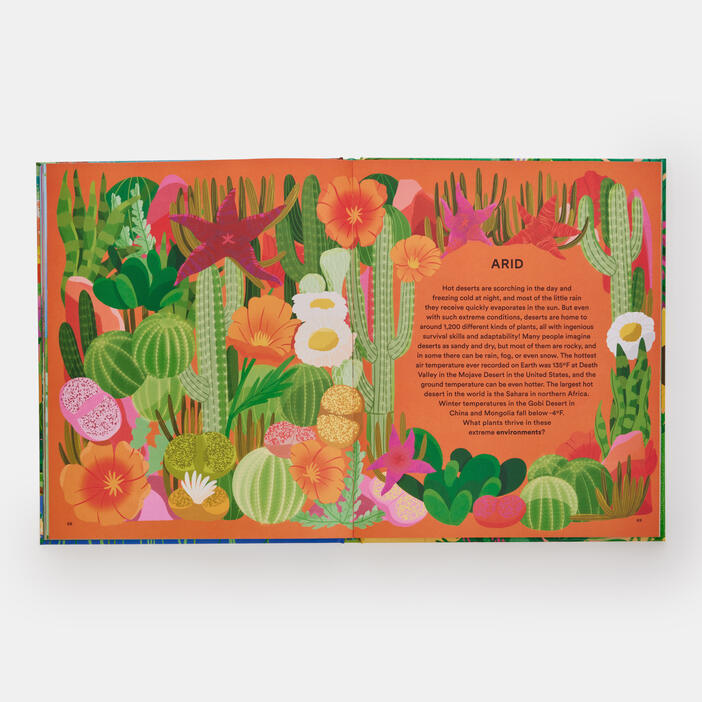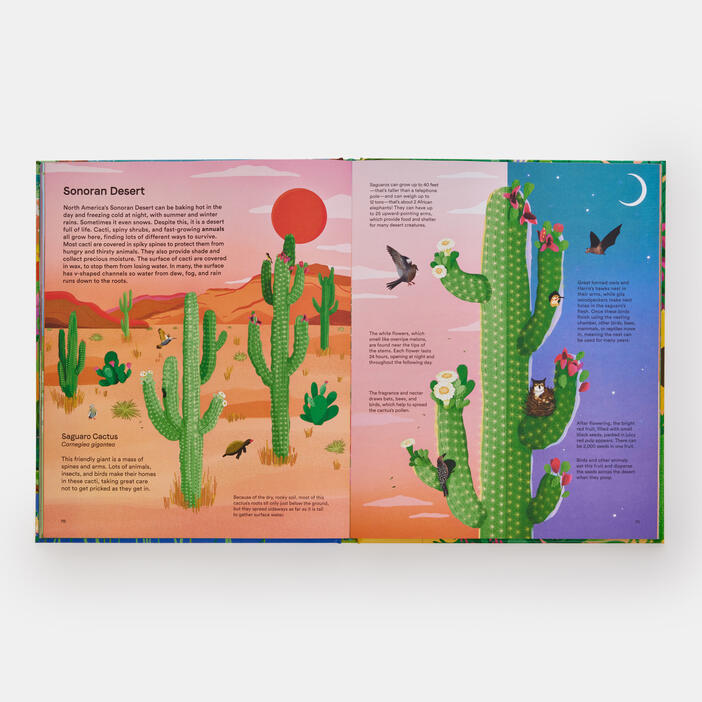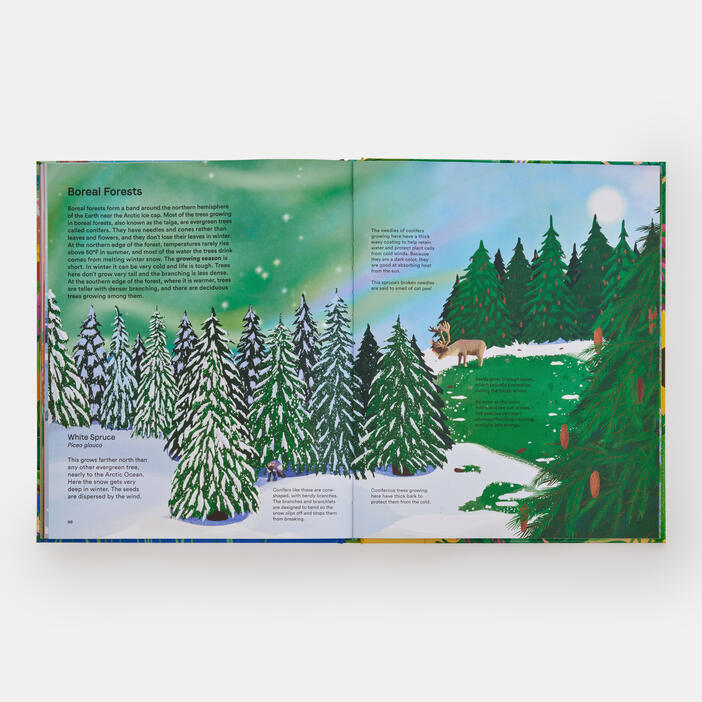 A Home for Every Plant: Wonders of the Botanical World
Price CAD$39.95 Price T29.95 Price USD$29.95
Journey across 40 incredible habitats around the world to discover the biggest, boldest, and stinkiest plants
Without plants there would be no life on Earth, but most people are blind to their impact. This stylish and informative introduction to plants sets out to cure 'plant blindness' by introducing children to 66 amazing plants from the six major climactic zones around the world. From the smelliest, such as the massive Titan Arum of the Indonesian rainforest, which stinks of rotting flesh to attract insects, to the hardest-working, including peat moss, an overlooked bog plant that helps protect our planet by trapping carbon dioxide, readers will learn about the vital role of plants in Nature through detailed, vibrant illustrations and fascinating facts. Children will also learn how to use their new-found knowledge of the plant's natural environment to care for the plants around them and at home. Fully researched, written, and vetted by expert botanists from around the world, this book teaches children about plants in the context of their natural environment, and is ideal for geography and biology curricular tie ins, as well as being a book that will inspire children to love and care for the plants around them. This is the perfect compendium for plant-lovers, budding gardeners, and would-be botanists and nature-lovers alike.
Specifications:
Format: Hardback
Size: 305 × 250 mm (12 × 9 7/8 in)
Pages: 128 pp
Illustrations: 135 illustrations
ISBN: 9781838666972
Author Matthew Biggs, a graduate of the Royal Botanic Gardens, Kew, is a wellknown British gardener, broadcaster and author of fifteen gardening and plant related books. He is a panel member on BBC Radio 4's Gardeners' Question Time.
Illustrator Lucila Perini is based in Buenos Aires, Argentina. Her illustrations can be found in leading publications, advertising campaigns and digital media worldwide, including the Los Angeles Times, The Washington Post, The Boston Globe, Airbnb, Citroen, and more.
'Hefty and accessible ... these vivid pages are divvied up in a way that will greatly add to the young reader's general knowledge.' – Wall Street Journal
'[A Home for Every Plant] provides lots of information about habitats and fascinating plants and [the] illustrations are beautiful. … An important nature book.' – Toronto.com
'One-of-a-kind.' – Garden Culture Magazine
'This fascinating, well-researched book … [is] for youngsters wanting to flex their own green thumb.' – Washington Parent
'This is the perfect compendium for would-be botanists and the already green-fingered amongst us, big and small. Utterly brilliant.' – Honest Mum
'Eye candy for the budding botanist … this is a well curated look at the incredible diversity of life in the botanical world.' – Youth Services Book Review
'If the topic of plants seems boring, this book proves otherwise … [A Home for Every Plant is] vibrant, interesting, extremely informative, and fun.' – Bookworm for Kids
'Gorgeous and stuffed full of information about every kind of plant imaginable. … A must-buy for nature lovers!' – Picture Book Playdate
'Gorgeous.' – Solve It! For Kids
'Rich and intriguing. … Children will enjoy exploring this book with vivid illustrations and fascinating plant-based facts.' – The Silvan Reverie
'This hefty, oversized book [is] extremely thorough and interesting.' – Sincerely Stacey
'This volume will irrefutably inspire countless future horticulturists. … Each and every spread…is an absolute masterpiece, full of vivid, vibrant colors that will captivate and charm.' – Olivia the Librarian
'A beautiful and creative work. … Getting this book into the hands of children is the first step in getting them interested in plants and how important they are to our environment.' – PamelaKramer.com