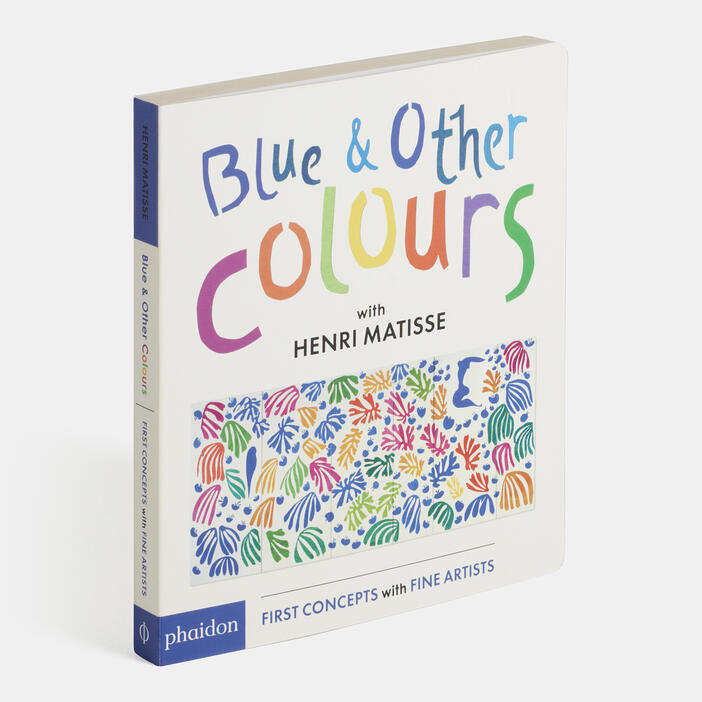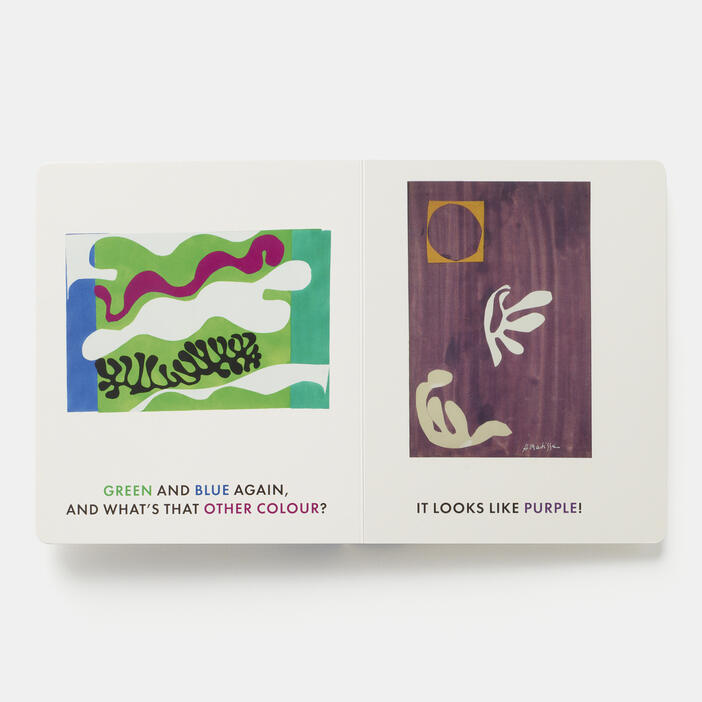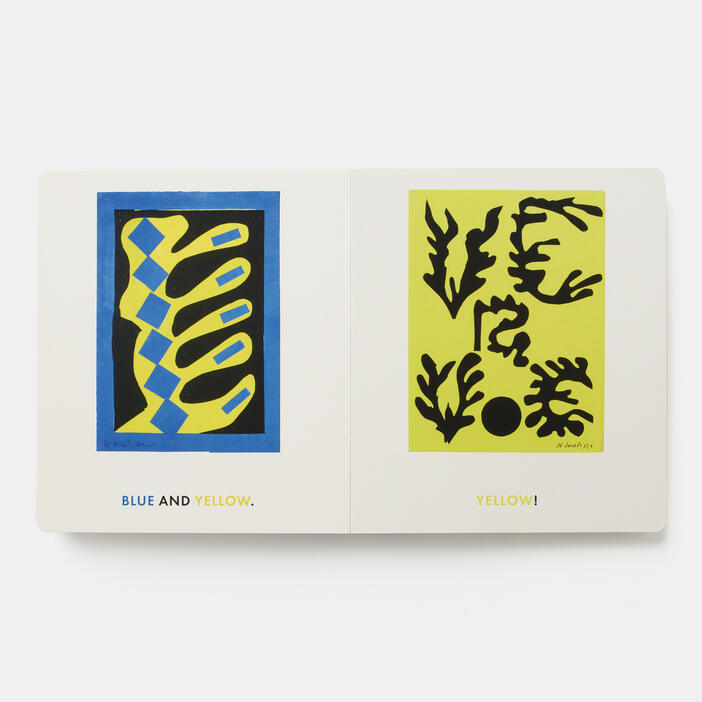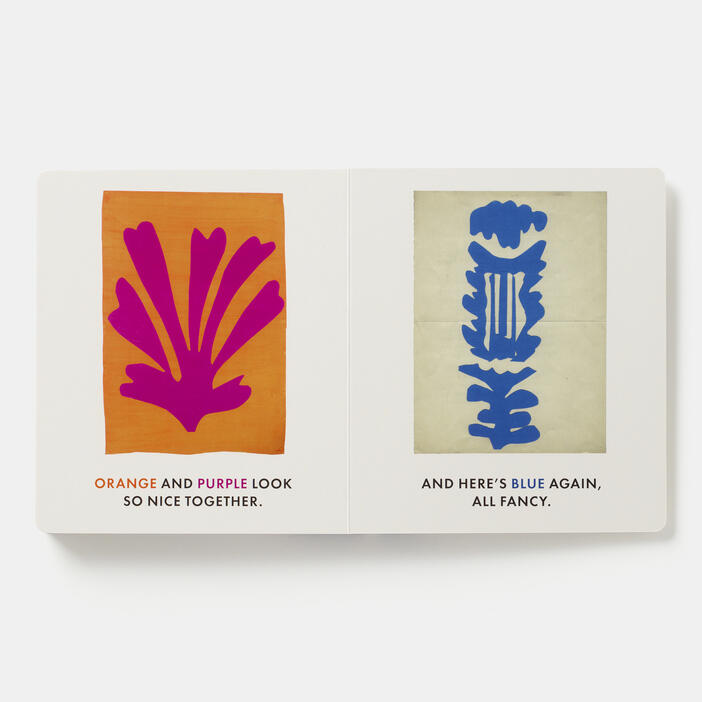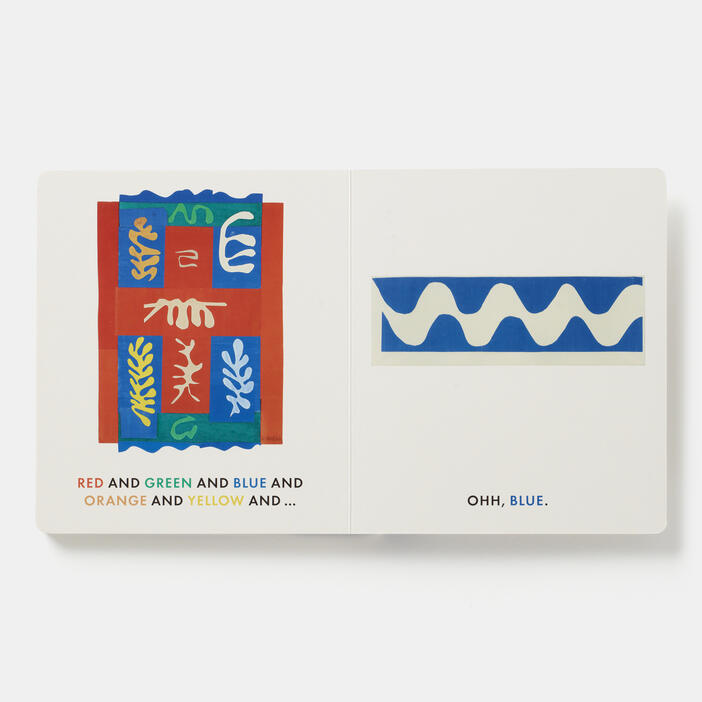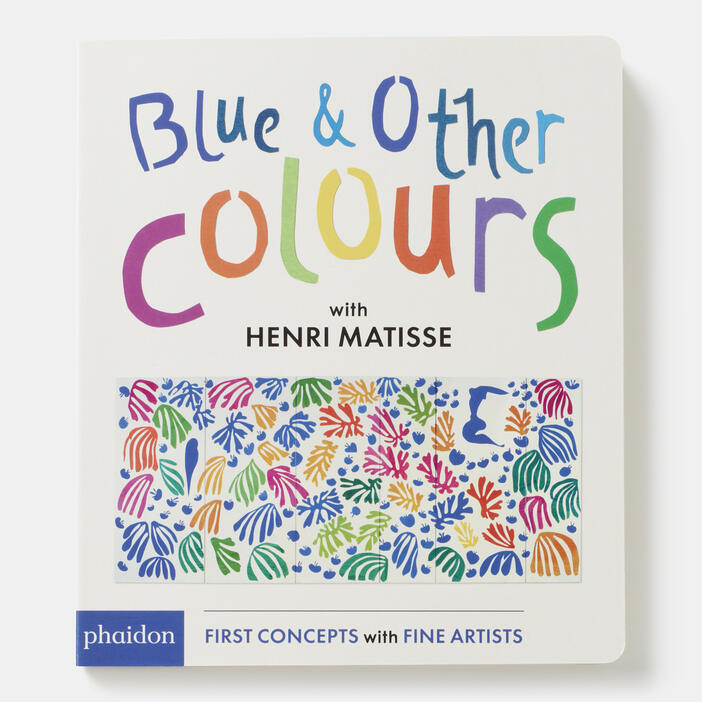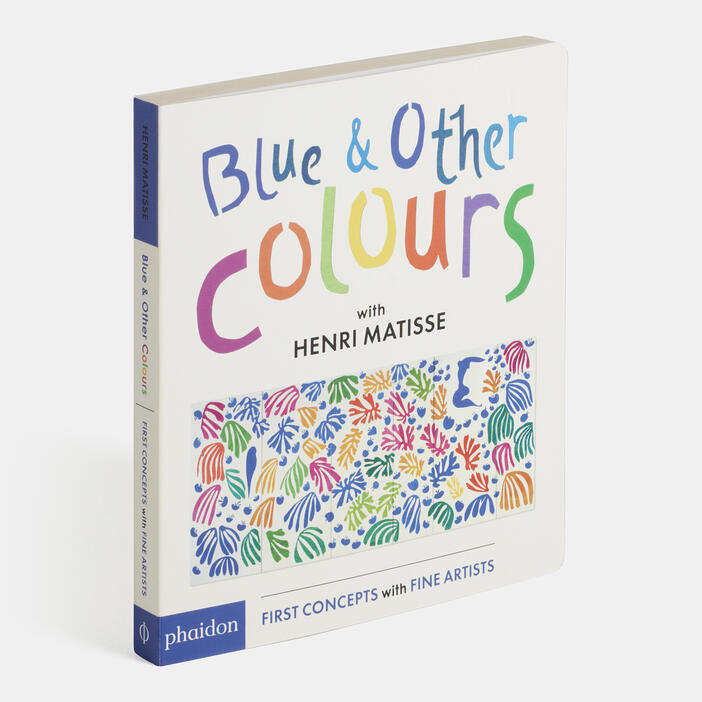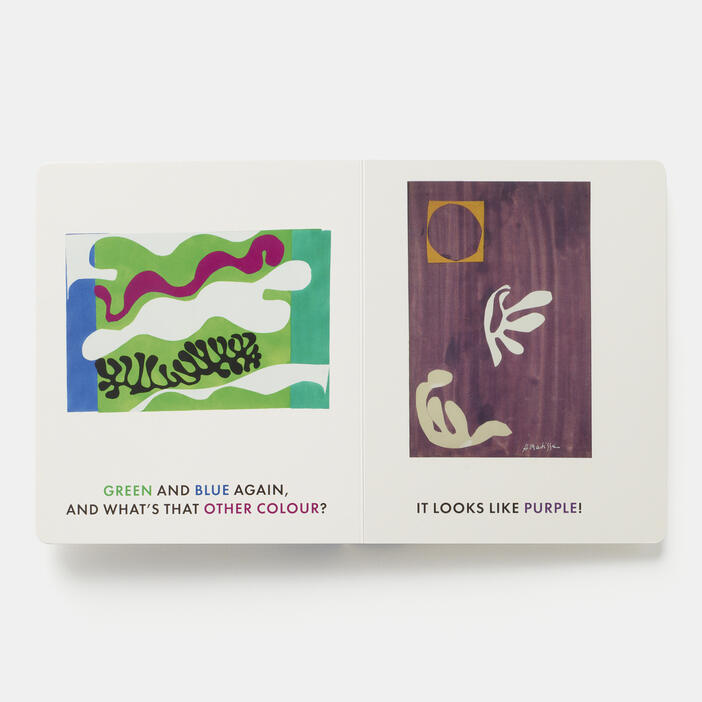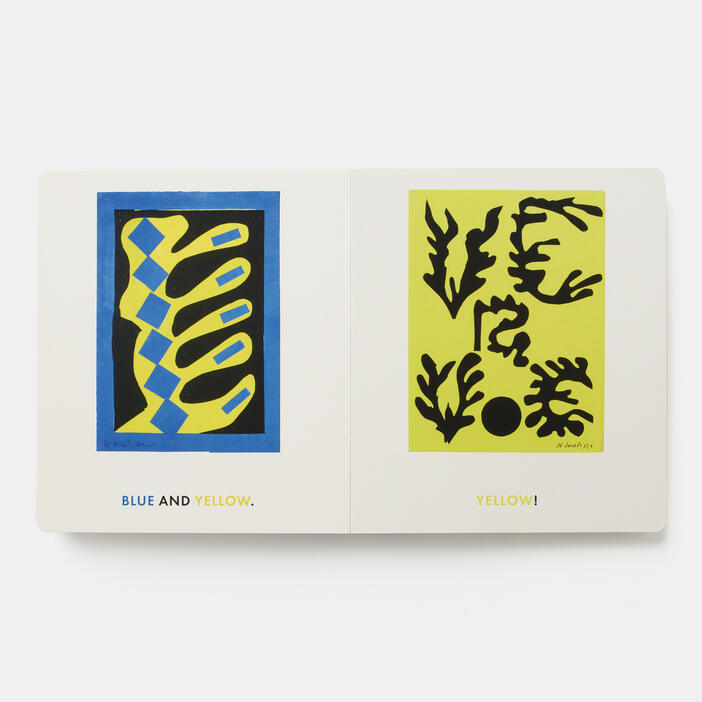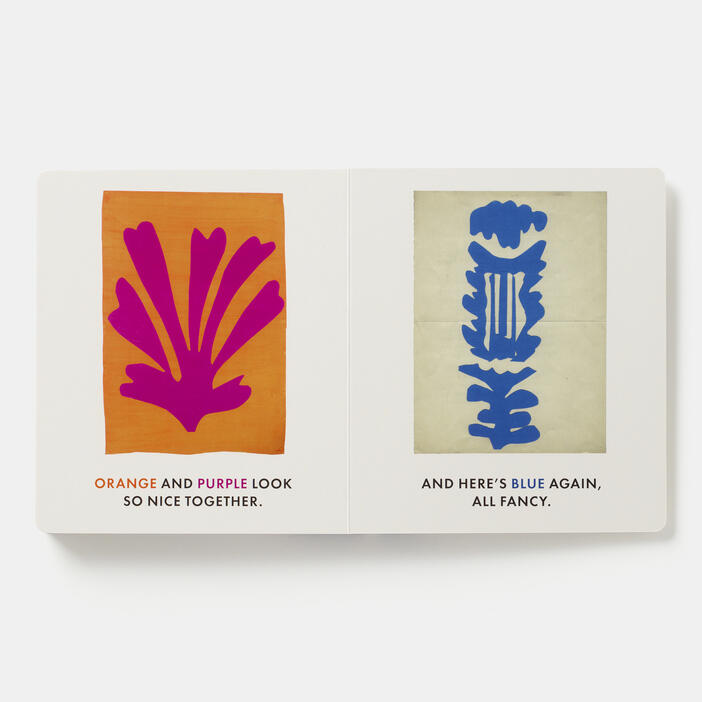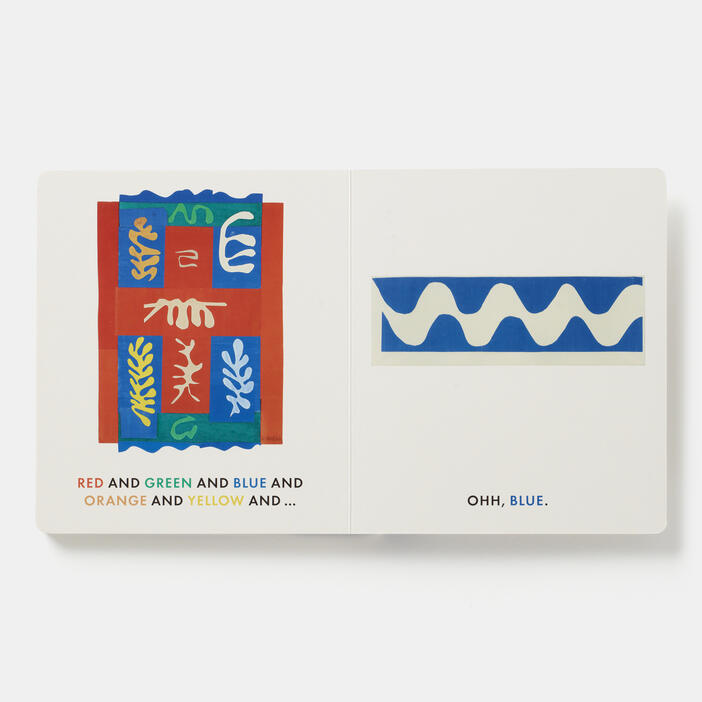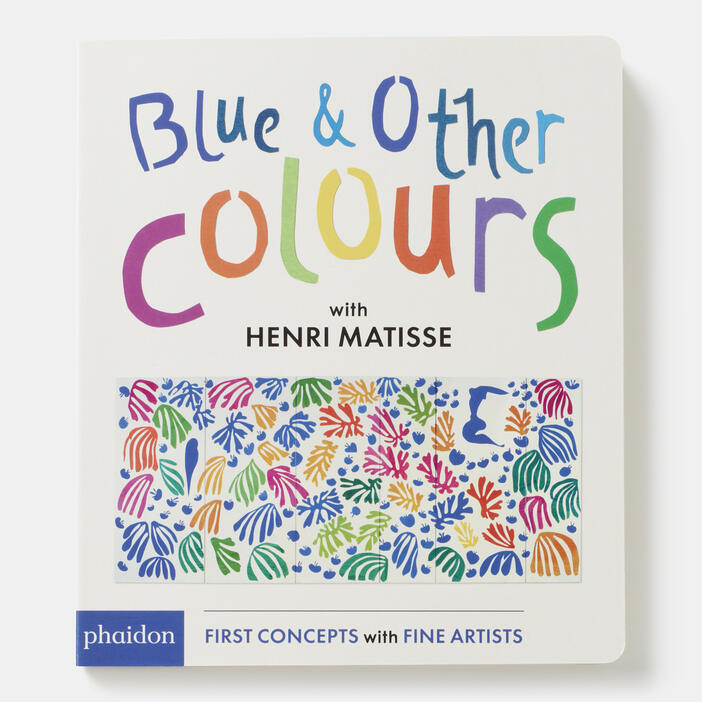 Blue & Other Colors: with Henri Matisse
Price CAD$15.95 Price T12.95 Price USD$12.95
Fine artists are paired with early learning concepts in this groundbreaking series for the toddler set.
Henri Matisse's abstract cut-outs are used to teach colors in this polished read-aloud board book. Blue & Other Colors takes children through Matisse's color palette, one artwork per page, beginning with blue and returning to it as a familiar refrain throughout. The variance of shapes, depth, and scale will keep readers engaged, while the text enriches the reading experience with relatable and humorous commentary. Readers will not only learn their colors, but also grow familiar with fine art in this relevant and relatable first title in this series of concept books featuring the most innovative and influential artists. Includes a read-aloud "about the artist" at the end.
Created for ages 1-3 years
Specifications:
Format: Board Book
Size: 204 × 178 mm (8 × 7 in)
Pages: 30 pp
Illustrations: 30 illustrations
ISBN: 9780714871424
Henri Matisse's (1869-1954) innovative use of color has inspired generations of artists. His cutouts - collages made from shapes cut from painted paper in a process he described as 'painting with scissors' - have become some of the most admired works of the last century.
"Beautiful... A fun new way for children to learn vocabulary while being taught about great artists." —BookTrust.org.uk
"Gorgeous... [T]his smart book will catch little viewers' attentions quickly... a nice way to mix color recognition and fine art appreciation." —ArcaMax
"Takes children through Matisse's color palette by showing his various collages... Children will be able to relate." —New York Journal of Books
"An excellent read to inspire creativity and learn about colour identification from one of the greats." —Anorakmagazine.com
"You can't beat a baby book that offers another level of education beyond simple first concepts." —BambinoGoodies.co.uk
"This lovely, well-conceived example seems liable to leave a lasting impression on a little mind." —The New York Times
"Parents and readers looking for a way to inspire creativity and move beyond basic color identification will do well with this one... An excellent read to kick-start an evolution in budding artist's minds." —Kirkus
"Beautiful... will keep toddlers engaged." —Aldershot News & Mail
"A stout little board book, with laminated pages, built to withstand the attention of enthusiastic young readers... This book gives children access to this artist's work either on their own or with adults, where it will be useful as a 'look together' resource... A delightful introduction to art... will provide means for teachers and parents to engage children with art early on in their lives." —Montessori International
"It's never too early to introduce babies to the beauty of the art world."—ChopsyBaby.com