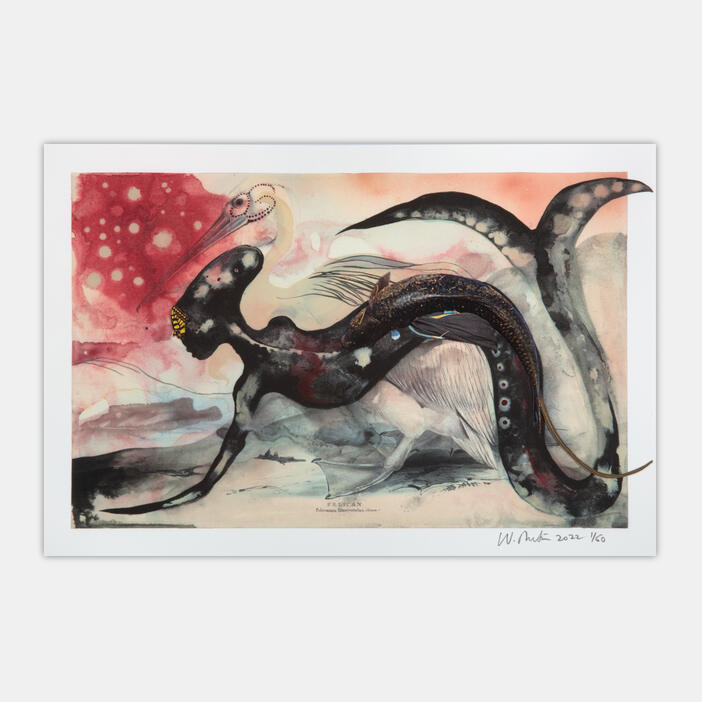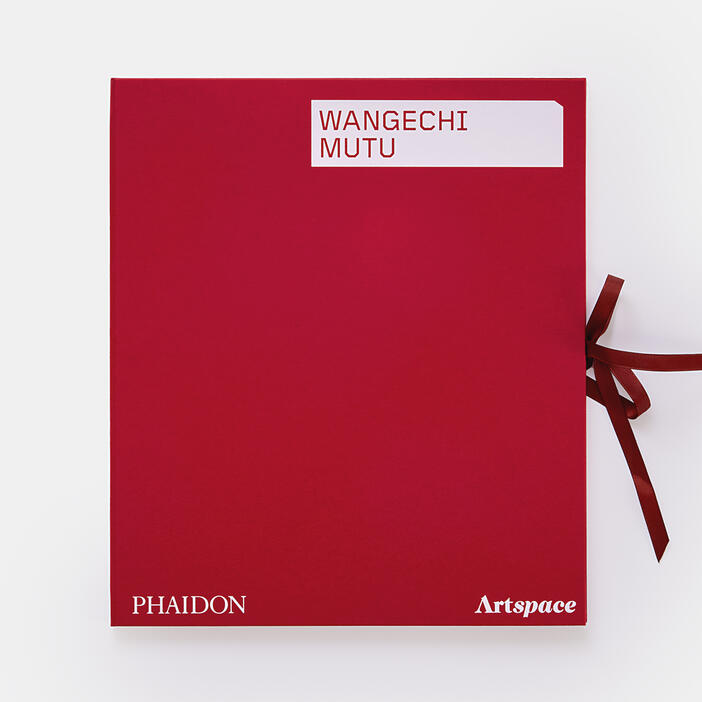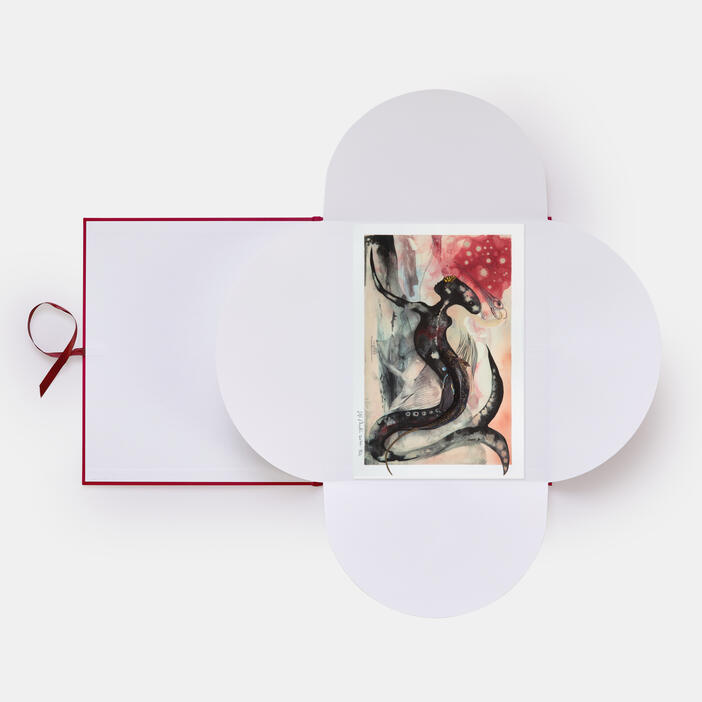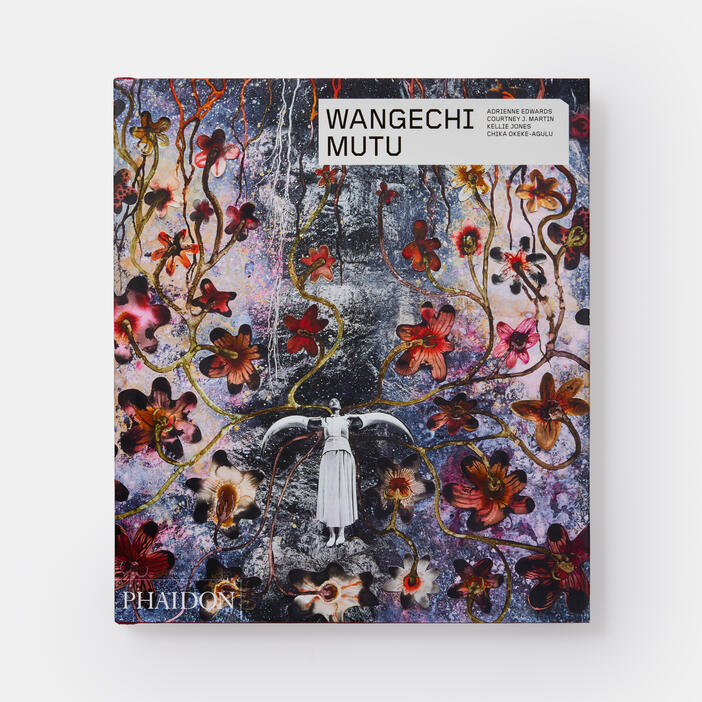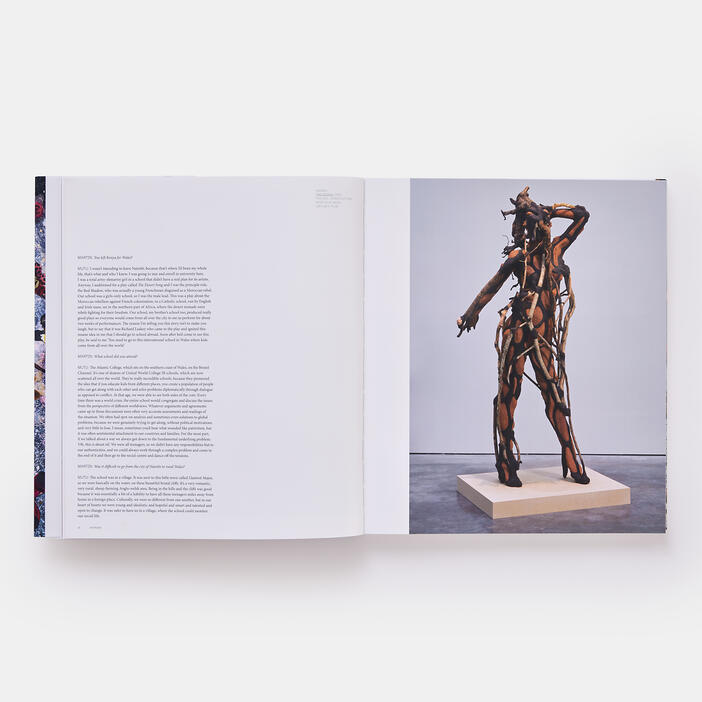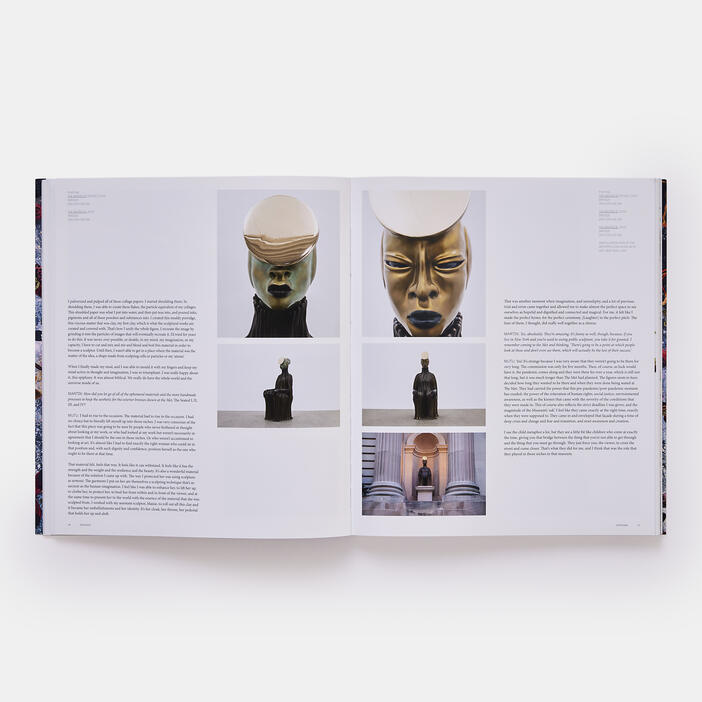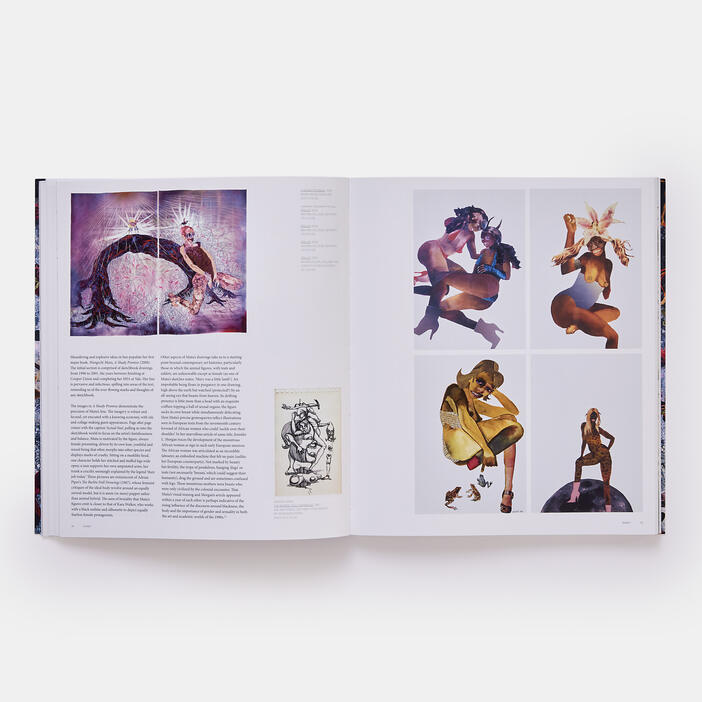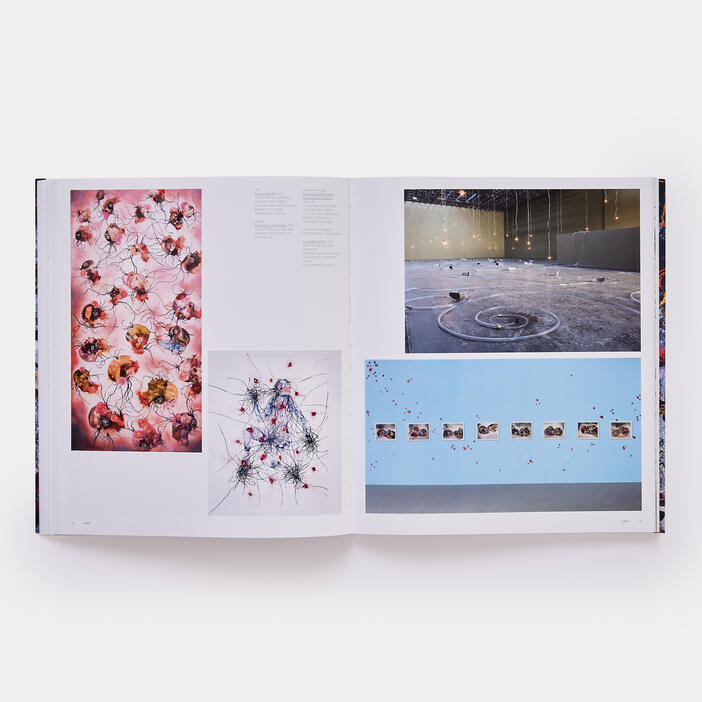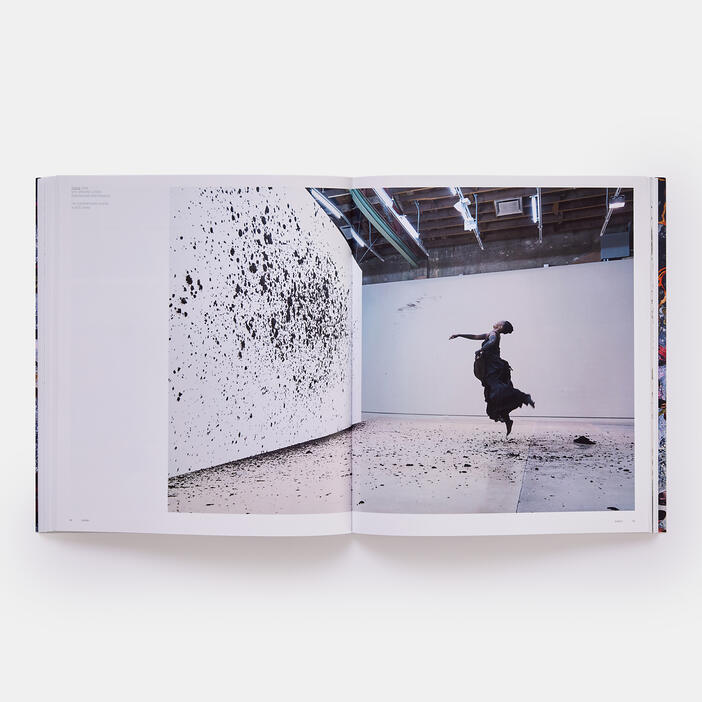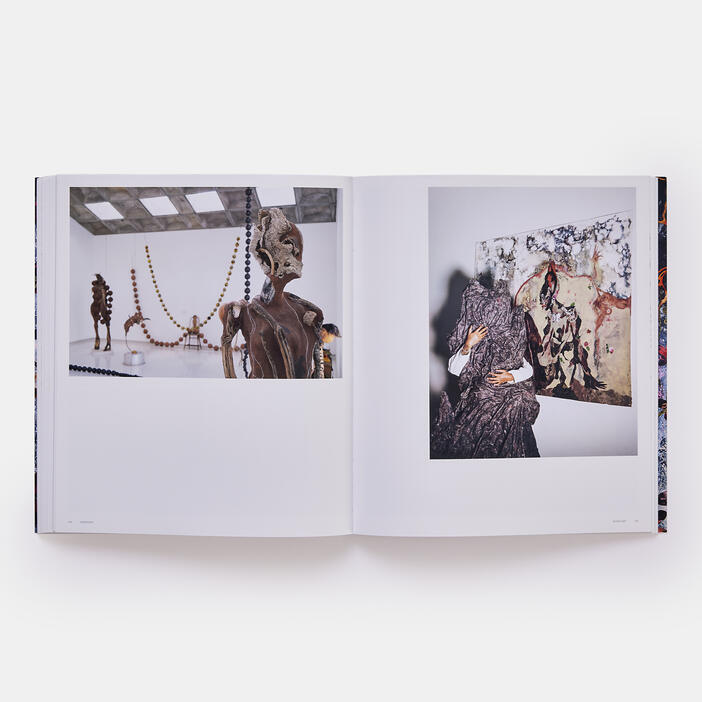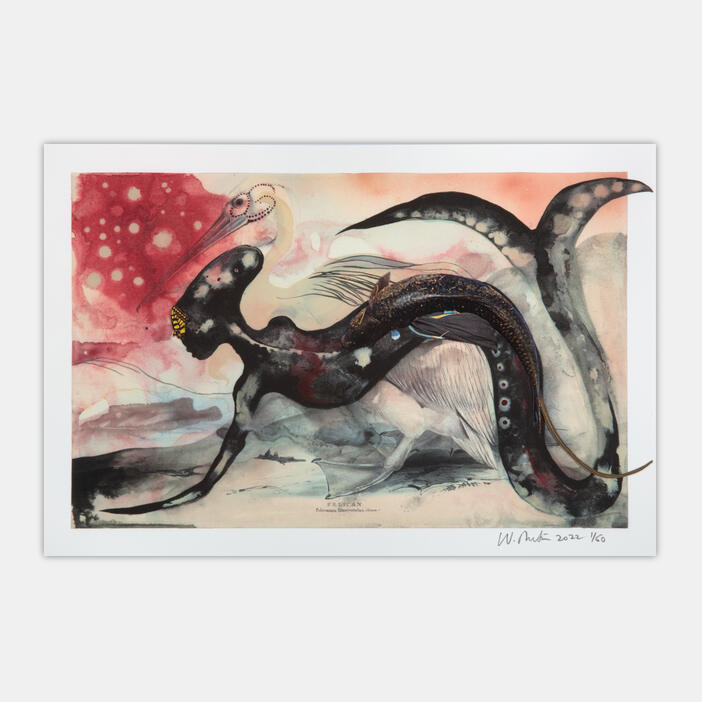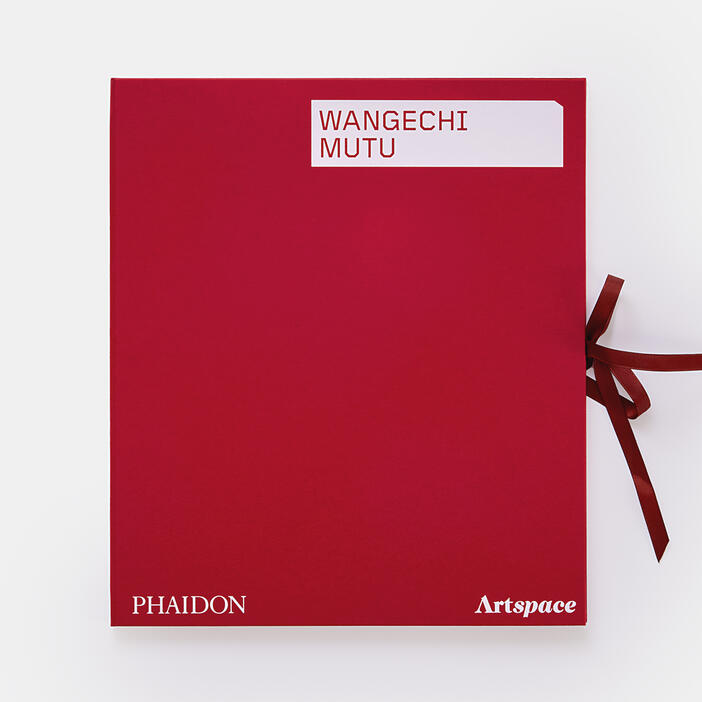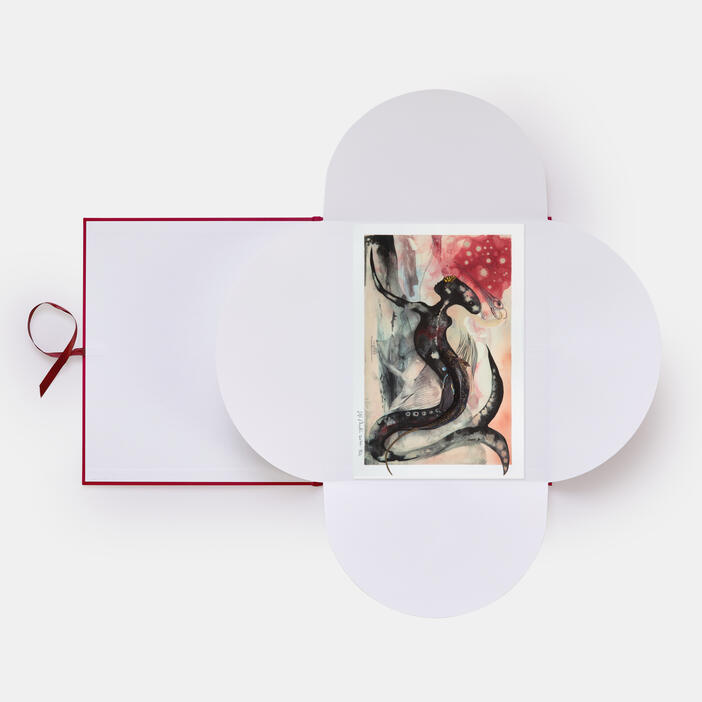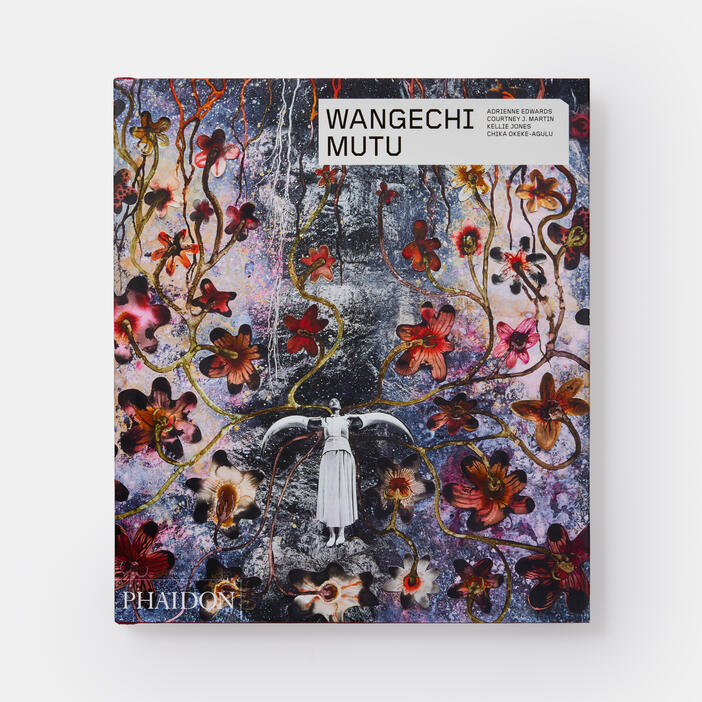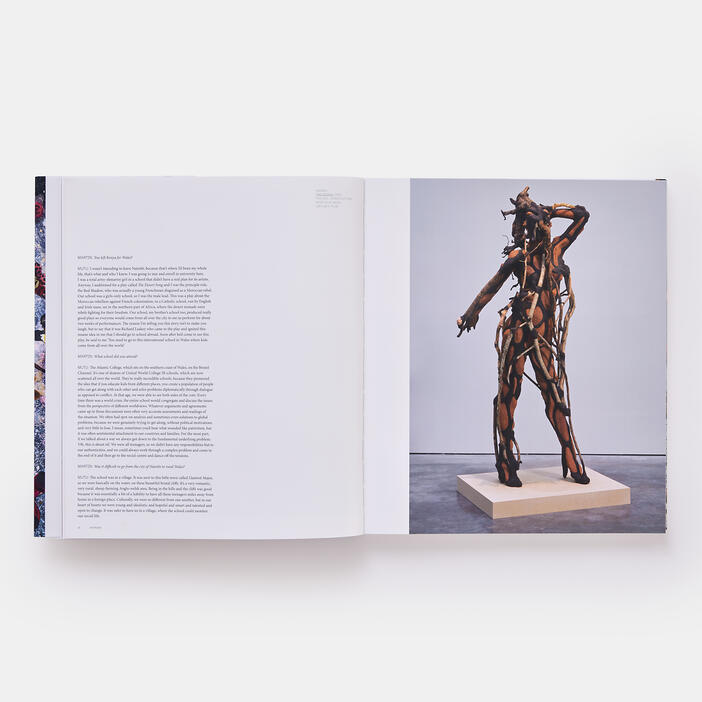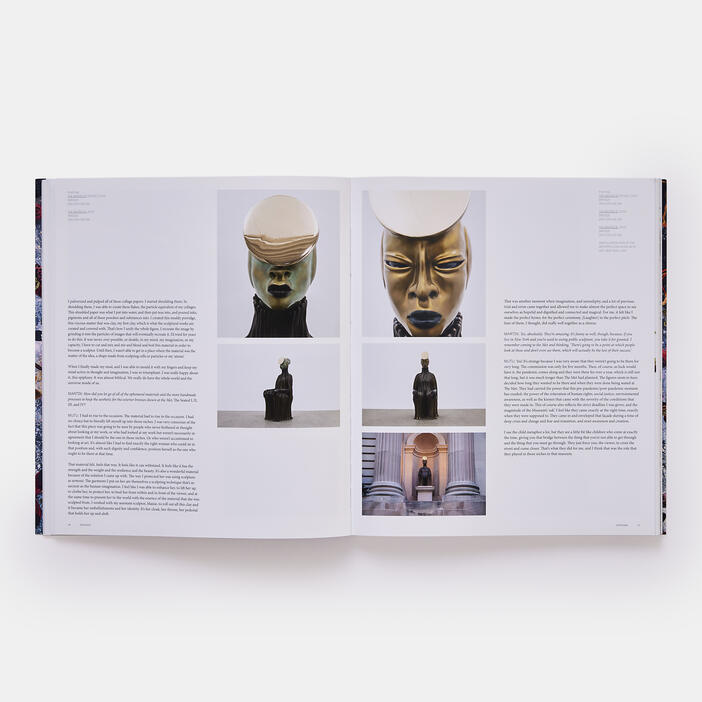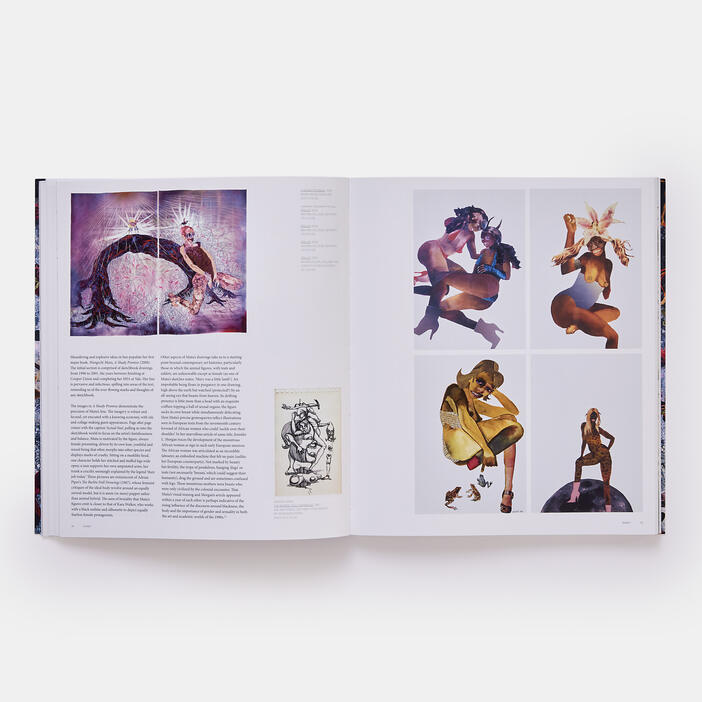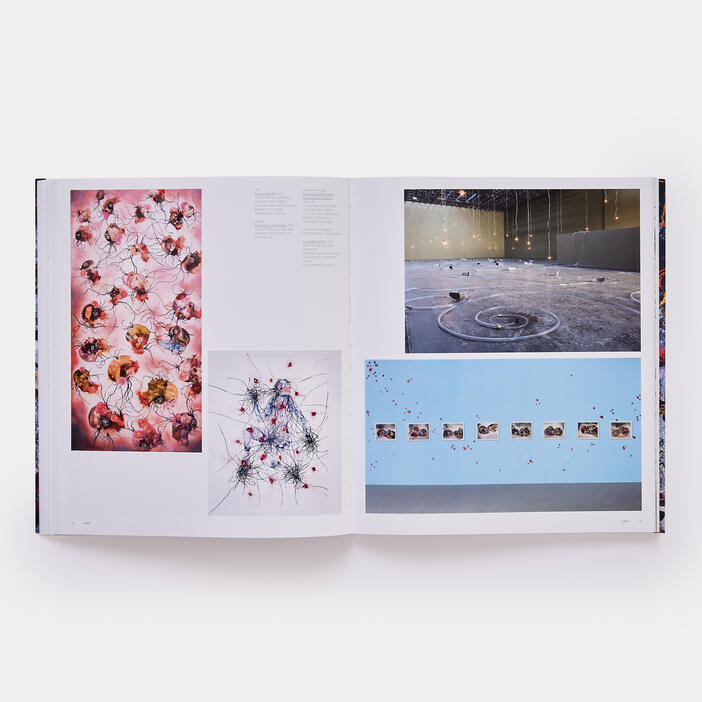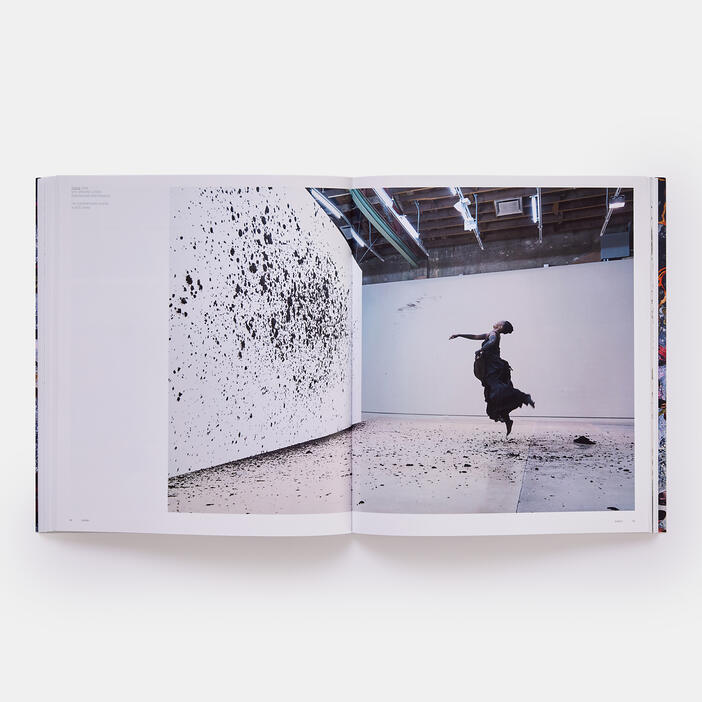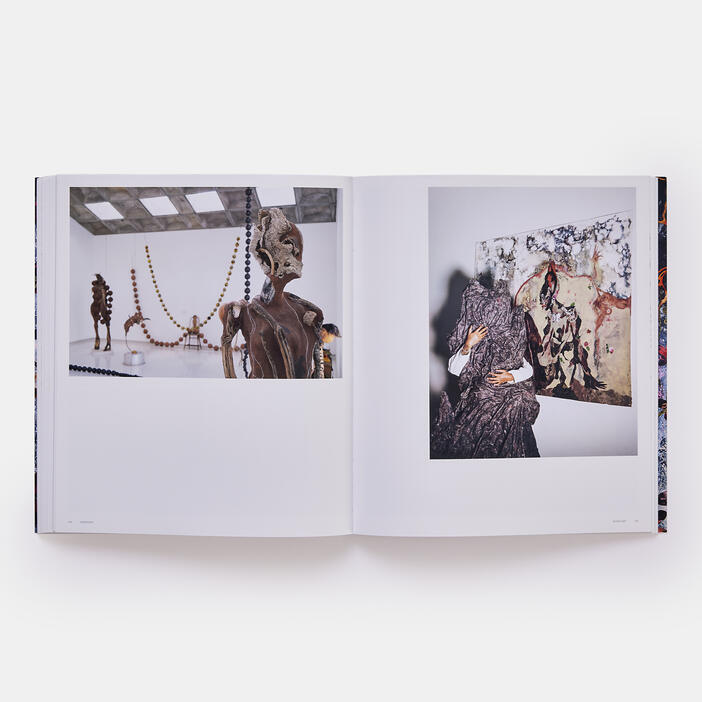 Wangechi Mutu: WaterSpirit washed Pelican (2022)
Price AUD$3250.00 | Limited Edition Price CAD$2750.00 | Limited Edition Price £1950.00 | Limited Edition Price USD$2000.00 | Limited Edition Price T2000.00 | Limited Edition
Phaidon and Artspace are proud to present a new limited edition print by world-renowned contemporary artist Wangechi Mutu, released in tandem with the artist's new Contemporary Artist Series monograph
Print: Lithograph, collage, and mica on archival pigment print
7 1/2 x 11 in (19.1 x 27.9 cm)
Edition of 60
Signed and numbered by the artist on recto
Entitled WaterSpirit washed Pelican, the limited edition of only 60 prints features layered lithography, collage, and mica embellishments, adding dimension and depth to a nuanced, lyrical, and fantastical composition characteristic of Mutu's singular style. Each print comes with a signed and numbered copy of Phaidon's 2023 monograph Wangechi Mutu.
Wangechi Mutu's remarkable body of work touches on such issues as sexuality, ecology, politics, and the rhythms and chaos that govern the world. Her boldly imaginative paintings, sculptures, and collages, often enriched with culturally-charged materials including tea, synthetic hair, Kenyan soil, feathers, and sand, interweave fact with fiction, generating a unique form of myth-making that sets her apart from classical history or popular culture. WaterSpirit washed Pelican employs a found image from a pre-existing pelican illustration which becomes transformed by Mutu's ingenious interventions.
"Working with older prints and found materials is a kind of archaeography, a re-discovery, and re-naming of an image. It's my way to conjure up something from the past that can return to tell me something or remind me what I've forgotten." —Wangechi Mutu
Mutu's works are currently featured in the group show A Gateway to Possible Worlds: Art & Science-fiction at Centre Pompidou-Metz, Paris, France until April 2023. In 2019, the artist was featured in the Whitney Biennial and was commissioned to create sculptures for The Metropolitan Museum of Art's Fifth Avenue façade niches – the first-ever such installation on Met Museum's historic exterior – inaugurating a new annual series. TIME recently named the artist one of its '28 Outstanding Women'.
Kenyan-born Wangechi Mutu is a Brooklyn-based artist whose sculptures, works on paper, installations, and videos explore gender, race, and sexual identity using collage and assemblage strategies that create provocative juxtapositions of the female body.
Her collages are constructed using fragments from fashion and travel magazines, pornography, African art books, automotive schematics, and images drawn from science fiction as well as hand-drawn or painted elements which create a variety of new formations of the body. Photo-based collage elements are often intermixed with decorative or abstract patterns which create a simultaneous feeling of familiarity and other-worldliness to the works.
Her work has been the subject of solo shows at institutional venues internationally, including Storm King Art Center, New Windsor, NY, USA (2022), Legion of Honor, San Francisco, CA (2021); Institute of Contemporary Art Boston, Boston, MA (2018); Blanton Museum of Art, Austin, TX (2018); The Metropolitan Museum of Art, New York (2017); Musée d'art contemporain de Montréal (2012); Staatliche Kunsthalle Baden-Baden (2012); Art Gallery of Ontario (2010); Museum of Contemporary Art, San Diego (2009); and Kunsthalle Wien, Vienna (2008); among numerous others. Her work was featured at the 56th International Exhibition of Contemporary Art, Venice Biennale (2015).