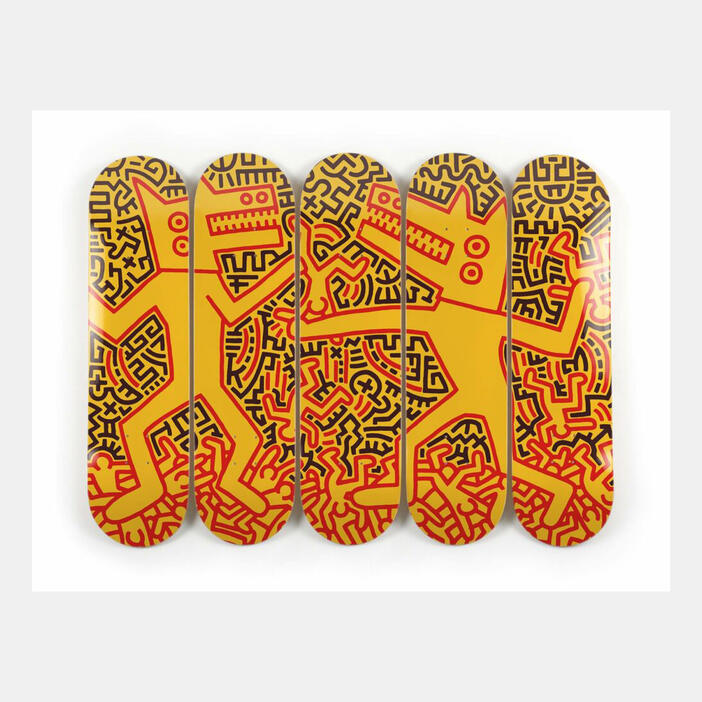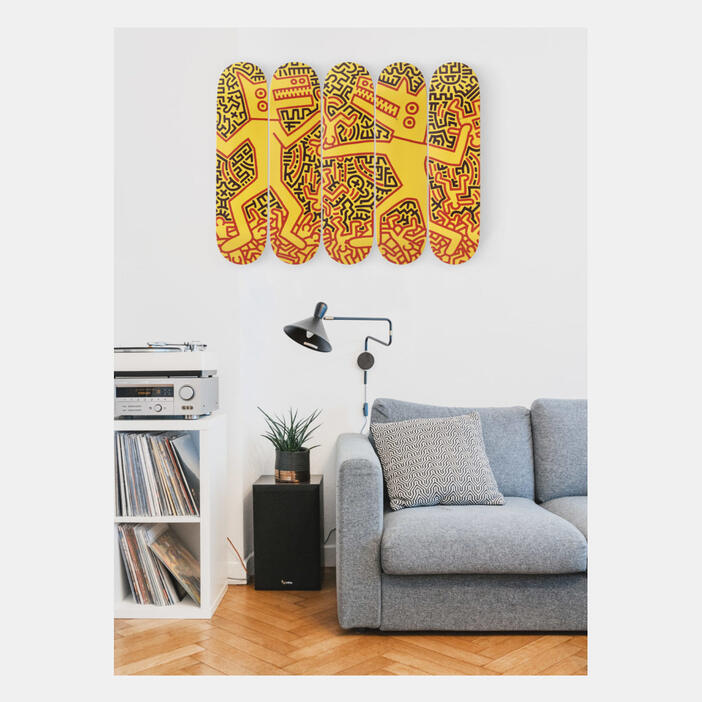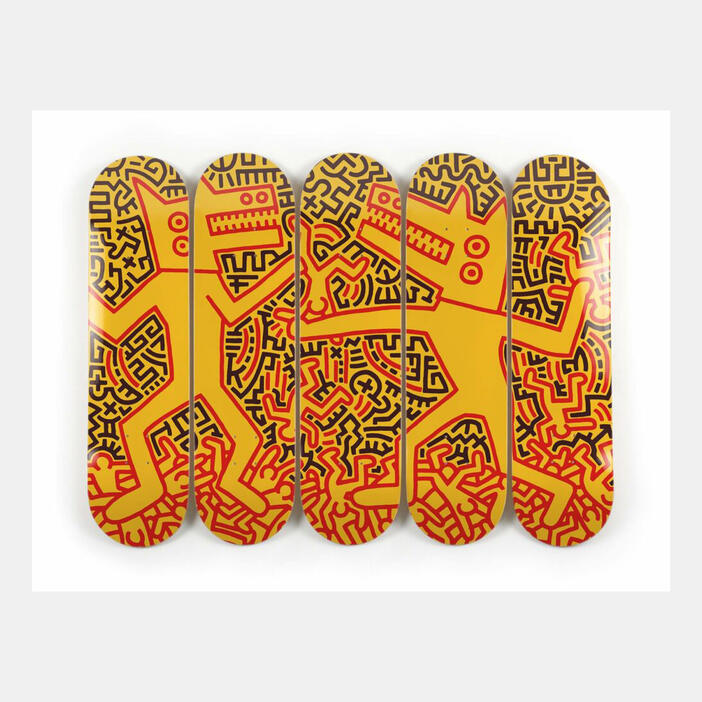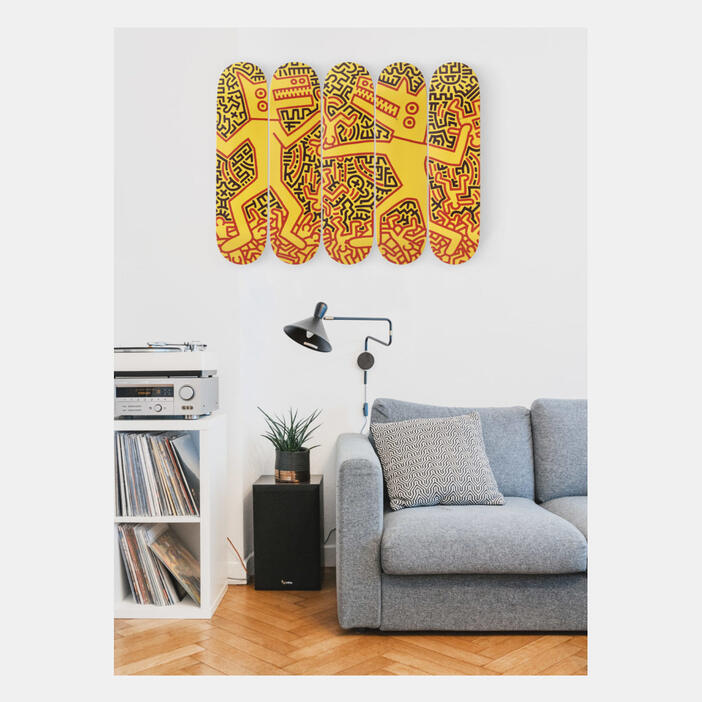 Keith Haring: Monsters, 2019
Price AUD$1350.00 Price CAD$1200.00 Price £850.00 Price T950.00 Price USD$950.00
Pentaptyich - Set of 5 decks, print on wood
Made of 7 ply Grade A Canadian Maple Wood
31.00 x 81.00 in (78.7 x 205.7 cm)
Print includes printed signature of the artist
A collaboration between The Skateroom and Keith Haring Foundation. Throughout his career, Keith Haring produced murals, sculptures, and paintings to benefit hospitals, groups for underprivileged children, and various community health organizations. Before his death, Keith Haring established a foundation in his name to maintain and enhance his legacy of giving to organizations for children and AIDS. The foundation is also committed to sustaining and expanding public awareness of Keith Haring.
Keith Haring developed an aptitude for drawing at a very early age, often copying cartoon characters from Disney movies and Dr. Seuss books. Haring moved to New York in 1978, where, he found a thriving artistic community taking place in the streets, the clubs, and the subways, beyond the confines of museums and galleries. He befriended artists such as Jean-Michel Basquiat and Kenny Scharf, as well as musicians and graffiti writers and began having exhibitions and performances at venues like Club 57, reflecting the mix of art, nightlife, fashion, performance, and music that characterized the artistic climate of the time.
In the early 1980s, Haring captured the imagination of the city with his simple chalked characters of radiant babies, barking dogs and odd spaceships. He enjoyed a meteoric rise in success throughout the 1980s and his belief in public art and art for a wider audience garnered support from his friends and mentors, including Andy Warhol. During the 1980s, Haring was featured in over 100 group and solo exhibitions. He collaborated with Madonna and Andy Warhol among many others, and created imagery which is universally recognized as his own.
Haring was diagnosed with AIDS in 1988 and spent the remaining years of his life speaking about his illness and raising awareness. He died at the age of 31 on February 16, 1990 due to AIDS-related complications. His work continues to be highly collected, auctioned and exhibited throughout the world.