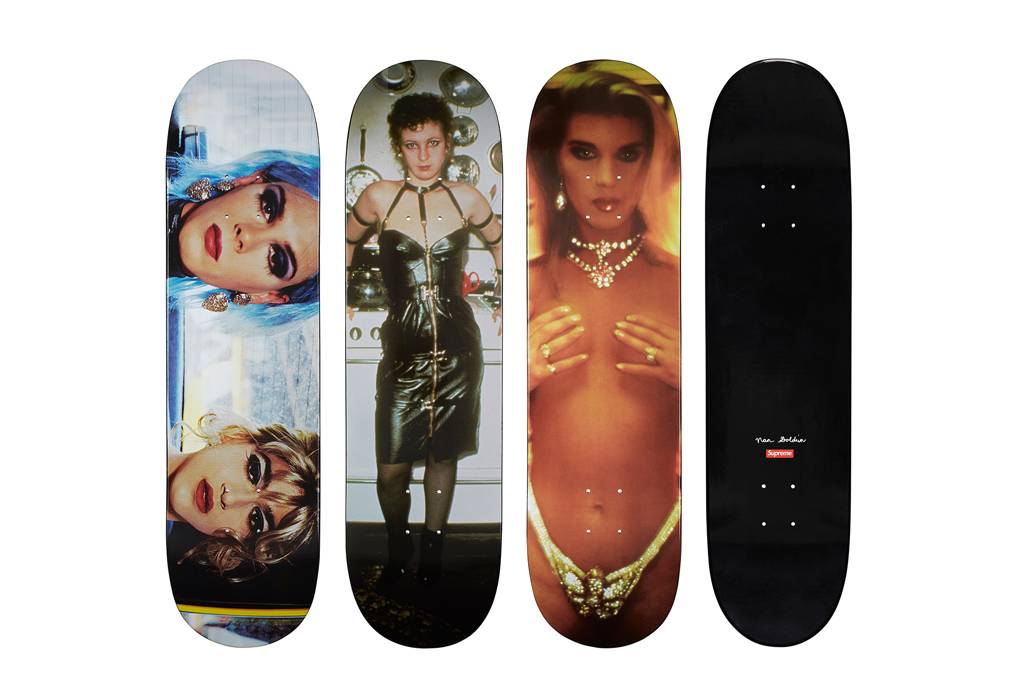 These Nan Goldin skateboards have no drag resistance!
The photographer thinks millennials are 'so conservative' and aims to change that with her drag queen images
We'll never know what Misty – AKA Miss Demeanour, AKA Scott Andrew – would have thought of having his face on a Supreme skateboard. The New York drag performer, on the left in this picture (below), died back in 2014. However, Jimmy Paulette, the other drag queen in Nan Goldin's famous 1991 photograph, is, pretty pleased about being there.
Now known as Jimmy Paul - a hair stylist who works for such clients as Italian Vogue, i-D and Marni - he proudly posted a picture of the new Supreme X Nan Goldin skateboard on Instagram yesterday, tagging his late friend.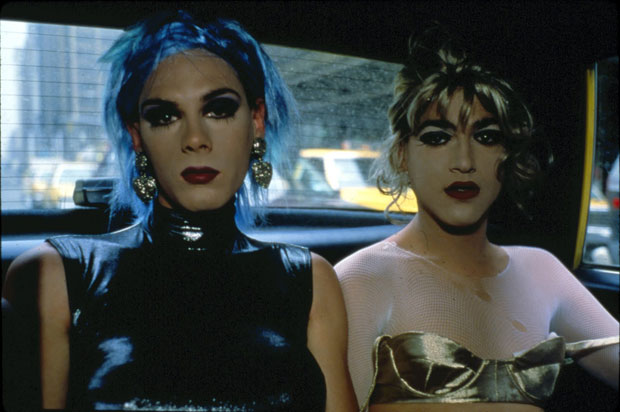 Nan herself hopes the new collection, which consists of a coach's jacket, a hooded sweatshirt, three t-shirts and three skateboards, will make younger kids think more about the lives of Misty and co.
"I'm looking forward to seeing teenagers skating on my images and wearing them," she told Vogue. "To my mind, people have become so conservative, especially the millennials – it's like the 1960s never happened – so I like the idea of them being exposed to my real world."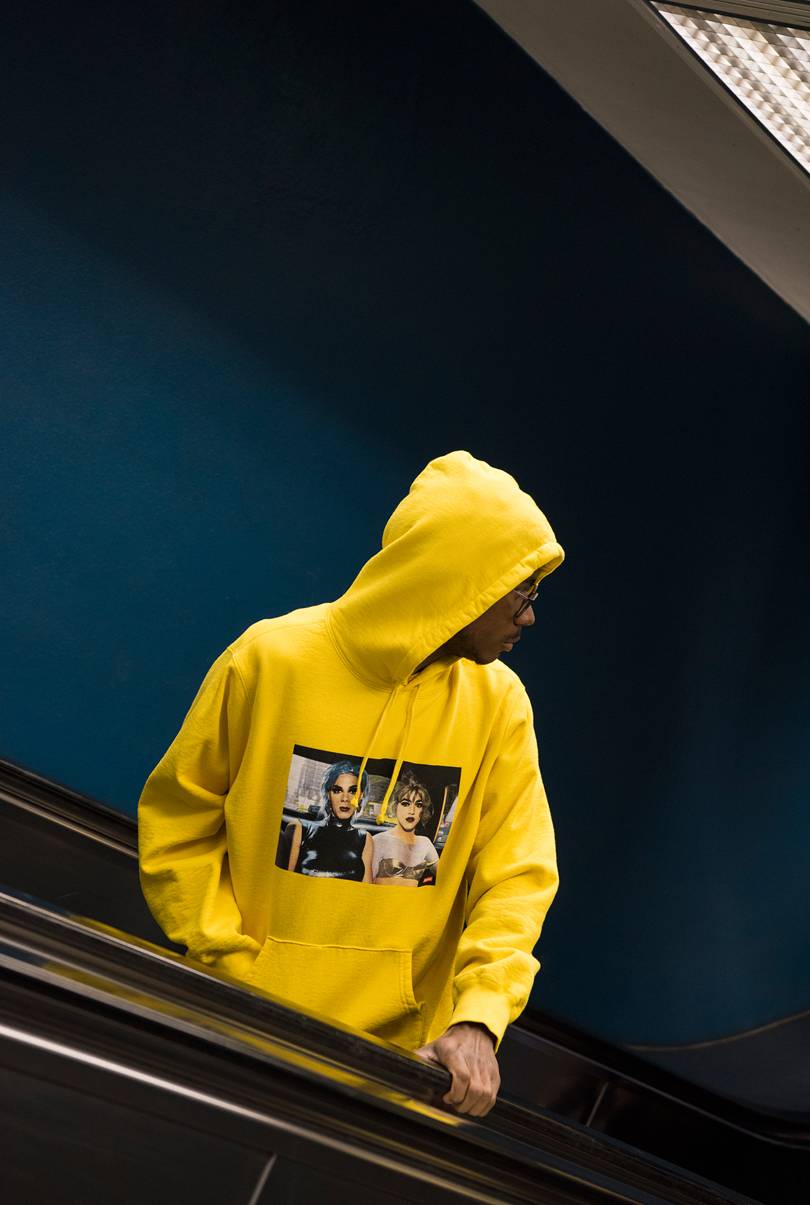 That sentiment is echoed by the cult New York skate label. "To do this project with Nan Goldin is to celebrate the diversity her work represents and expose young people to it," Supreme said. And of course, it isn't only for the kids. Nan tells Vogue, "I can't wait to wear the hoodie."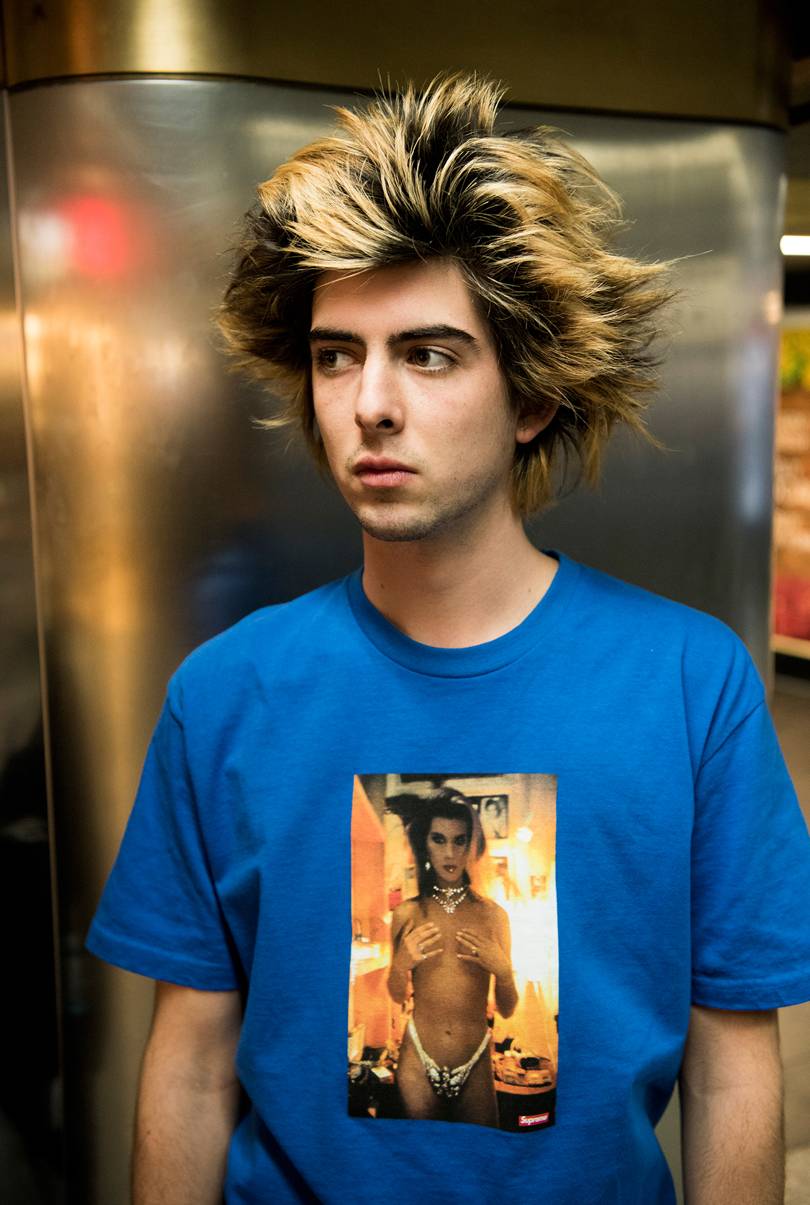 We know she could pull if off. If you think you can too, head along to Supreme stores in New York, Los Angeles, London and Paris tomorrow (Thursday 28) when the collection drops. If you prefer Nan framed and hung, or bound between hard covers, take a look at our Nan Goldin books, and our collectors' editions.