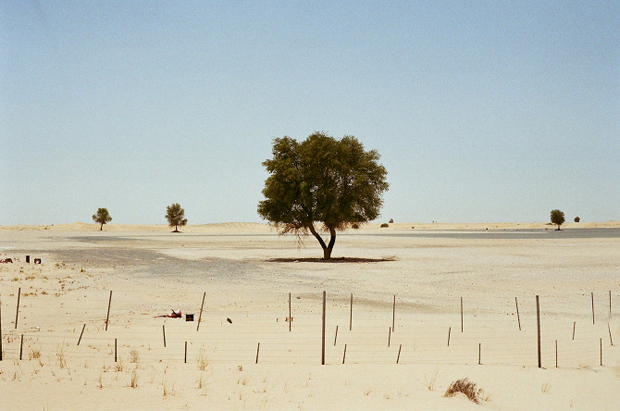 Sara Naim goes tree spotting in Dubai
The British-born photographer finds hardy specimens hanging on among the office blocks and sand dunes
Trees are not the first thing we think of when we picture Dubai; soaring skyscrapers and ambitious glass buildings such as SOM's HQ for the Mashreq Bank come to mind more readily. Yet photographer Sara Naim has taken to documenting the few tough specimens that remain in this sandy, cosmopolitan city in her series Portraits of Natives.
The London-born photographer is of Syrian descent, and was raised in Dubai. She studied at the London College of Communications and worked as an assistant to photographer Ryan McGinley in New York, before going on to exhibit in London, Cologne, Arles, Guernsey and NYC.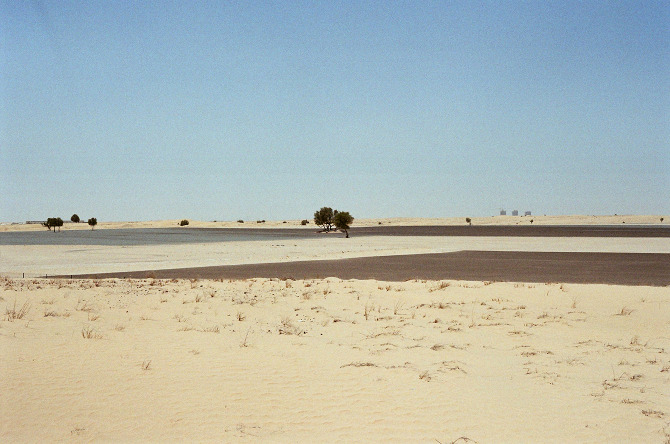 Naim is currently studying for her masters in Fine Art Media at The Slade School of Fine Art. Yet she's also found time to document these isolated arboreal outposts in a city better known for its fast-paced development.
"A region that only boomed in 2006, Dubai has recently witnessed desert plots exchange for skyscrapers, and marble floors for wind towers," Naim says. "This series isolates and documents the near-to-extinct natives."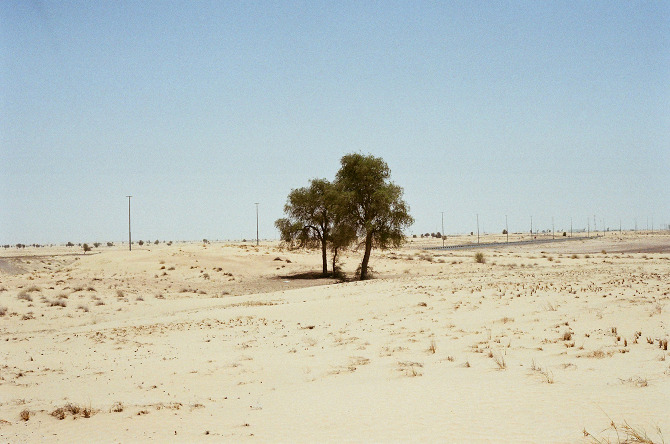 Indeed, Portraits of Natives shows how the region once looked; an arid, sandy landscape with its vegetation clinging to every last bubble of moisture so as not to dry out in the scorching desert conditions. See more of these shots here. For more exception landscape shots of a very different kind, take a look at our Bernhard Edmaier book, EarthArt, A spectacular collection of breath-taking aerial photographs of the Earth's surface. Buy it from the people who made it here.