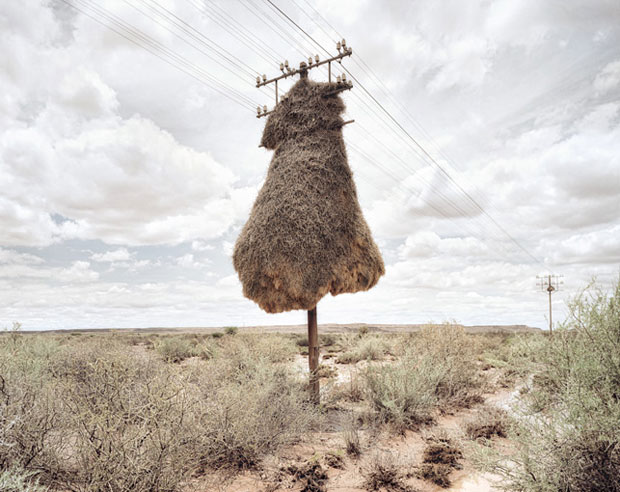 The palaces of the bird world
Photographer Dillon Marsh has been fascinated by the gigantic nests of Sociable Weaver birds since childhood
In the world of bird's nests we guess you'd call the huge structures created by the Sociable Weaver bird the equivalent of the Palace of Versailles or maybe one of those 100 million dollar Rafael Viñoly apartments up for sale in New York right now.
They are the biggest nests in the world and can be occupied by hundreds of pairs of birds at a time. Their central chambers retain heat for night time roosting, the outer 'rooms' provide daytime shade. Large nesting colonies can be active across several generations, sometimes over a hundred years.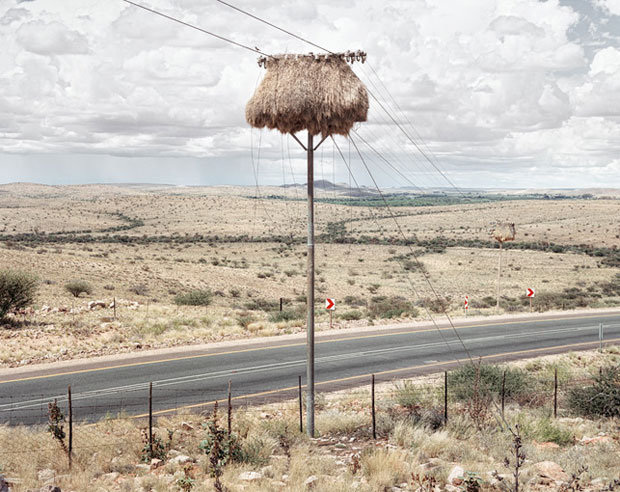 Taken in the southern Kalahari Desert by South African photographer Dillon Marsh , Assimilation documents the Sociable Weaver bird's nests, which wrap around telephone poles and tall trees and are the only signs of life in the barren landscape between towns.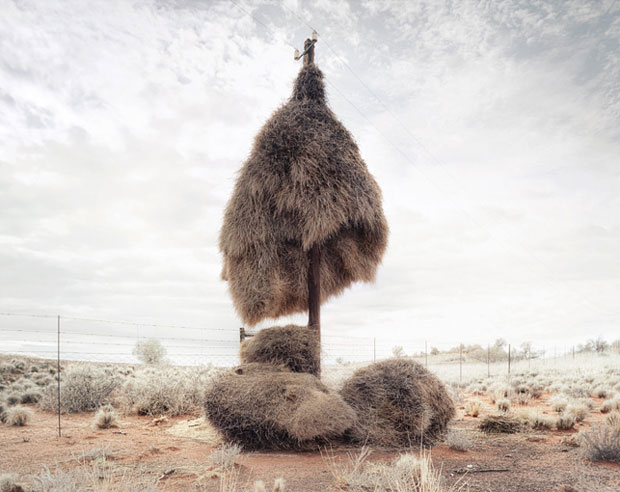 Made up of thousands of twigs, blades of stiff grass, pieces of cotton and other natural materials that the small brown birds collect, the nests can grow over 20 feet tall and or wide.
"In the vast barren landscapes of the southern Kalahari, Sociable Weaver birds assume ownership of the telephone poles that cut across their habitat," Marsh says. "Their burgeoning nests are at once inertly statuesque and teeming with life."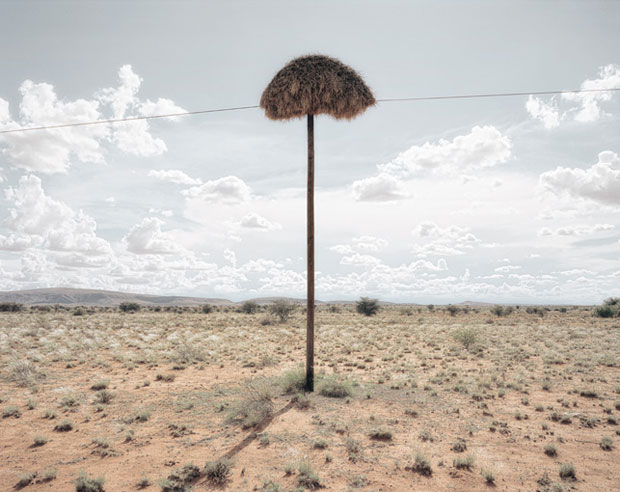 Marsh, who has exhibited in Portugal, Switzerland, the Netherlands and in his native South Africa, first encountered the Sociable Weaver while travelling as a child with his family. Since then he's been fascinated with their environment. "The twigs and grass collected to build these nests combine to give strangely recognisable personalities to the otherwise inanimate poles," the photographer says.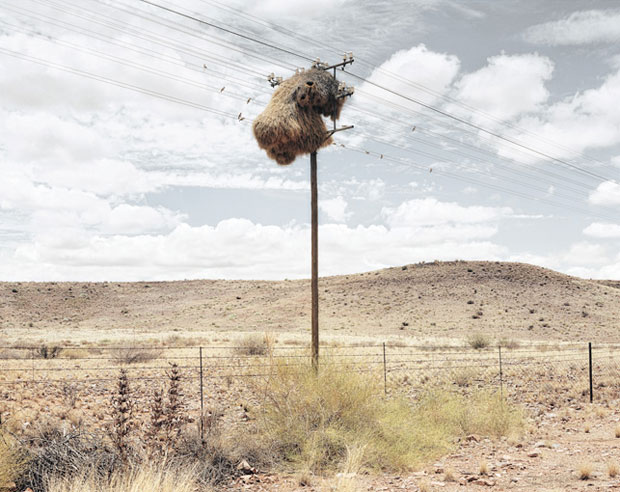 On a not entirely separate note if you have kids, or know somebody who does, you might like to place an order for our forthcoming book Architecture According to Pigeons which gives young minds a perfect introduction to the most beautiful buildings in the world and a grounding in the principals of architecture courtesy of its author, a pigeon, (yes, you read that right) who goes by the name of the Speck Lee Tailfeather. Take a closer look here.