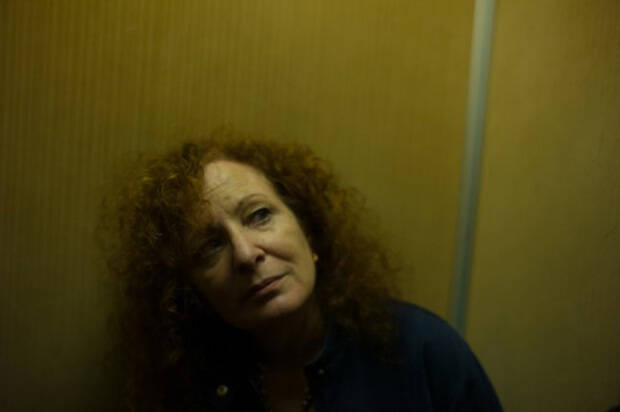 Nan Goldin film All the Beauty and the Bloodshed gets an Oscar nomination
Director Laura Poitras's film on the life of the artist already won the Golden Lion at Venice - now it's up for the ultimate documentary film accolade
When Phaidon.com spoke to Nan Goldin a few years back, around the publication of her book, Eden and After a part of the conversation centred on Goldin's thoughts about family. Not surprising as the book (which you can still buy here features photographs of the children of her circle of friends - in essence, her own extended family - that she has hung with since her late Eighties New York days.
More recently though, it's been a family of a very different kind who have preoccupied Goldin's work and life; specifically the Sackler family whose company, Purdue Pharma, developed the opioid painkiller OxyContin.
In recent years, Goldin has repeatedly highlighted the link between OxyContin and the US opioid crisis via staged protests at art institutions that have historically taken money from members of the Sackler family. She has also founded a pressure group P.A.I.N - (Prescription Addiction Intervention Now) to bring about awareness of the issue.
At the time of our Eden and After interview with Nan, she gave us a little exclusive about her desire to move into film, revealing that she had three different books she wanted to get a scriptwriter for.
"I never knew you could have a scriptwriter until Claire Denis (Goldin confidante and director of Bastards, Chocolat and Beau Travail) introduced me to hers. So I need a screenwriter to adapt these. Each of them is something I've experienced in life. I want to make narrative films."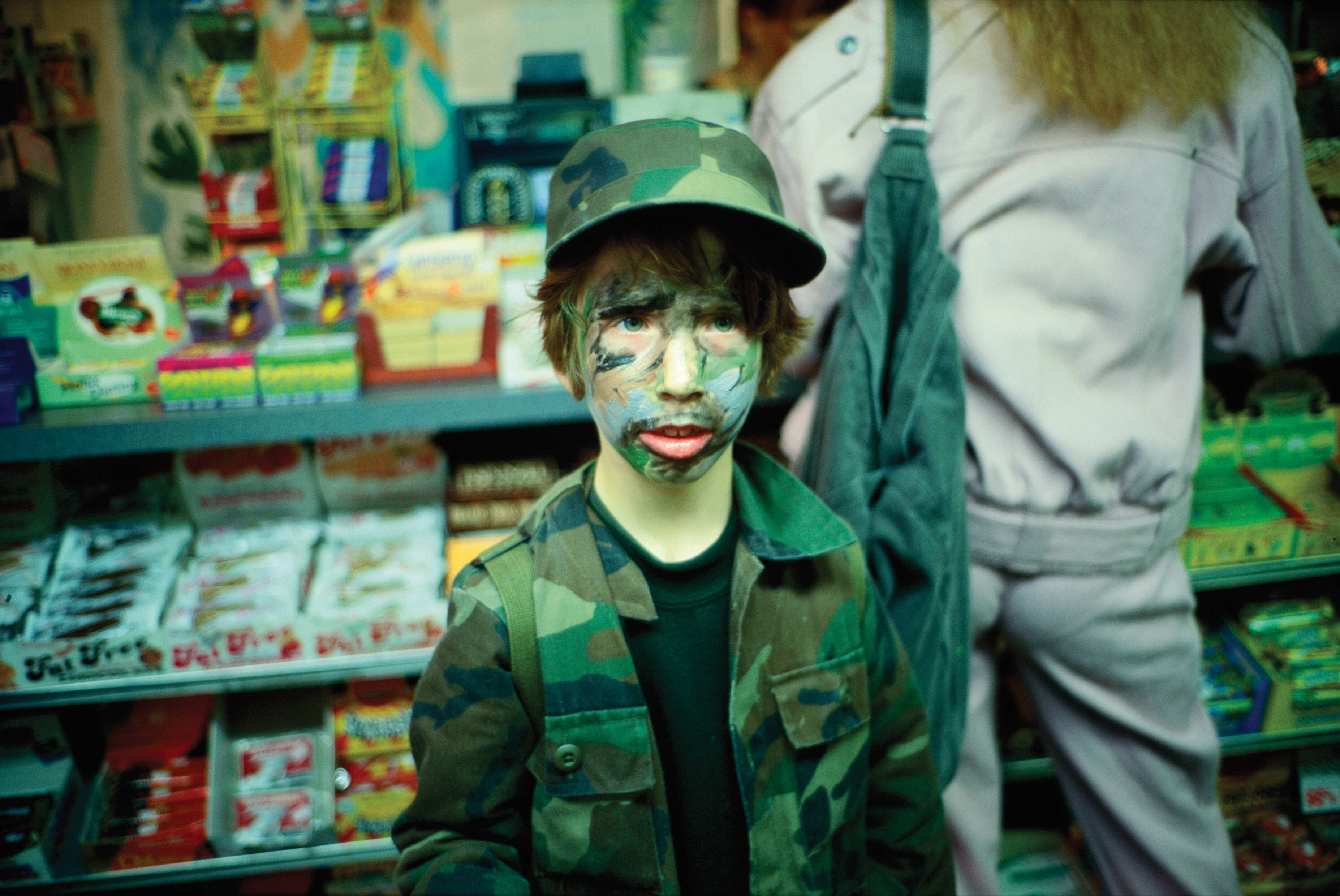 Nan Goldin - Io in camouflage, NYC, 1994
Now she's made a documentary – or rather, a documentary has been made about her, taking in much of her recent campaigning, her childhood in rural Maryland, her traumatic documentation of the AIDS crisis in New York and her subsequent transformation into global art star.
All the Beauty and the Bloodshed, Laura Poitras's intimate documentary about Goldin, her art and her activism is released in the UK this Friday, January 27 and this week received a nomination in the category for Best Documentary at the Oscars, due to take place in March.
The film begins on March 10, 2018, the day Goldin turned up at The Metropolitan Museum of Art, New York, protesting at the Temple of Dendur exhibition, in the Sackler wing. Accompanied by a number of fellow activists, Goldin entered the gallery chanting "Sacklers lie, thousands die." Just months earlier, Goldin had revealed her opium addiction to the magazine Artforum. Goldin became hooked on the drug in 2014 after being prescribed OxyContin for surgery. At the height of her habit the artist was on 18 illegally acquired pills a day – a gigantic leap from the 3 pills a day she had initially been prescribed.
Poitras, who previously directed the 2014 Edward Snowden documentary Citizenfour, focuses on both Goldin's work as an activist and her difficult childhood in Maryland, her ground-breaking work as an artist in New York's downtown scene of the late 80s and early 90s, her addiction and eventual recognition as a major global artist. The film is structured in seven chapters, each of which begins with a photographic sequence or archival footage of a period of Goldin's life and then transitions to footage of her recent protests with P.A.I.N.
The most dramatic and moving scene comes when Goldin at last comes face to face with the Sacklers, via a Zoom call, as part of her legal proceedings against them. Goldin talks of her addiction and overdose while the camera focuses on her trembling hand, entwined with that of fellow P.A.I.N. activist Megan Kapler.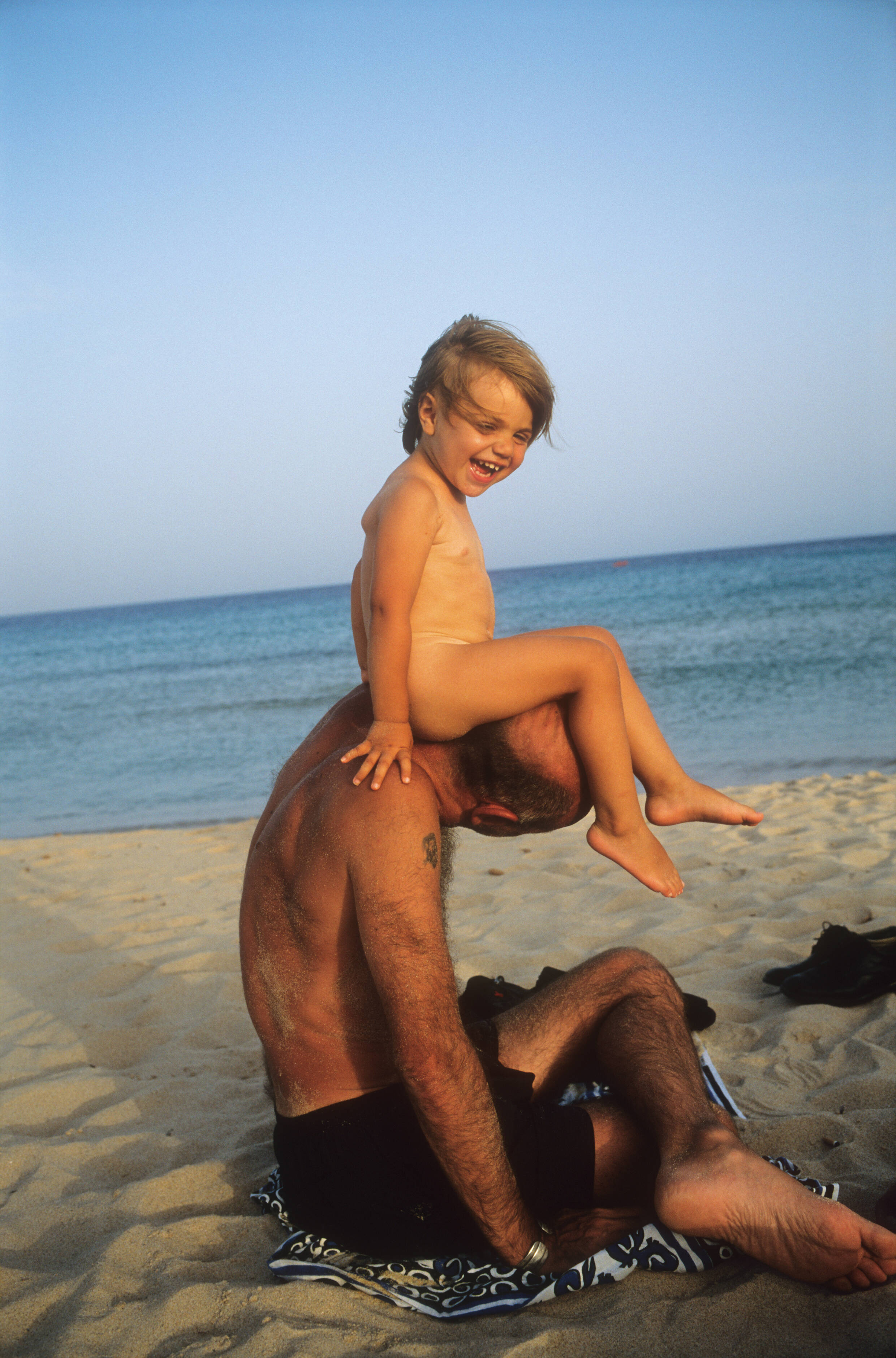 Nan Goldin - Isabella and Guido's game, the statue, Sardinia, 2003
Goldin is the main narrator of the film, with additional interviews from journalist Patrick Radden Keefe and Megan Kapler. The film premiered last September, at the 79th Venice International Film Festival, where it was awarded the Golden Lion. The Oscar nomination is in the category for Best Documentary. Poitras previously won the award in 2015 for her Snowden doc.
All the Beauty and the Bloodshedgets a widespread UK cinema release this week and is now streaming in the US.
You can see and purchase some of the work that made Goldin a recognised global artist here and here.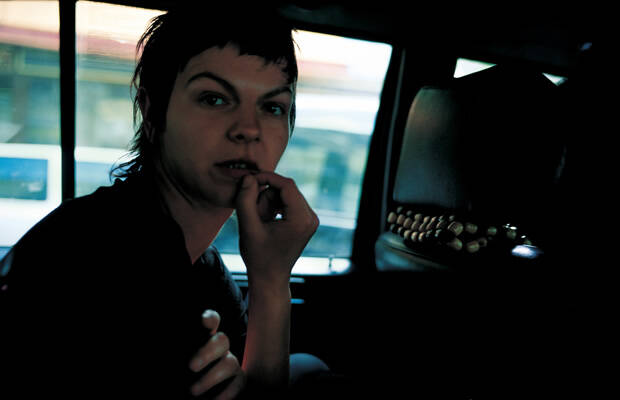 Nan Goldin - Valerie in the Taxi, Paris, 2001