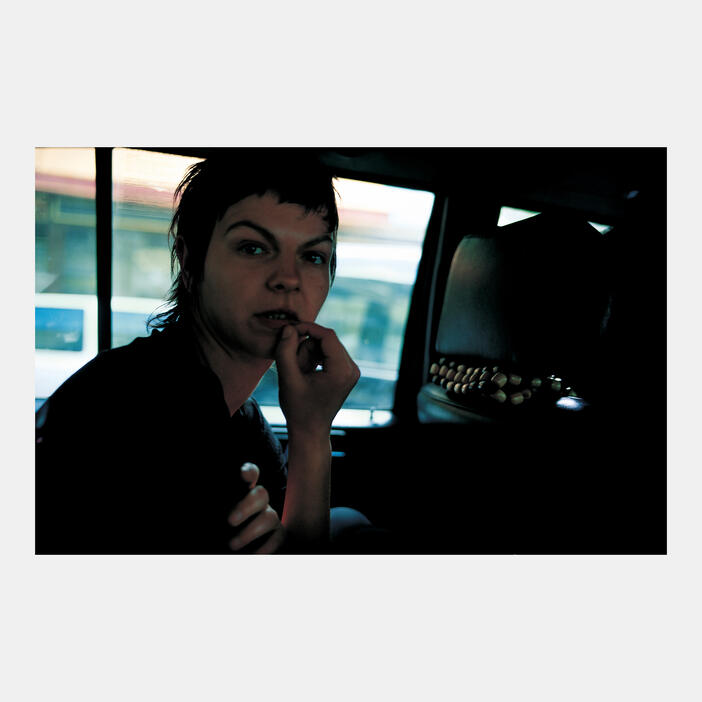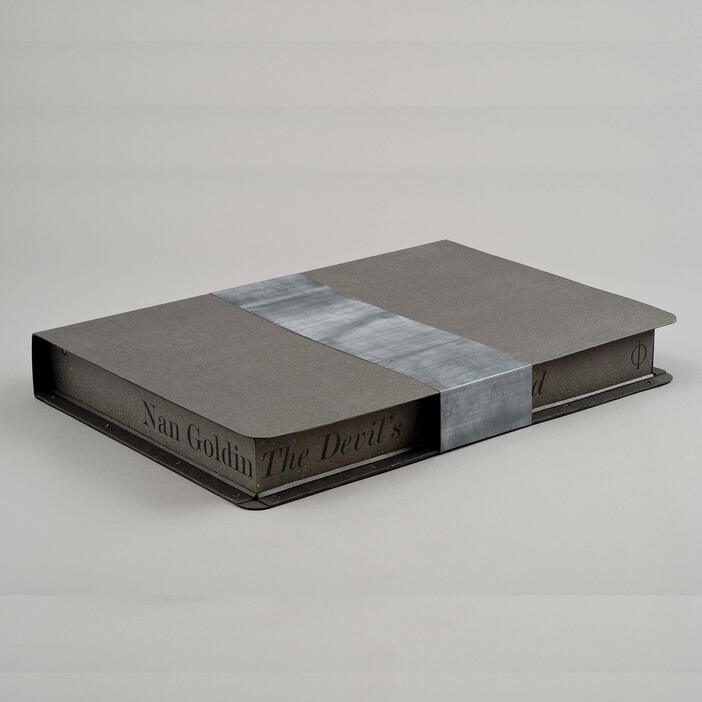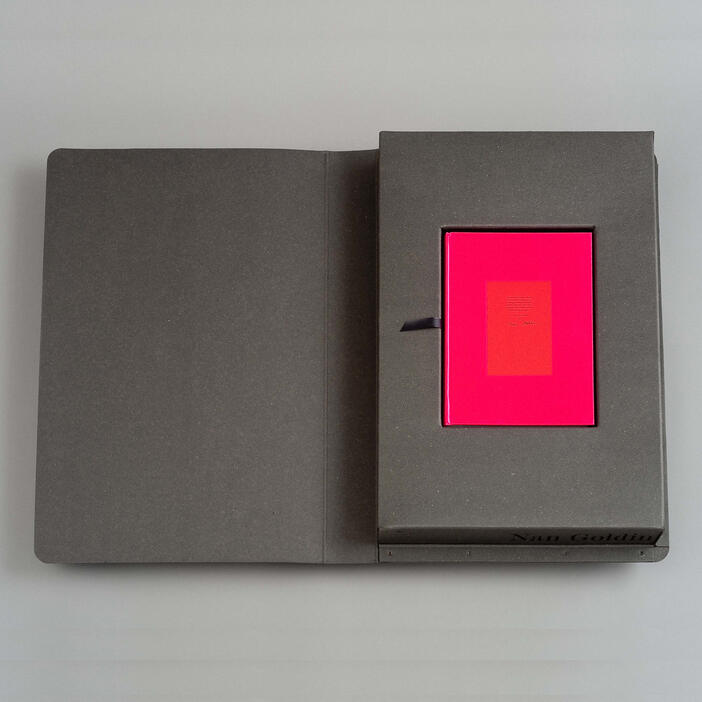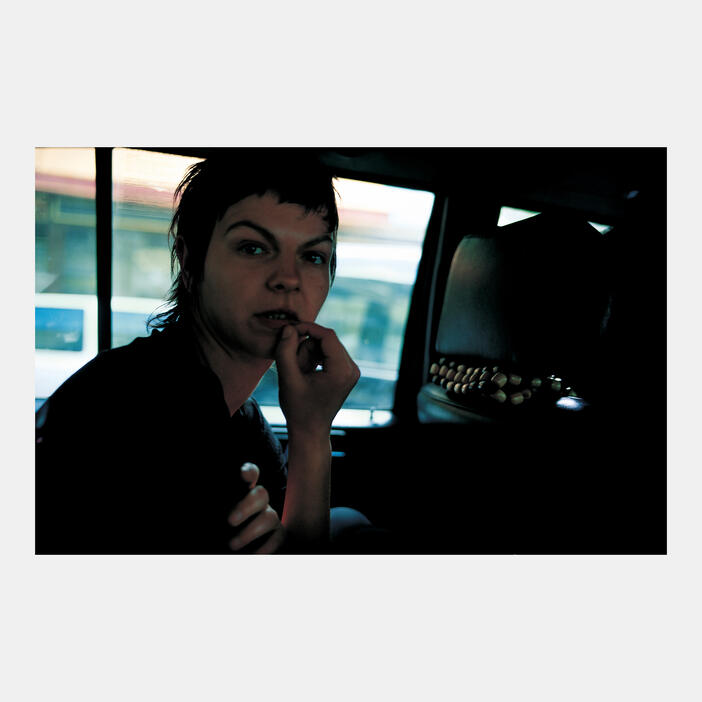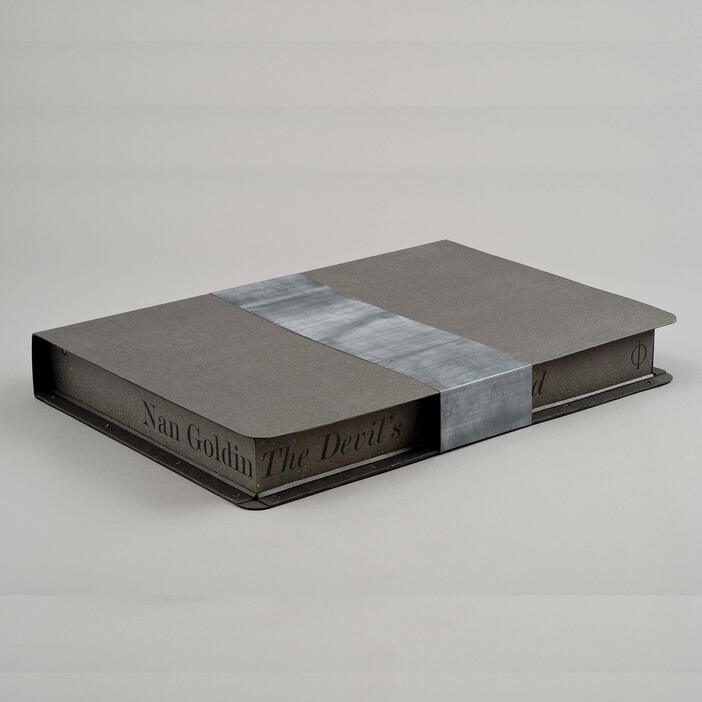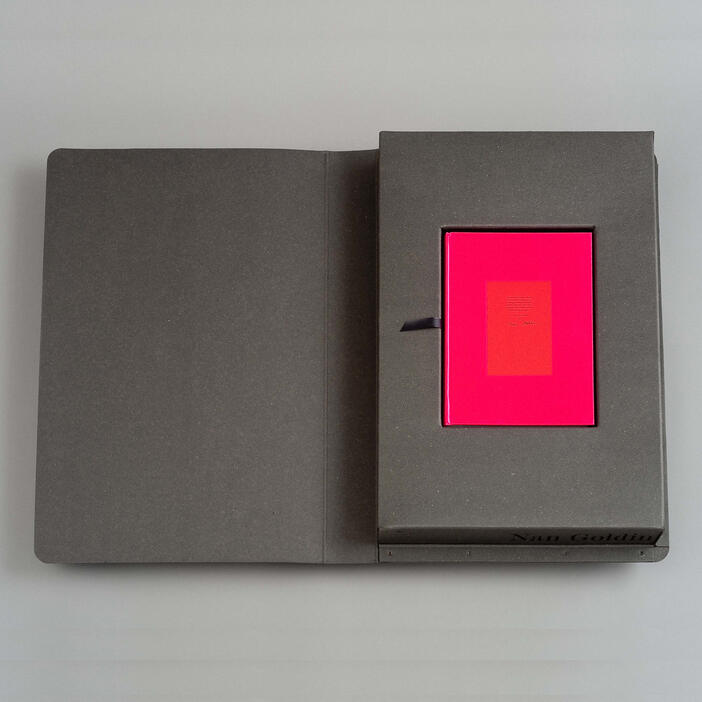 Valérie in the taxi, Paris, 2001 :
Price AUD$3600.00 Price CAD$3400.00 Price €2100.00 Price £1650.00 Price T3000.00 Price USD$3000.00
Format: Cibachrome
Sheet size: 406 x 610 mm (16 x 24 inches)
Image size: 356 x 533 mm (14 x 21 inches)
Box: 689 x 464 mm (27 1/8 x 18 1/8 inches)
Printed in 2004 in an edition of 100 plus 5 artist's proofs
All copies are signed and numbered by Nan Goldin
Special edition of The Devil's Playground that is beautifully bound, individually signed and numbered, and presented in a specially made box together with an original print, also signed and numbered by Nan Goldin
Valerie in the taxi, Paris captures a candid moment between friends, laid-back but with an apparent intensity to Valerie's conversation that the camera rarely captures.
Renowned for tender, honest, revealing, intimate and sometimes brutal pictures of herself and what she calls her extended family, Nan Goldin (b.1953) is so close to her subjects that they hardly remember she is there. Like a visual diary her photographs tell the stories of emotional turmoil, passion and peace. This image captures Nan's friends in moments of total self-absorption, moments into which Nan has been allowed after long periods of building up intense relationships and trust with her subjects, so that the camera is as much a part of the relationship as she is.
Goldin's pictures are both courageously candid and affirmative, documenting the births and deaths, the mundane and the ecstasies, the drugs and rehab of her life as a photographer, friend and lover.
Specifications:
Format: Hardback
Size: 300 × 225 mm (11 7/8 × 8 7/8 in)
Pages: 504 pp
Illustrations: 0 illustrations
ISBN: 9780714844220
Nan Goldin was born in 1953 in Washington, DC. She grew up there and in Boston, where she began to take photographs at the age of 15. In 1978 she moved to New York and then to Berlin where she lived and worked from 1991 to 1993. She currently lives and works in Paris. Since the early 1970s, Goldin has taken numerous photographs of her friends and 'family', which form a unique corpus of work. She is most famous for her Ballad of Sexual Dependency photographs, a constantly changing slide show of approximately 750 photographs set to music. Goldin's life and friends became the focus of her work - a diary of friends and lovers in Europe and America, in the underground and gay scene. Since the 1980s Goldin's photographs have been exhibited internationally, at the San Francisco Museum of Modern Art in California, the Whitney Museum of American Art in New York, the Stedelijk Museum in Amsterdam, the Centre Georges Pompidou in Paris and the Museu Reina Sofia in Madrid.