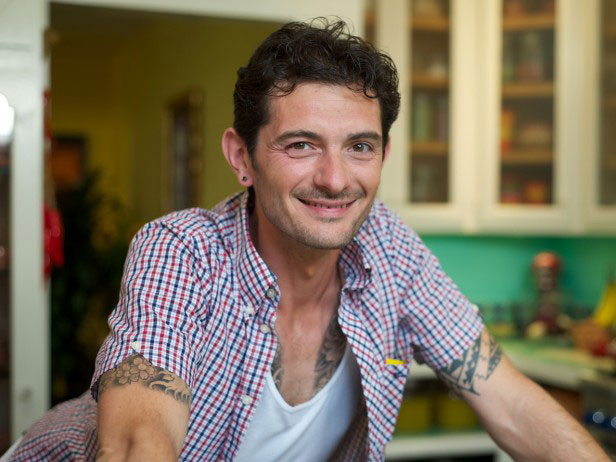 Silver Spoon Golden Memories - Gabriele Corcos
The Cooking Channel chef recalls cooking with nonna in Tuscany for our 10th anniversary Silver Spoon celebrations
Gabriele Corcos will need no introduction for our American readers. As co-host of Extra Virgin with his actress wife Debi Mazar on the Cooking Channel he thrills viewers with recipes from his Tuscan ancestry.
He's also a big fan of Phaidon's own cookery output - we counted 27 Phaidon gastronomy books on the shelfie photo he sent us a couple of weeks back! So we were naturally honoured when he agreed to join in with our tenth anniversary celebrations around the truly iconic Italian cookery book The Silver Spoon.
As you might know, first published in 1950, Il Cucchiaio d'Argento (The Silver Spoon) quickly became the most successful cookbook ever to be published in Italy. Experts were commissioned to collect hundreds of traditional recipes from throughout the country, including every regional speciality. In 2005 Phaidon published the first ever English language version and it instantly became a hit, selling close to two million copies to date.
So who better to kick off our series than a true red blooded Italian like Gabriele? However, as famous as Gabriele is in the US, he's not the most famous Italian to grace the Americas. That accolade goes, of course, to Christopher Columbus which is why we've chosen Columbus Day to launch this new series in which big name chefs with Italian origins, or who've made their reputation in the world of Italian cuisine, share their red sauce memories with us and, in a few select cases, even a recipe they've devised too.
Today we kick off with what Gabriele calls his Red Sauce Digressions. We really enjoyed them and we're sure you will too. Oh, and look out for a very special competition/ sweepstake entry at the bottom of this story as well as Gabriele's personal recipe for Amatriciana sauce.
"As an Italian emigrant to the US it did not take me too long to realise that if there is one recipe synonymous of patriotism it is Red Sauce (in Italy we do not call it marinara!) It is not only about the flavours themselves, it is about heritage, memories, smells that channel people back to their roots. In Italy we say that each and every grandmother has the best recipe for it! Indeed when I cook for guests either at home, or at my restaurant, the best compliment that I can receive, the one that truly makes me happy to the bone is: 'Your sauce makes me think about my grandmother, or grandfather!'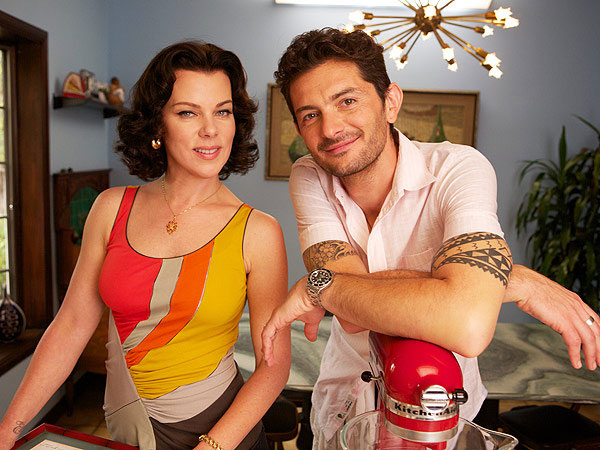 "Touching people's souls with my food gives me all the purpose I need to keep working hard to preserve the memories and tell the stories of the land that I miss so much. For an Italian man - and I say this because for the most part we are all mamma's boys and we all at some point spent time cooking with the women of our family - the very first step at the stove is to learn the recipe for our family's red sauce. It is almost a rite of passage, like receiving a family heirloom. From the moment that my grandmother showed me her recipe I felt I had the obligation to guard it and perfect it in order to achieve family happiness, and in my early years at the stove my younger brother became my guinea pig.
"Nonna Lola used to have a massive vegetable garden, and even if I remember like it was yesterday how hard the work in the fields was in the middle of summer, I also can rejoice when I think about the abundance or produce that would be pumped out of her kitchen. After the harvest it would take us almost a week to cook it all down, jar it and box it into the dark wine cellar. Yes, the same place where we would keep all the jams we would have cooked in the weeks prior.
"Having a red sauce ready to go in your cellar (or freezer if you live in New York City) is an absolute must. There can be no food emergency in my house, and a fresh red sauce, garnished with some fresh basil, (or parsley in winter), a little grated parmigiano and a drizzle of extra-virgin olive oil is always welcomed by all my girls.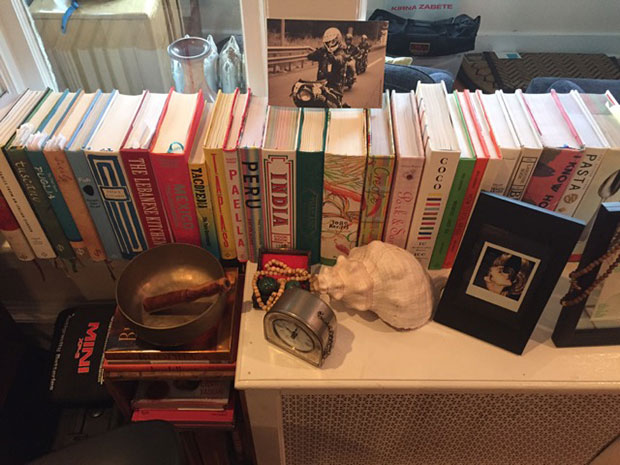 "Our red sauce recipe is intended to be used with pasta primarily, but it is also a very useful base for stews, soups and last but not least it becomes the right vehicle to recycle leftovers. Those sautéed zucchini from last night can become a wonderful vegetarian sauce for some rigatoni, the leftover beef can be simmered in the sauce until the meat falls apart and become the perfect condiment for some "tagliatelle all'uovo". I have been in the US for 15 years now and no, I do not use the sauce on meatballs that I do not put on top of spaghetti!"
And if that's got your taste buds buzzing here's Gabriele's own recipe for Amatriciana sauce.
"This sauce is special to me because if I find the right guanciale the flavour is absolutely identical to what you can find in the countryside of Tuscany. It is one of the first recipes I learned as a kid and I practiced cooking it for my brother when my parents would go out on Saturday night. I would cook a whole pound of pasta and we would watch horror and action movies until my parents came back!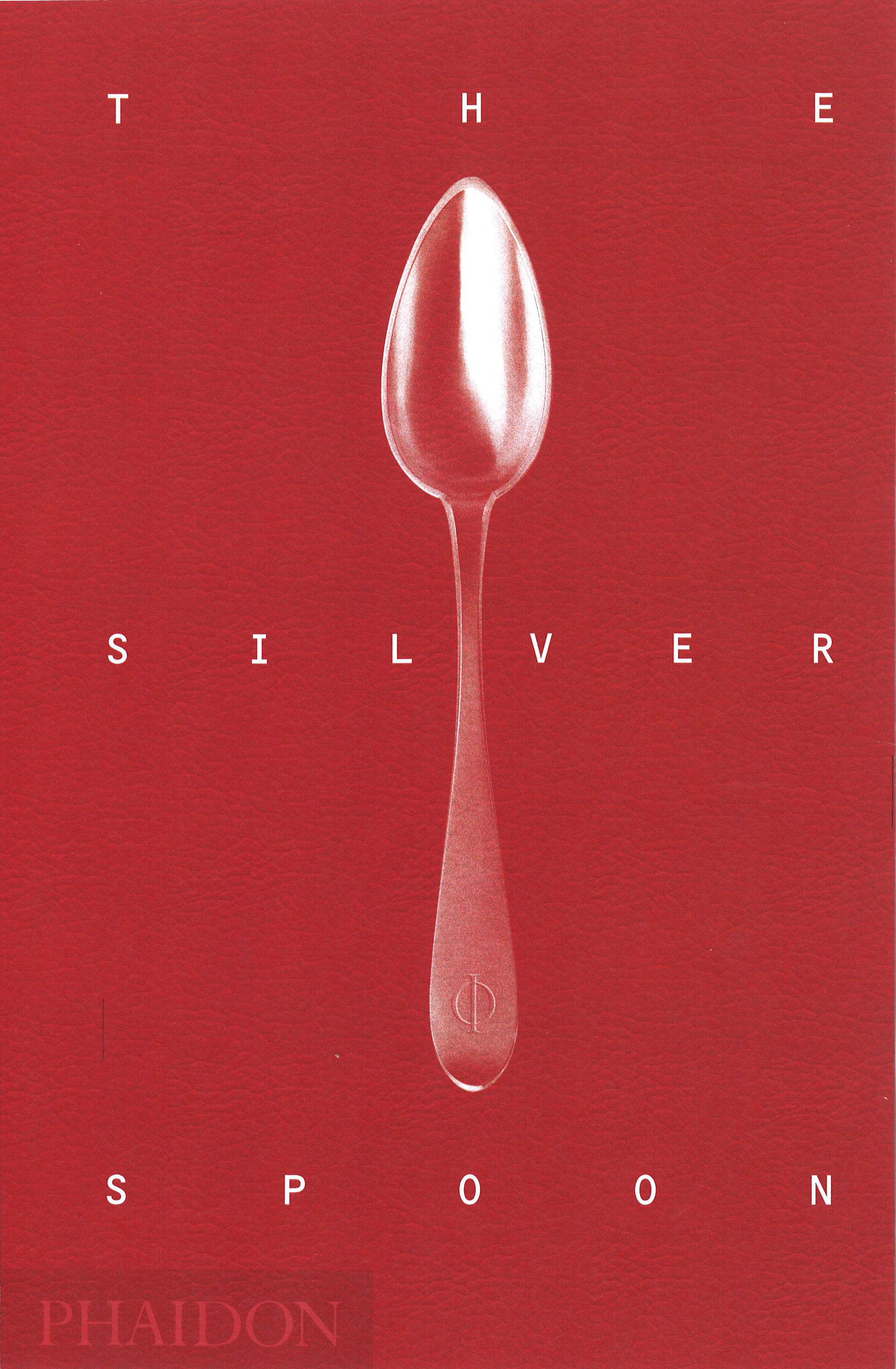 Prep Time: 10 min. Cook Time: 20-25 min. Serves: 4 -6.
1 lb Dry Pasta, preferably Penne or Spaghetti 4 oz Guanciale or Pancetta (however Guanciale should be considered mandatory!)3 cloves of Garlic, 1 can of Pelati 28oz (Peeled Tomatoes), 6 leaves of Basil, 1 handful of Parsley, 1 teaspoon crushed Red Pepper, Olive Oil, Salt and Pepper, Freshly grated Parmigiano Reggiano or Dry Pecorino for dressing, Dice the Guanciale or slice it in thin strips.
Puree the peeled tomatoes with an immersion blender and set aside. In a non-stick pan large enough to finish your pasta when it's ready, sauté the meat in 2 tablespoons of hot olive oil until golden. Add the garlic chopped roughly and the crushed red pepper, sauté for a couple of minutes then add the tomatoes. Season with salt and pepper, add the basil ripping it in pieces with your hands, lower the flame and stir well. The sauce will have to cook uncovered for about 15 minutes to reduce at its best texture.
Bring a pot of salted water to a boil, cook the pasta for about 1 minute less than indicated on the box, drain and add to the Amatriciana sauce. Finish on a high flame stirring and jumping the pasta to make sure that the sauce is evenly distributed. Serve garnished with a touch of finely chopped parsley, a generous sprinkle of Parmigiano or Pecorino and a drizzle of the best Extra Virgin Olive Oil.
Make Pasta al Pomodoro and share your pictures with us. Tag @phaidonsnaps and #mysilverspoon #phaidon
And enter the Silver Spoon 10th Anniversary sweepstake for a chance to win a full silver spoon library ($600 value) and a $500 shopping spree from Eataly.com, the world's largest Italian marketplace.
You can download the recipe for Pasta al Pomodoro and take a look at our Silver Spoon prize draw or sweepstake here.