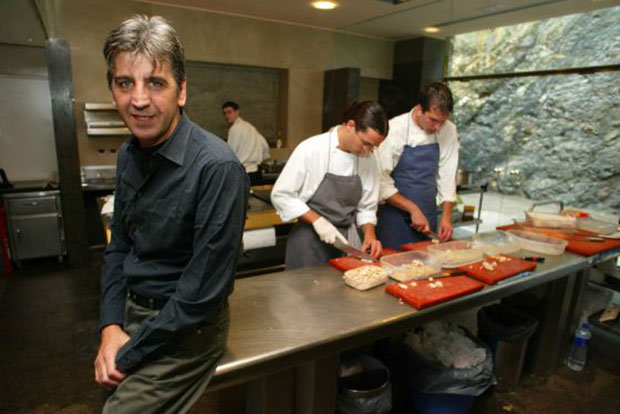 RIP Juli Soler the man who launched Ferran Adrià
We're sad to report the death of the author, elBulli owner and Honorary President of the elBulli Foundation
It's with great sadness that we have to report the passing of elBulli's Juli Soler at the age of 66. Soler played a pivotal role in the story of Ferran Adria and elBulli and, at the time of his death, was the Honorary President of the elBull Foundation having recently stepped down as culinary director due to a neurological disorder.
Soler was the charismatic force of nature who ran the front-of-house at elBulli from 1981, and went on to guide the restaurant through its most successful years. He was the one who gave Ferran Adrià his big break at elBulli in the same decade and who co-owned the restaurant from 1990.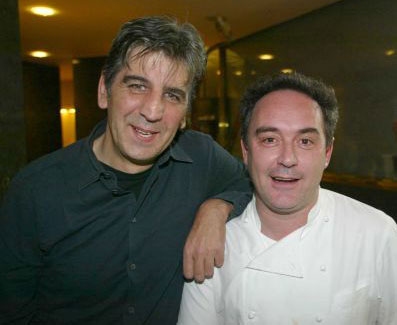 Our Taste of America and Reinventing Food Ferran Adrià books author Colman Andrews perhaps put it best when he described Soler as more than just one of the best maître d's in the world: but also "the restaurant's reluctant financial manager, personnel wrangler, and detail man, alter ego henchman, sounding board, and professional helpmeet to the world's greatest chef." Andrews concluded that "without Juli Soler, there would be no elBulli as we know it, and probably no Ferran Adrià."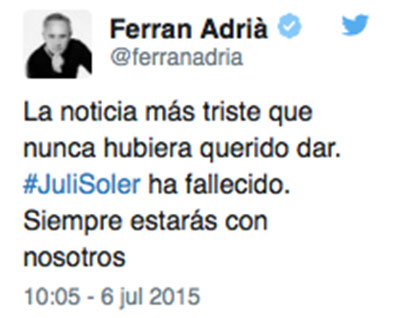 Soler also co-authored our A Day at elBulli book and enjoyed a life in the music and entertainment business before taking on elBulli, opening nightclubs and hosting DJ sets wherever and whenever he could. To the end he was a huge Rolling Stones fan, and when accepting a lifetime achievement award at the Gastronomika foodie festival came onstage to the band's Time Is On My Side. RIP Juli.