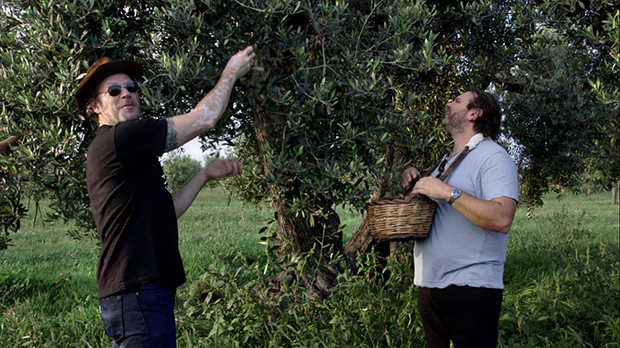 Redzepi, Atala and Nilsson in Vice food show
We're only two episodes in, but we like what we've seen so far from Vice's chef show, Being Frank
Frank Falcinelli and Frank Castronovo, the New York chefs and restaurateurs, are known for being good company. Their places, including the Italian Frankies Spuntino and the Germanic-influenced Prime Meat, aren't showered in Michelin stars, but they are renowned for offering fine honest cooking as well as a great neighbourly atmosphere. So, it shouldn't come as a surprise that, when the Franks came to present a TV show, fellow culinary stars were only too happy to share the screen with them both.
Though we're only two episodes into Vice's great new food show, Being Frank, we've already caught appearances from René Redzepi, Daniel Patterson, Magnus Nilsson and Alex Atala, as well as some famous faces from beyond the kitchen, including James Murphy and Martha Stewart. They've covered off Brooklyn, with a show profiling their new 'artist residency for chefs' Res, and Sicily, with some fairly heavy-looking pepper negotiations.
We hope to catch a trip to Noma, Coi, DOM and perhaps even Faviken in the coming months. Find out more here, and for a richer understanding of some of the chefs involved, take a look at our gastronomy titles.