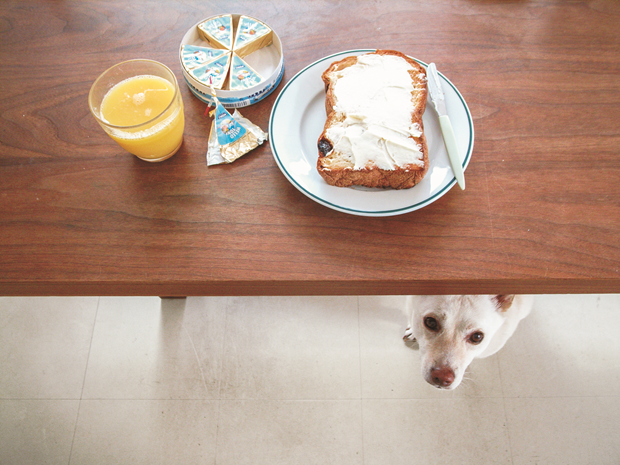 Is there a serious message behind Bread and a Dog?
Well, sort of. Find out in this interview with its author, the animal lover and culinary specialist, Natsuko Kuwahara
Bread and a Dog might seem like fun, yet its author Natsuko Kuwahara says there is more to this heart-warming book than the food she has baked for herself and the lengths her dog Kipple has gone to in order to get a taste.
"I wanted more people to find out about the rescued dogs and to realize the charm of mixed-breed animals," she explains. "In Japan, more people buy dogs in shops than adopt rescued pets."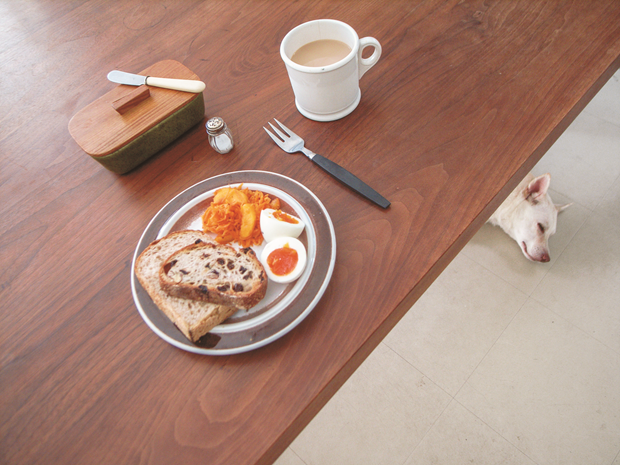 Natsuko, a culinary specialist from the Nakano district of Tokyo, adopted Kipple nine years ago, after finding her on an animal-fostering website. The dog has since found her place in Natsuko comfortable home. Kuwahara works as a culinary specialist, food stylist and photographer, and most of her professional life involves drawing up recipes for books and magazines.
"I especially like baking," she explains; it is a joy her dog appreciates also. While Natsuko says Kipple is not an especially greedy beast, she does admit, "the only human food that she wants is bread."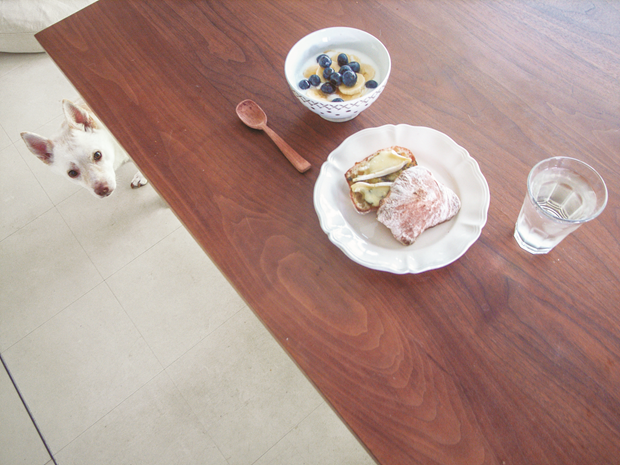 Four and a half years ago Natsuko began shooting pictures of Kipple begging for baked goods, posting the images of her pet on social media.
"I received a lot more feedback that I had ever gotten before," says explains. "So I decided to keep posting pictures. The number of followers increased little by little, the photographs turned into a book."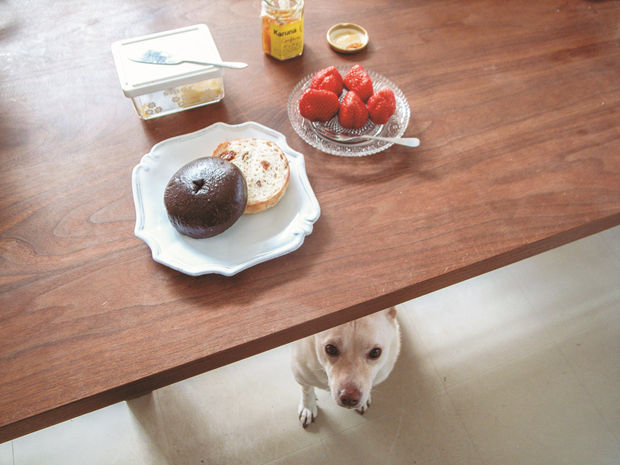 Phaidon's new English-language edition of the title not only brings together Kipple's winsome pictures, but also many tasty recipes that the dog has had the good fortune to eat. These include common confections, like scones, French toast and banana-coconut muffins, as well as more esoteric treats, like amazake and ume juice, and a Japanese vinegar drink. Though these meals look picture perfect, Natsuko says they were, on the whole, simple, home-cooked dishes.
"Almost all of the recipes included in Bread and a Dog are the breakfasts I cook and eat every day," she says, "though some of them are sample recipes that I cooked for my work."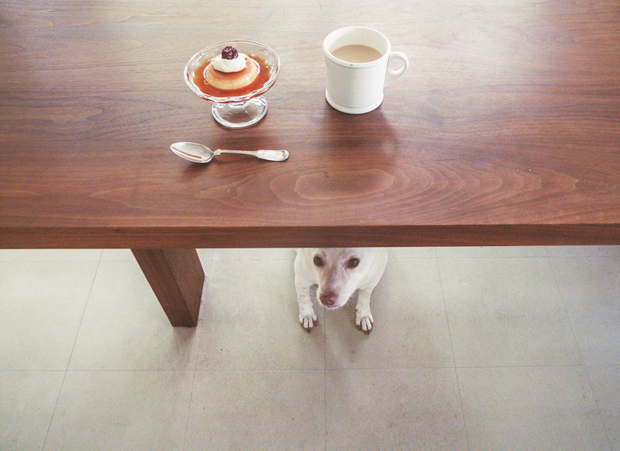 This combination of great baking and fun pet photography has proven to be very popular in Japan, and looks set to become a hit elsewhere, though canine lovers should take heed: no animals were harmed in the making of Bread and a Dog.
"Eating too much bread is not good for a dog's health," Natsuko admits. "Bread contains salt, which is bad, and dogs physically don't need grains in the first place. When I feed Kipple bread, I give her only a little piece of it. Besides, I choose grain-free dog food, which she eats every morning and evening."
Indeed, regular followers of Natsuko's Instagram account will know, Kipple now a bread substitute, in the form of a baguette-shaped toy.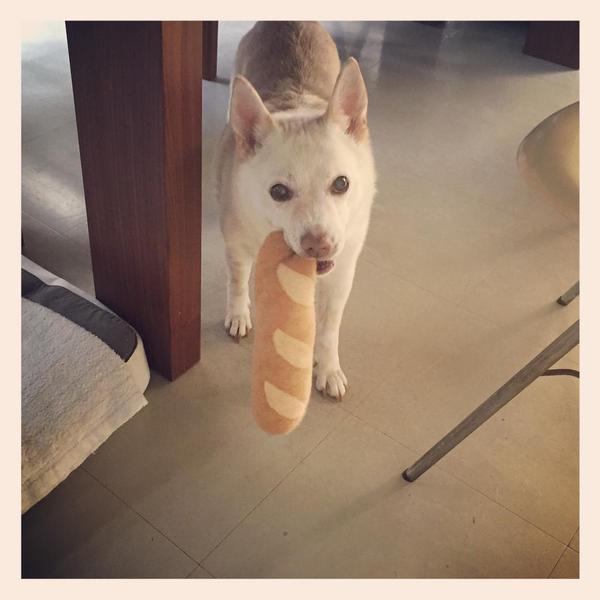 "A friend of mine gave her this as a gift," says Natsuko. Though she admits her pet probably doesn't realize the toy is loaf shaped, "Kipple seems to feel like chewing something when she is happy or having fun, and I suppose the shape and the size of the toy is good for her for such occasion."
It's a fair exchange, given the amount of fun the animal has given us humans. Find out more about this book here, and pre-order your copy here.