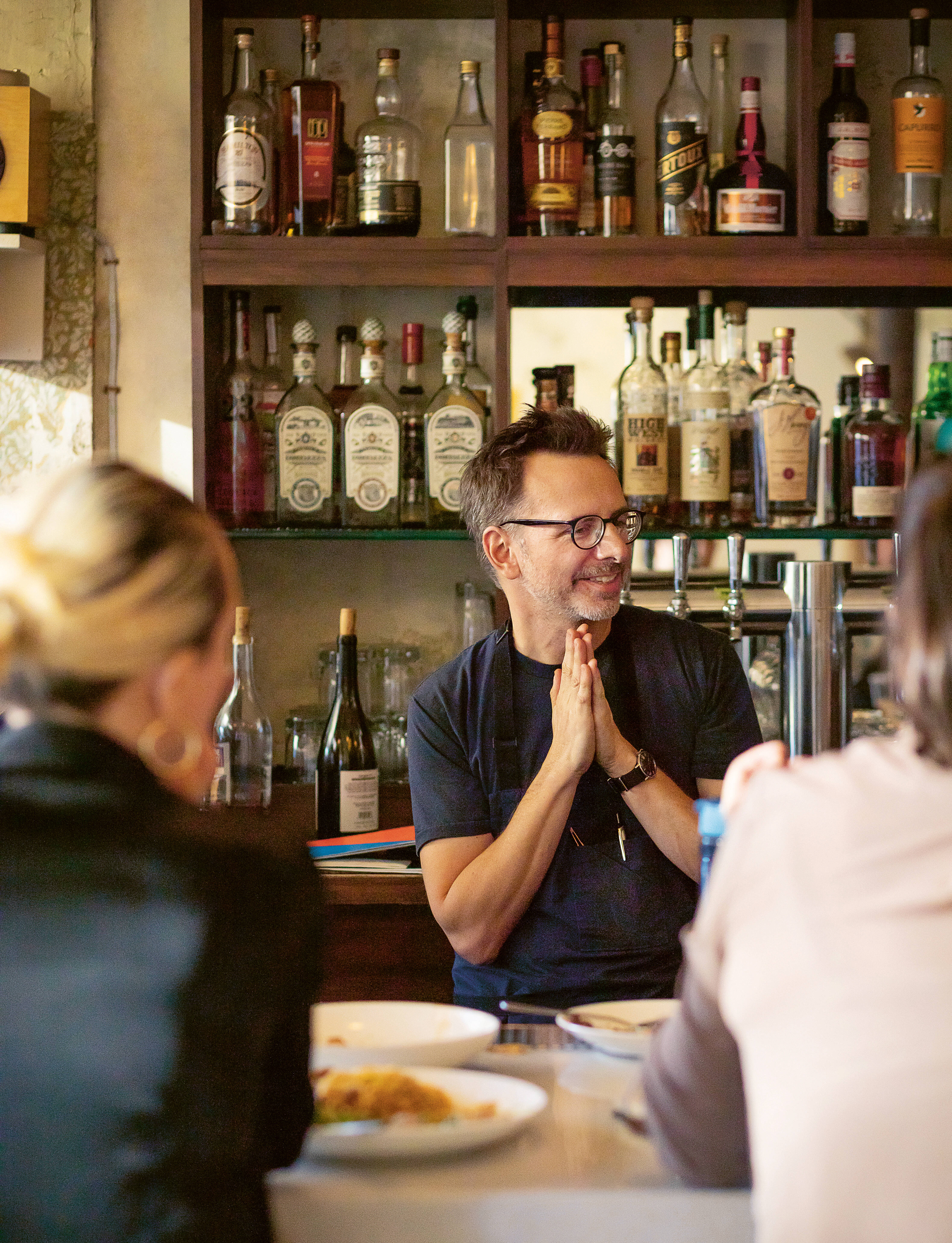 Jason Hammel on the early inspirational days of Lula Cafe
Our interview with the chef and founder of America's favourite cafe sees him reflect on 20-hour days, marriage proposals, celebrity guests, and more
The hip and happening neighbourhood of Logan Square in Chicago has been home to the iconic Lula Cafe since 1999. The venue is a true legend of the area, not just for its food but for the way that it embodies twenty years of cooking, love, friendship, and community. Now, its executive chef and owner Jason Hammel has told the incredible story of those years in The Lula Cafe Cookbook, a personal odyssey revealing the heart and soul of this unique restaurant - told through food.
It includes over 100 recipes that have featured on Lula's menus over the years. There are Cafe Classics—such as Pasta Yiayia and Beet and Strawberry Bruschetta—which have been served since the beginning and that loyal diners return for. Then there are ever-changing seasonal dishes—including Celery Root & Almond Bisque and Chickpea and Fennel Tagine. They are showcased in chapters on brunch, salads, snacks, vegetables, meat and fish, pasta and risotto, and desserts.
But while Lula is where Chicago locals go to relax and enjoy Jason's trailblazing cuisine, the cafe is also an art gallery, community hub, and meeting place for gourmands, artists, writers, filmmakers, and musicians. It's where Alice Waters and Magnus Nilsson have eaten when they're in town. It's where Ira Glass, Patti Smith, and Fred Armisen go too. It's both casual and destination. How did it come to occupy such a soft spot in American foodies' hearts? Read the first of our two-part interview with Jason in which he tells us about the early days of Lula Cafe.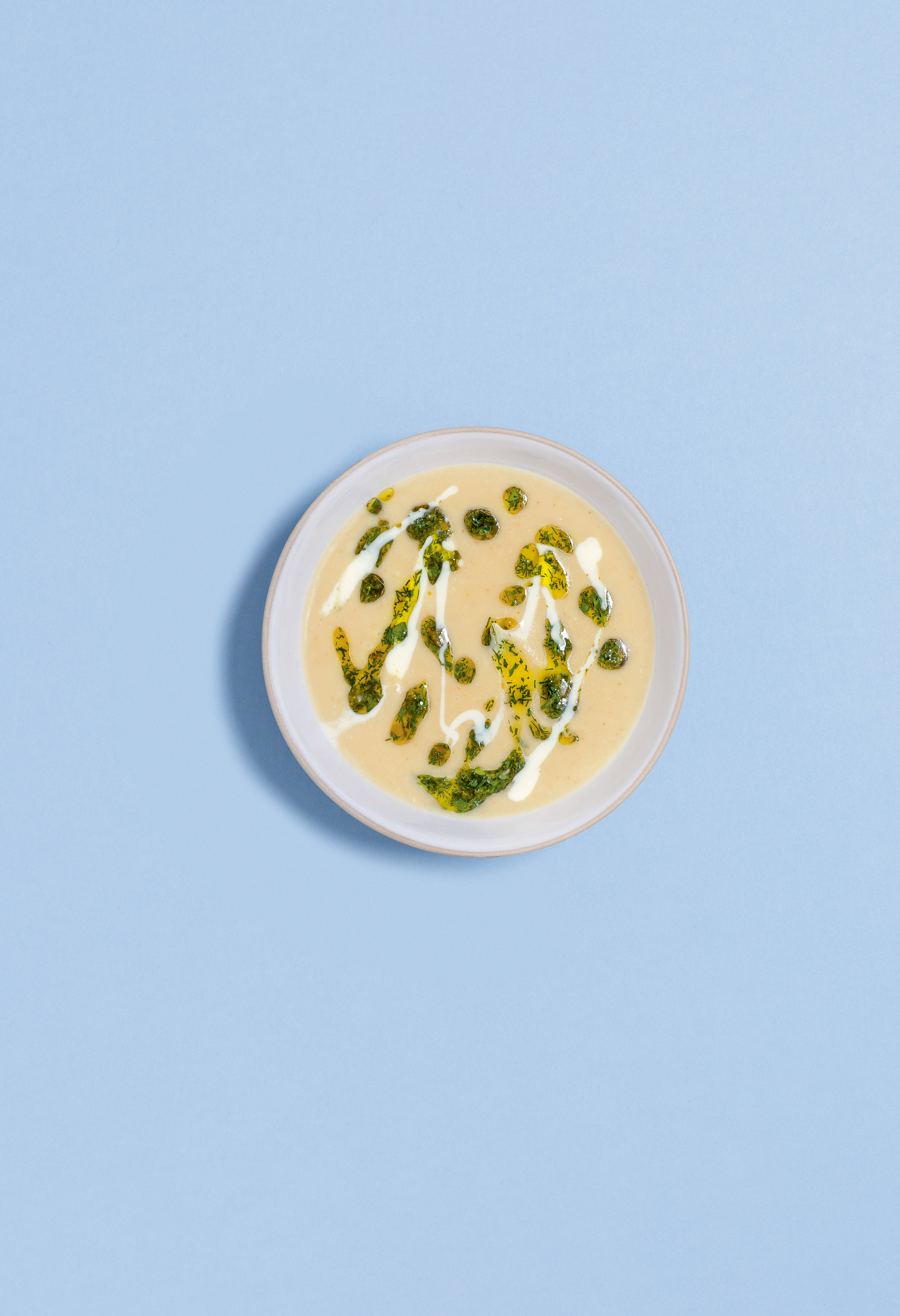 Celery Root & Almond Bisque. Photography: Carolina Rodriguez
Lula Café really embodies a moment in time when you had to go to a certain somewhere and immerse yourself in the scene rather than just look at it on a phone, doesn't it? I think you're right about that. I do think that the connectivity that we have today doesn't erase the power of spaces. But it seems to make them in some way less private and less special.  
Recently, on a podcast I was asked what my favourite hidden gem restaurant is, and I paused, because the whole concept of hidden gem doesn't exist anymore. All gems are exposed.  
Everyone knows who's going where, and what they're doing there. The privacy and the secretness and the hiddenness of that space in Chicago in the 90s, especially for me now looking back from here, is something I feel we've lost a little bit.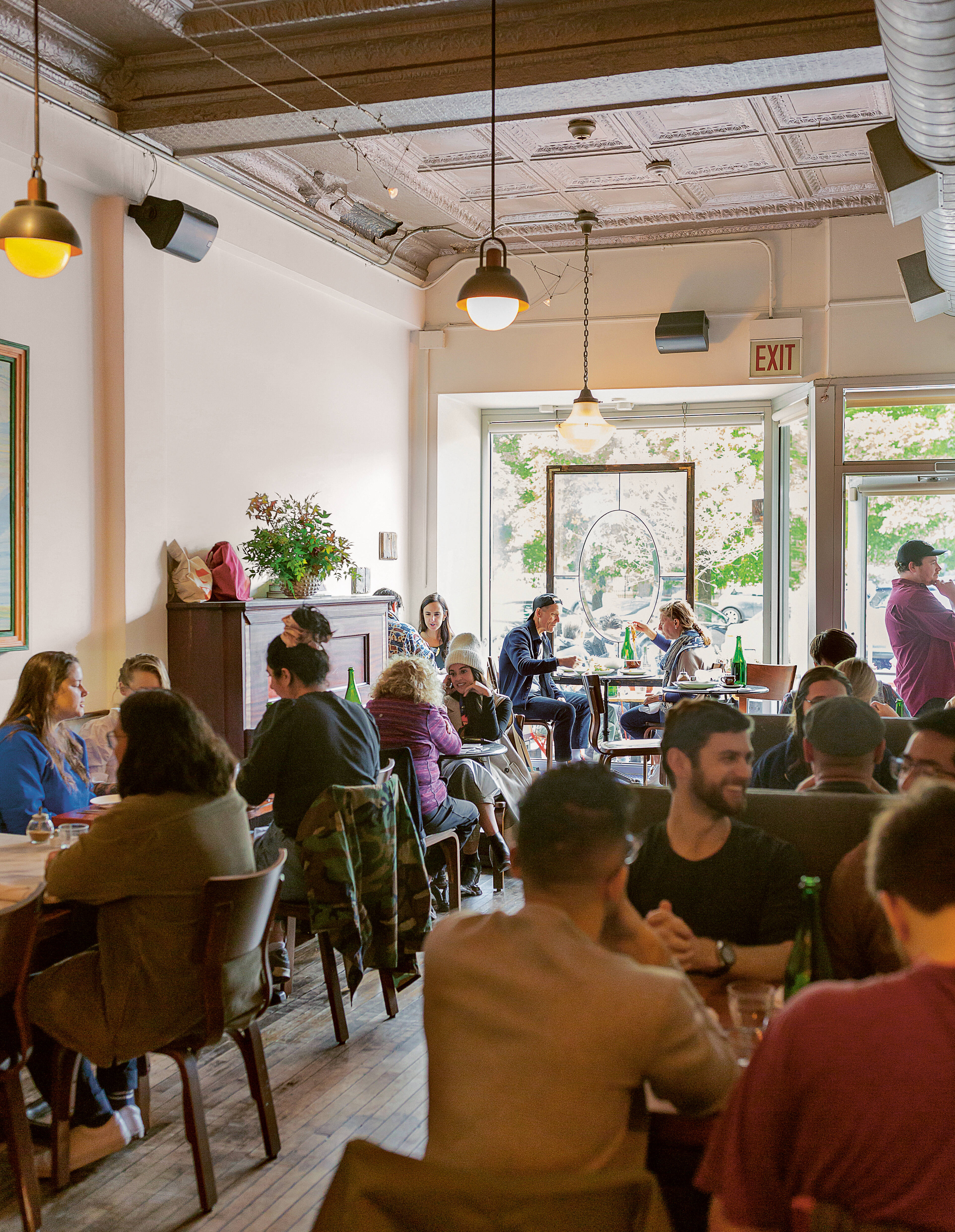 Lula Cafe
Lula was, and still is, as much a creative hub and an ideas place as much as a restaurant. The customers fed into what it was back then, what it became, and what it is today, right? Right. It certainly wasn't a concept, which is a word that lots of people use for restaurants these days. There was nothing conceptual about it.  It was an inherited space. It was a café before we made it a café. I think what we did was grow along the paths that it had established before. You're right to say it was community first and culture first.  
What was the neighborhood like when you opened there? I remember just how personal the neighborhood felt to me when I lived there in the 90s. It still does to me today but in a much less acute way. I remember feeling like it was a private space, even though it was a neighborhood.
Opening a restaurant in 1999 in that neighborhood meant that really nobody in the media paid attention. We weren't reviewed, or judged, or commented on, for quite some time. And that gave us a peace, and time to develop without judgement and it was really helpful because we needed a lot of growth before we really hit our stride.  
It's one of the reasons why I wanted the book and the photography not to expose the place itself, but to evoke an energy, because you really do need to visit it to feel what it's like there.  
When I was new in a strange city, not knowing anybody, the (original) café became my social network. It was really important to me at the time, and I felt like it meant everything to me. Then when that first café that I spent time at started to struggle, it was a clear choice to take it over and to continue it.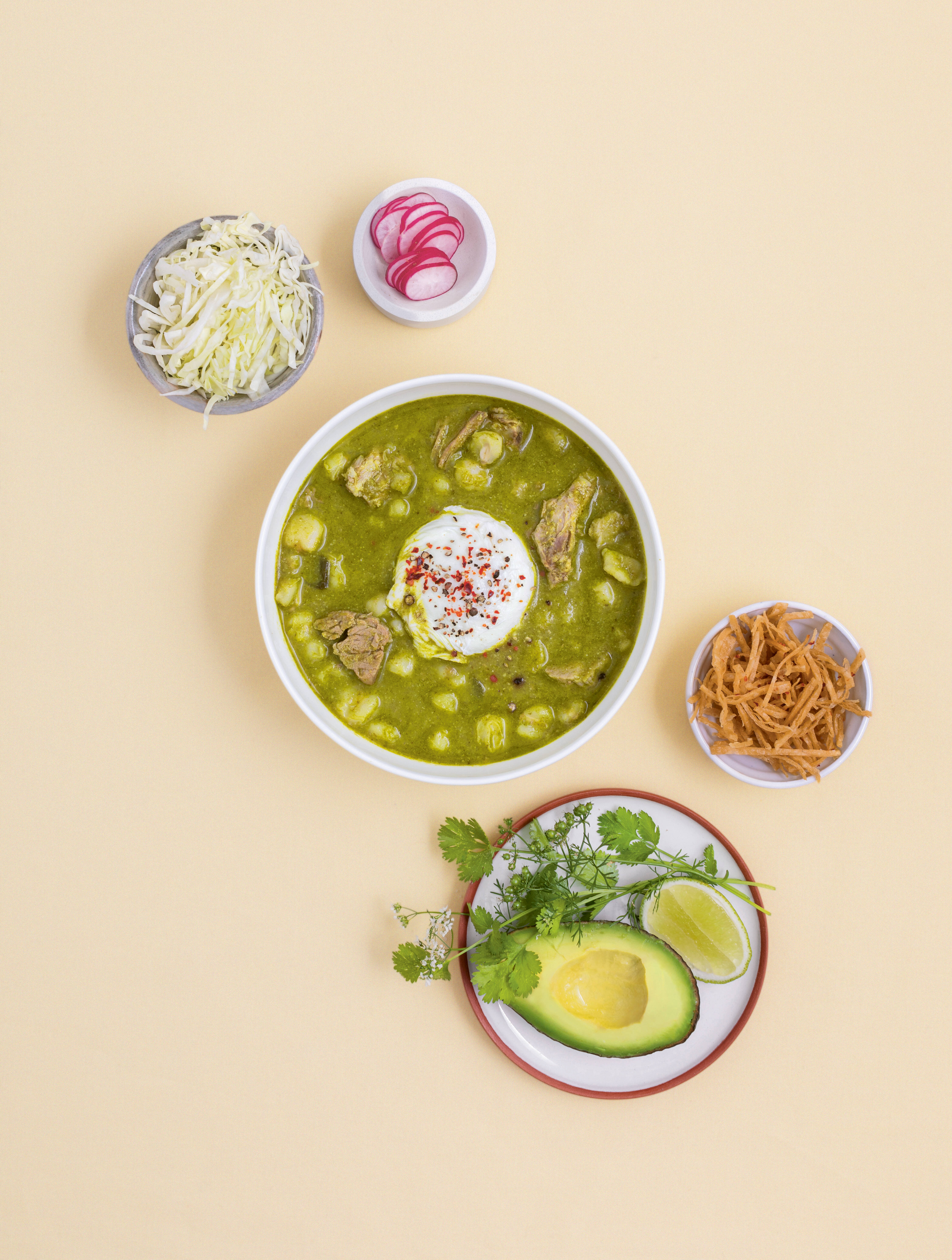 Pozole Verde by Mirvella. Photography: Carolina Rodriguez
Did you have big ideas about what the space needed to work? To be honest not too many. I know I should have had some sort of vision for what the future was, but I think at 27 I was literally living a day at a time. Maybe that's good to do in your twenties. I do think that part of our continued mission, and one of the reasons why we're still here 24 years later, is that I want to maintain the spirit of not knowing what you're doing and just doing it anyway, because it's in front of you and you can touch it.  
You have an opportunity to make something every day and when I was 27, I just thought I want this space to be here so what does it need? It needs my presence, we need some food, some espresso drinks, the wall needs a coat of paint, we need a friend's art and some music on Tuesday nights. And it just became every day a desire to add to this space. To change it, to do something new. And that kind of continues today.
I still bring to this space what can we do to make it different, better, new exciting. And that just makes it more of a salon or a gallery. You're constantly refreshing it. And that I think has made it feel alive still and young. Even though I'm in my fifties now.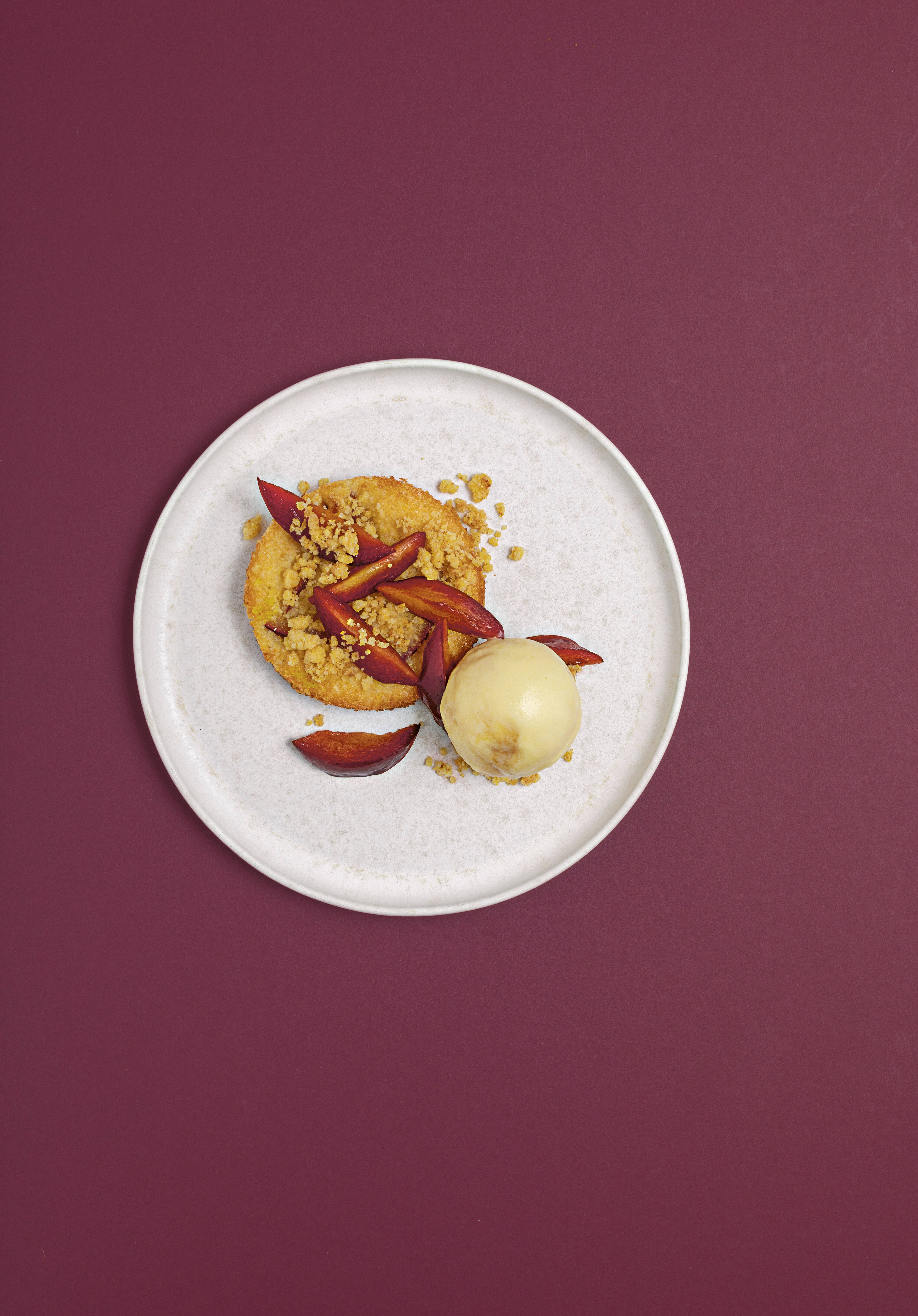 Miso Corn Cake with Shiso Ice Cream. Photography: Carolina Rodriguez
What are your memories of that opening week? The first night I remember staying up all night cooking. I remember hanging the ten feet long front sign with my wife at 2 o'clock in the morning on one of the nights before we opened. And it was a job not fit for two people of our size and stature! At one point we dropped it off the ladder and I remember just looking at it falling, and it sort of stopped in mid-air in my vision. I remember thinking, I hope this is not some kind of symbolic thing about what's going to happen here! Luckily it didn't break.  
What else? I remember a lot of people coming the first morning and the restaurant feeling insanely busy. But I also don't ever remember being tired. I was young. I got there at five o'clock in the morning, stayed until one in the morning every day. I closed up shop, I washed dishes. We just did everything. We'd go across the street to the liquor store and buy a bottle of wine and open it up and sit there and talk. Me and Lea (his wife) and three other people maximum. At the time we didn't have a liquor licence, so we were BYOB. It was a tight crew, many of whom I'm still friends with today.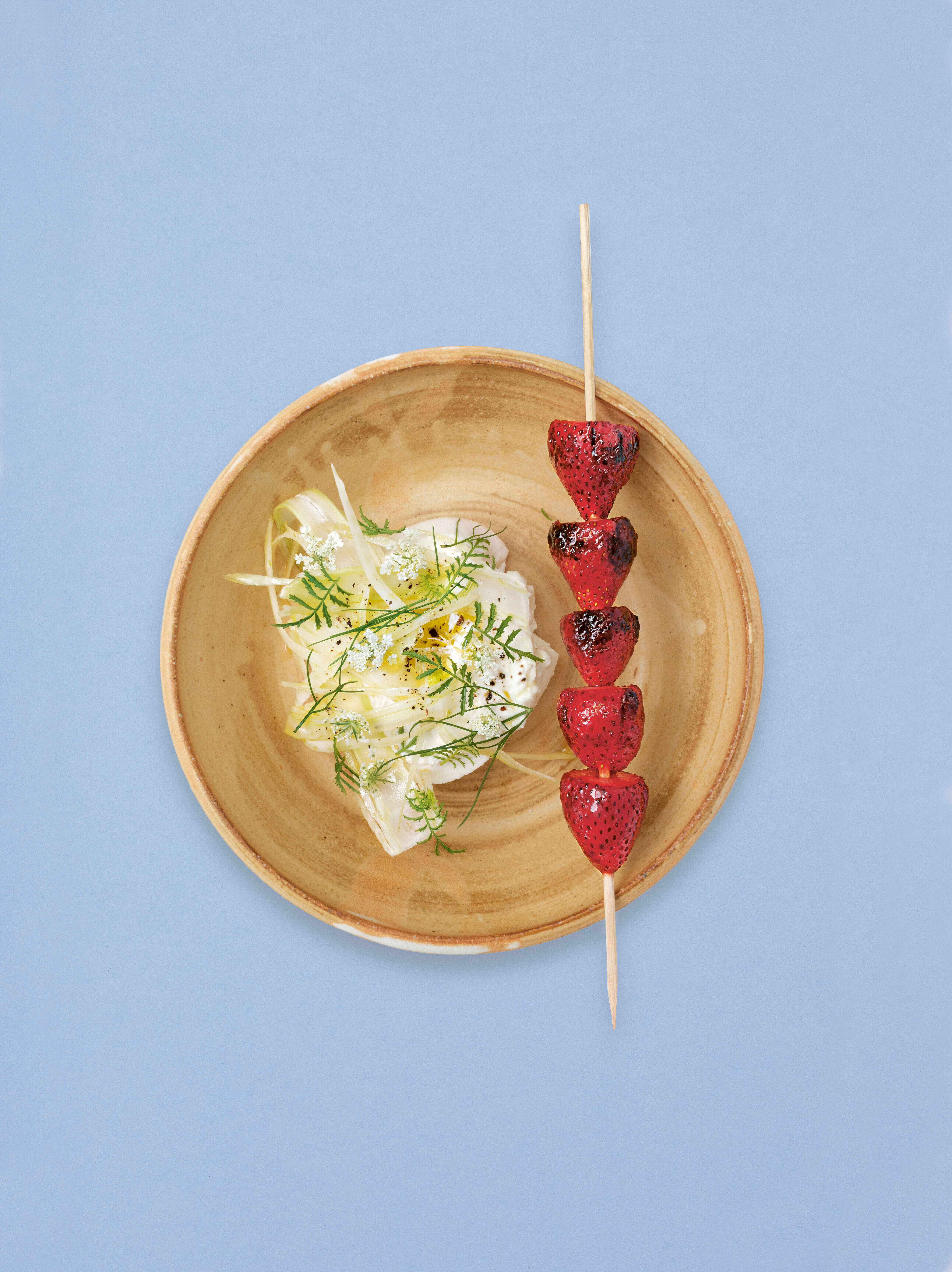 Grilled Strawberries with Fennel and Burrata. Photography: Carolina Rodriguez  
Although it's constantly moving forward is there is an element of nostalgia that plays into the space for some guests? I guess so. We do have a structure to our offerings that allows one to feel both young and nostalgic at the same time. So there's a small number of dishes that we keep on that we started with, and other dishes we change and never repeat. Ten dishes that have never changed for 24 years and then we've done thousands of others that change all the time. So I think the structure of that allows people to find something new and to have an old friend.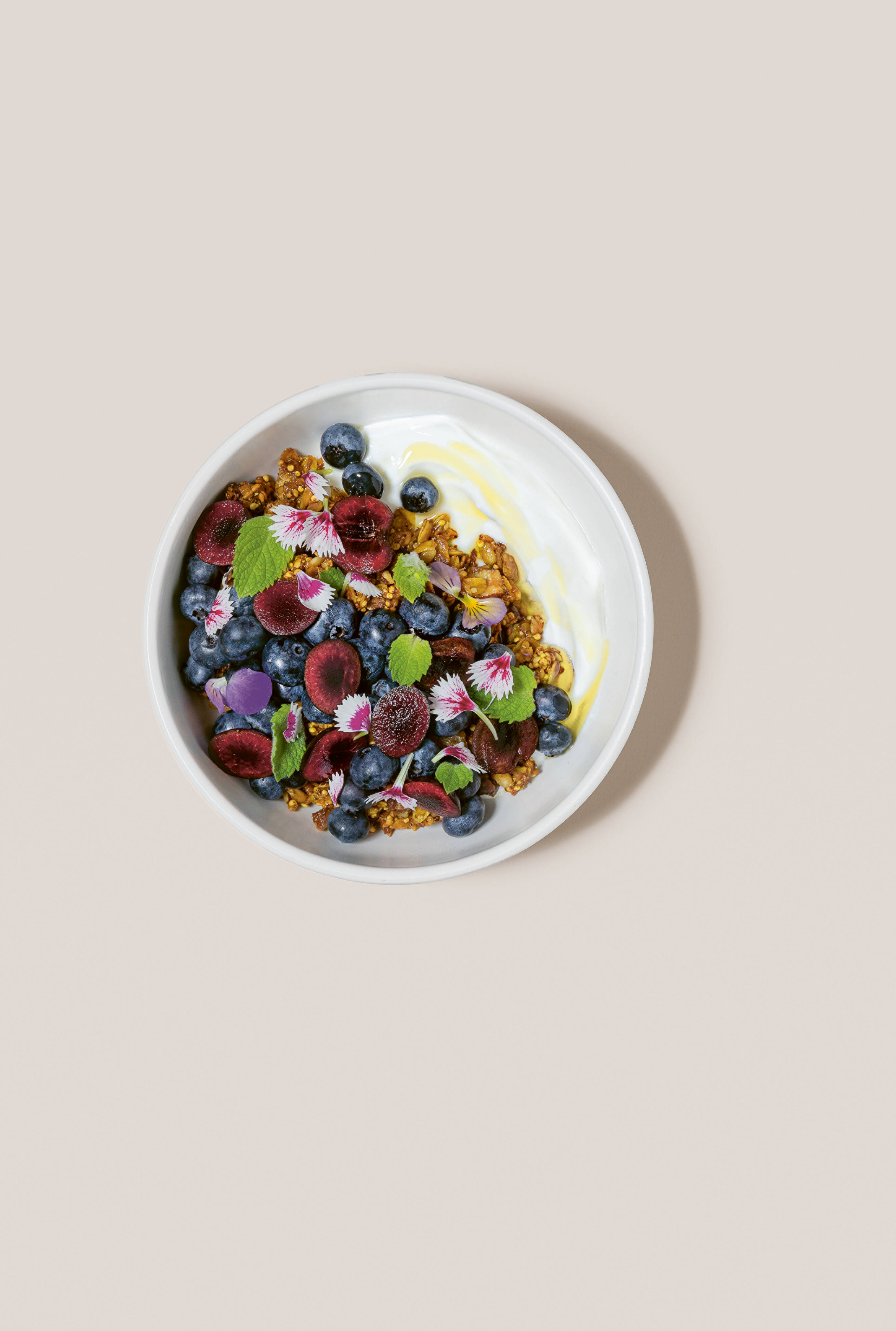 Brown Butter Turmeric Granola. Photography: Carolina Rodriguez  
But I also want to say that we do have several members of our staff that have been with us the whole time. There's a lot of history there, and for those reasons people do feel nostalgic about their experiences, being in a place with the same people who've been there the whole time and being included.  
I'm constantly finding people for whom the space was an important milestone in their life, whether it was a first date that turned into a marriage, or an important meet up. It's always surprising to me when I do discover these things. They are numerous. People do seem to mark important milestones in their lives in that space.  
Check back soon for the second part of our interview and meanwhile, take a look at the Lula Cafe Cookbook in the store.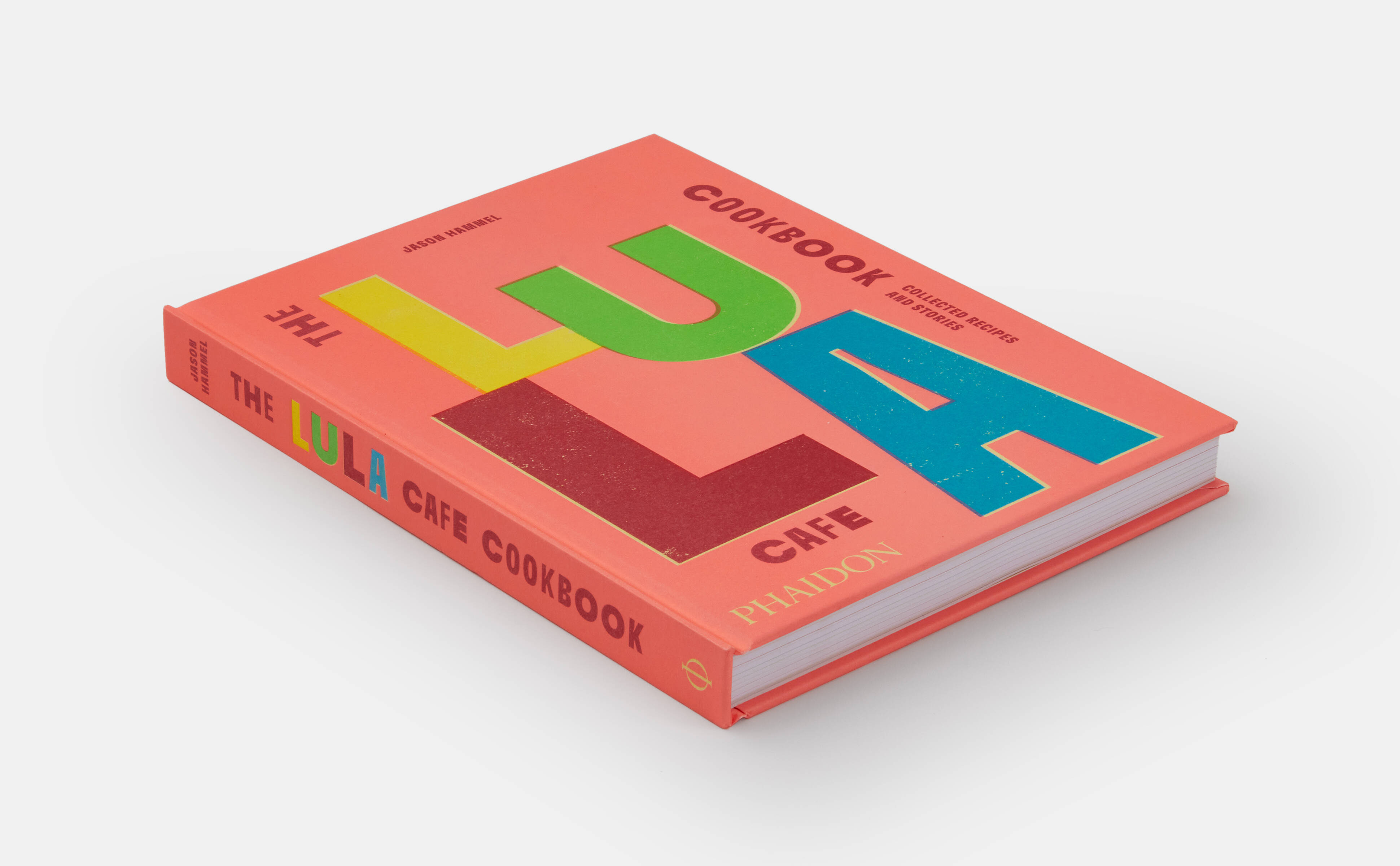 The Lula Cafe Cookbook