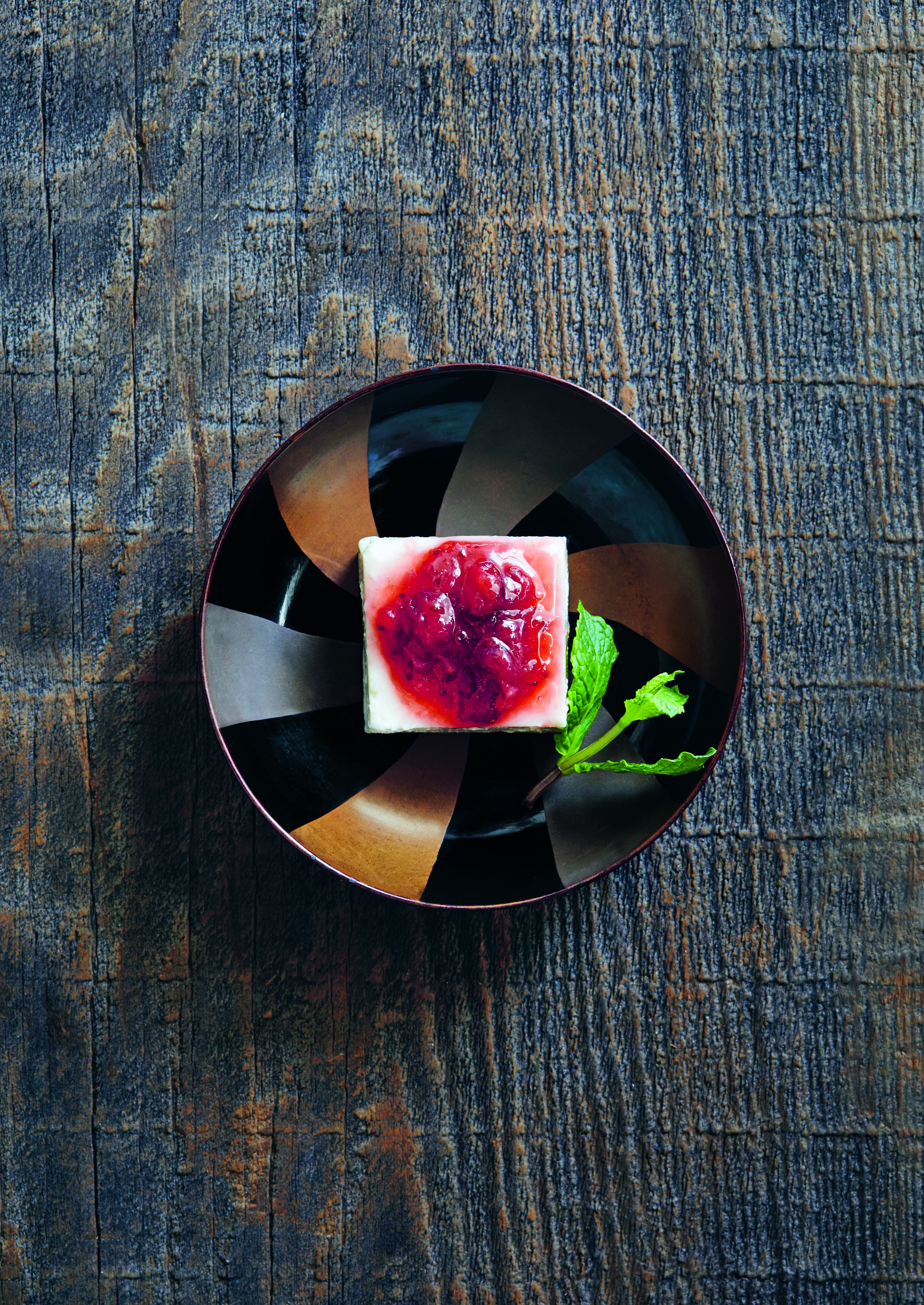 Zen and the art of Japanese vegetarianism
In Japan: The Vegetarian Cookbook, author Nancy Singleton Hachisu traces the lineage of plant-based cookery from monasteries to the mainstream
You don't have to be a Zen Buddhist to enjoy Japanese vegetarian food, but it might help. In her new book, Nancy Singleton Hachisu, an author, cook and vital culinary link between the East and West, describes the deeply meditative approaches and practices that separate Japanese vegetarian cuisine from plant-based food elsewhere in the world.  
"Japanese vegetarian food is prepared with mindfulness. Even if you only make one dish, give that dish and its ingredients respect and appreciation, for in its simplicity lies its beauty," she writes in Japan: The Vegetarian Cookbook.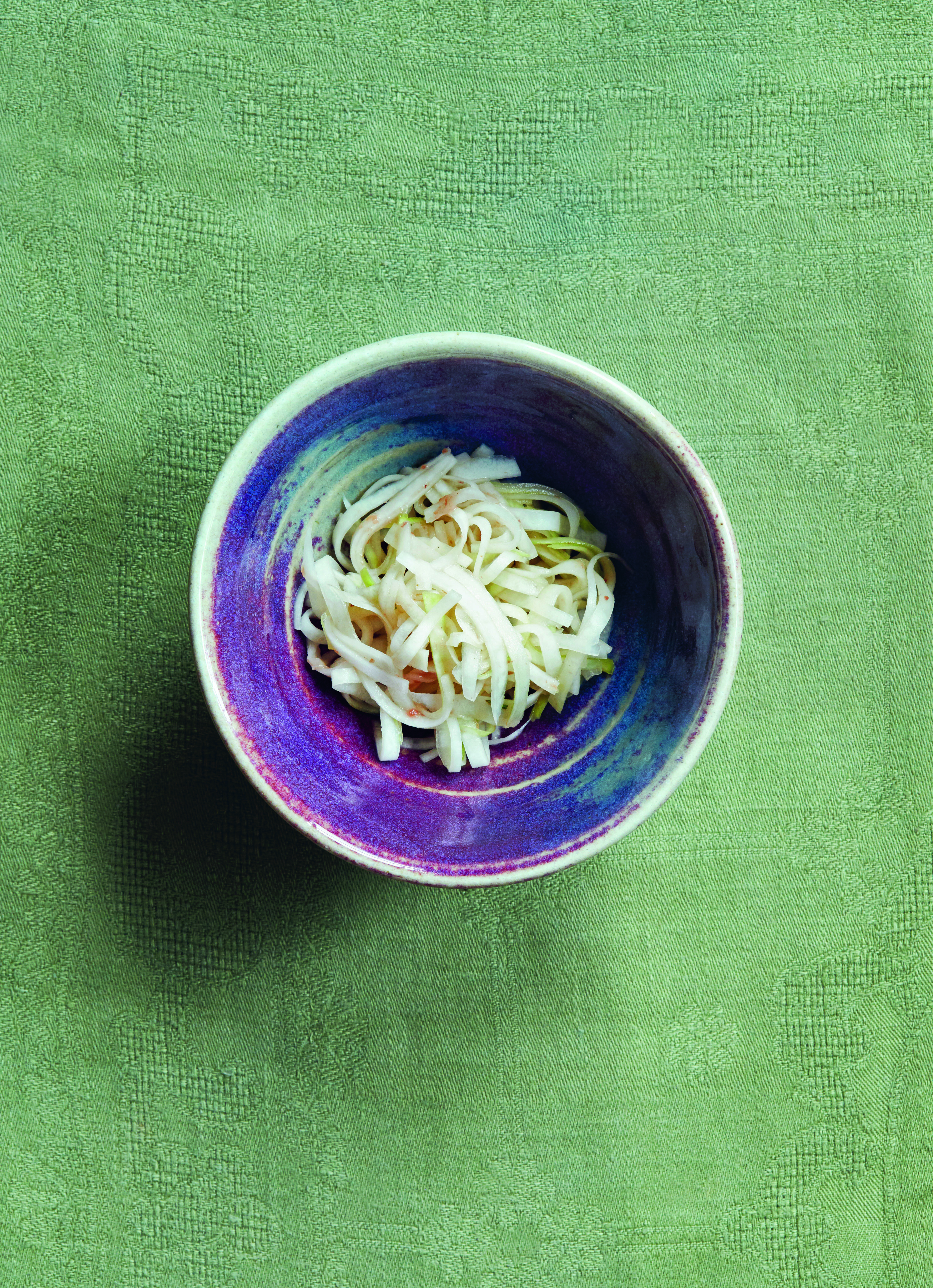 Daikon Peel with Ume (Daikon no Kawa no Bainiku-ae). Photography: Aya Brackett  
"The main ingredient of dishes should be enhanced by the seasonings and other ingredients, but never obscured or overpowered. Beyond the spiritual roots, this is the single most important tenet."  
Those spiritual roots run deep. Sophisticated vegetarian cookery reached the island of Japan from China via Zen Buddhist priests who were, as Hachisu explains, the primary conduits for bringing East-Asian culture to Japan during the Medieval Age.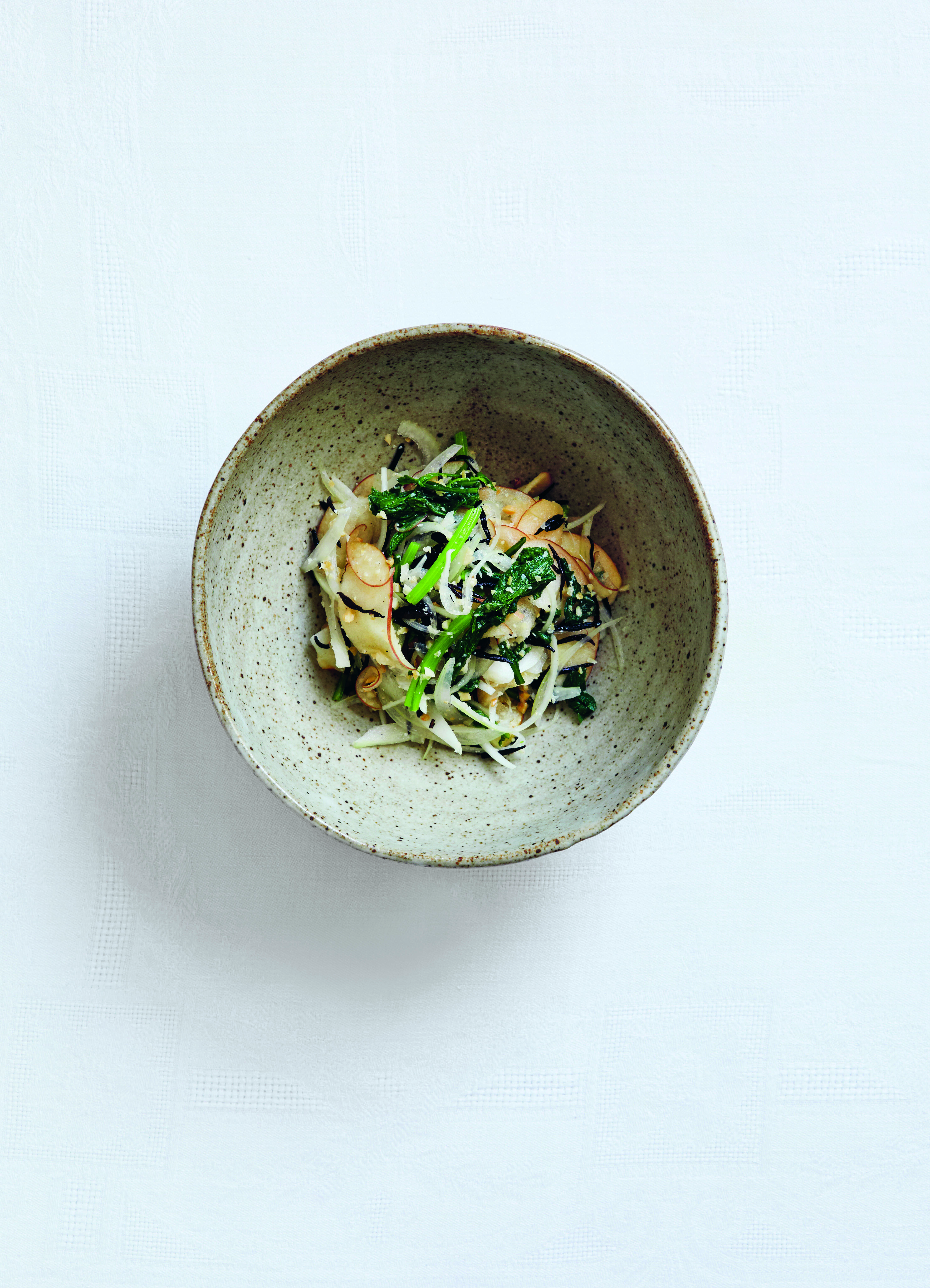 Apple with Peanut Vinegar (Ringo no Rakkasei Su-ae). Photography: Aya Brackett
While Buddhism didn't wholly forbid the eating of meat, both Buddhists and followers of Shintoism – Japan's other major religion – regularly found cause to exclude meat from their diets. There's even a distinctive, discrete style of Japanese vegetarian temple food, called shojin ryori, which was often eaten on key religious dates, and on the anniversaries of deaths in the family. The resulting national style of religious cookery is as elegant, and deeply considered as you might have imagined.
"The richness in the meal comes from the delicately fried morsels of vegetables, sesame- or walnut-dressed dishes, and all forms of tofu: fresh, fried, dried, or fermented," she writes. "Sweet and sour are played off each other with rice vinegars, mirin, and sour "plum (actually a fruit known as an ume, and more closely related to the apricot) as the key components."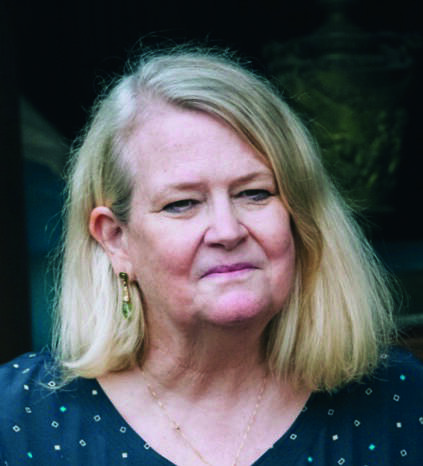 Nancy Singleton Hachisu
Miso and shoyu (Japanese soy sauce) add the fermented salt notes that give depth to the dishes, the author goes onto explain, adding that "it is in the variety of the dishes and the gorgeousness of the colors that Japanese vegetarian food is so deeply compelling. You can prepare one or two dishes or get lost in a whole meal."  
Seasonality also adds a layer of complexity, as conscientious Japanese cooks don't observe four simple seasons, but instead seventy-two micro seasons that catalogue the minute changes in land and sea. "This profound connection to nature is awe-inspiring for most Westerners," she writes.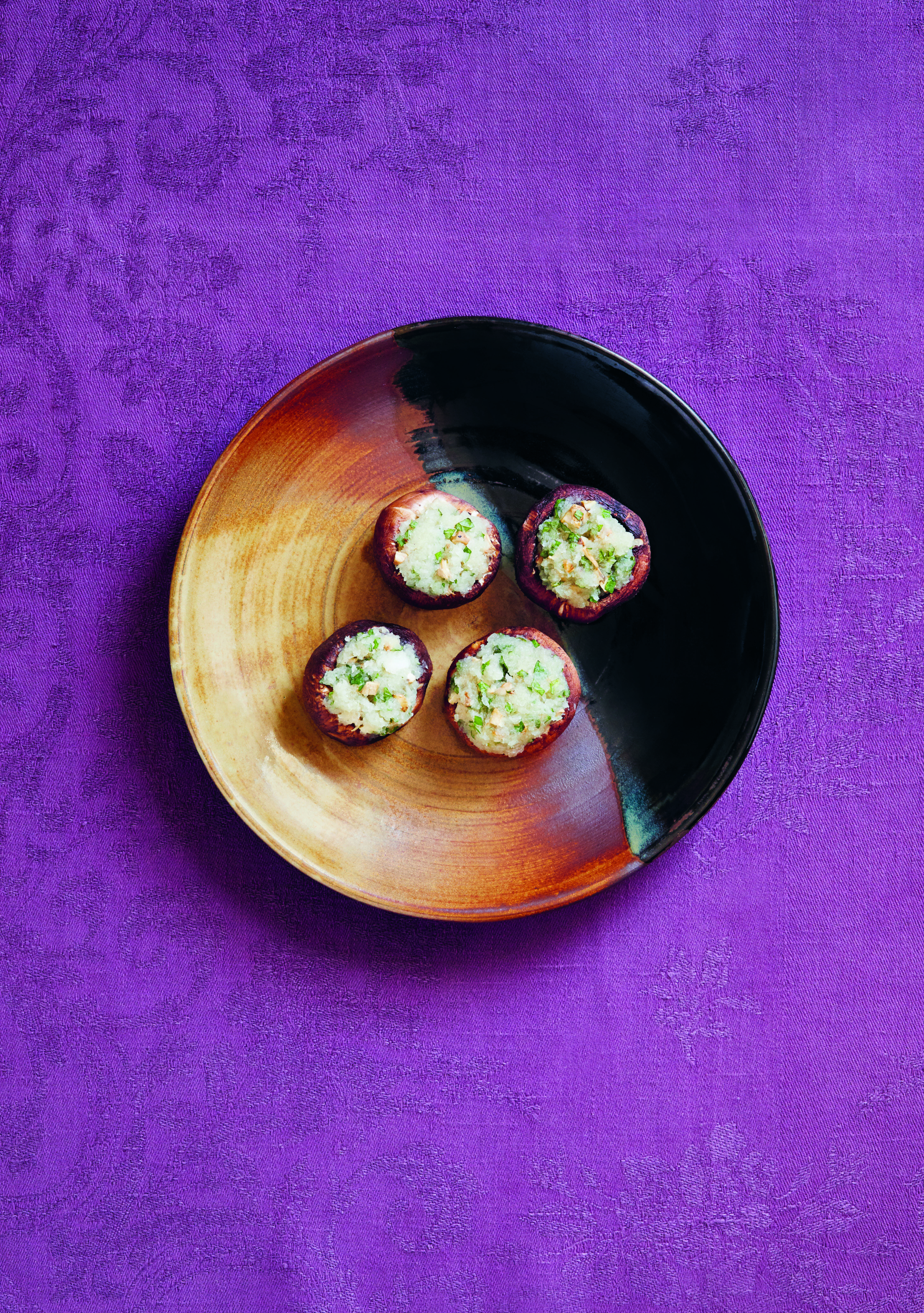 Grilled Shiitake with Grated Daikon (Yaki Shiitake). Photography: Aya Brackett
In an age where overconsumption and year-round everything tempts us all; the allure of Japanese vegetarian cuisine lies in the way it enjoins both diner and cook to develop a sense of willing restraint.  
"Each meal is a chance to feel gratitude for the earth and hands from which the food came," writes the author, who, incidentally, is married to a Japanese farmer, "and in doing so we have the possibility of feeling humbleness, awe, and gratefulness for our own situation in life." To share Zen-like calm, get a copy of Japan: The Vegetarian Cookbook here.