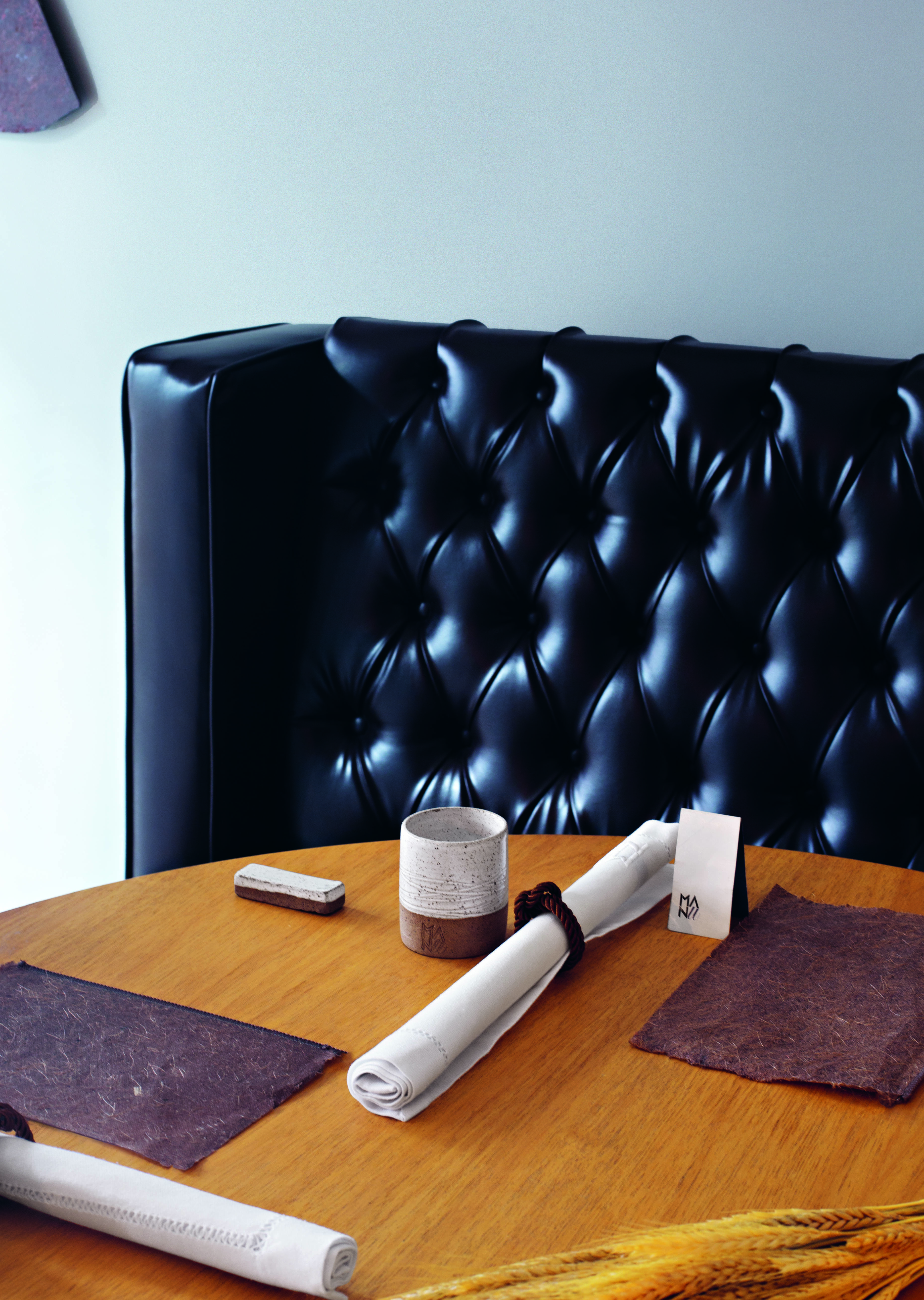 At Manu you'll never eat the same meal twice
In her new book, patron chef Manoella 'Manu' Buffara reveals how moments of change (and years of preparation) feed into her singular Brazilian restaurant
When diners take their table at Manu, they shouldn't simply prepare themselves to enjoy just one evening at one of Brazil's finest restaurants; they should also be aware that they are about to take in a decade's worth of restaurant design, courtesy of founder and patron chef Manoella 'Manu' Buffara.  
During her early years, Buffara travelled the world, working at some of the most notable kitchens across the globe, while noting in her journal details of the kind of restaurant she would finally open, once she was able to.  
In 2011, she opened Manu in her hometown of Curitiba, the capital of Brazil's southerly Paraná state. The restaurant (currently ranked 46th in Latin America's 50 Best Restaurants list) was distinctive, because it sourced its produce locally, and served a multi-course, tasting-style menu – unusual offerings in a city where diners are more used to risotto and steak.  
But the restaurant was also remarkable, because Manu also offered a sense of sanctuary rarely found in fine dining. "I wanted to create a space where patrons could leave their problems, politics, and family issues at the door," explains the chef in her new book Manu: Recipes and Stories from my Brazil.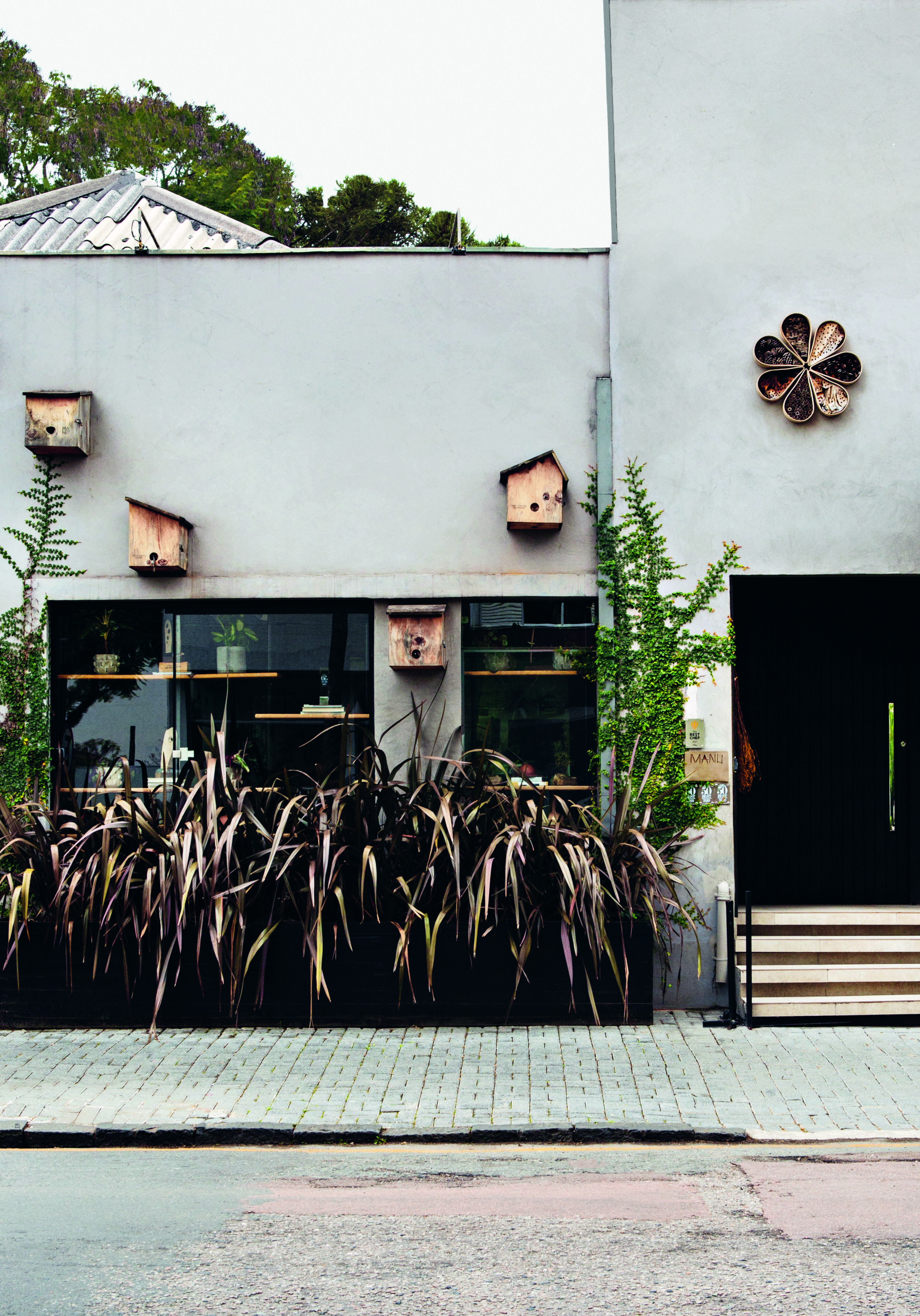 The front entrance to Manu. Photography by Helena Peixoto  
"The colour palette and the composition of the dining room were designed to invite the diner to notice the subtleties of every bite and the enjoyment of celebrating food at a dinner table. The restaurant has had various table configurations over the years, but it now has five four-top tables in a large open hall overlooking the open kitchen to one side. On the other side is a big window facing the street.  
"Our first reservation is for 6pm, and whoever arrives has to ring the doorbell, as if they are arriving at my home," Buffara goes on to explain. "They are welcomed with a smile by a front-of-house staff member and guided to their table, where a welcome drink is served. Then the journey of flavours begins with the explanation of the menu, which always features seasonal, hyperlocal, and sustainable ingredients."  
Even that welcome drink is distinctive. While gourmands elsewhere might enjoy a glass of sparkling wine before dinner, Manu's guests receive one of the chef's distinctive fermented drinks, brewed from a singular concoction of local ingredients.  
Those little, local touches extend to the restaurant's smallest details. "To this day, insiders know where to find the little black mark on the inside corner of Manu's back door, caused from cracking open Brazil nuts," writes the chef.  "Until I sourced a good supplier of shelled Brazil nuts, we had to open the nuts by closing the back door on them."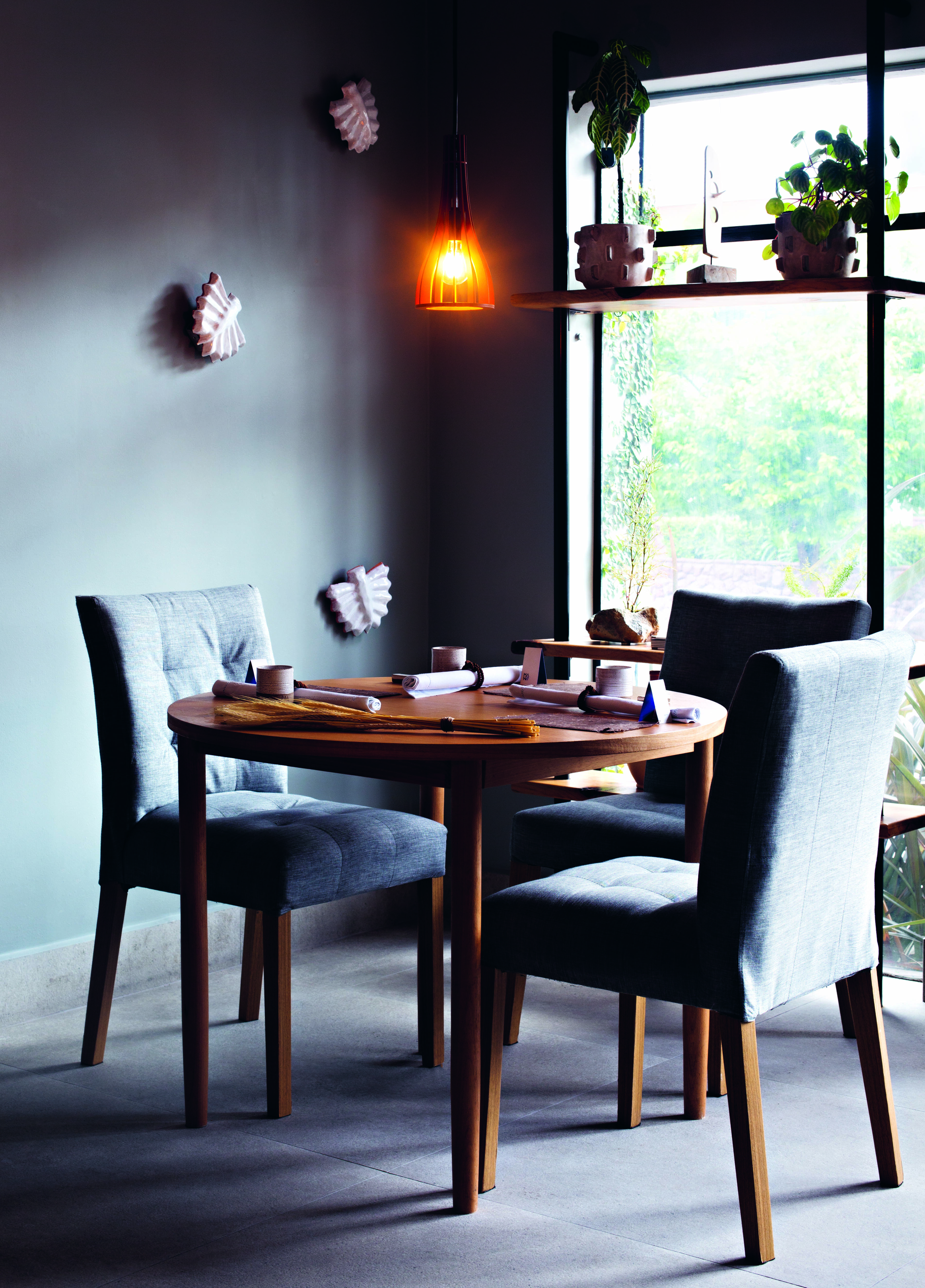 A table at the restaurant. Photography by Helena Peixoto  
Even the paper for Manu's menus is sourced close-by; the chef buys it herself, from a store near her house. "The one I like most is made with banana and onion skin, so delicate and warm at the same time," she says.  
Despite all these careful considerations, the chef knows that Manu isn't a finished project, but an ever-changing endeavour. "My recent menu, Metamorphosis, is about evolution. About maturing and soaring. About changing forms, structures, and nature. We are not the same person we were a month or even a minute ago. Life is in constant motion, with growth and experience. Food is always around us. The Metamorphosis menu is finished with a carrot instead of meat, which tradition has always dictated. It's a testament to how my work has evolved and how I always seek change in my kitchen."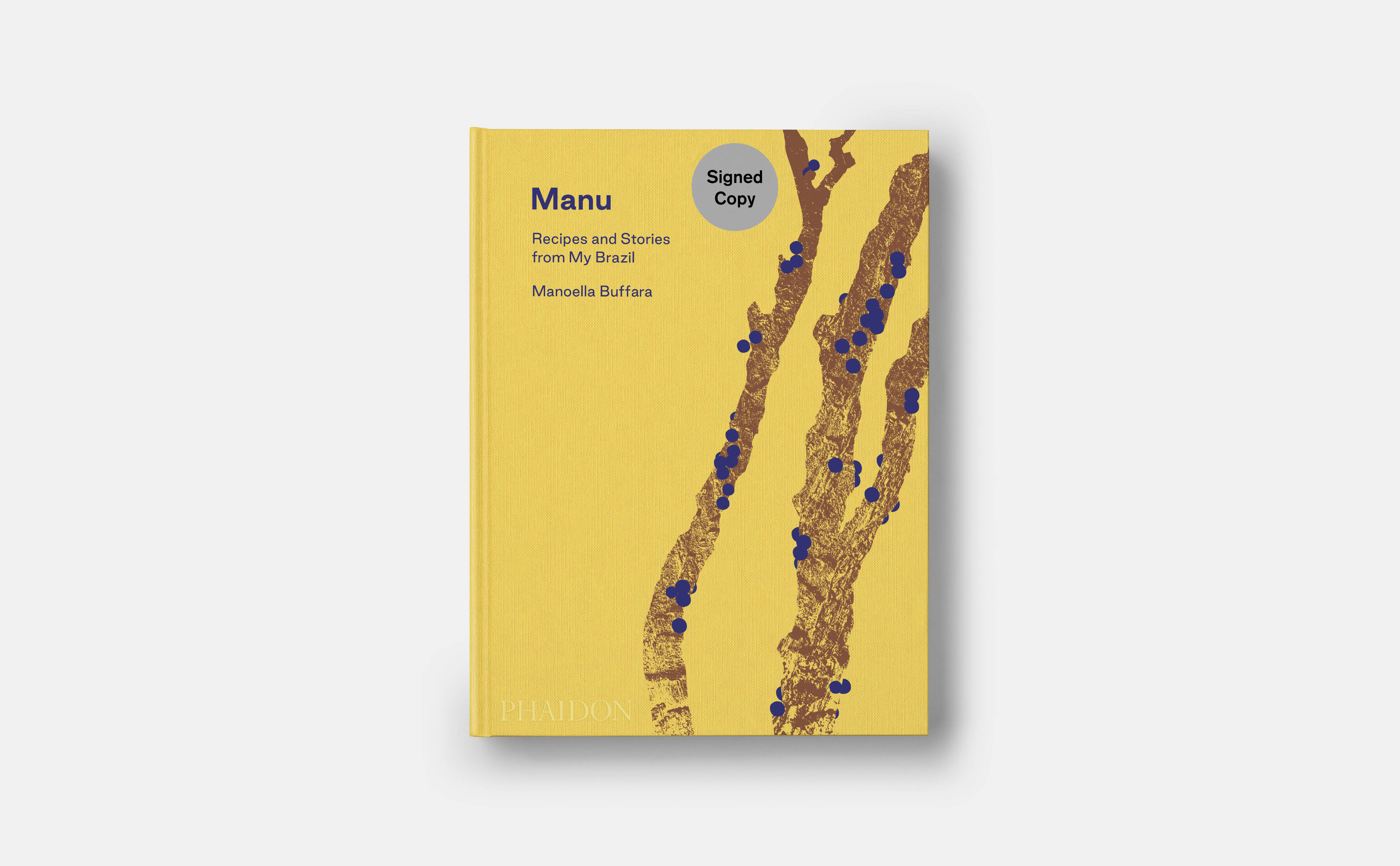 To get a taste of all this, order a copy of Manu here.