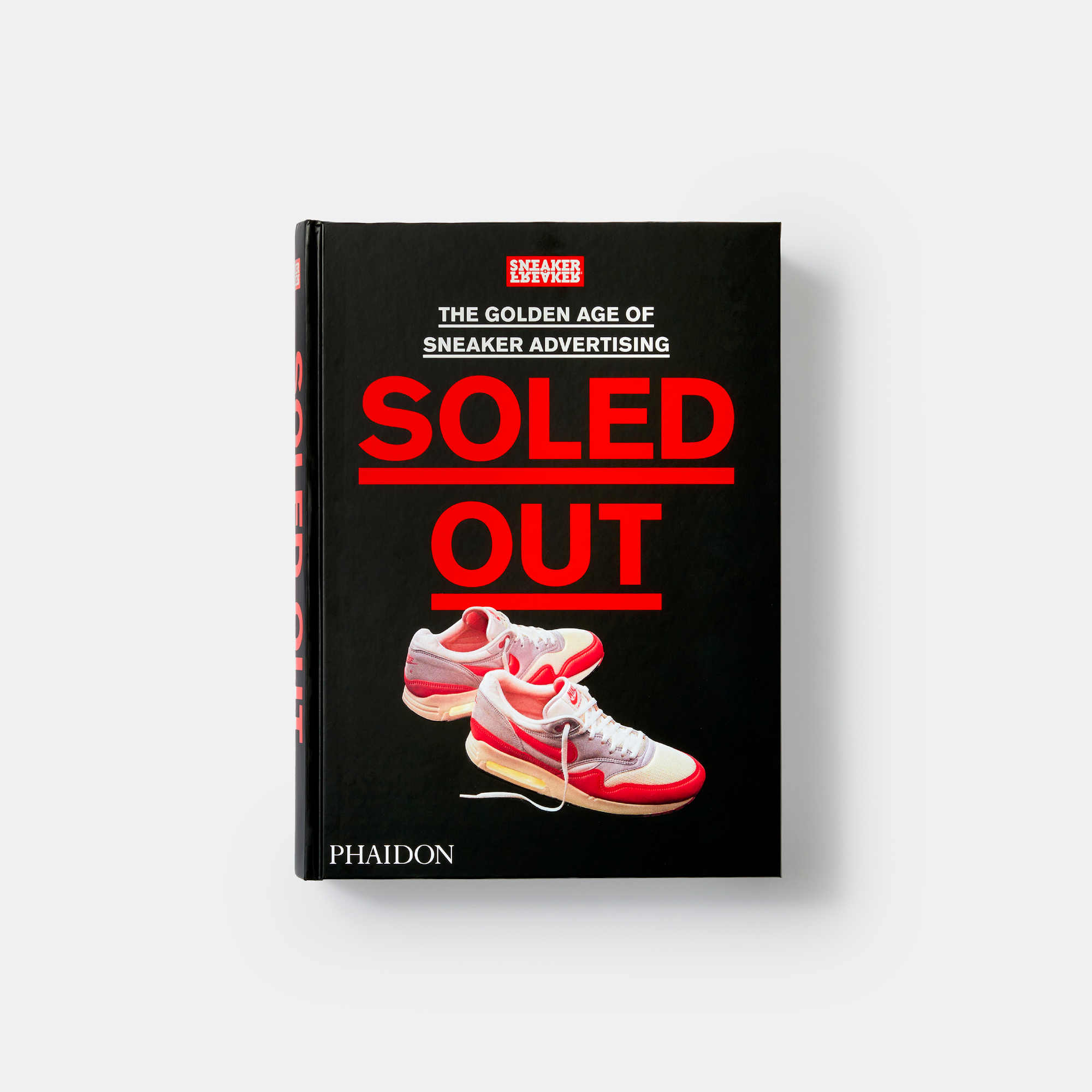 Woody of Sneaker Freaker magazine on how he turned his obsession for sneaker ads into Soled Out
The sneaker authority tells us how he went from receiving a few pairs of free shoes through to authoring the definitive book on sneaker advertising
You'd need to get off the starting blocks pretty quickly to beat Simon 'Woody' Wood. The Australian editor, writer and founder of Sneaker Freaker magazine, has built his passion for athletics shoes into a world-renowned, global media enterprise, with a monthly reach of 10 million. Having produced The Ultimate Sneaker Book back in 2019, Woody and his team at Sneaker Freaker return this season with Soled Out, a riotous, 720-page celebration of sneakers and sporting legends, as told through the medium of vintage print advertising.
Subtitled The Golden Age of Sneaker Advertising, Soled Out is a look back at the halcyon era of sneaker advertising. From McEnroe and Jordan to Hulk Hogan and Sigourney Weaver, this is the 20th-century sports industry expressed in its own grandiose prose and muscular image. To mark the new book's publication, spoke with Woody, conducting a long interview, the first part of which is reproduced below. Read on to discover how he made it in the sneaker world, and how his new book came about.
Melbourne is an interesting place to take in world sneaker culture – partway between the otaku collectors of Japan and the brand's homes in North America and Europe. Does location help at all with Sneaker Freaker's success? I'm not sure many people even realise that Sneaker Freaker HQ is based in Melbourne. That we've thrived and survived for nearly 20 years is an unlikely media story in itself, but of course, to me, it just means loads of weekly phone calls at unconventional hours and endless long-distance travel. Nowadays, we have staff working all over the world so Sneaker Freaker is definitely a true global brand, but I do think we exist as an outsider to some degree. We take all the highlights from Europe, the US and Asia, then blend all that collateral with a strong, independent viewpoint. It's what we're famous for. That and crazy 700-page books.
Where did the Soled Out concept come from? I started Sneaker Freaker in 2002 as a lark to get free shoes, and I certainly had no inkling I'd still be in this game 20 years later. As my ambitions grew, I built up a decent collection of vintage advertising that was used to research magazine features. At some point, I realised I had a few hundred and the idea for a book crossed my mind. Sneakerheads will obviously love SOLED OUT, but it's also perfect for anyone who appreciates the evolution of advertising, graphic design, copywriting, photography, typography and even professional sports. There's a lot more going on in these ads than just the promotion of sporting footwear.
There are over 900 ads in Soled Out. How did you acquire them all? In one early draft I managed to get the tally up to well over 1000, but Phaidon – quite rightly I might add – told me I had to stop at 720 pages. Most of the ads are scanned from my personal collection of mags acquired over the years from eBay and flea markets. I also bought quite a few from collectors in the US and Germany. It's always hard to reconcile the nature of the hardcore completist with the practicality of actually finishing a huge project and not going insane. I know there are way more ads still out there, so there's definitely scope for a second edition in future years.
How did you determine the selection process? I tried to keep the ads related to athletic performance footwear. Running, tennis and basketball are in for obvious reasons. Nike ACG ads that focus on mountain climbing and hiking shoes don't technically fit the brief, but the shoes are way too cool. Skateboarding was out, along with football and baseball, which require cleats. A strict millennial curfew also seemed appropriate, as advertising from the 2000s onwards is simply too modern and too knowingly sophisticated for sentimental reflection. Advertising from the 'golden era' is loaded with puns and charming naivety, which are just two of the reasons they are so engaging and amusing.
720-page books don't happen overnight. How long did it take to put it together? One of the surprising discoveries when I sat down to finalise the pages in late 2020 was a very early draft on a Blu-ray Disc from 2009. So you could say I have spent 20 years assembling the ads and well over a decade working on the book, though it was always during quiet work moments. The thing about organising 900 images is that every time a bunch of cool ads turned up, everything has to be reorganised chronologically, so it was more like solving a giant puzzle than making a book in some ways. I have to thank [graphic designer] Terry Ricardo who designed the earliest versions of the book, and especially [graphic designer] Tim Daws, who did a brilliant job taking SOLED OUT all the way to the finish line.
Is there one thing you think might surprise people about Soled Out? The ads are really funny, and I mean, crack-you-up funny. The headlines are riddled with puns and there are sight gags galore. Sneaker brands did make TV commercials but they were expensive and slow to produce. The magazine ads rolled out each month, which allowed the advertising agencies to develop a sequence that really articulated a point of difference and gave the brands a psychological identity. Nike was brash, in-your-face and unabashedly ambitious, while the German powerhouse adidas was far more thoughtful and introverted. Nike is McEnroe, adidas is Ivan Lendl. The contrast is clear. Fifty years later, they haven't really changed all that much – they really are the yin and yang of sportswear. The way copywriters used language, the choice of athletes that represented them, and the attitude they portrayed, are what defines their heritage, which is why these ads are so engaging and revealing.
You can read the further installments of our interview with Woody; in this one he discusses the tricky nature of star sneaker endorsement, and in this one, he runs through the weirder, wackier side of vintage sneaker campaigns. To see all the ads discussed and much more order a copy of Soled Out here.