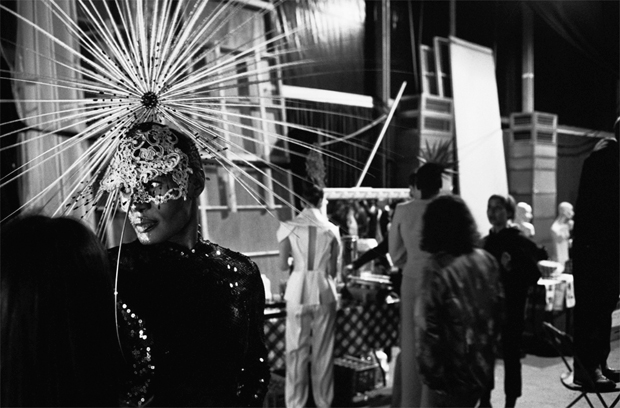 Photographer Kevin Davies makes Philip Treacy book
Extraordinary set of images of the famous milliner by photographer Kevin Davies coming to Phaidon very soon
Good luck to milliner Philip Treacy who returns to the catwalk for the first time in over 10 years as part of London Fashion Week tonight. Philip is, of course, the milliner to top fashion houses, (including the likes of Alexander McQueen, Karl Lagerfeld, Valentino and Chanel) celebrities and international royalty. He made his London Fashion Week debut back in 1993 with a show at Harvey Nichols. Even back then, it featured an all star cast of the supermodels of the day, including Naomi Campbell, Yasmin Le Bon, Kate Moss, Stella Tennant and Christy Turlington.
Phaidon has spent the last year working together on a book with Treacy's official photographer Kevin Davies and, if we say so ourselves, it's a massive success. The photographs inside are actually the result of a 20 year collaboration between the revered hat designer and long-time friend Davies who's followed Treacy every step of the way. Davies takes the reader into Treacy's studio and beyond, giving a unique insight in both pictures and words into the working methods of one of the world's most important milliners.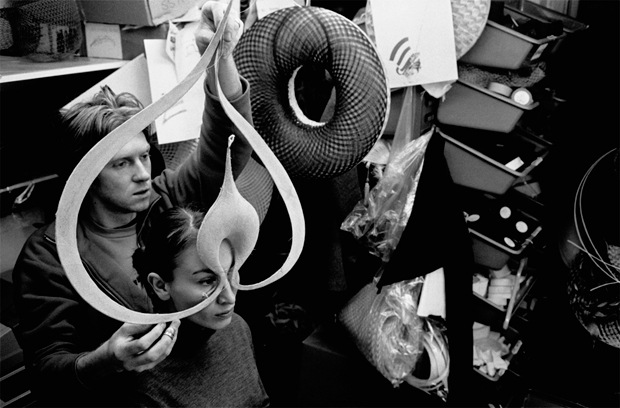 Kevin tells Phaidon. "To me, the atelier was an Aladdin's cave, full to the brim with interesting and wonderful things. I could point the camera in any direction and there would be an interesting backdrop. It was great to have complete freedom and no particular subject. The project felt open-ended and Philip didn't seem to mind or notice me. He was focused on working and appeared completely comfortable. Somehow it all seemed very normal, despite the incredible objects he was making. But then Philip made it seem normal; it was just what he did. I wanted to take pictures that were more about the reality of making than a glossy, posed image. I never asked Philip to repeat anything he was doing. As far as I'm aware, he only ever adjusted his position to accommodate me once."
The book features over 200 photographs, including a beautiful section of still life photography devoted entirely to Treacy's most iconic works, (he's created hats for various films including the Harry Potter franchise and designed for the likes of Grace Jones, Daphne Guinness, Naomi Campbell, Sarah Jessica Parker, Lady Gaga and Madonna. Over 30 of Treacy's hats were worn at the wedding of Prince William and Kate Middleton).
"Every hat I have ever made has begun in my mind as a photograph," Treacy says. "Photography, like design, is an obsession: an obsession with the final image. And most photographers, like most designers, are control freaks, because they care so much that it all looks incredible in the end. We believe in it. Whether you're a make-up artist, stylist, designer, architect, photographer, or anyone working in the creative industries, your work is a point of view. It's your point of view." Take a closer look in the store and become the first to secure a copy. More on this amazing book in the coming weeks and months.