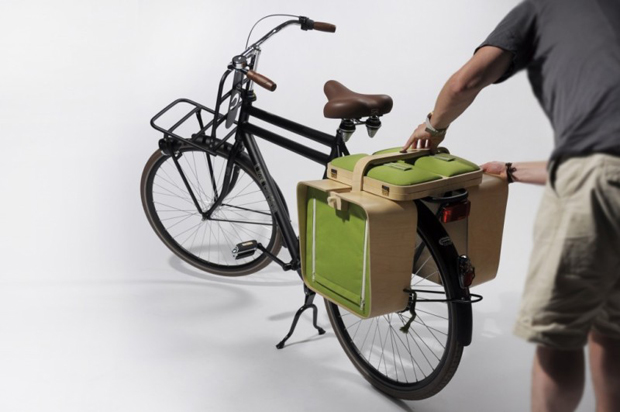 Jeriel Bobbe's portable picnic table
Springtime arrives on two wheels via Dutch designer
If there's one thing the Dutch know about, it's bicycles. So chances are any idea that has a two-wheeler at its heart is going to be a good one. Young designer Jeriel Bobbe operates as Bloon Design, and his light-bulb moment came through an unsatisfactory picnicking experience.
Despite youth being on his side, he says "I'm really bad with sitting on the ground", which is obviously bad news when it comes to picnics. So he put his designer thinking cap on and six months later came up with a portable picnic table with integrated seating. Called Springtime, it resembles a set of sturdy bike panniers. It is in fact a modular storage and dining system, with crockery, cutlery and folding table stowed in the two padded seats, which can be slung over a bike rack.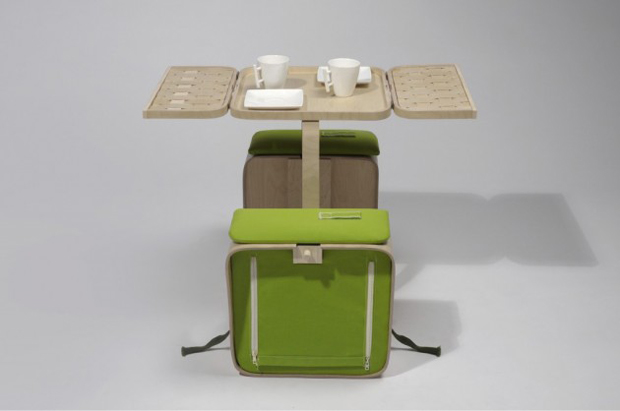 Due to be available commercially in May, Springtime is fashioned from birch, which is both lightweight and durable. This pale wood contrasts with the "fresh and frisky" colour palette Bobbe has used on the upholstery.
It's unclear how heavy the panniers would be, whether they really would fit on any bike, and whether there's actually room for any food in them. But for a style-conscious cyclist with an appetite for al fresco dining, these will naturally be minor issues. Take a look at Phaidon's Design Classics for some cutting edge creations that have stood the test of time.