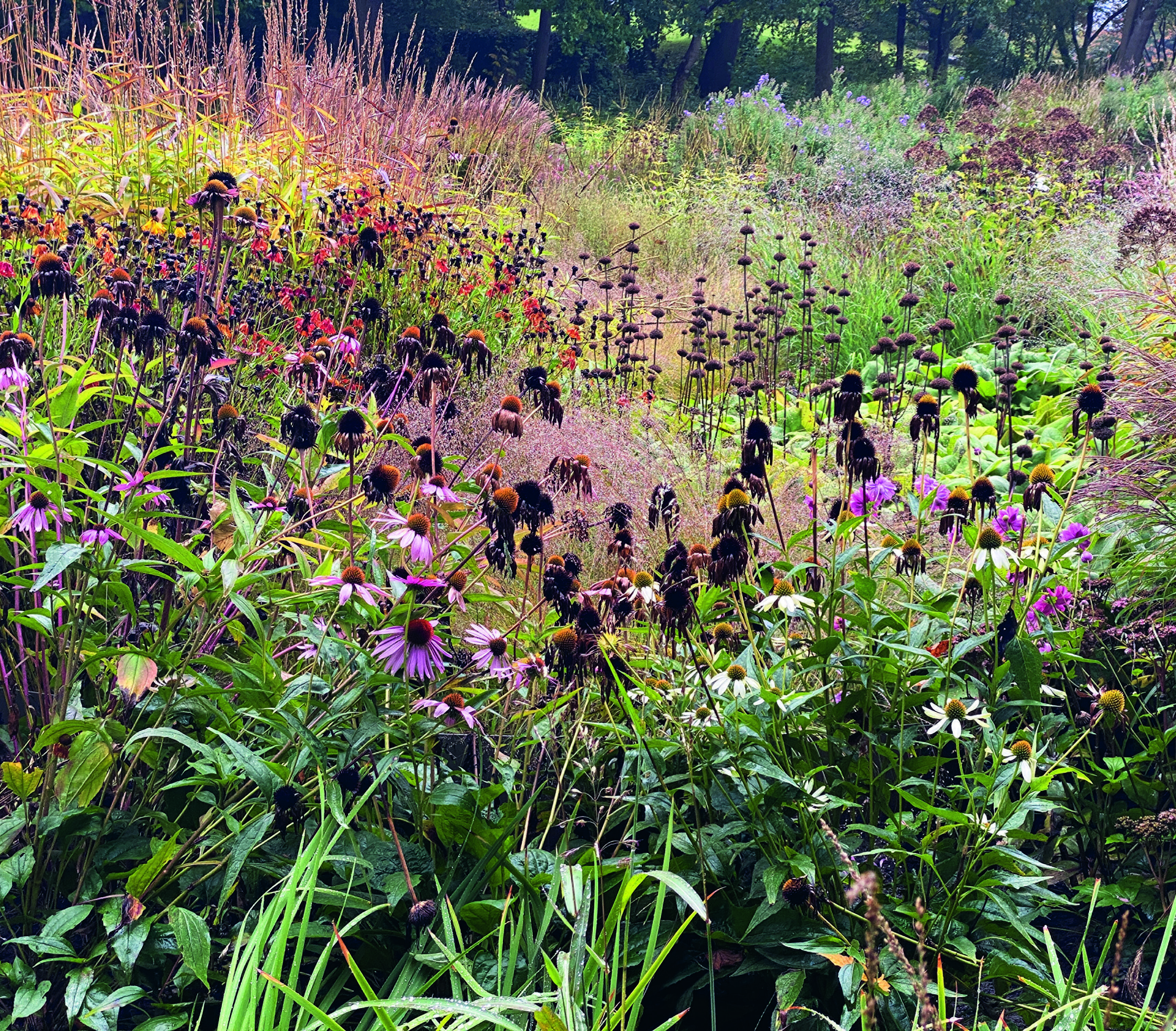 Piet Oudolf on climate change, working with starchitects, and his increasingly complex planting schemes
In the second part of our interview with the Dutch garden artist he talks about working with Peter Zumthor, how climate change does and doesn't affect his planting, and the most important part of his job (it's not what you think it is)
Piet Oudolf is one of the most important figures within contemporary horticulture. Over the past few years, his work on the High Line in New York, at Hauser & Wirth's gallery in Somerset, beside the Vitra Design Museum in Germany and at his own garden in Hummelo, in the Netherlands, has demonstrated how Oudolf has combined the wild, multi seasonal glory of prairies and meadows, with meticulous, grid-led precision planting, to create gardens that are dream-like, detailed, naturalistic and ever-changing.   In his new book, Piet Oudolf at Work, readers can fully appreciate why Oudolf ignores a cultivar's brief moment of blooming, to see a plant's beauty in a more rounded sense, prizing buds and seed pods as much as petals. The book also describes Oudolf's decades-long career, which began with him selling Christmas trees at a garden centre and currently sees him being commissioned across the world to create gardens of great beauty, poise, and character. Most of all, it illuminates how Oudolf has always applied deep intelligence, great planning, and careful consideration to his projects, season-by-season, in a remarkably consistent manner.   In the second part of our interview with him, Oudolf  tells us about the most important part of being a garden artist, what happened in 2000 to make his planting schemes more complex and how climate change affects–or doesn't affect–what he does.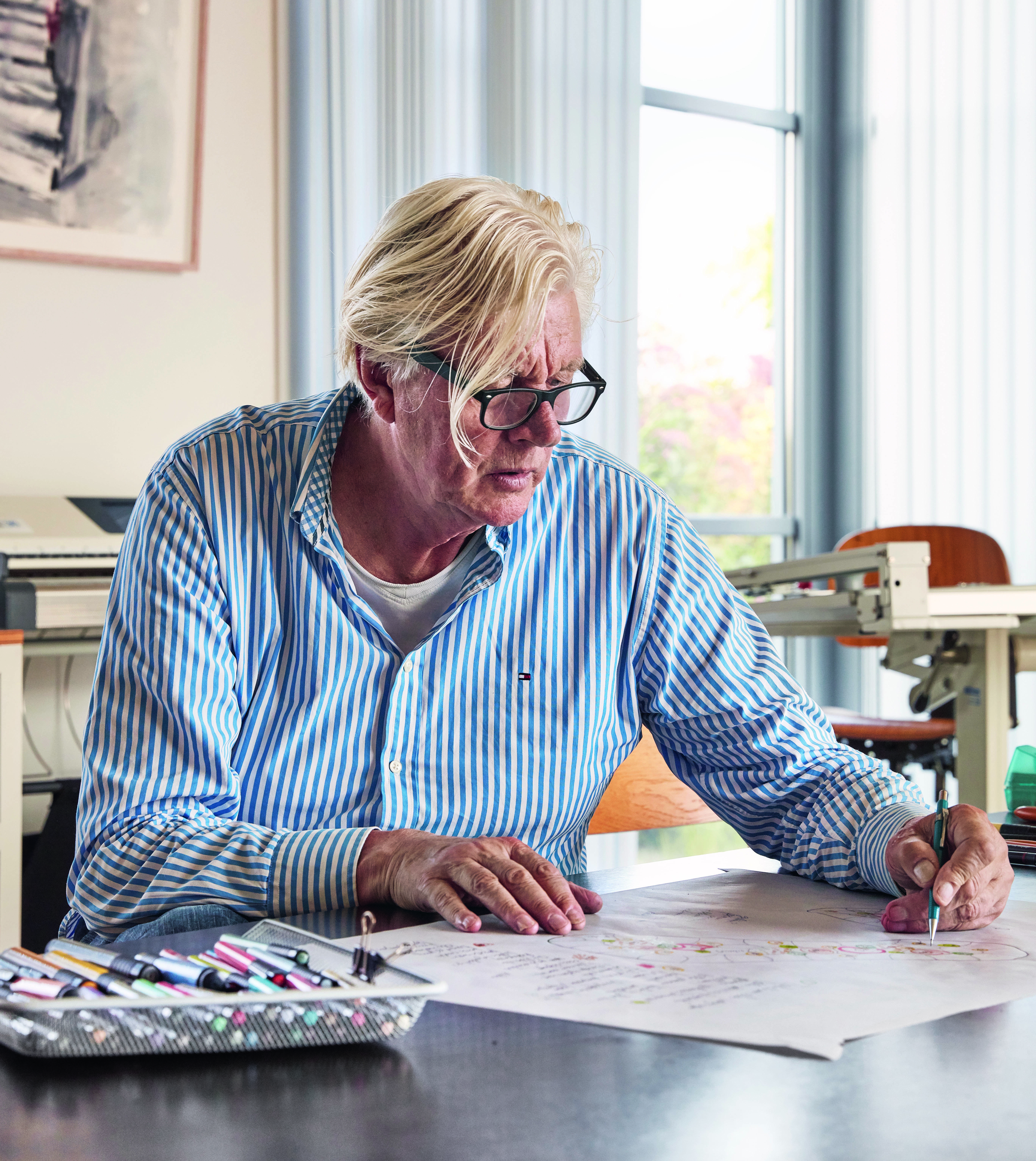 Piet Oudolf at work on one of his designs. Photograph by Mark Ashbee
What's the most important thing about what you do? Confidence. You have to be confident. You can doubt yourself many times during the process whether you can do it, but when a client comes to you and has a question about a particular area, they want to do with you or to make a garden you have to be confident. You cannot say to clients 'maybe I can do something.' You have to feel confident from the moment; you say 'yes'. The doubts may mostly come later in the process when you think through all the details and the process. But then you work it out.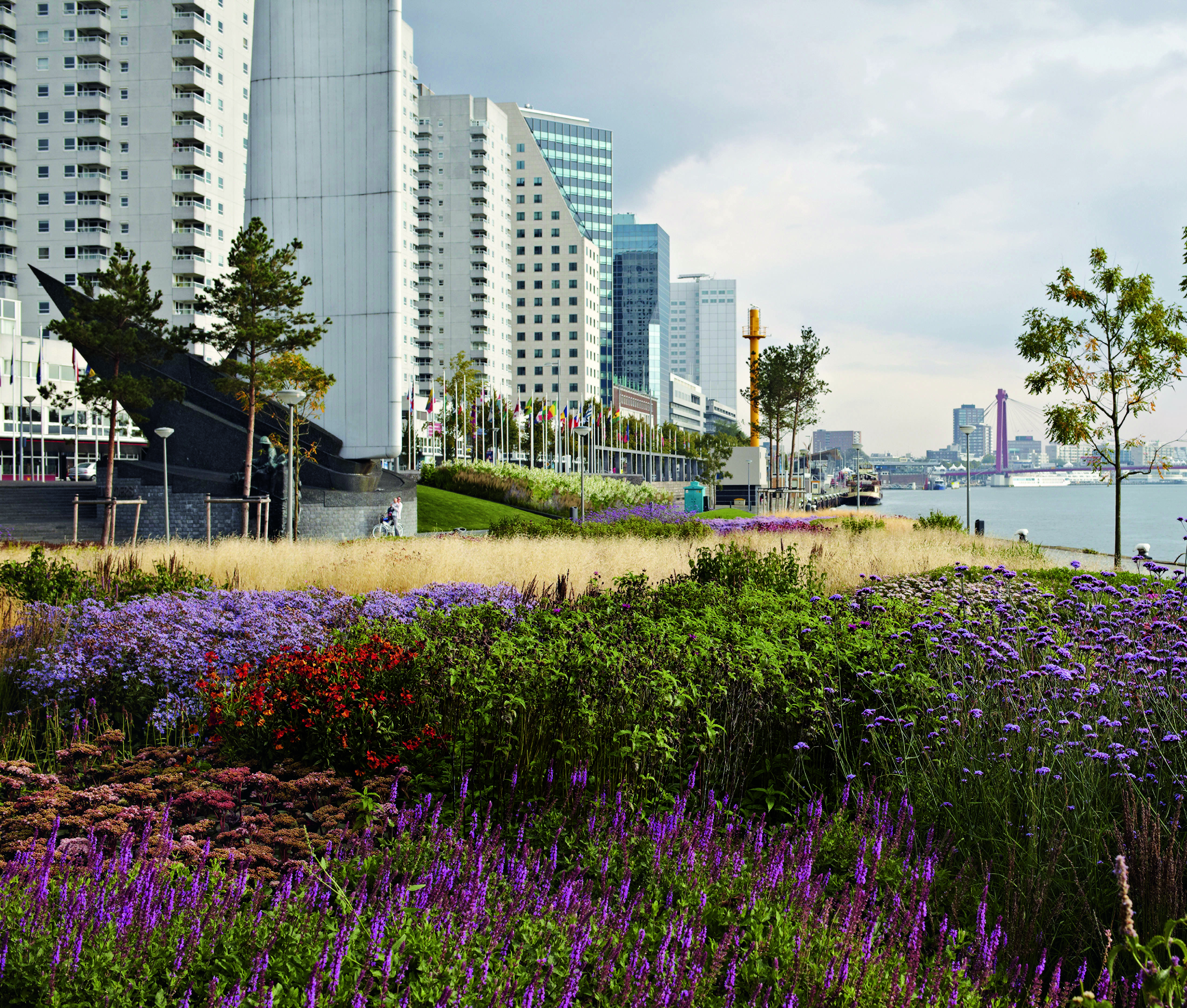 Leuvehoofd, Rotterdam, The Netherlands, 2010. Picture credit: Walter Herfst
What happened in 2000 to make your planting schemes more complex and varied? It was a succession within the design process. All the plantings were maybe different but in a certain style of block plantings. Then something comes along naturally, and you think, 'OK. Why not try this?' Even more naturalistic plantings like matrix plantings – where a few plants are dominant came in.   Around the year 2000 it came into the Lurie Gardens in Chicago where I wanted to mimic a prairie. So the mimicking of nature meant that I started to do another type of planting, which we call matrix planting, where a few plants are dominant, interspersed with smaller groups and individual plants. And that developed into another way. So we had two disciplines, one is more complex than the other, one needs more knowledge than the other on the part of the people that then take care of it.   But then, at the same time, you're developing a hybrid between the matrix and the block planting so suddenly you start to juggle around what you do, so that it becomes more interesting.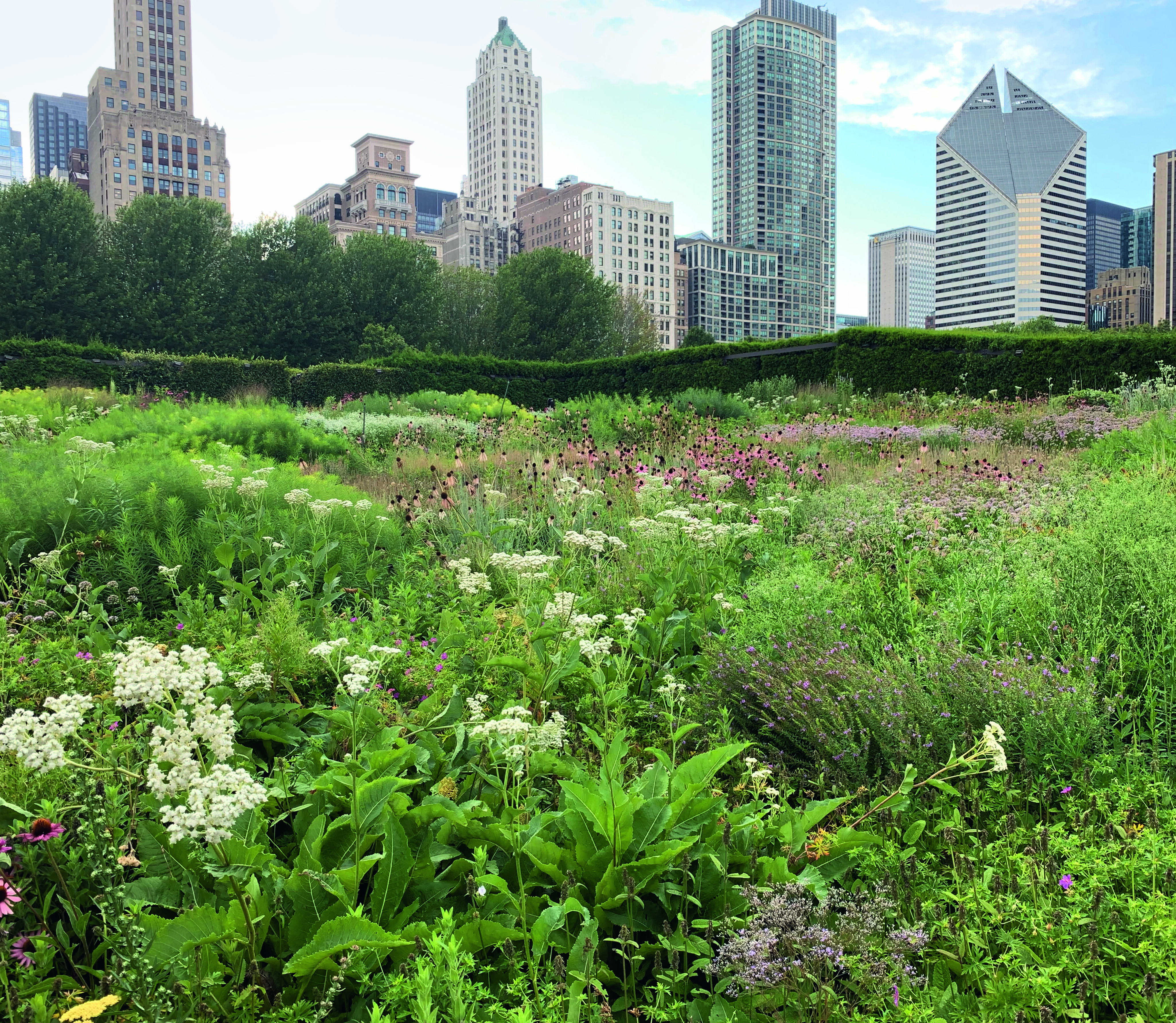 Lurie Garden in Millennium Park, Chicago, Illinois, USA, 2001-04. Picture credit: courtesy and © Piet Oudolf  
Has climate change affected what you do? Most plants are very adaptable. Maybe you can find something new because it comes from a warmer climate. But in fact, if you have a rainy season they can disappear because they're maybe used to more Mediterranean climates where it's all dry in the winter. From the perspective of a designer, it's hard to change things according to the climate immediately. It goes slow.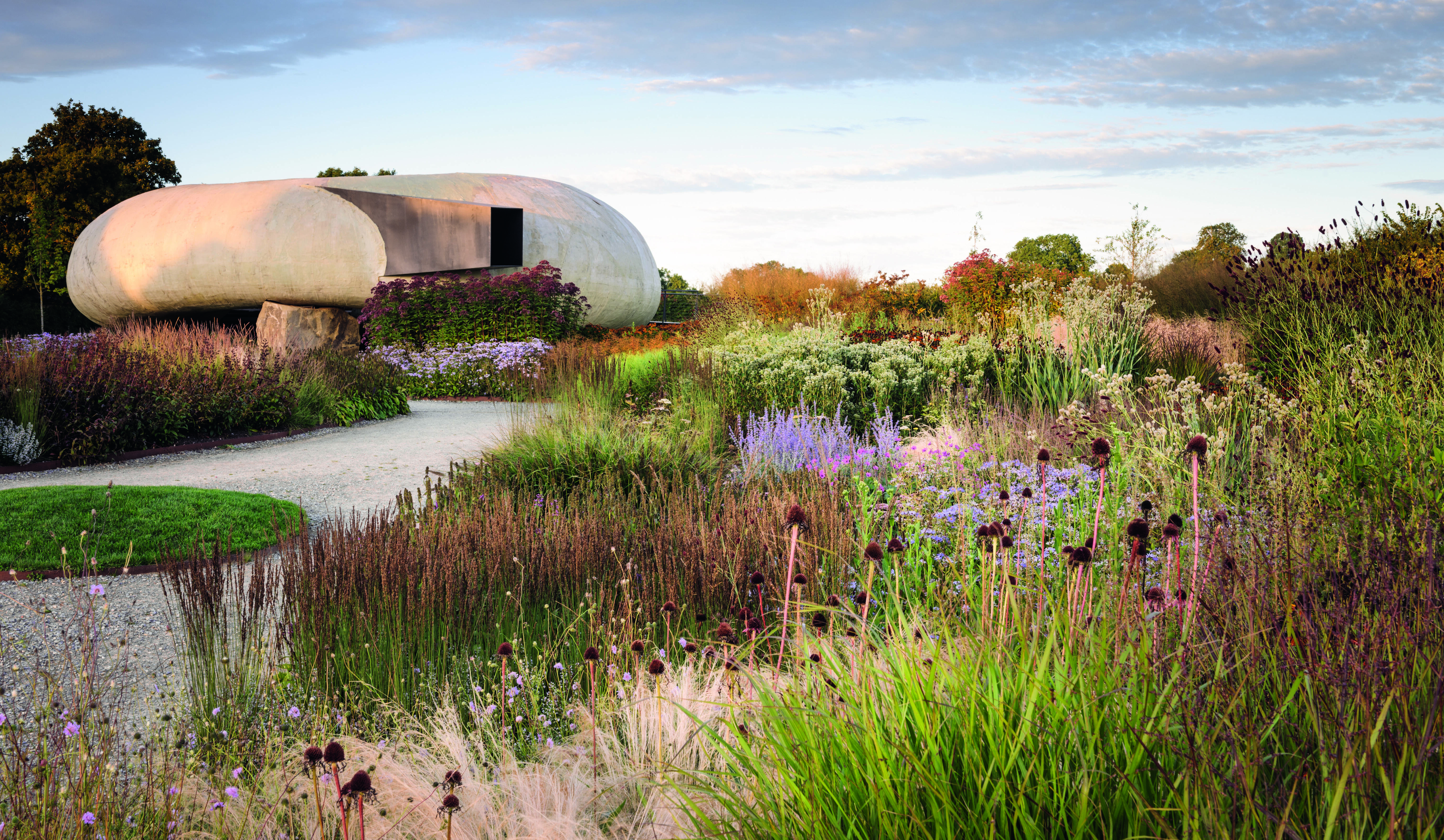 Oudolf Field at Hauser & Wirth Somerset, Durslade Farm, Somerset, UK, 2012-14. Picture credit: © Jason Ingram
What was it like working with Peter Zumthor at the Serpentine in 2011? I learned that you have to be yourself and stick to what you think is right. It's all about ideas. Buildings are different from plantings. Plantings evolve and grow. You're not putting bricks in the garden. What you learn is that the context you work in can be very important.   A building like Zumthor's, or the Serpentine Gallery or even a Frank Gehry building, provides context. It has background and works as a plus for your design. But the design is also a plus for the building. Context is very important in my work. I can only do what I can do, and I tell them that. I can follow people in their ideas, but I can only work with my knowledge of what will succeed.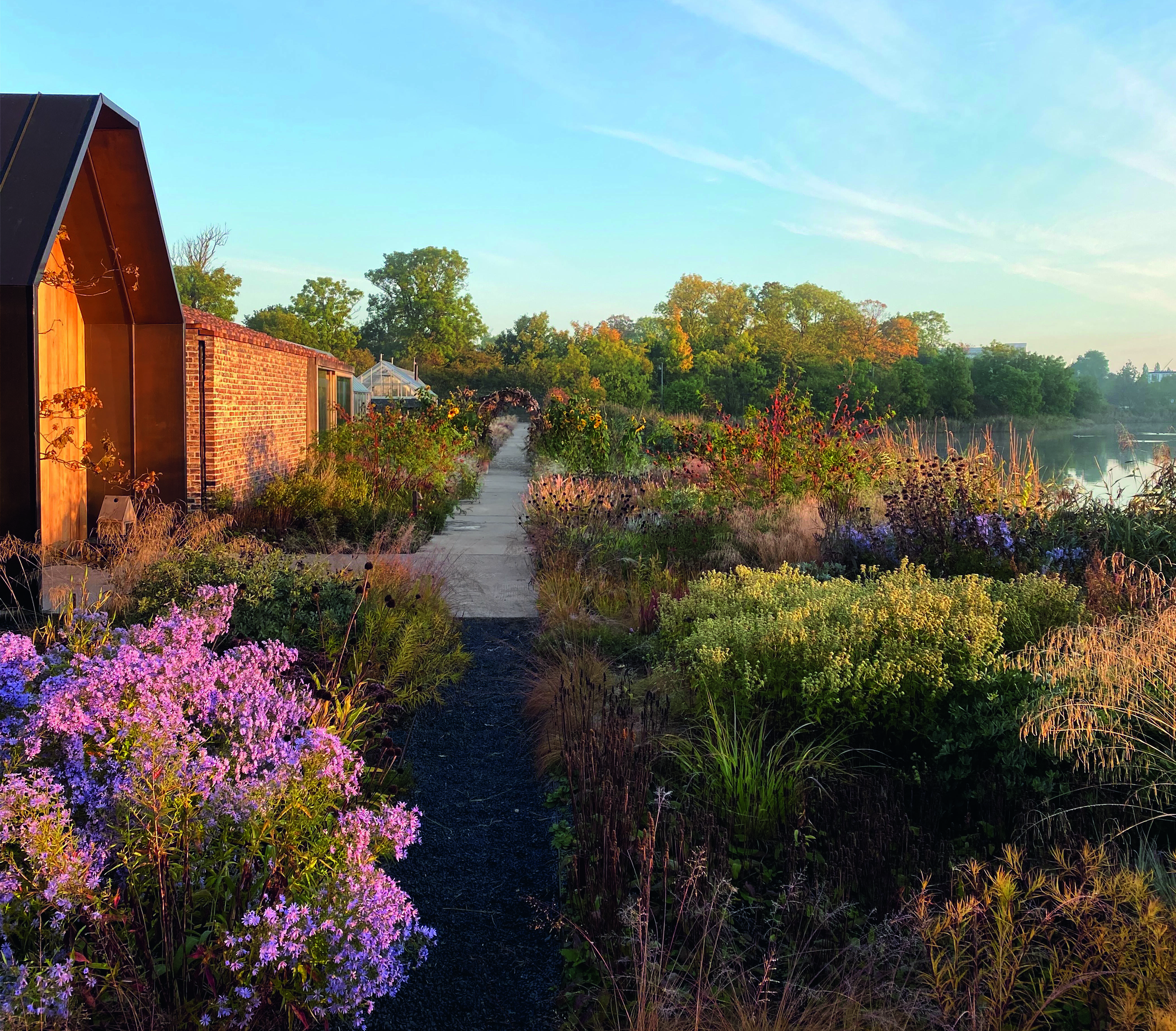 Noma, Copenhagen, Denmark, 2019. Picture credit: Photograph by Liv Linea Holm
There is currently this conversation around natural versus naturalistic – is it meaningless to you or is it worthy of consideration? I don't see a difference between natural and naturalistic. I don't know what the meaning of natural is. Is natural outside the garden and naturalistic inside the garden? So you try to mimic nature in a way that you still work with plants that probably are not growing in the fields around you? I don't know where you can place that word!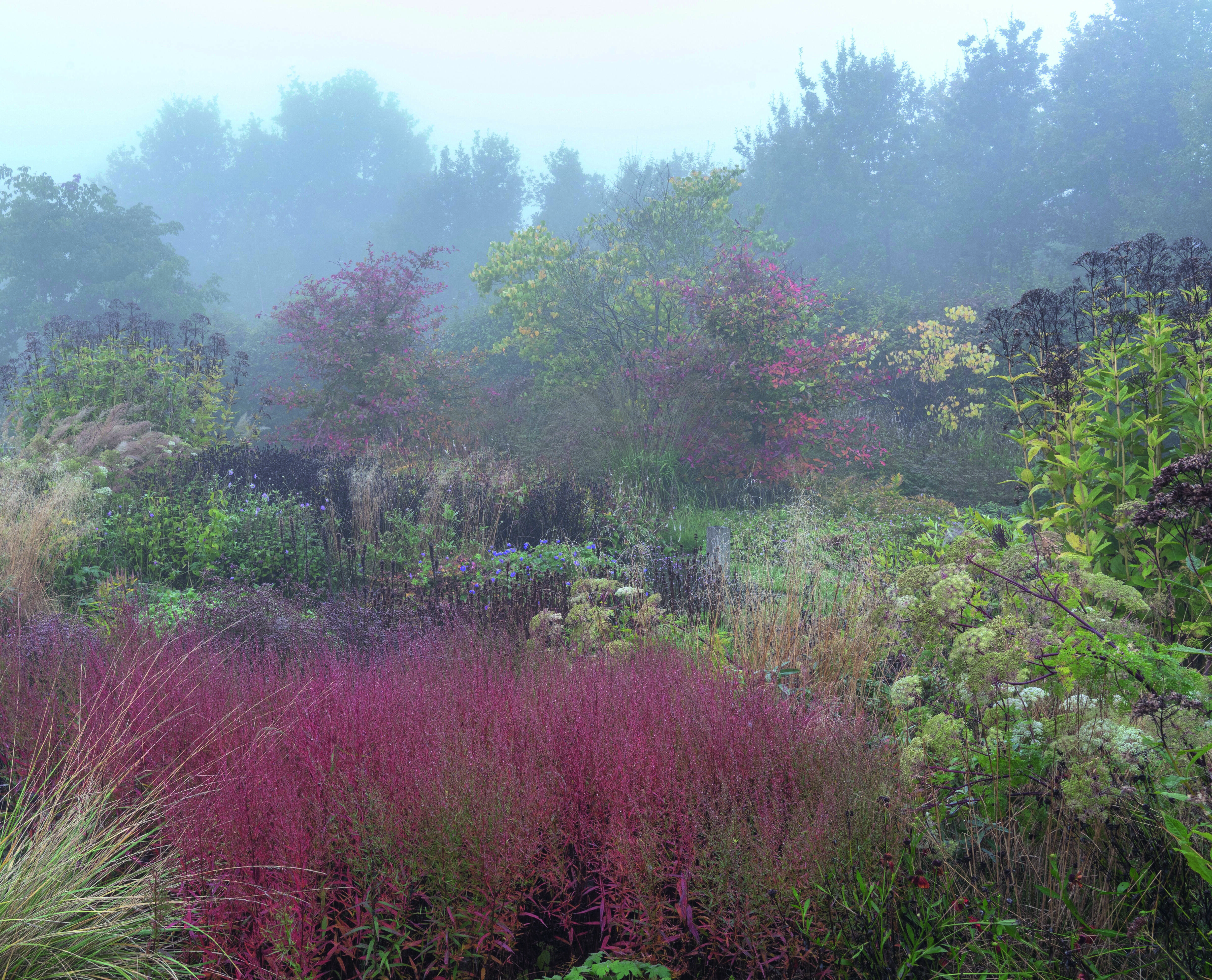 De Vlinderhof, Máximapark, Utrecht, Netherlands, 2013-14. Picture credit: © Edwin Barendrecht
Do you always feel you must push forward the art of what you do? No, it's never for myself. I never have the idea that I have to push something. It's just what I feel good with. It's not that I say to myself OK now I'm going to put something down that really will have this strong reaction. I'm not controversial in that sense. Of course we all try to do something different and at the same time still the same.
Take a look Piet Oudolf at Work in the store, here and look out for the next part of our interview with Piet Oudolf in the coming days.