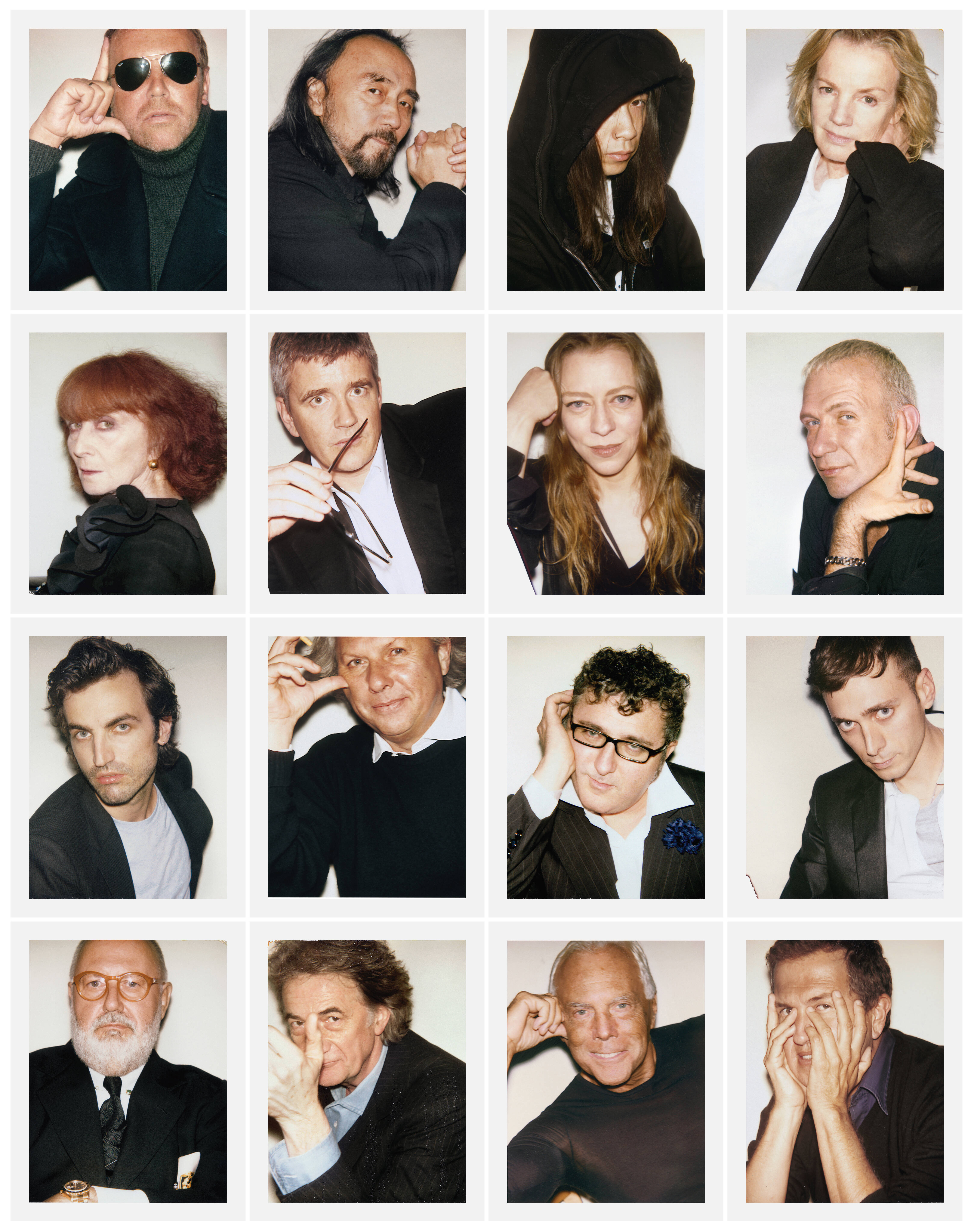 Ezra Petronio's constellation of cultural icons caught on Polaroid
25 years of breath taking imagery are celebrated in Visual Thinking & Image Making, the new book by the creative visionary
You may never have heard of Ezra Petronio but chances are you will have seen his work. And chances are, you were amazed by it.  
As we all know, a strong brand image and identity has never been more vital than it is today, and yet the real creative visionaries who can transform and reinvigorate a brand are few and far between. Ezra Petronio is one of the select few, a true master.  
Born in New York in 1968, Petronio has been at the forefront of creating truly breath taking campaigns for fashion and beauty brand names such as: Miu Miu, Karl Lagerfeld, and Marc Jacobs for 25 years. Remember that incredible image of Idris Elba in a pink Gucci suit and handsome red velvet bow tie? That was the work of Ezra Petronio.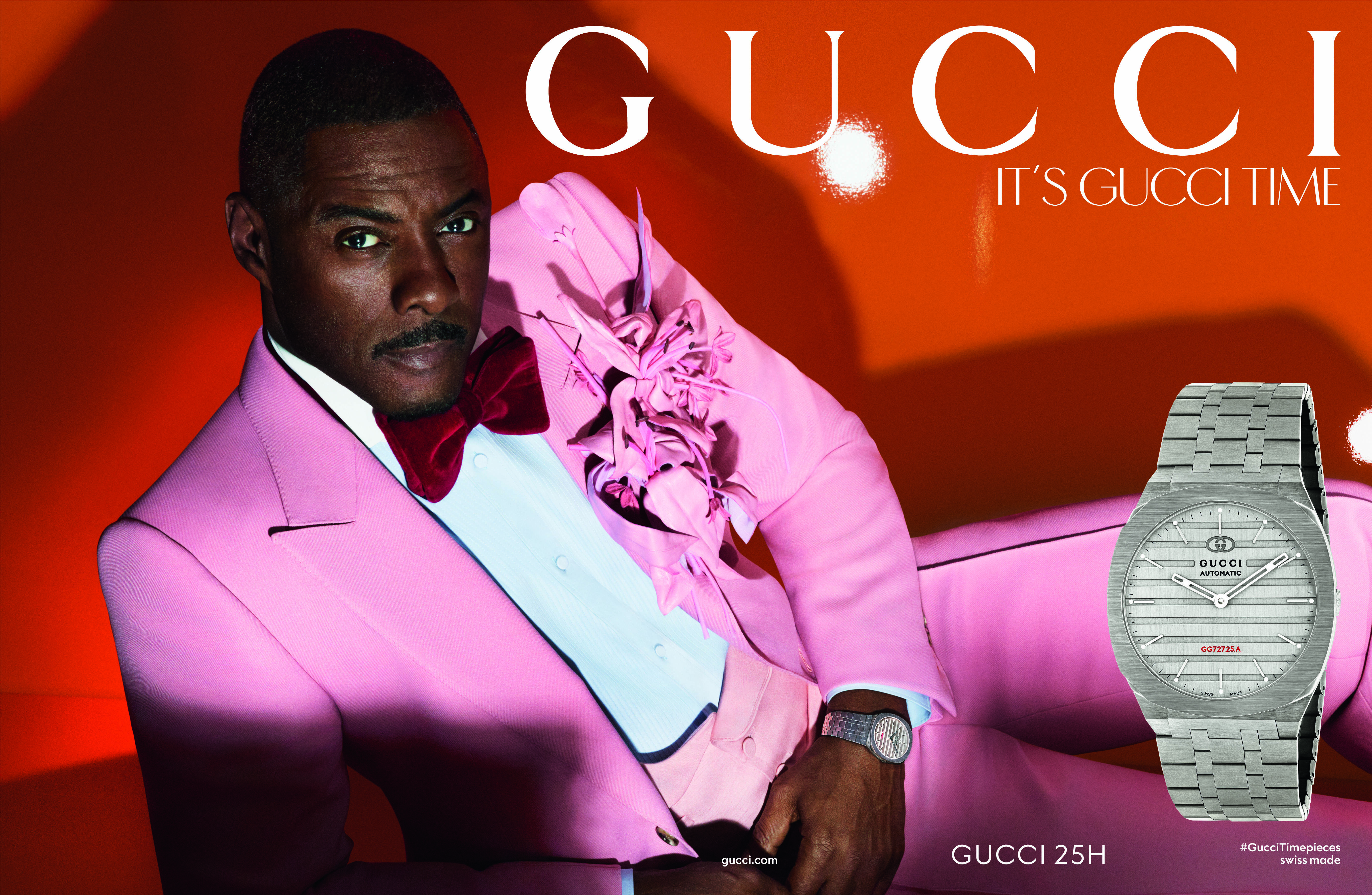 Gucci advertising. Gucci by Alessandro Michele, Photography by Mert Alas and Marcus Piggott, Styling by Ibrahim Kamara, and Cheryl Konteh, Hair by Riaze Foster, Grooming by Jojo Williams, Talent: Idris Elba, Creative direction with Lana Petrusevych.
Our new book Visual Thinking & Image Making is an immersive visual survey of 25 years of his art direction, product design, and image making, with examples taken from across the entire range of Petronio's work from ad campaigns, and his own Self Service magazine covers, to his product design and iconic Polaroid series.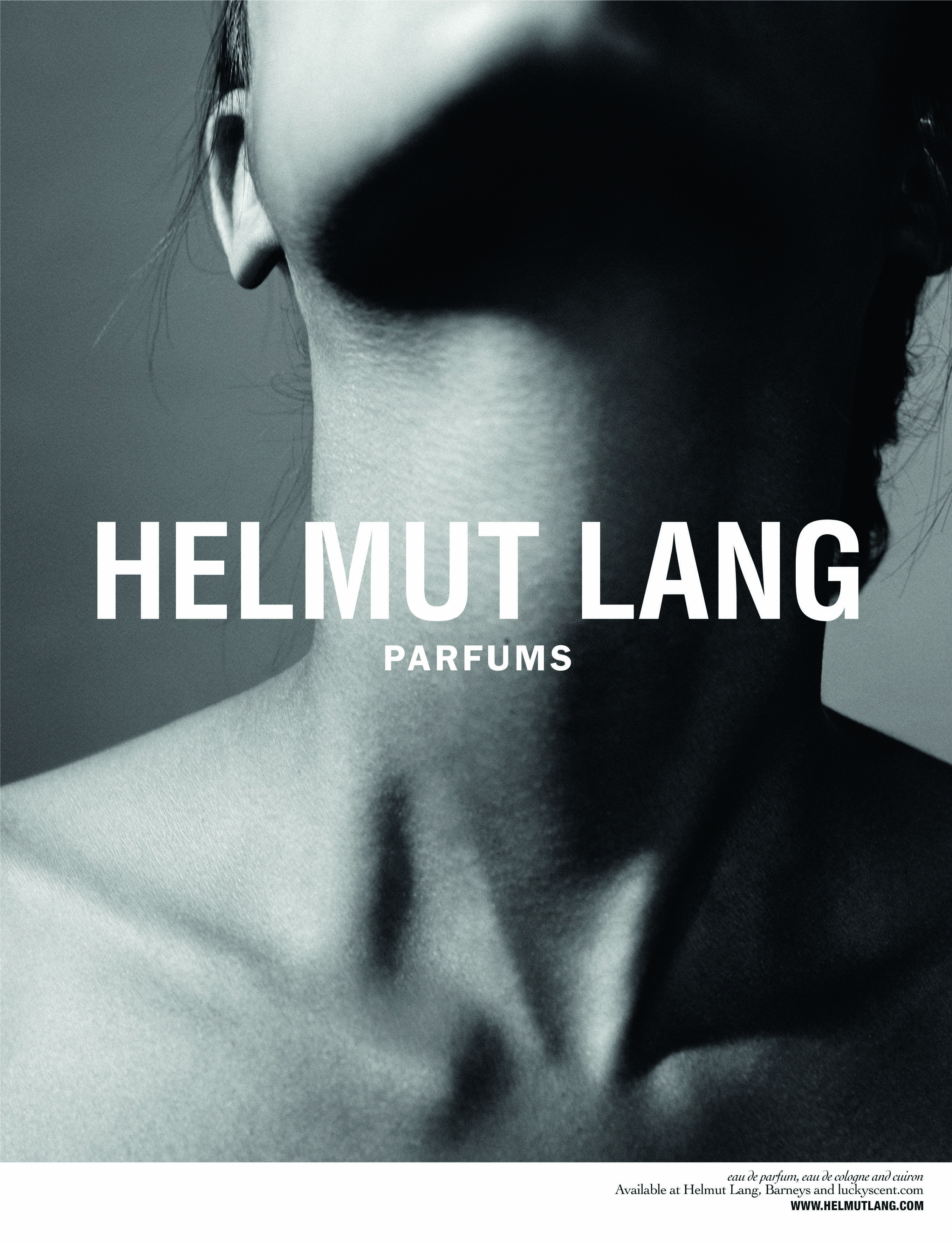 Helmut Lang Parfums advertising. Photography by Ezra Petronio, Styling by Fiona Hicks, Hair by Marion Anée, Makeup by Giulio Panciera, Model: Loulou Robert.
As well as more than 1000 images, it features thoughtful texts that reflect on the process of image making; candid conversations with industry insiders such as Jefferson Hack, on the 'art' of art direction; and inspiring quotes from the likes of Honey Dijon, Marc Jacobs, and Chloe Sevigny on their creative process.  
Visual thinking" and "image-making" are the two constituent parts of the title of this book. Petronio says the title of the book was inspired by Austrian-American art director, designer, and photographer Henry Wolf, who energized magazine design and advertising strategies in the 1960s.
Chanel advertising. Fragrance, Beauty, Skincare, Jewelry, and Watches in-house art direction for Chanel, Photography by Sølve Sundsbø, Hair by Stephane Lancien, Makeup by Peter Philips, Model: Malgosia Bela.
"He was one of my teachers in my senior year at Parsons School of Design in New York and had published his seminal book, Visual Thinking, which I pay homage to in the title of this book."  
Described by Vogue as a "genius polymath", Petronio is, among other things, a highly respected photographer.  
"My father was a photographer, and he gave me an old Pentax camera when I was 15," he says. "I would take Kodachrome slides. I loved it."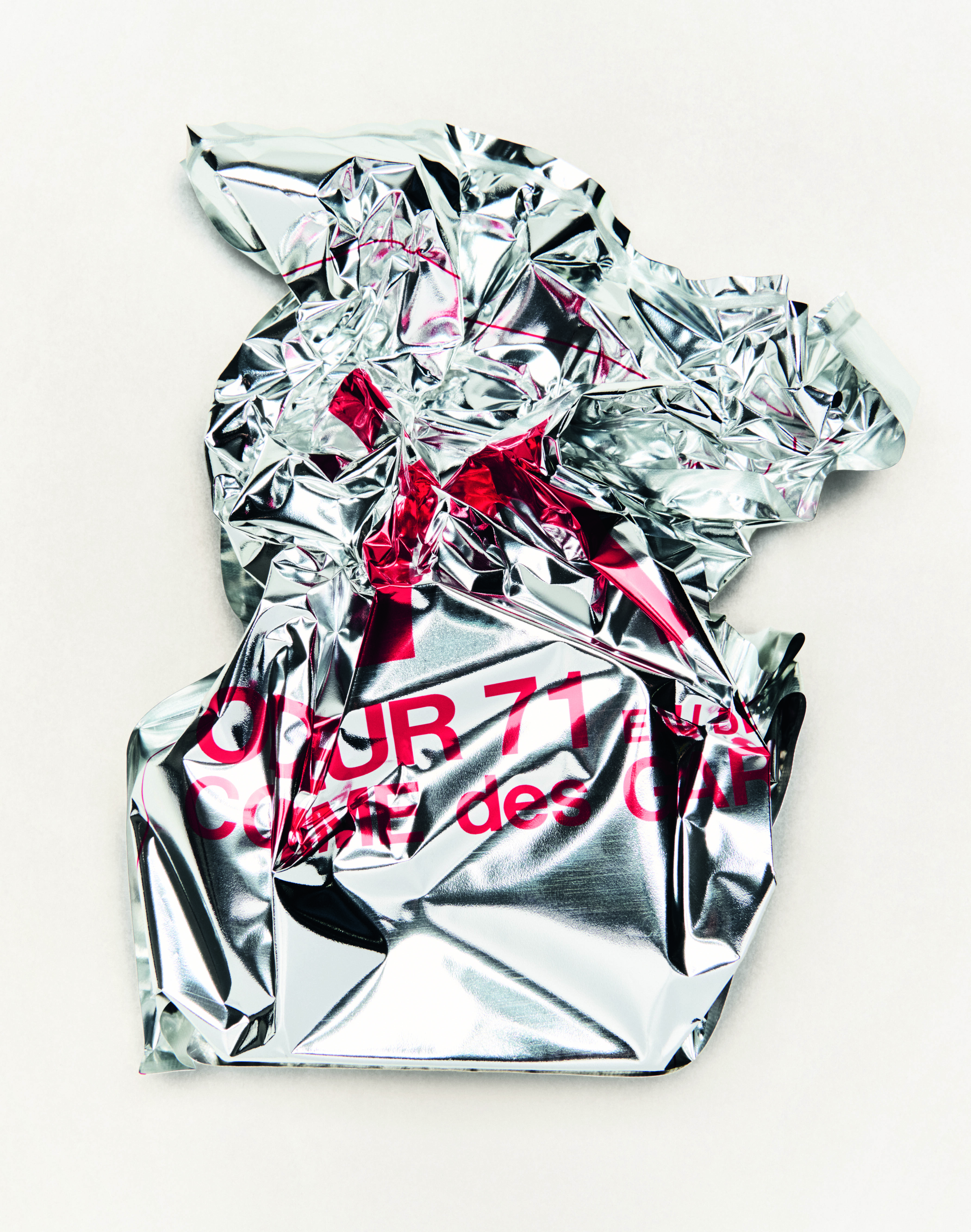 Comme Des Garçons Parfums packaging. Still Life Photography: Mathieu Boutang and Philippe Lacombe.
"I had an internship that was very important to me in a lab in Paris called Picto, founded by Pierre Gassmann in the 1950s. He was a master printer for eminent photographers such as Man Ray and Henri Cartier-Bresson and created true excellence in the reprographic chain of photography."  
Petronio spent the summer of his final year in high school in darkrooms learning how to print, Gassmann spent many hours explaining the magic of collaboration between a photographer and his printer: how one captures, and the other reveals.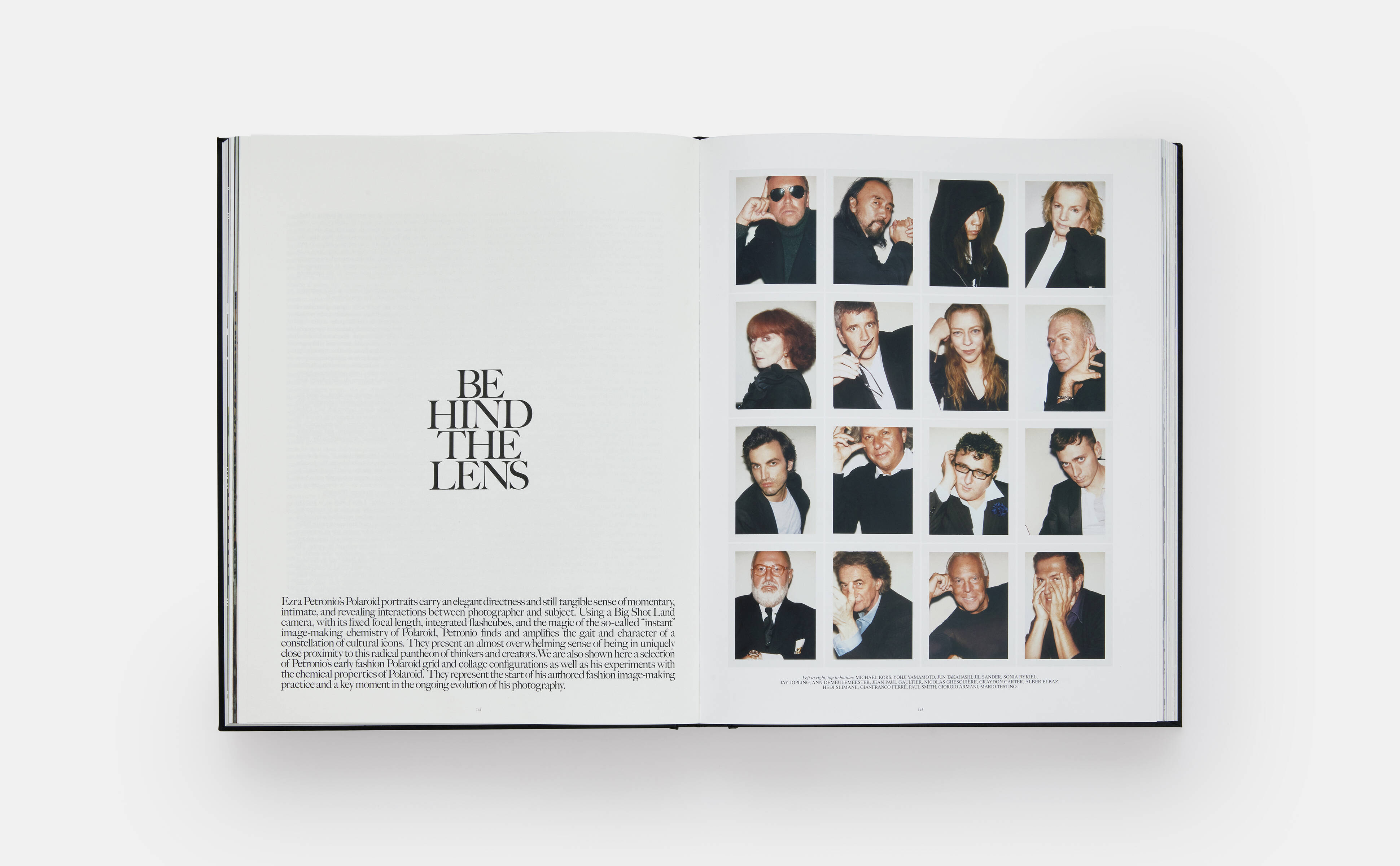 Polaroid portraits in the book  
The experience never left him but when it came to creating his own portraits, Petronio turned to a faster and more immediate medium - a Polaroid Land camera, the first instant camera, invented by Edwin Land in 1948.    
In the mid-1990s, Polaroid was still the default process for testing and rehearsing an image on a photographic shoot (long before on-set screens) as well as an analog form for celebrity portraiture as popularised by Andy Warhol.  
Like his famous predecessor, Petronio's portraiture toolkit includes the Big Shot Land camera, with its fixed focal length, integrated flashcubes, and the magic of the so-called "instant" image-making chemistry of Polaroid. Petronio's choice to use this idiosyncratic and stylizing technique reveals him as an image-maker who thrives on the discipline of working within a medium's specific restraints, be present in the moment, and find the visual nuance.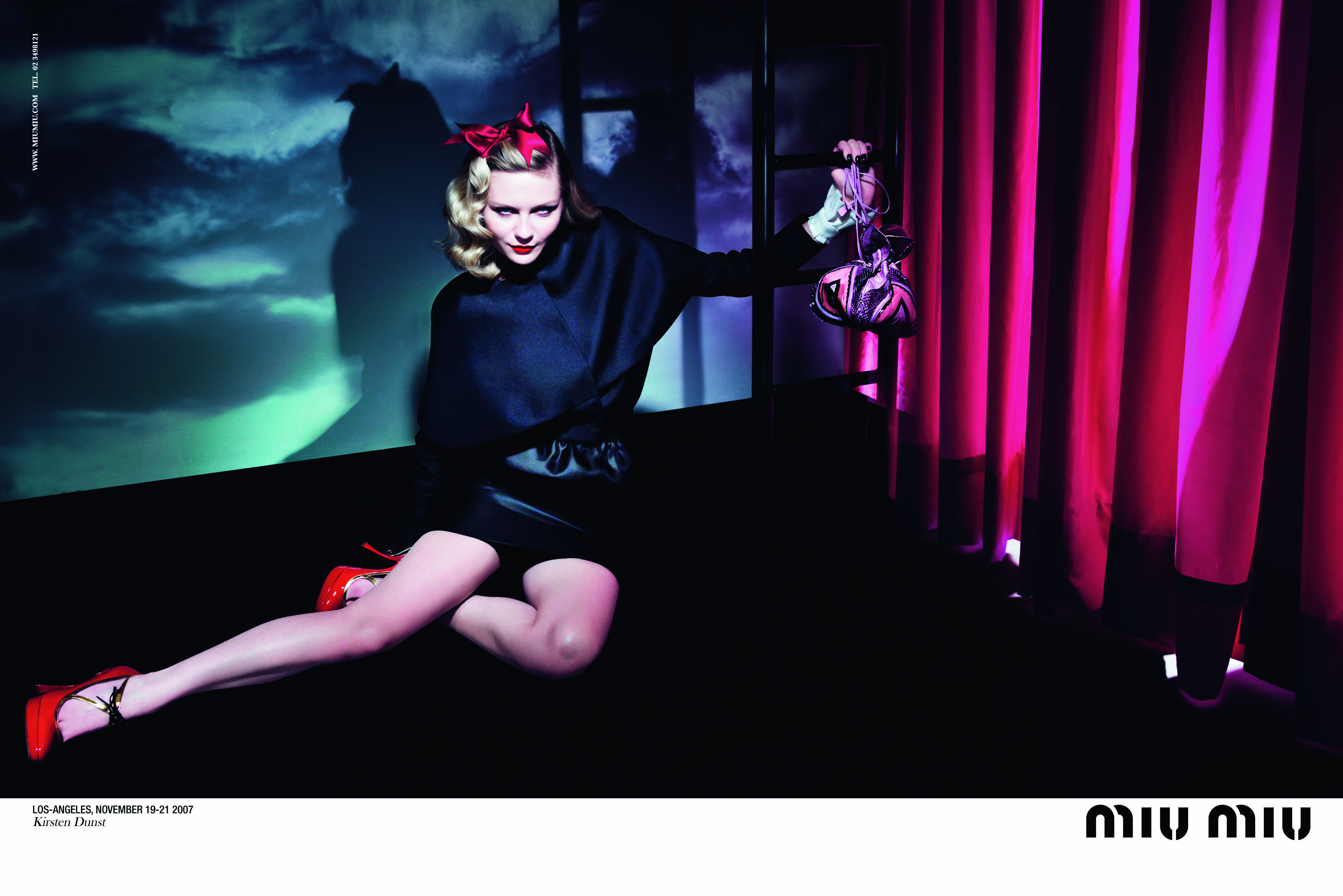 Miu Miu SS08 advertising. Photography by Mert Alas and Marcus Piggott, Styling by Joe McKenna, Hair by Luigi Murenu, Makeup by Lucia Pieroni, Talent: Kirsten Dunst, Creative direction with Suzanne Koller.
Using a Big Shot Land camera, with its fixed focal length, integrated flashcubes, and the "instant" image-making chemistry of Polaroid, Petronio has captured the character of a constellation of cultural icons in the fields of film, fashion, art, music, and literature. The book features all of them.  
"When there is nothing to lose, there is often freedom and the ability to create and engage without compromising our integrity or identity," he says. "With inspiring resilience, courage, and a touch of rooted defiance, we can hopefully ignite disruption!"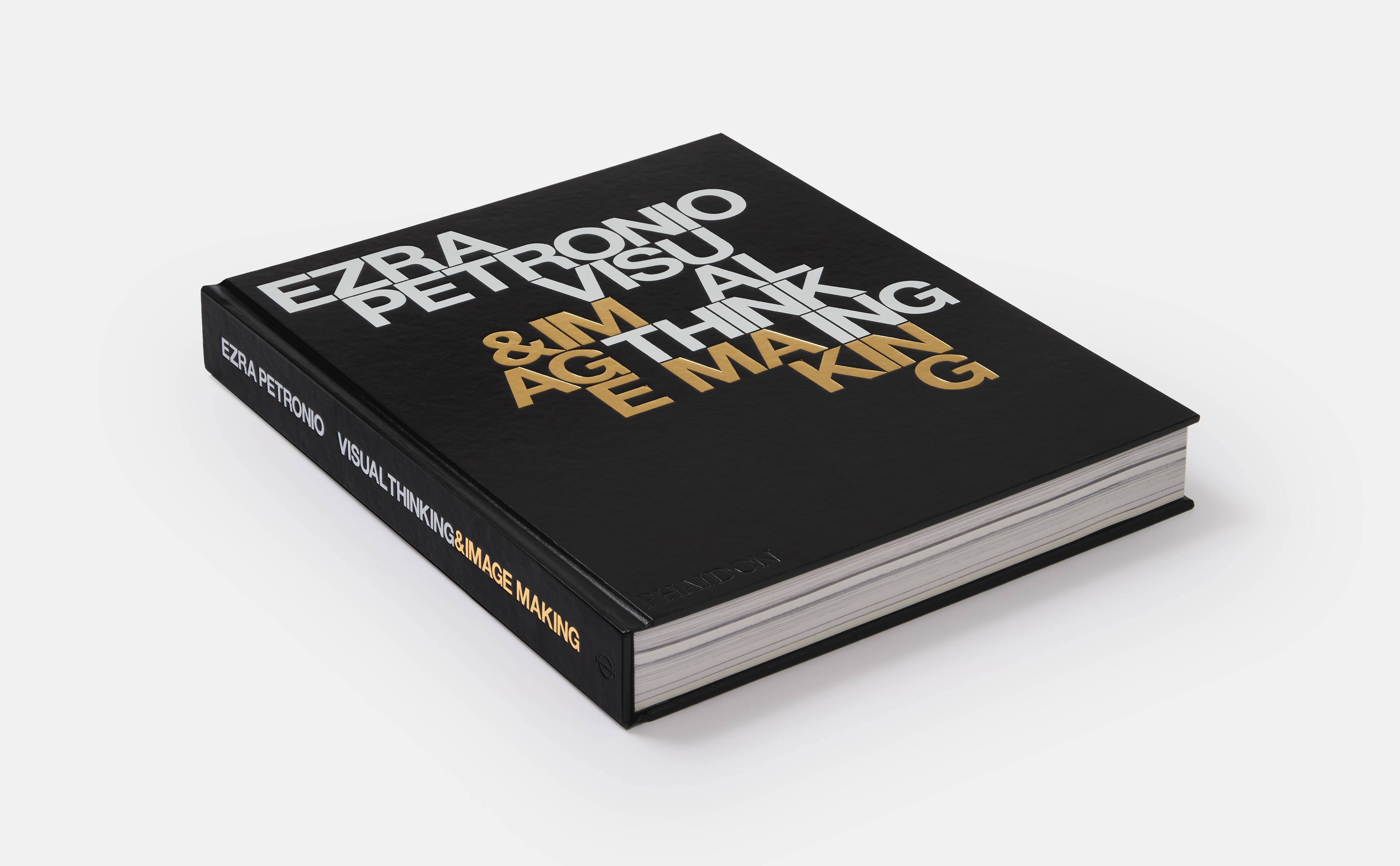 Take a closer look at Visual Thinking & Image Making and look out for our next story on how Ezra's unusually talented parents helped shape his incredible, creative journey.