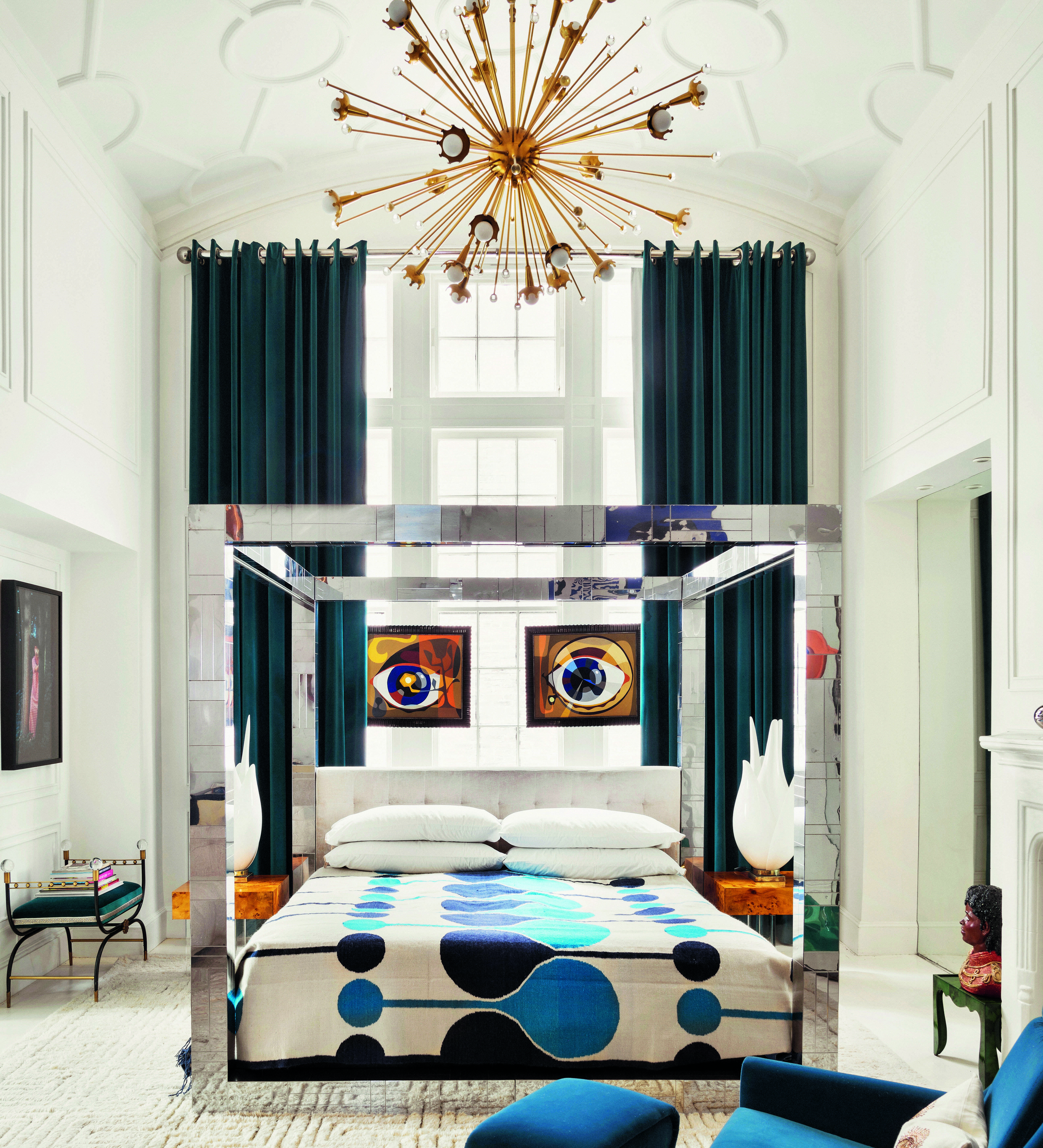 A micro guide to Maximalism
Loud, and louche, chaotic and colorful, but imbued with personality and passion, our new book is as much about attitude as it is about style  
Always more. Never less. What the interiors in Maximalism: Bold, Bedazzled, Gold, and Tasseled Interiors have in common is a sense of humour, a discernible warmth, and a willingness to bring drama into the realms of everyday life.   This inspirational collection of more than two-hundred residential interiors draws from a long and illustrious history of maximalism that transcends time and geography. It brings together the many and varied ways that maximalism can be expressed in interiors, making the point that maximalism is not about following aesthetic rules, it's as much about attitude as it is about style.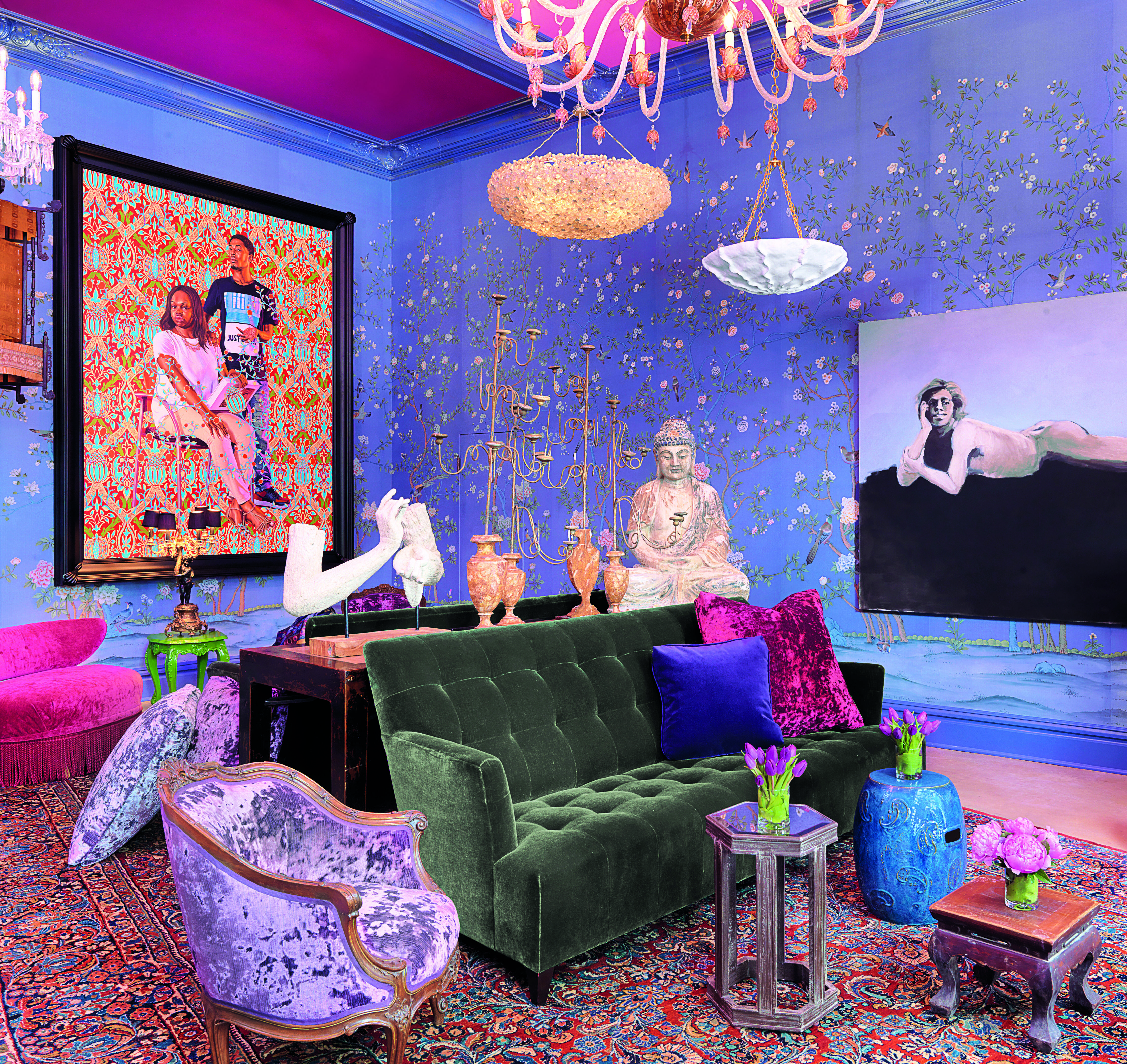 Jimmy Jamieson and Susan Barrett, St. Louis Guest House, Great Hall, St. Louis, Missouri, USA, 2020. Picture credit: Photo: Alise OBrien
Andy Warhol once described himself as 'deeply superficial.' The same can be said of maximalism. As writer, media personality, and iconic window dresser Simon Doonan writes in the introduction: "Maximalists have no desire to seek approval from others. Their goal is to hypnotize onlookers into a state of adoring submission. Maximalist décor puts the viewer on notice: you are here to admire and obey."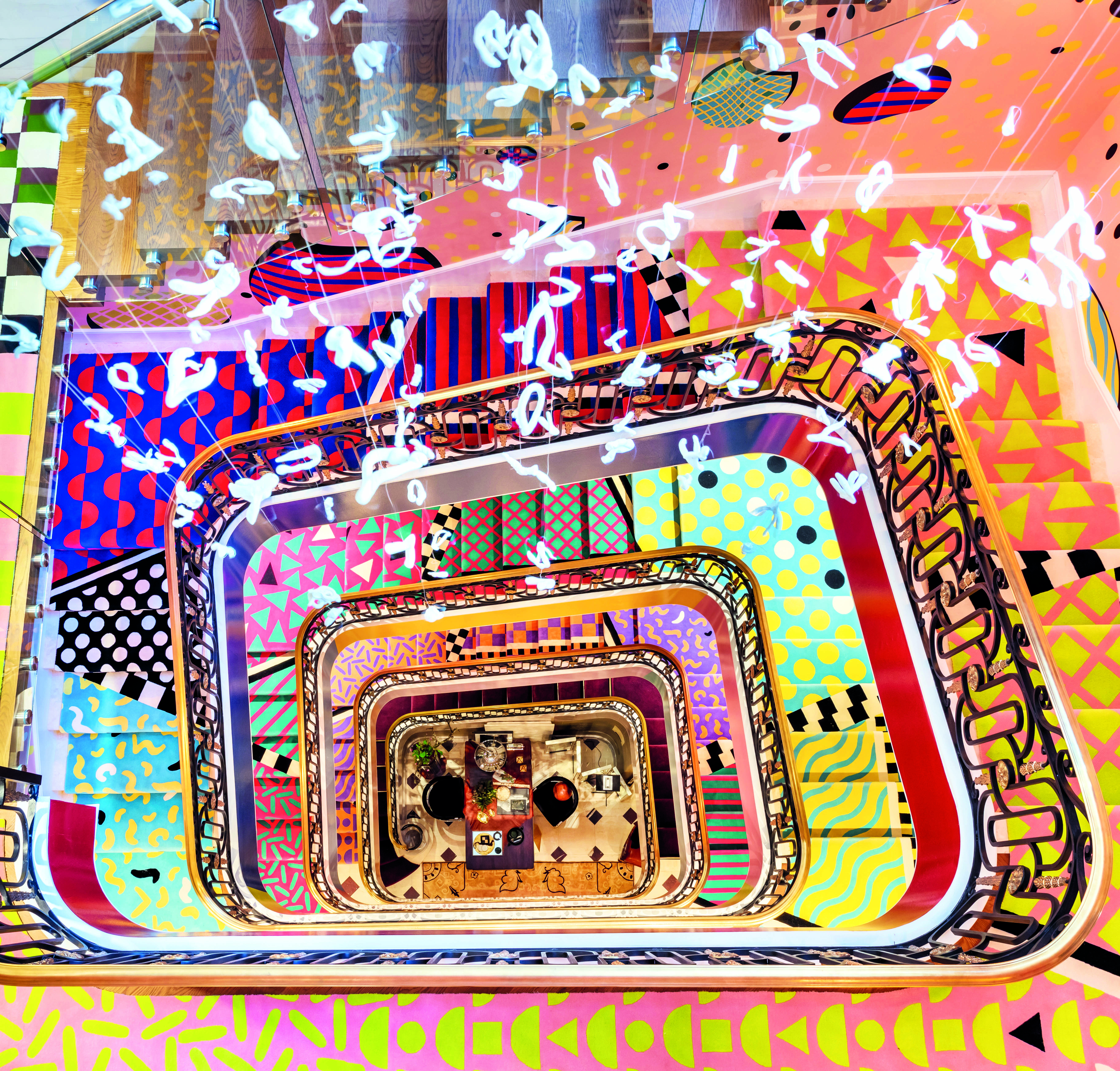 Sasha Bikoff, Kips Bay Showhouse, Staircase, New York City, New York, USA 2018. Picture credit: Nicholas Sargent
The book also proves that maximalism has been with us, in one guise or another, for more than four hundred years. The earliest maximalist interiors you'll find in it date from the 1600s and include some of the most extraordinary castles, palazzi, schlosses, châteaux, dachas, and villas from across Europe, and North America, and beyond, along with the ground zero of maximalism, the Palace of Versailles.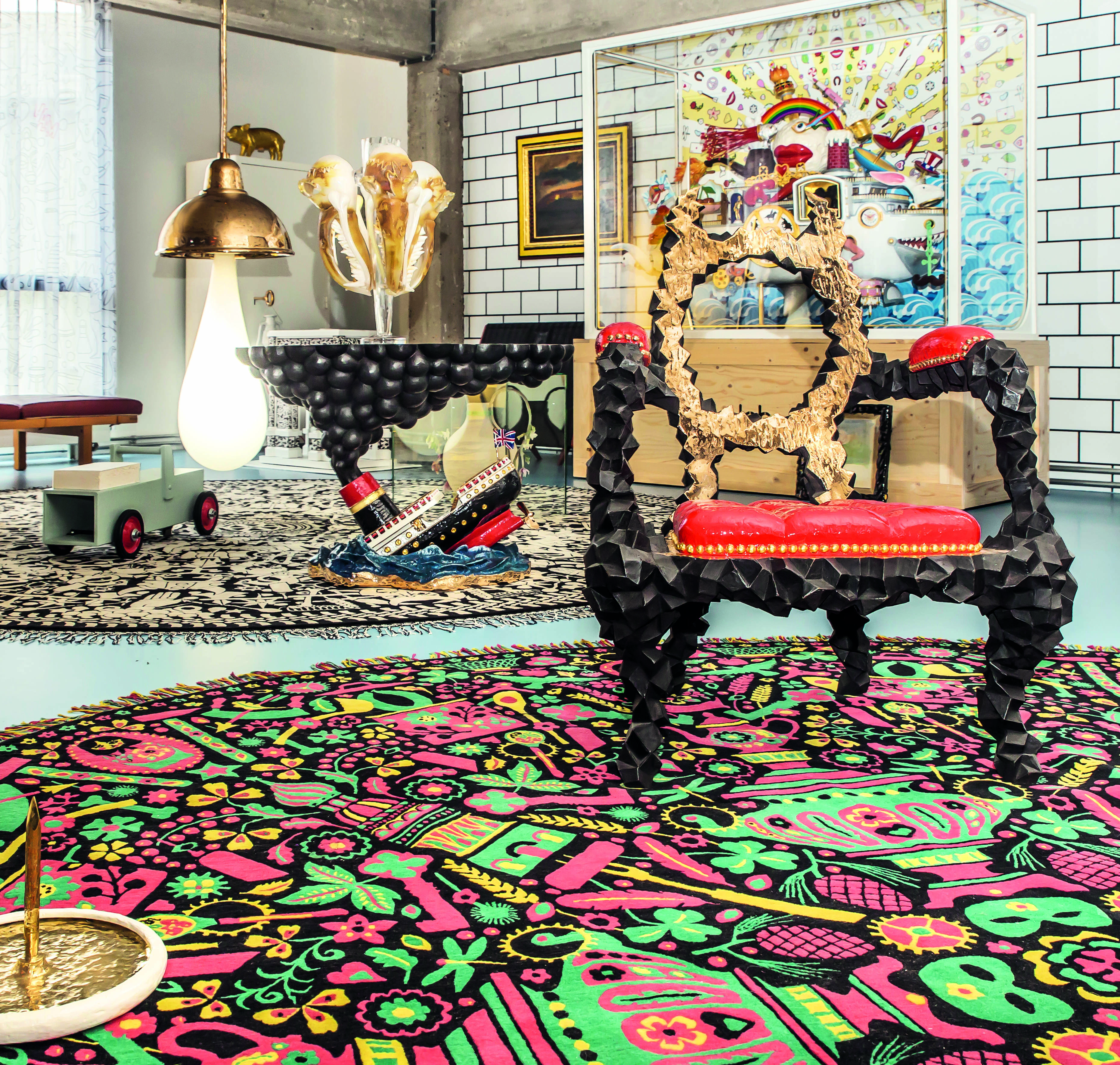 Job Smeets, Studio Job Headquarters, Salon Antwerp, Belgium, 2018. Picture credit: Studio Job
Meanwhile, the work of some of the doyennes of decorating—Ann Getty, Billy Haines, Dorothy Draper, and Elsie de Wolfe—are reappraised and feature here among the hallowed ranks of the maximalists.   And bringing things right up to the minute there is an explosion of maximalist talent from contemporary designers, including Thomas Britt, Peter Marino, India Mahdavi, Miles Redd, Jonathan Adler, and Justina Blakeney.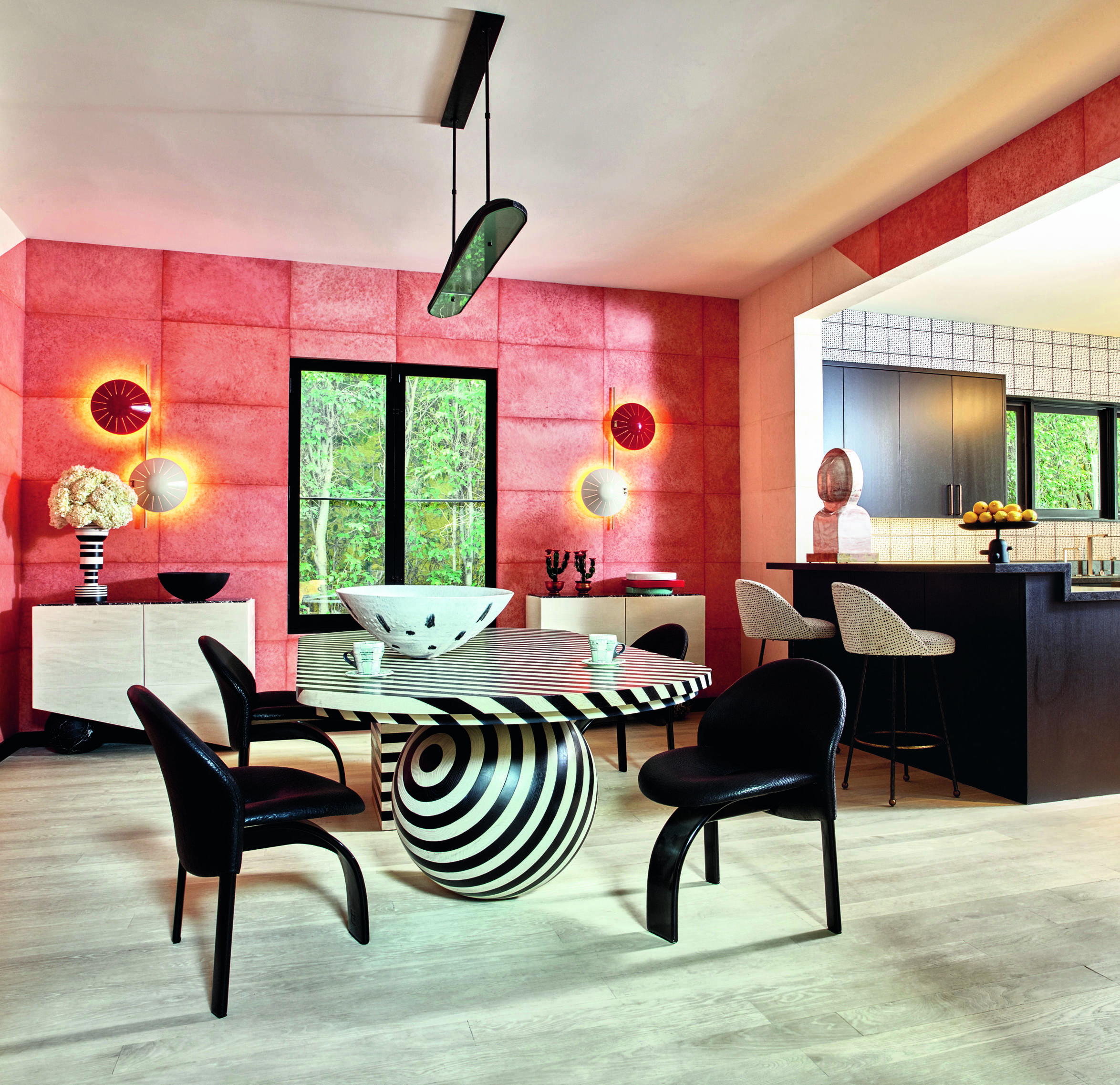 Kelly Wearstler, LA Home, Kitchen, and Dining Room, Los Angeles, California, USA, 2018. Picture credit: Photo: Francesco Dolfo/Production: Benedetta Rossi Albini  
Décor, when taken to extremes, is both fabulously pointless yet wildly justified. "But without show-offs and maximalists, the world would be at the mercy of minimalists and this book would not exist," Doonan reminds us. Maximalism is sheer and unadulterated joy. And, as Doonan says, "joy, in today's too often brutal world, is as rare as free diamonds."   Order your copy here.