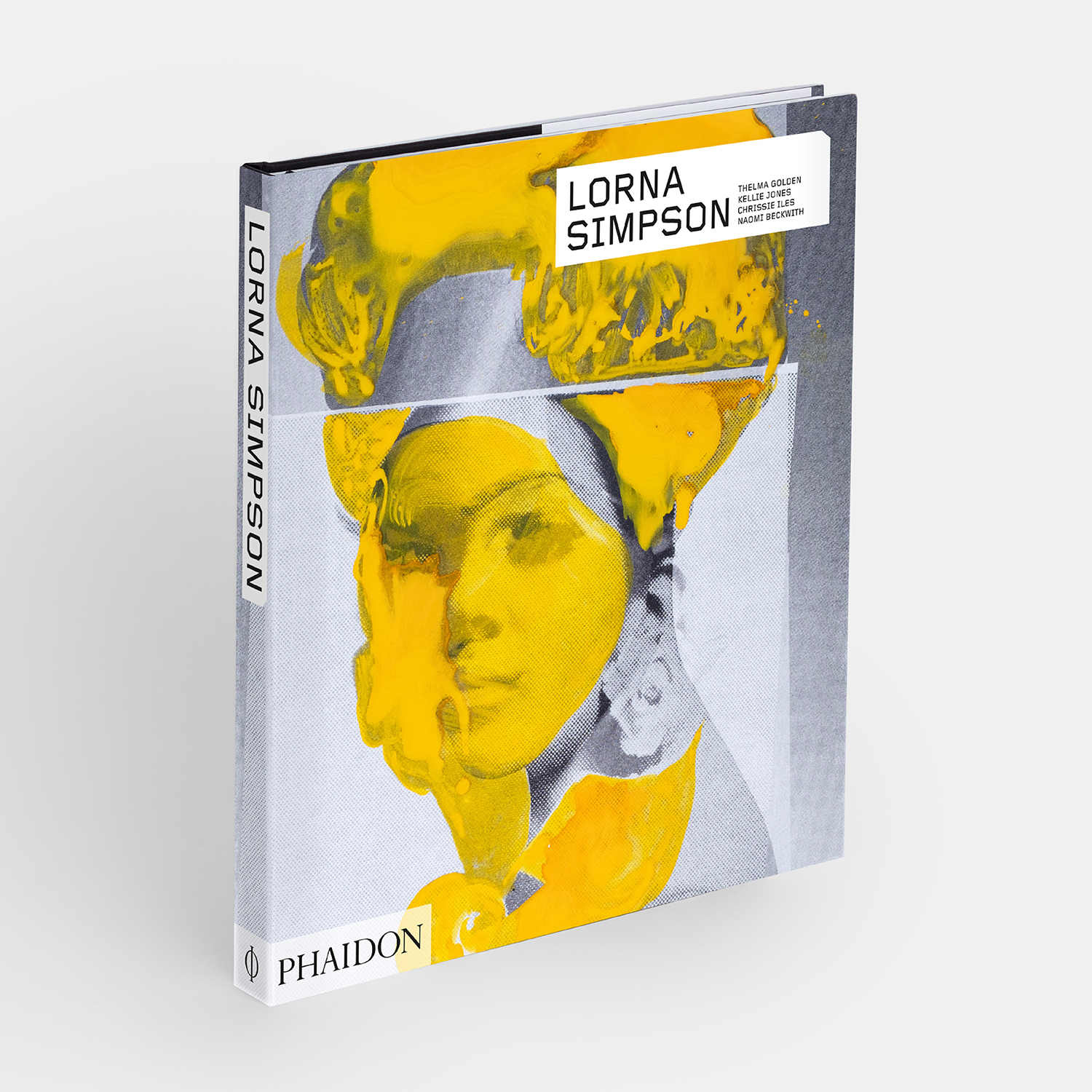 All you need to know about Lorna Simpson
Get the one, authoritative monograph on this brilliant, trailblazing, celebrated American artist
In our newly revised and expanded Lorna Simpson monograph, the artist recalls the first work of art she can remember seeing. "My parents had an appreciation of Modernism and Minimalism, particularly abstract painting, so therefore I had an appreciation of this too," the New York artist explains to her interviewer, Thelma Golden, the Director of the Studio Museum in Harlem, New York. "They had these reliefs on the wall: 1960s ceramic plaques with jazz musicians. They were black and white – a black ground with the relief area, the contours, in white. And stylistically they were near-abstract. I remember looking at them for years, and recall the moment when I suddenly realized, 'Ah, it's a jazz musician!' I was a little disturbed by that."
The simple decoding the work bothered that nascent artist. "Whenever I discovered realism within something that I'd thought was abstract, it was a little unnerving to me," she says. "I also remember deciphering in a little reproduction of Picasso's Three Musicians (the dog under the table), and that completely changed it for me, and made it less interesting."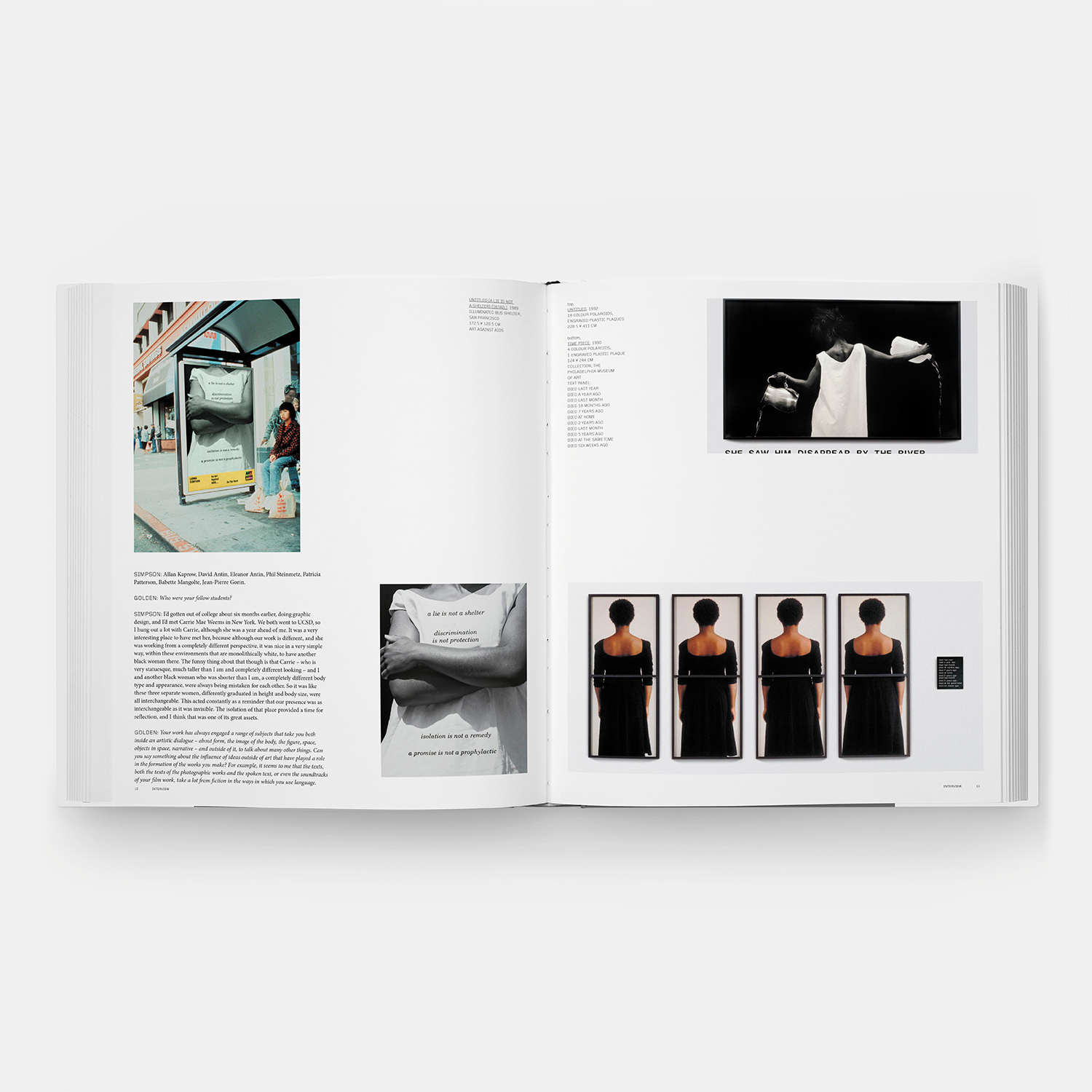 It's an apt starting point for an artist whose work, though immensely popular and critically acclaimed, isn't always readily resolved either. Emerging in the 1980s, this acclaimed artist and filmmaker, has gone on to become among the best-known representatives of contemporary African-American visual culture.
While commenting richly on the ways in which black women are seen, and the ways in which they see themselves, Simpson raises searching, philosophical questions about the relationship between image and text, and about the construction of the self.
Her work has been displayed at the Museum of Modern Art, New York; the Museum of Contemporary Art, Los Angeles; the Miami Art Museum; the Walker Art Center and the Minneapolis Institute of Art; the Whitney Museum of American Art, New York; the Hirshhorn Museum and Sculpture Garden, Washington, DC; and the Studio Museum in Harlem, New York.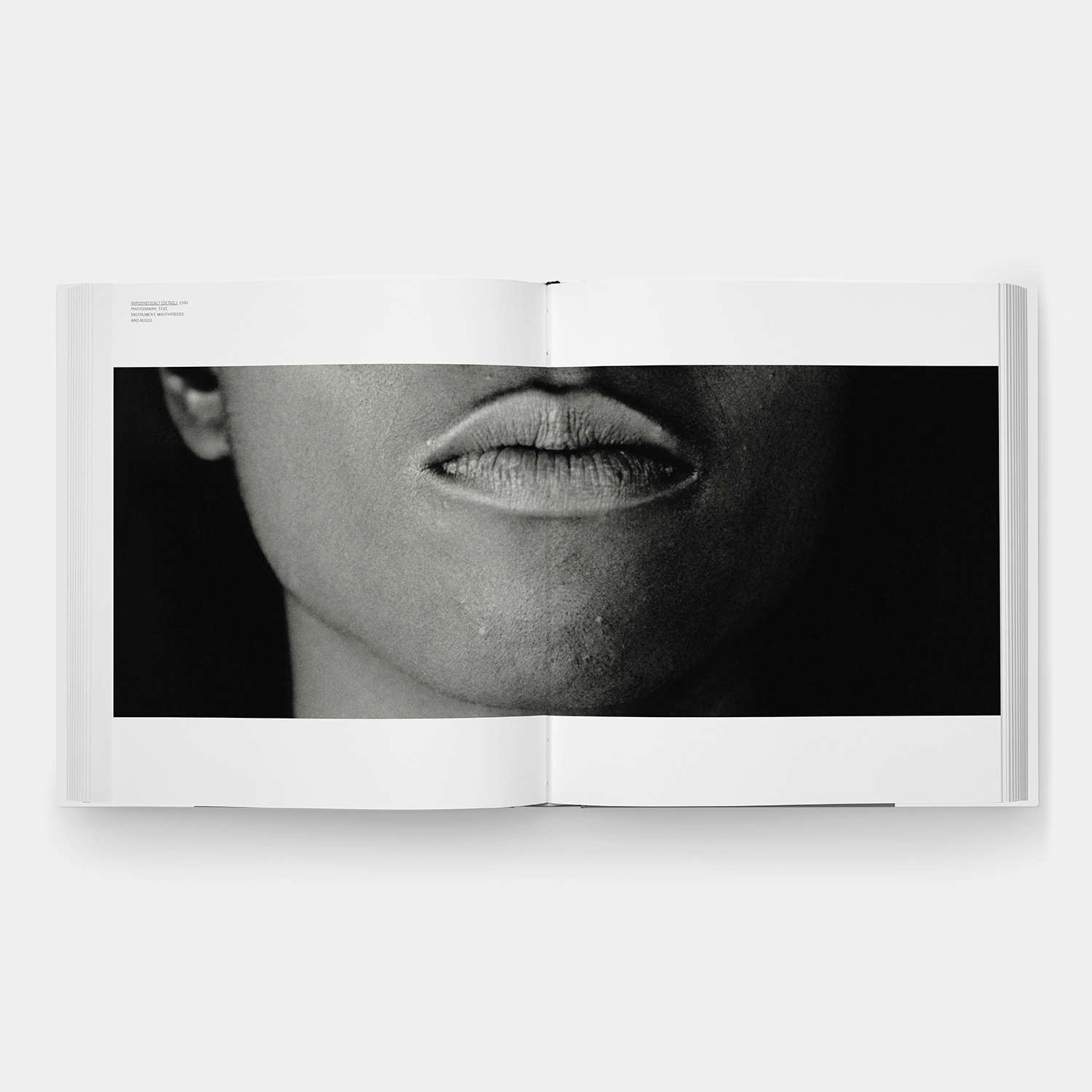 This newly revised and expanded book, part of Phaidon's Contemporary Artist Series, covers Simpson's early years, her breakthrough moment in 1993, when she became the first African-American woman ever to show in the Venice Biennale and the first to have a solo exhibition at the Museum of Modern Art in New York; right through to her work in recent years, when she has collaborated with Rihanna and received the prestigious J.Paul Getty Medal.
With contributions from Golden, as well as Naomi Beckwith, deputy director and senior curator at the Solomon R. Guggenheim Museum, New York; Chrissie Iles, a curator at the Whitney Museum of American Art in New York; and Kellie Jones, Professor in Art History and Archaeology and the Institute for Research in African American Studies at Columbia University, this detailed, authoritative and beautiful book serves as both the perfect introduction to the artist's work for those unfamiliar with Simpson, and an ideal primer to deepen and broaden her appeal among fine-art in crowd.