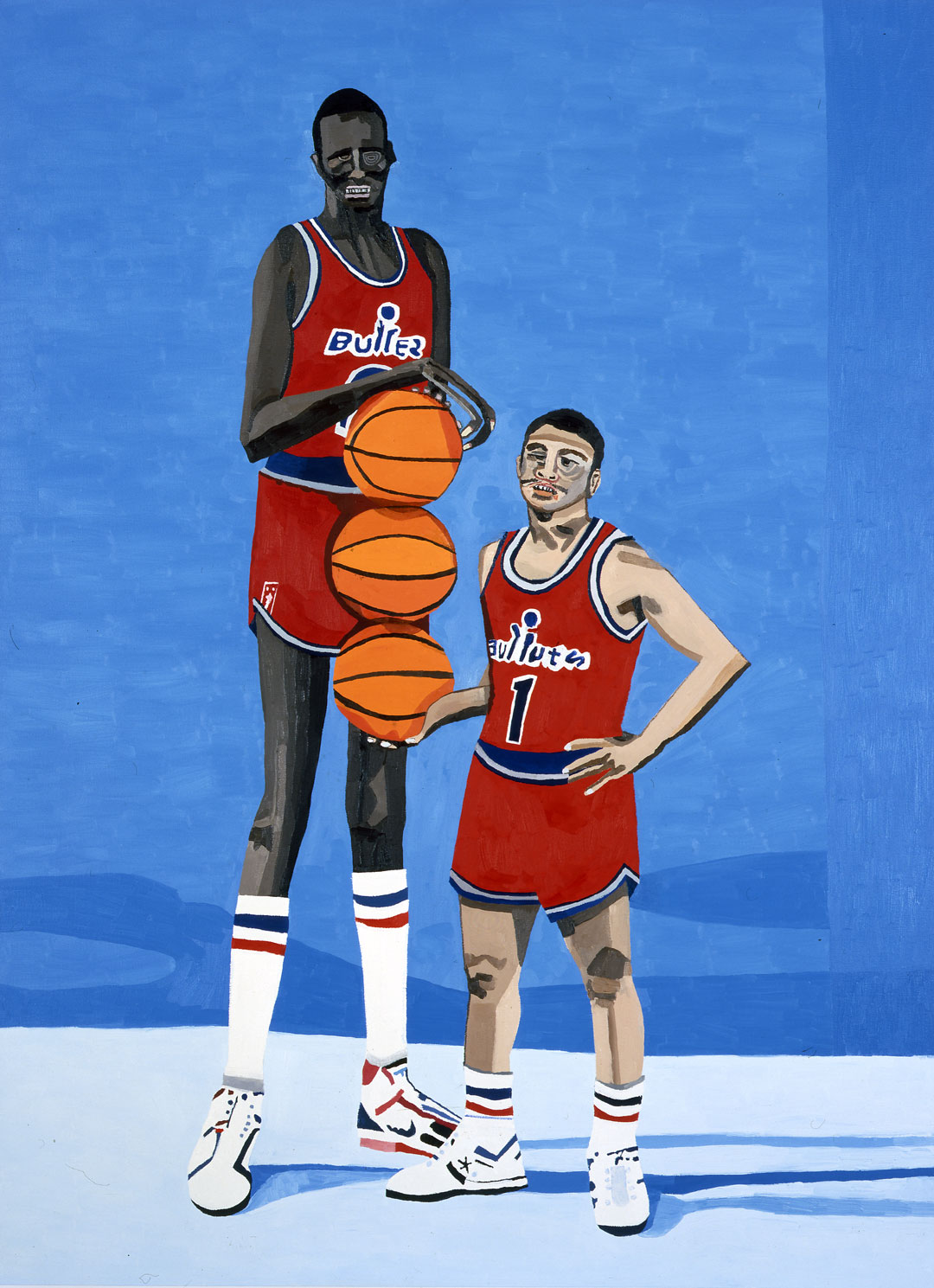 Picturing Jonas Wood - Sports
The artist composes his work using many sources of inspiration. Here's what he has to say about his love of sports
In a 2017 interview with Korean Vogue (extracted in our new Contemporary Artist Series book) the journalist Jeong Yun Hyeong asks the American painter Jonas Wood, "Do you have any heroes in your life? It doesn't have to be as an artist."
"I like a lot basketball players, I like athletes in general. I love Roger Federer," Wood answers. "I like to watch a lot of sports, I like competition, I like emotions when somebody wins and how hard it is to win, and how much they practice. I think I relate to it differently because you don't really win prizes and awards making art, but you practice a lot to get better."
Wood has been painting sports stars and sports imagery for pretty much his entire professional career. In another interview, this time with his friend and fellow painter, Mark Grotjahn, also reproduced in our book, Wood says "the reason why I started painting sports portraits is because I didn't want to paint my family all the time. Images of athletes were accessible, and I could just appropriate and use them."
And ball players were probably never far from his thoughts. The artist grew up in Boston during the 1980s, a decade during which his local team, the Celtics, won the NBA Finals on three separate occasions; reaching for images of the Celtics' star player, Larry Bird, would have come naturally.
Yet sports also works well for this bright, sharp-lined figurative painter. Wood admits that the motifs that crop up in sports imagery work well within his paintings. "They have all these built-in components that I connect with painting, like stripes, colours, shapes and simplification," he says.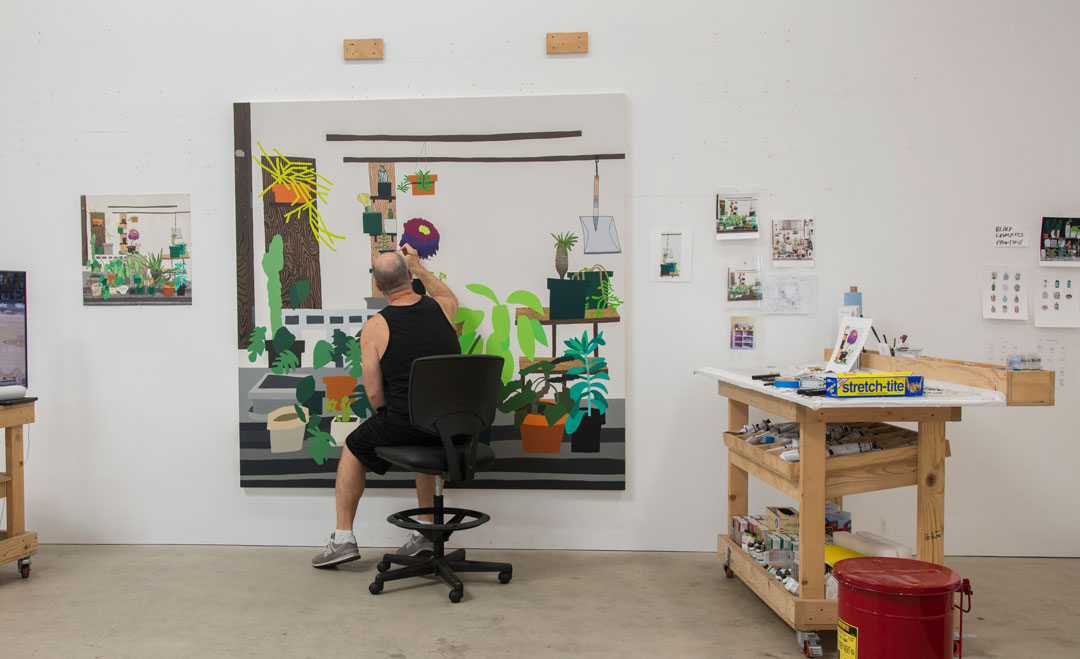 What's more, as the curator Helen Molesworth puts it in her contribution to the book, "While we live in a culture that holds sports and art to be antithetical to one another, the corollaries between them are sometimes so clear as to be painfully obvious. Both art and sports share the conundrum of rewarding 'natural' abilities while simultaneously requiring painful training, submission to extreme discipline and rules, and a commitment to the daily, monthly and yearly practice in order to become good, better and best."
Wood has the talent, but has also trained hard. "One of Wood's college painting teachers, Nick Ruth, told him he needed 'to learn how to draw, and to be in my studio 40–60 hours a week'," writes Molesworth. "Feeling a bit of the underdog, Wood took the advice so seriously that even when he had an accident and crushed his right hand, he continued to make drawings and paintings with his left hand, just so that he could keep working."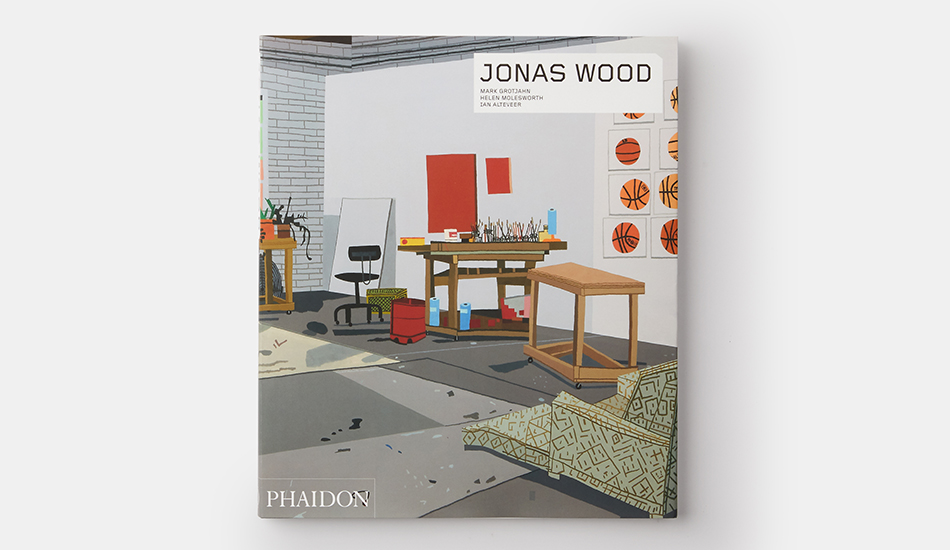 He may not help Celtics win the NBA Finals any time soon, but he is a major league artist, represented by Gagosian and courted by collectors across the globe. And part of his appeal lies in how, as Molesworth puts it, Wood has responded to "the avant-garde's great rallying cry to merge art and life." Though a hard worker, his labours and passions are very closely aligned; he loves sports in real life, and he expresses that love, quite simply in his art.
"He has fashioned a life dedicated to art and an art dedicated to life," writes Molesworth."To this end, he has produced a body of work that is stylized and repetitive. This repetition comes in part from his interest in the decorative and the everyday – two arenas where repetition is paramount. But the repetition is also a meditation; a daily practice of engaging with the things and people he loves." Engaging for him, and thrilling for us, sports in Wood's pictures is a rare example of a win-win.
For more on this visually engaging contemporary artist, order a copy of our new Contemporary Artist Series book on Jonas Wood here.