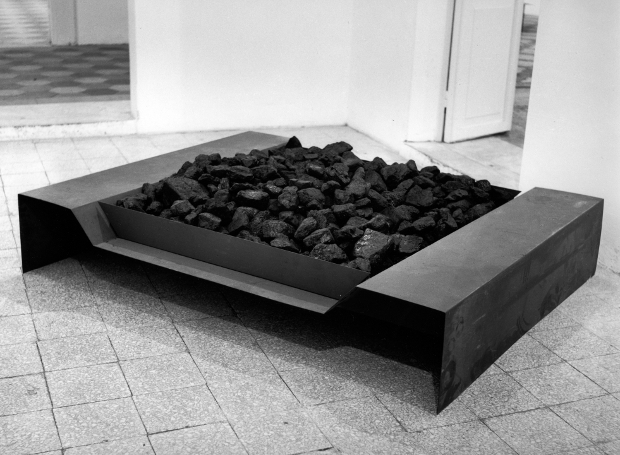 A Movement in a Moment: Arte Povera
On Jannis Kounellis's birthday, we look at the artists who turned low materials into high art
Why would gallery goers, in a city renowned for its beautiful Baroque and Rococo artworks, bother visiting a gallery to look at a bin of coal?
The Greek-born, Italian-based artist Jannis Kounellis, born on this day 23 March, in 1936, produced just such a work Untitled (The coal bin) in 1967, for the show Arte Povera - IM Spazio which ran from September 27 to October 20, 1967 at the city's Galleria La Bertesca, an exhibition now widely regarded as the first Arte Povera exhibition.
The term 'arte povera' was coined by the exhibition's curator, the Italian critic Germano Celant, and directly translates as 'poor art'. This radical new style favoured simple, austere gestures and materials: twigs, metals, glass, fabric, stone, even live animals. In part the movement rejected the rich, intricate ways of traditional 'high' art, yet it also sought to embrace the natural world and direct experience.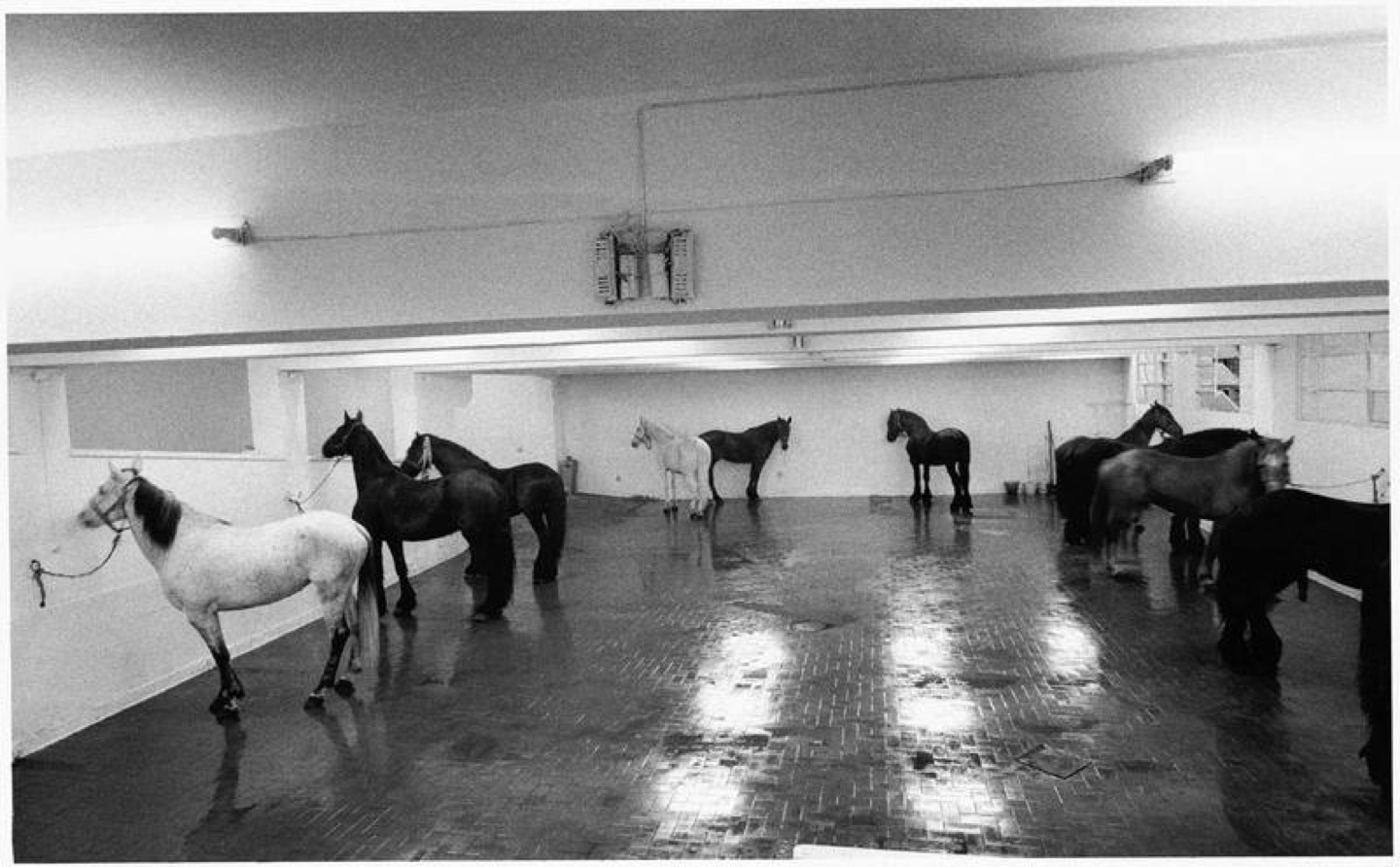 "Celant wrote that 'the artist-alchemist organizes living things in magical ways', embracing unusual or even humble materials for art, and placing high value on subjectivity, non-hierarchical art practice, contingency and ephemera. The magic he referred to also lies in the fertile intersections between current art and the art of the past, history and modernity, nature and culture," explains our book Art in Time.
Kounellis was in his early thirties when he exhibited at Celant's show, and was among the more mature artists within the movement, which also included Giovanni Anselmo, Alighiero Boetti, Pier Paolo Calzolari, Luciano Fabro, Mario Merz, Marisa Merz, Giulio Paolini, Pino Pascali, Giuseppe Penone, Michelangelo Pistoletto, Emilio Prini and Gilberto Zorio. Having begun as a painter Kounellis developed his practice to include found materials, rubbish, and even livestock, pioneering the movement's ambitions to close the gap between the rarefied art community and the natural world.
"Celant trumpeted Arte Povera's radical new media: 'animals, vegetables and minerals have cropped up in the art world.' Kounellis, for example, tethered twelve live horses to gallery walls for a three-day installation, providing a new slant on equestrian traditions in art and rethinking the value of permanence for artworks. Giovanni Anselmo used a head of lettuce to investigate 'primary' energies. In this work, nature's fundamental forces – tension, gravity and time – are both catalyst and storyline. The inert (granite blocks) is juxtaposed with the organic (lettuce), bound together (but only temporarily) by wire that loosens as the lettuce wilts."
Kounellis's 1969 exhibition, Untitled (12 horses), at the L'Attico Gallery, Rome, remains his most famous work. Maurizio Cattelan revisited the work at Frieze New York last year, tethering a donkey in a fair booth. However, it was not the only time Kounellis worked animals into his art. Two years earlier, he installed live birds in cages along with rose-shaped, cloth cut-outs pinned to canvas, as Carolyn Christov-Bakargiev explains in our Arte Povera book.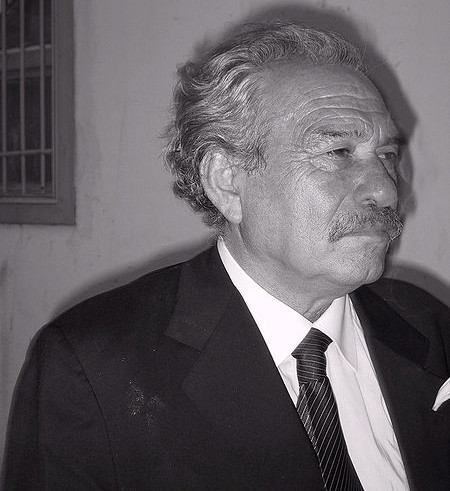 Gaining national attention over the next two years, and international acclaim shortly thereafter, Arte Povera can now be seen as a movement fitting into both international art history, given its similarities to Dada, US minimalism and Japan's Mono-ha movement, as well as political history closer to home. Arte Povera's rejection of the bourgeois status-quo preceded a more violent left-wing assault on Italy's establishment, now, thanks to the countless bombings and shootings, is commonly described as 'the years of lead'.
Thankfully, Arte Povera's legacy is more benign. While Kounellis didn't destroy our appreciation for the fine, old ways of art, he did open gallery goers up to the artistic possibilities afforded by the lowliest of materials.
For more on this important movement, order a copy of our book Arte Povera, and for more on its place within the greater sweep of art history get Art in Time.