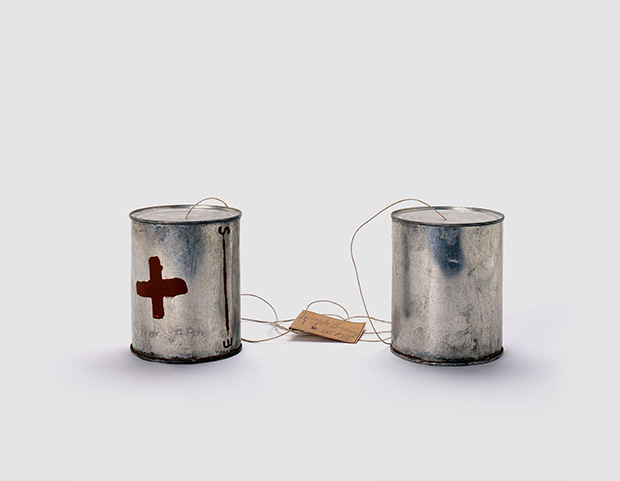 Why Joseph Beuys made a child's telephone
A new Munich show of Beuys's multiples offers great insight into the artist's practice and concerns
An artist as wildly unconventional as Joseph Beuys was never going to knock out a simple array of prints. However, he did produce many editioned works throughout his career.
"Challenging sculptural conventions with unorthodox materials – such as bee's wax, fat, felt and dead animals," writes Allan Antliff in our Phaidon Focus book on the artist, "Beuys pushed the boundaries of what constitutes art, declaring 'everyone is an artist' and coining the term 'social sculpture' to encapsulate his anarchic programme for transforming society."
Rather than simply regarding these editioned works as commercial goods, as Munich's Pinakothek de Moderne gallery explains, the artist saw them as "'antennae,' which would carry his creative concerns into the wider world: 'I am a Sender,' he declared, 'I transmit!'"
Now visitors to a new exhibition, opening today at the Pinakothek, can view around 100 of these works, made in a diverse selection of materials, yet all expressing some aspect of Beuys' message.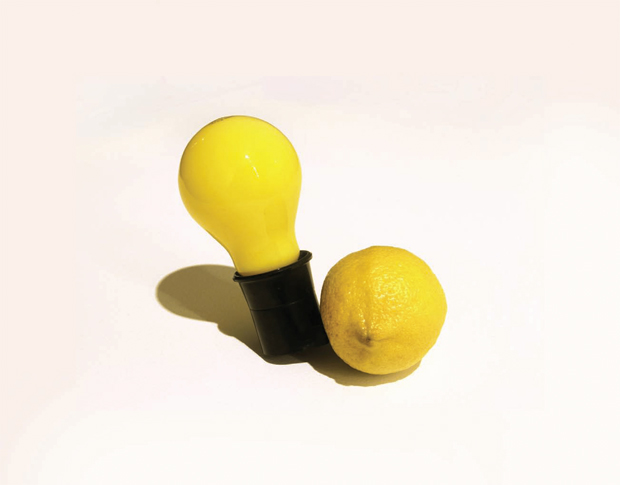 The show includes ecological pieces, such as Capri Battery (1985), a simple two-part sculpture of a lemon and a yellow bulb, which implies "that our transition to environmental sustainability through the integration of the man-made world and nature might be easier than we think," Antliff writes.
There's also Sled from 1969, a recurring object in the artist's oeuvre, which, as Antliff puts it in our book, draws from "the transportation strategies of northern nomadic cultures." "Beuys fitted out wooden sleds with a felt blanket (protection from the elements), fat (basic nourishment) and a flashlight (for orientation)," Antliff explains, to create a kind of symbolic emergency vehicle, escaping the moribund industrial world.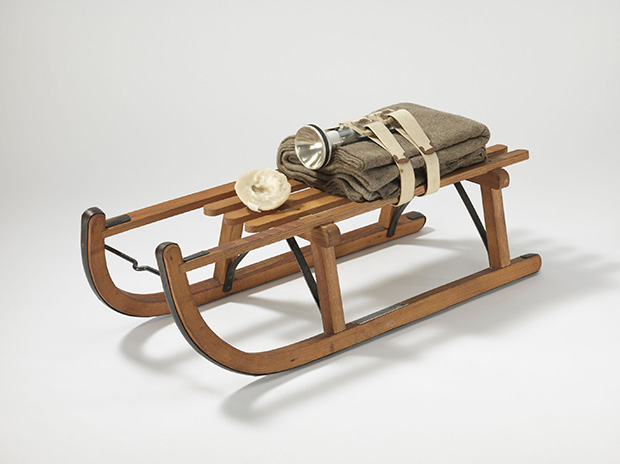 Other pieces, such as The Silence (1973), draw on this diverse media. As the Pinakothek's dedicated site explains, "these five stacked reels of celluloid contain a full print of Ingmar Bergman's film The Silence from 1963. Beuys had the reels galvanised in baths of zinc and copper, sealing in and 'silencing' their contents beneath a gleaming metal shell."
Further pieces seem more humorous, such as "an absurdly ineffectual communication device comprised of two tin cans connected by a string," as Antliff puts it, Telefone T_R (Telephon S_E) (1974).
Nevertheless, this childish toy, first created for a diastrous, disrupted performance piece in West Berlin in 1969, expresses Beuys's intentions quite fully. "Communication resided at the core of Beuys's work," Pinakothek's site explains, "public performances and lectures became as much a part of his practice as traditional forms of art-making like drawing and sculpture. In light of this focus, it is little wonder that he produced works like this telephone, which takes the exchange of information as its explicit theme."
In all, these simple, beguiling objects offer great insight into a perhaps challenging and at times enigmatic artist's work. To find out more about this new show go here; to browse through the multiples, go here; and for a richer understanding of the artist and his work, buy our Phaidon Focus book dedicated to Beuys here.