Phaidon's eye on the artworld 29.6.12
Martin Creed upset by bell ringers, MoCA curator 'fired', Kapoor occupied and van Gogh immortalised in dominoes
Edvard Munch opens at Tate Modern, without a scream Edvard Munch's The Scream made headlines earlier this year when it fetched a cool £74 million at auction, which perhaps explains why it's missing from Tate Modern's latest exhibition of the artist's work, which opened this week. According to the museum, "few other modern artists are better known and yet less understood than the Norwegian painter" – reason why its curators have included a rare showing of the artist's film and photography alongside some 60 paintings. The exhibition's certainly worth a visit, but be warned – given Munch's penchant for misanthropy, not much happiness is on show.
Martin Creed upset with reaction to bell-ringing work As we all now know, London's upcoming Olympic Games will commence with a huge Danny Boyle-directed bonanza featuring a variety of British farmyard animals. Now, former Turner Prize winner Martin Creed is inviting everyone in Britain to sound a bell on the opening morning of the competition, as part of a new piece, All The Bells Work No. 1197. "When I was a kid, I remember the local church sometimes ringing its bells in a crazy cacophonous way when there was a wedding," says Creed. "I always thought it was a very beautiful and exciting sound. So I thought, to try to ring all of the bells in the whole country would be a nice thing to do on this special occasion of the Olympics." Not everyone, it seems, is up for it though. A UK bell-ringers' group have criticised the initiative for its timing (8.12am) and duration (three minutes).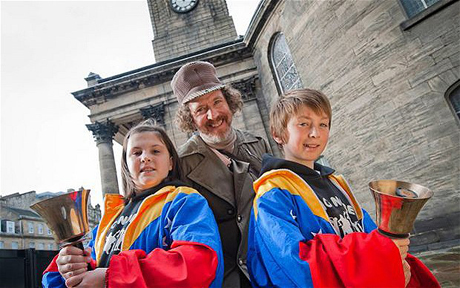 Legendary curator Paul Schimmel parts company with MoCA The LA Times reports that Paul Schimmel, the long-serving chief curator of the Museum of Contemporary Art in Los Angeles, has been "fired" in a reported downsizing "bloodbath" that included the firing of at least three other people in various departments of the museum. The firings came in the wake of an end-of-fiscal-year budget meeting on Tuesday this week. Schimmel is one of the nation's most respected curators of contemporary art, famed for his gigantic, exhaustive group surveys on extremely recent contemporary art, such as the 1992 show "Helter Skelter: LA Art in the 1990s."
Will the Church of Nativity make this year's list? Much lively conversation this week has centred on whether UNESCO, who are meeting this week in St. Petersberg, will include Bethlehem's Church of Nativity in the 2012 World Heritage List. The building was rejected from the list last year for not meeting the "required conditions" necessary for an emergency inclusion – it wasn't quite damaged enough, apparently, despite Palestinian groups insisting otherwise – but the hugely historical site is again the subject of discussion. The decision may well be political – when Palestine became a member of UNESCO in October 2011, the US withdrew its funding of the organisation in protest. Further withdrawals could spell disaster, for both UNESCO and the Church.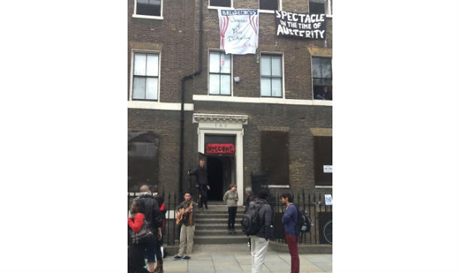 Anish Kapoor's house has been occupied Take a trip to the summit of Anish Kapoor's mind-boggling Olympic tower and you might just see Lincoln's Inn Fields, a picturesque and expensive garden square in which a disused Georgian house owned by the sculptor has been taken over by protestors. A group connected with the Occupy Movement has this week "liberated" the five-storey house, and plans to fill the empty space with as many art exhibits, talks and film screenings as it can. Is this a sign of more Occupy-related insurgency to come over the Olympic months?
The Dallas Museum granted $300,000 Ambitious tech start-ups have been the collective recipients of millions of dollars over the last few years, but now it might just be the art world's turn. The Dallas Museum of Art has this week announced a grant of $300,000 for the creation of a Laboratory for Museum Innovation, a new tech initiative that will help the museum engage with the local community through experimental programming and short-term pilot projects. "In an ever-connected age," said the DMA's deputy director Robert Stein, surprisingly not via a social network, "museums occupy an important place as a significant local resource as well as an important cultural resources to a global community."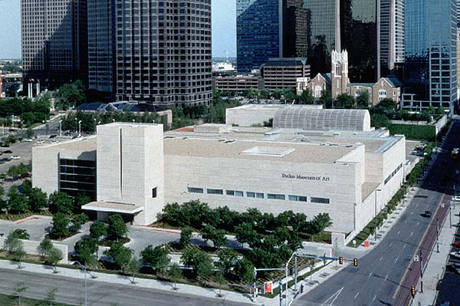 Online magazine Artnet closes its doors Nowadays, news that a print magazine is to cease publication may well be greeted with sadness, but hardly surprise – print is increasingly expensive, and the internet has a far better handle on breaking news stories anyway.This week, though, one of the world's first web-only art publications, Artnet Magazine, announced it was closing after 16 years online, to the shock of countless loyal readers fond of its wit and well-respected opinion. The reasons are financial, according to a statement on the website. It seems it might not just be print magazines facing economic struggles, then...
Comedian Steve Martin gets gallery tribute The prize for best show title of the year so far goes to Gallery 1988's exhibition "Excuuuuuse Meeeeeeeee" - a tribute to Steve Martin, comedian, writer (and art collector). The show includes artistic imaginings of scenes from infamous Steve Martin films such as The Man With Two Brains, Little Shop of Horrors, Roxanne and LA Story.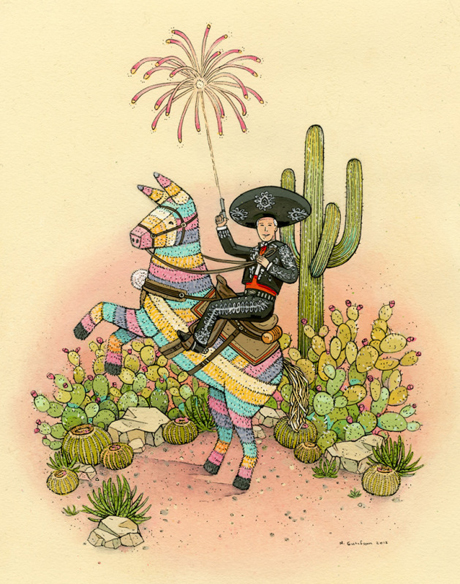 Renowned Constable painting goes on sale July, in the art auction world, is all about the Old Masters. And this year it's no different. All focus is on Christie's, where, next Tuesday, a rural landscape by the great British painter John Constable will hit the auction block. The Lock, currently in the care of Baroness Carmen Thyssen-Bornemisza, a former Miss Spain, will sell for £25 million if pre-auction estimates are to be believed, thereby breaking the record for the most expensive British painting ever sold. We'll let you know how it turns out.
And finally. . . van Gogh painting recreated in dominoes Despite now being considered his magnum opus, it's no secret that Dutch master Vincent van Gogh wasn't entirely pleased with his painting The Starry Night. ("Their lines are warped as that of old wood," he once wrote in a letter to his brother, Theo, referring to the painting's swirling brush-marks.) Maybe, then, an updated version of the work created by a patient YouTube user would have been more to his taste? Perhaps not – this version is made entirely out of dominoes and took 11 hours to build. Appropriately, one YouTube user echoed our thoughts and simply asked, "Why?"