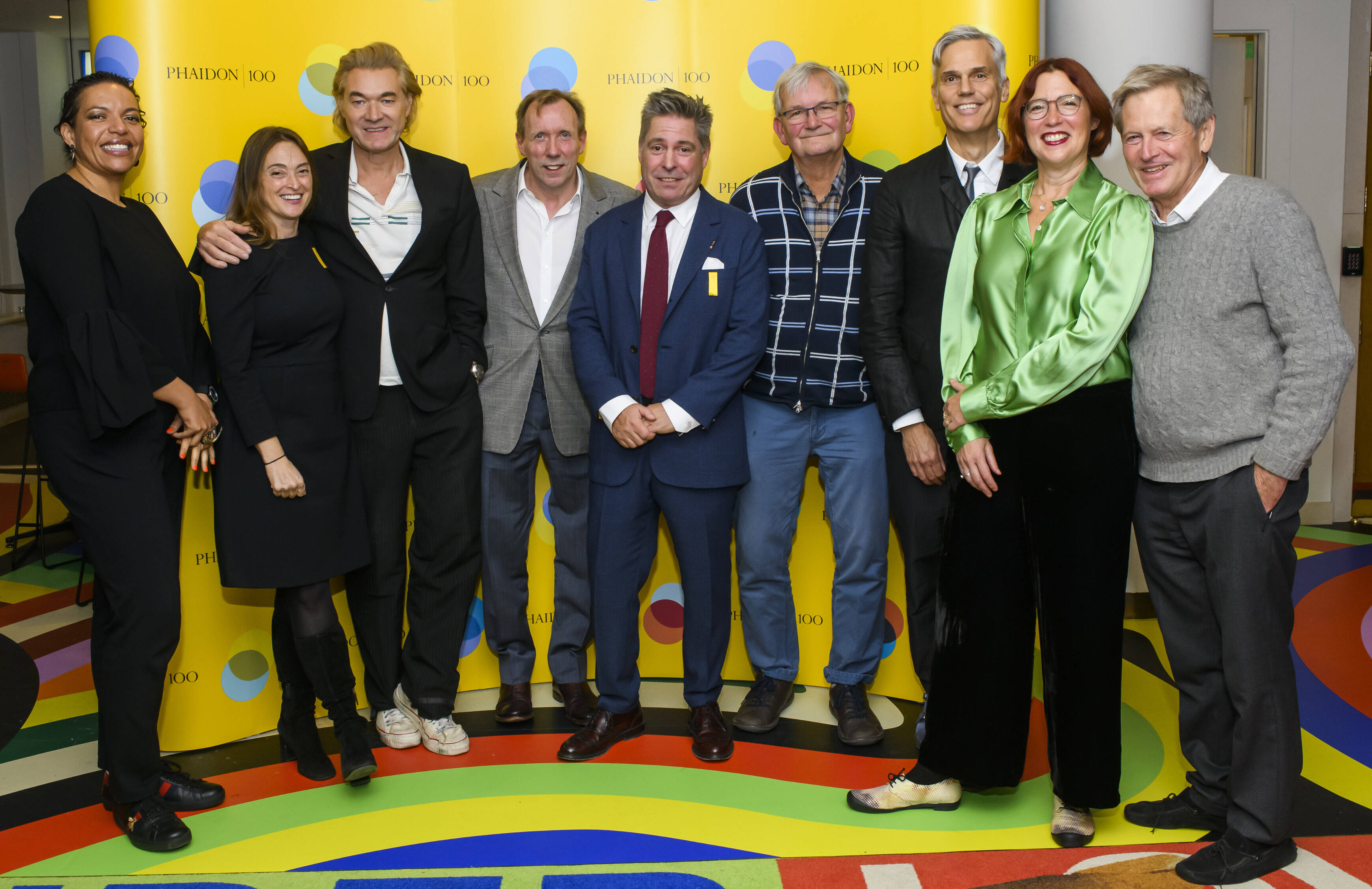 Phaidon celebrates its 100th anniversary at Christie's, London
Tracey Emin, Harland Miller, Martin Parr, Gavin Turk, John Pawson, and David Dawson were among the guests
Tracey Emin, Harland Miller, Martin Parr, Gavin Turk, John Pawson and David Dawson were among 400 special guests as Phaidon celebrated 100 years of book publishing, with a party at Christie's, King Street, London on Monday (16th October 2023).
Special guests on the evening were Isabel, Sally, and Anna Horovitz, relatives of Phaidon's co-founder Béla Horovitz, and Leonie and Carl Gombrich, relatives of Ernst Gombrich, whose The Story of Art was published by Phaidon in 1950, and has sold over 8 million copies, making it the best-selling art book in history.
The event followed on from a similar one at Christie's New York, last month, and gathered together over 200 Phaidon authors as well as luminaries from across the creative industries, including: artists Gavin Turk, Tavares Strachan, Tracey Emin, and Harland Miller; former director of the Whitechapel Gallery and Contemporary Artist Series founder Iwona Blazwick; chefs Jeremy Chan, Lee Tiernan, Santiago Lastra, and JR Ryall; architect John Pawson; photographers Nick Waplington, and Martin Parr; designers Marwaan Kabour, Paul Gulati, Laura Hambleton, Kim Colin, and Sam Hecht: vegetable gardener and cook Aaron Bertelsen; writers and authors, Melanie Grant, Jason Barlow, Deyan Sudjic, Magnus Englund, Martin Gayford, Ferren Gipson, Mark Holborn, Toby Mott, Anna Nyburg, Dominic Bradbury, Leyla Daybelge, Melanie Grant, Ben Mervis, and Tony Chambers, among others.
The evening was kicked off with a panel discussion in which Phaidon Vice President and Group Publisher, Deb Aaronson, chatted to David Dawson, Melanie Grant, Harland Miller, and Martin Parr about the books they made in collaboration with Phaidon.
During the reception that followed, guests nibbled on canapés from Phaidon's The Irish Cookbook and The British Cookbook and sipped a special anniversary Phaidon 100 cocktail created by Agostino Perrone, master mixologist at the Connaught Bar in London. Many a glass of Perrier-Jouet champagne was raised to toast speeches made by Christie's Anthea Peers and Phaidon's James Booth-Clibborn. A specially created playlist by Justin Quirk, made up of iconic United Kingdom artists, provided the soundtrack for the evening.
The event was held to celebrate Phaidon's 100th anniversary and the opening of 100 Years of Creativity: A Century of Bookmaking at Phaidon, an exhibition of Phaidon books from 100 years of Phaidon's history which brought together over 150 of the most influential Phaidon books published from the 1920s to the present day.
It commemorated the inspiring books that have changed culture at large, from Phaidon's first full-color, accessible artist monograph on Vincent van Gogh, published in 1951, to the Phaidon books featuring the opinion formers, leading brands, and thought leaders of today, including: Mickalene Thomas, Grace Coddington, Massimo Bottura, JR, Rihanna, Annie Leibovitz, Nike, and Supreme, among others.
The exhibition also examined the art of bookmaking through the lens of Phaidon's signature boundary-pushing, yet timeless, designs and also included a room of exclusive editions from Phaidon sister company Artspace's highly-regarded and fast-growing edition program.
Artspace works by artists and photographers such as Cecily Brown, René Burri, Nan Goldin, Elliott Erwitt, KAWS, Yoshitomo Nara, Woody De Othello, Martin Parr, Nicolas Party and Adam Pendleton hung on the Christie's walls.
Take a look at our photos from the night below, all taken by Karen Hatch (party) and Ian MacCaulay (exhibition and staff); read our exhibition story here, shop the exhibition here, shop our anniversary collections here, and collect the Artspace editions on show at Christie's here.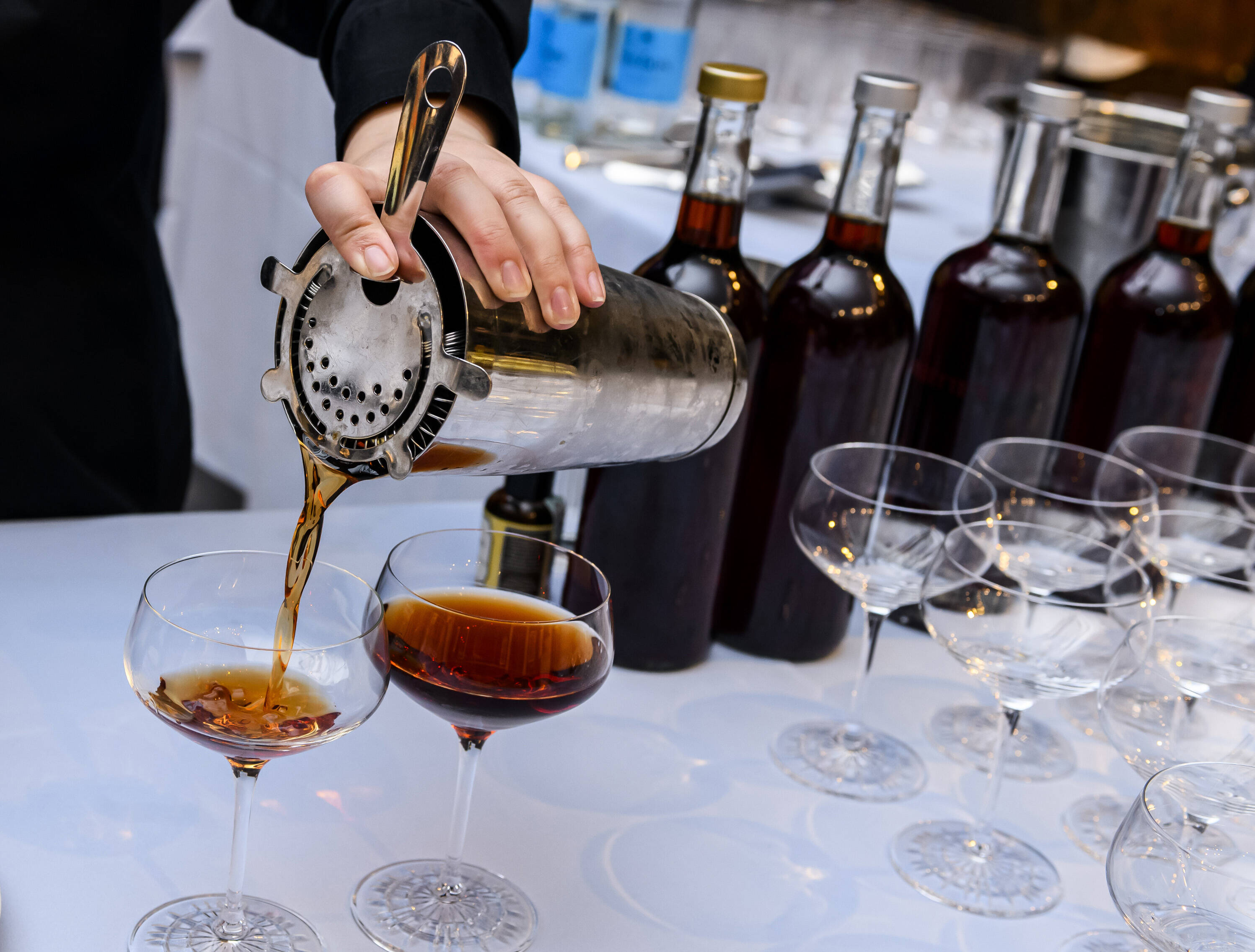 The Phaidon 100 cocktail - be afraid!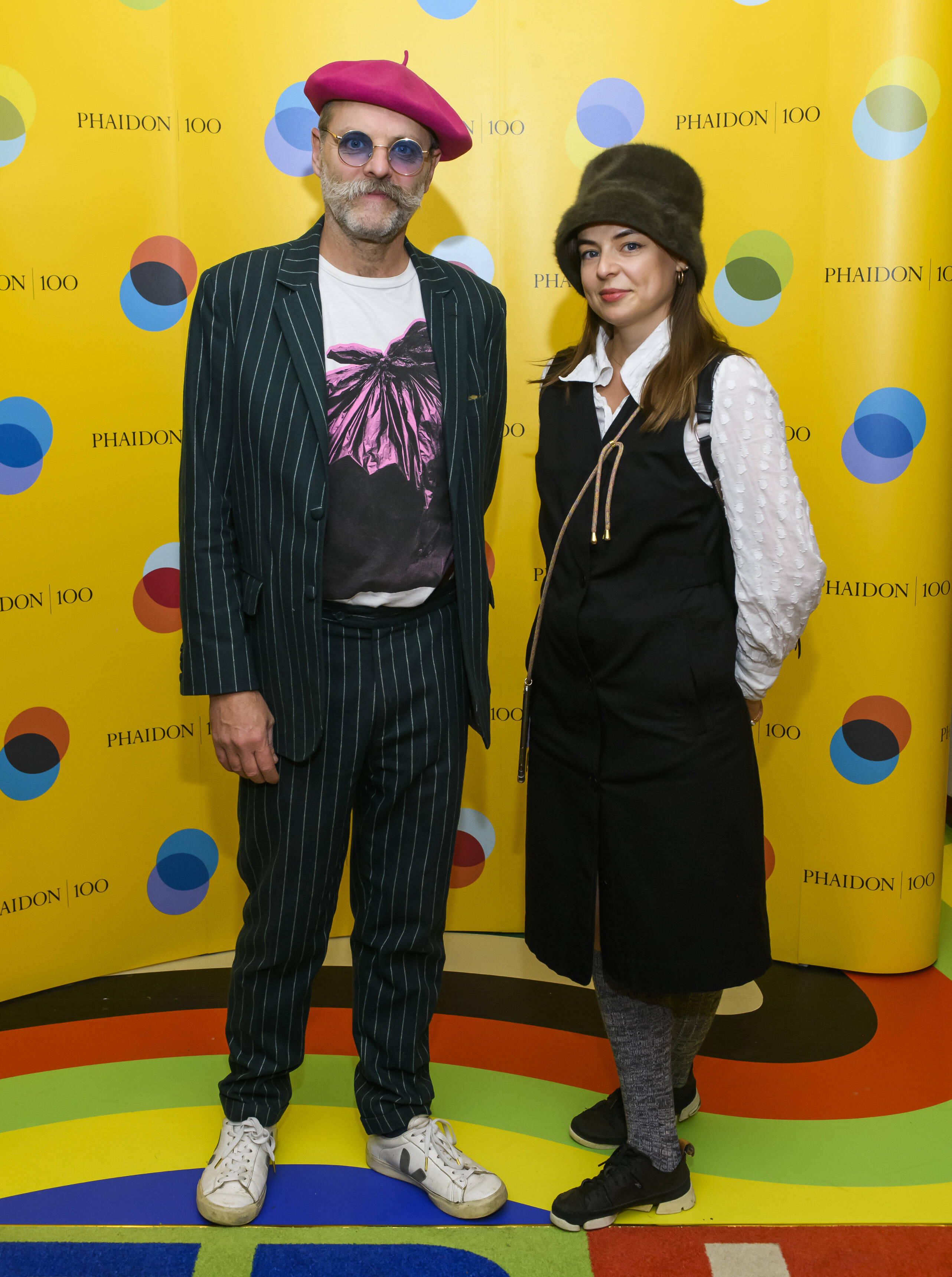 Gavin Turk and friend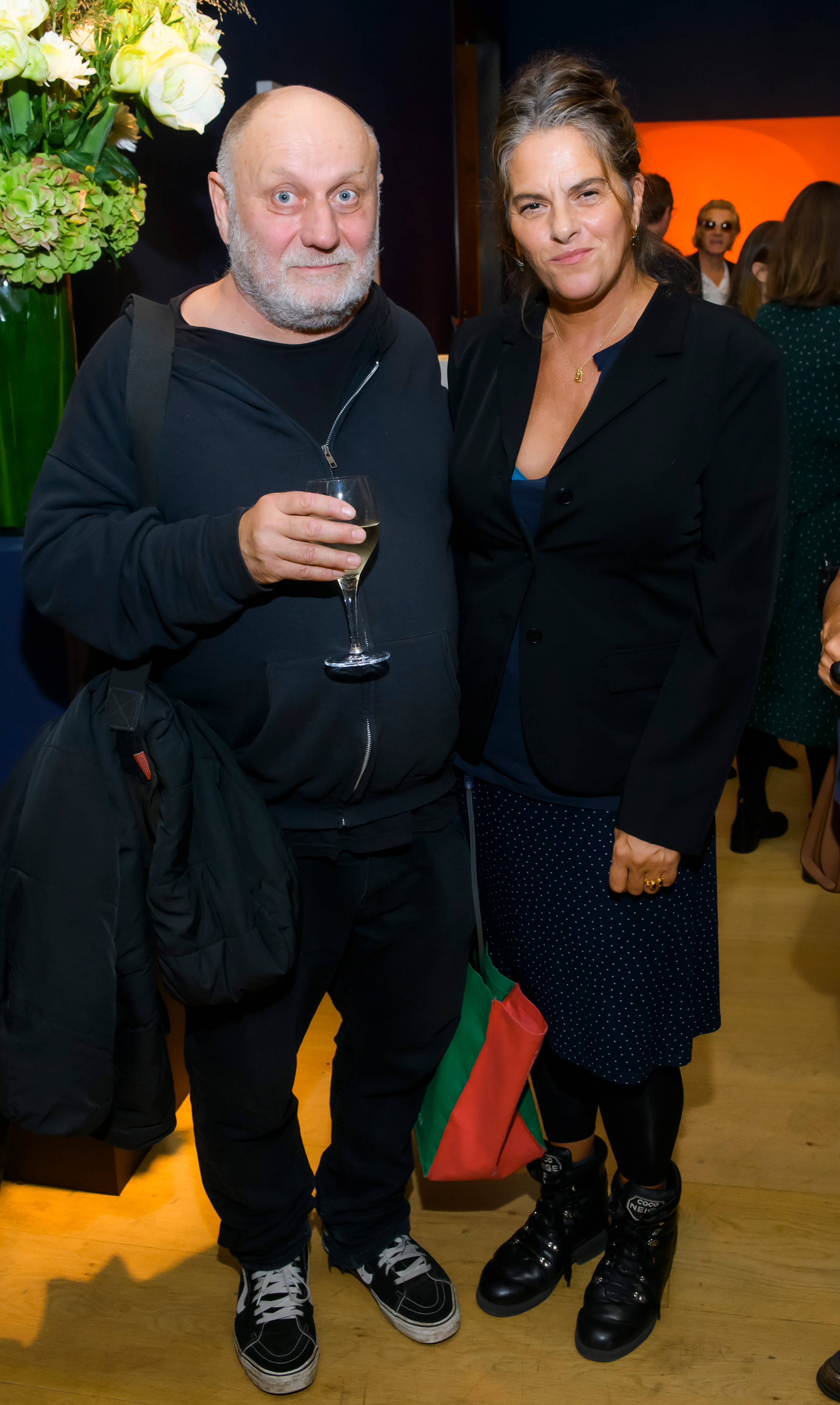 Nick Waplington and Tracey Emin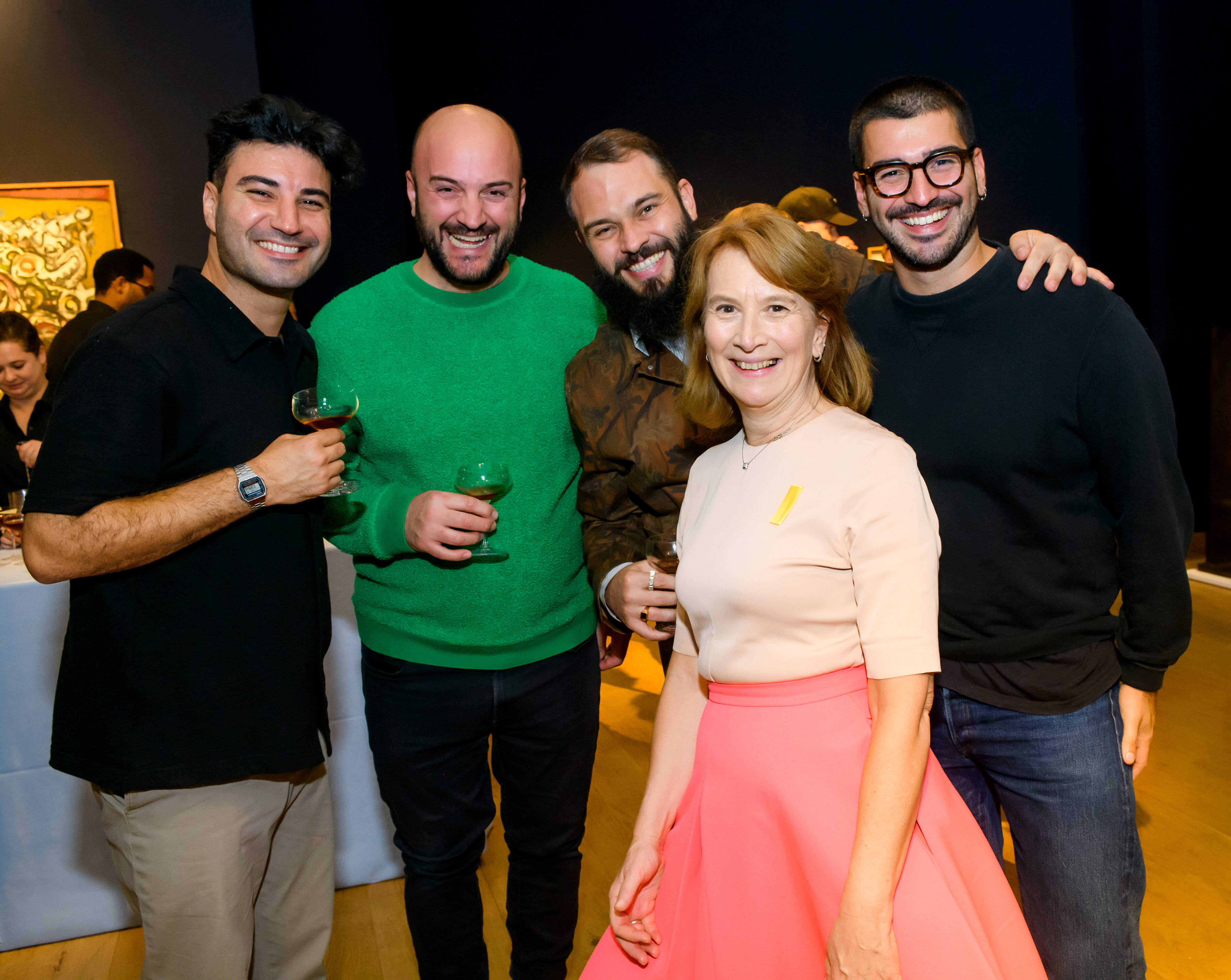 Ferhat Dirik, Leandro Carreira, Joao Mota, Sertac Dirik, and Emilia Terragni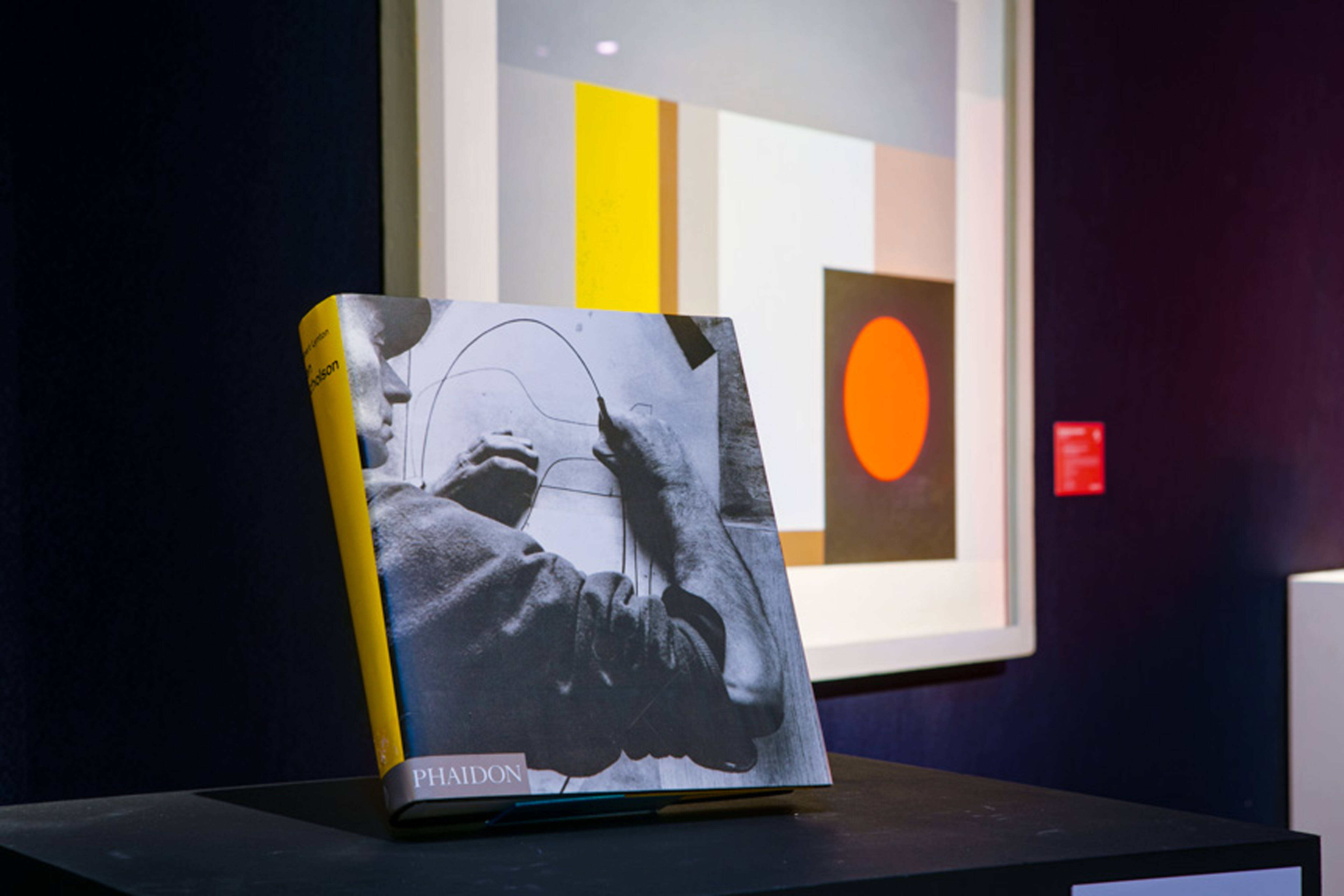 Inside the party at Christie's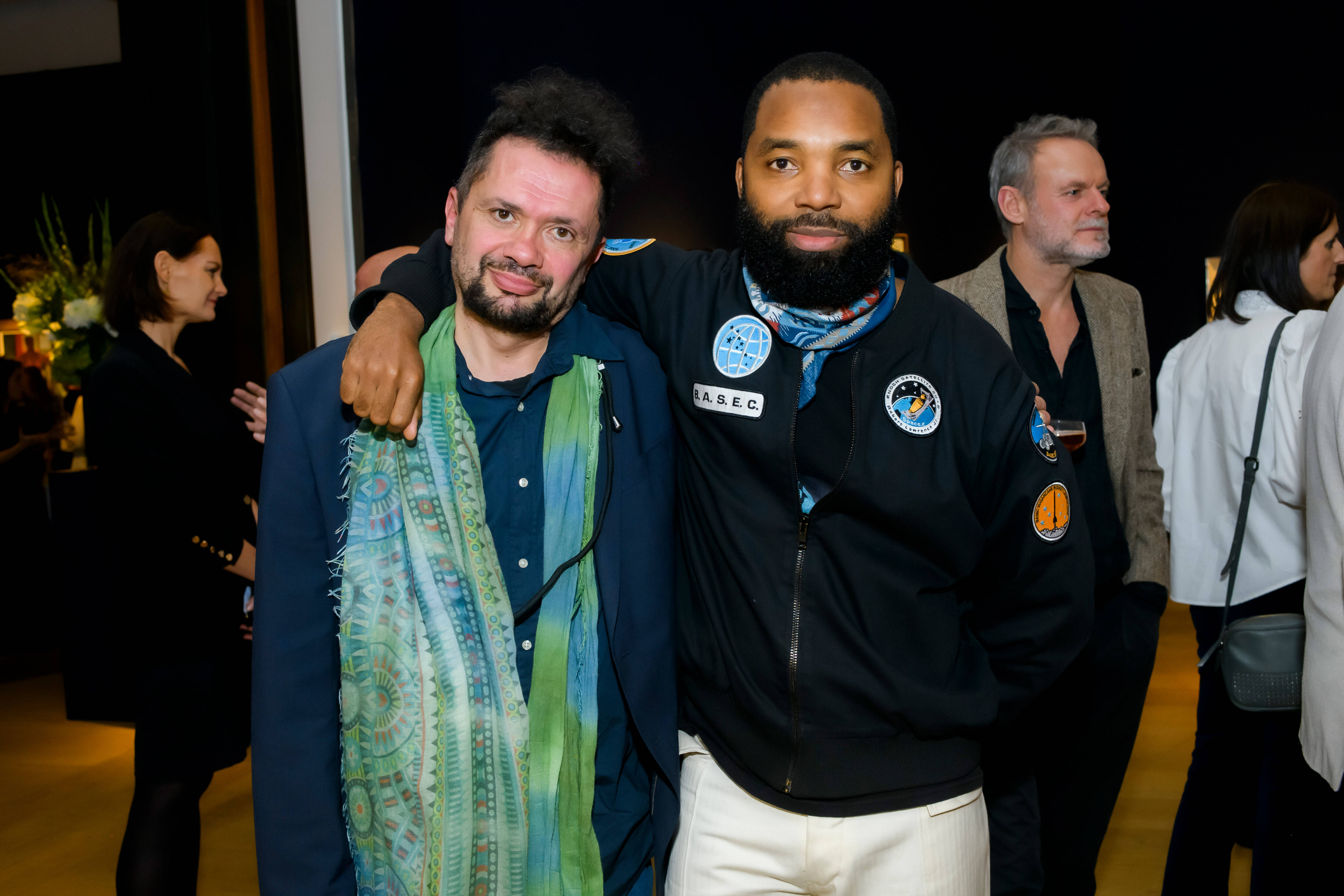 Michele Robecchi and Tavares Strachan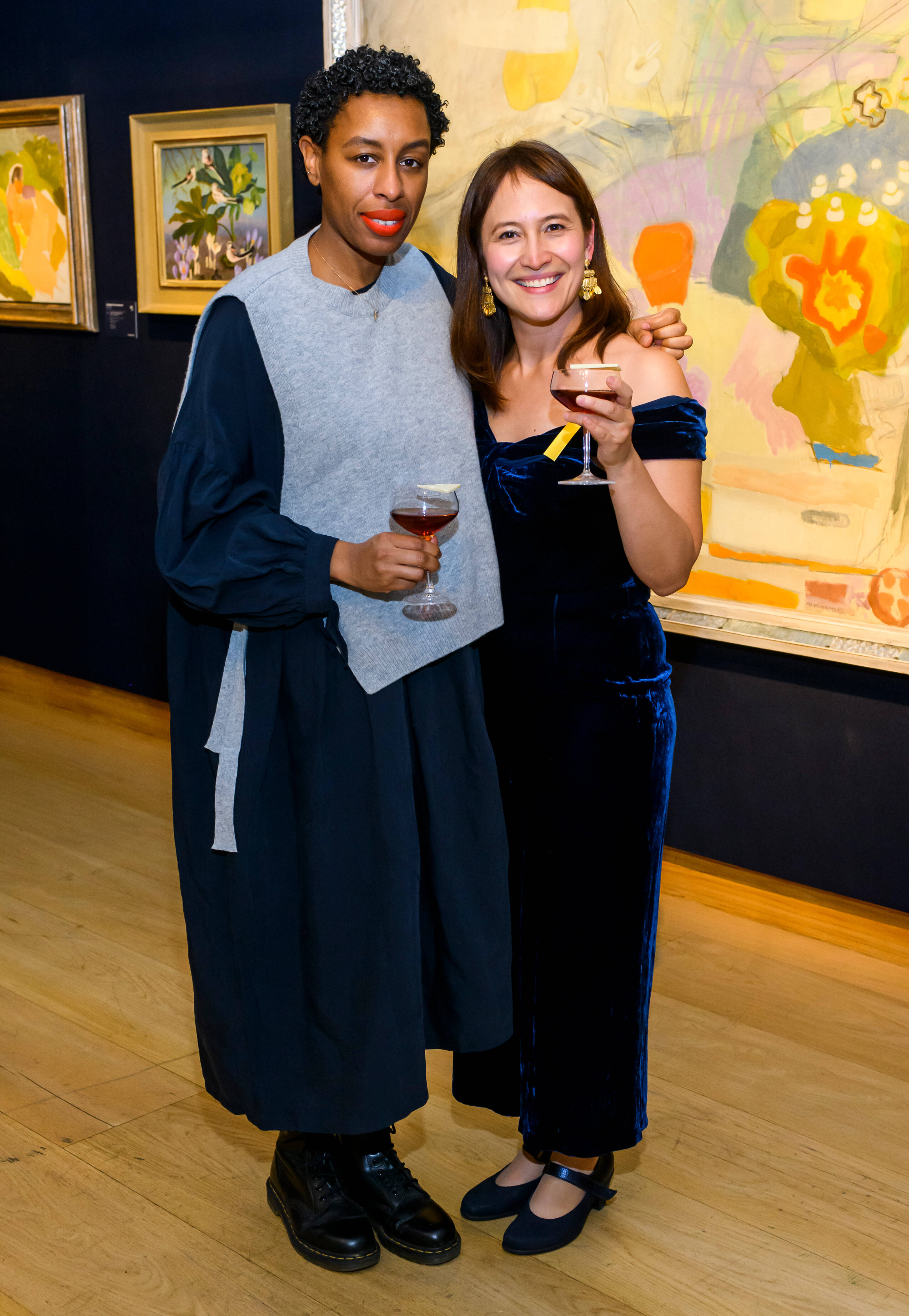 Ferren Gipson and Maya Gartner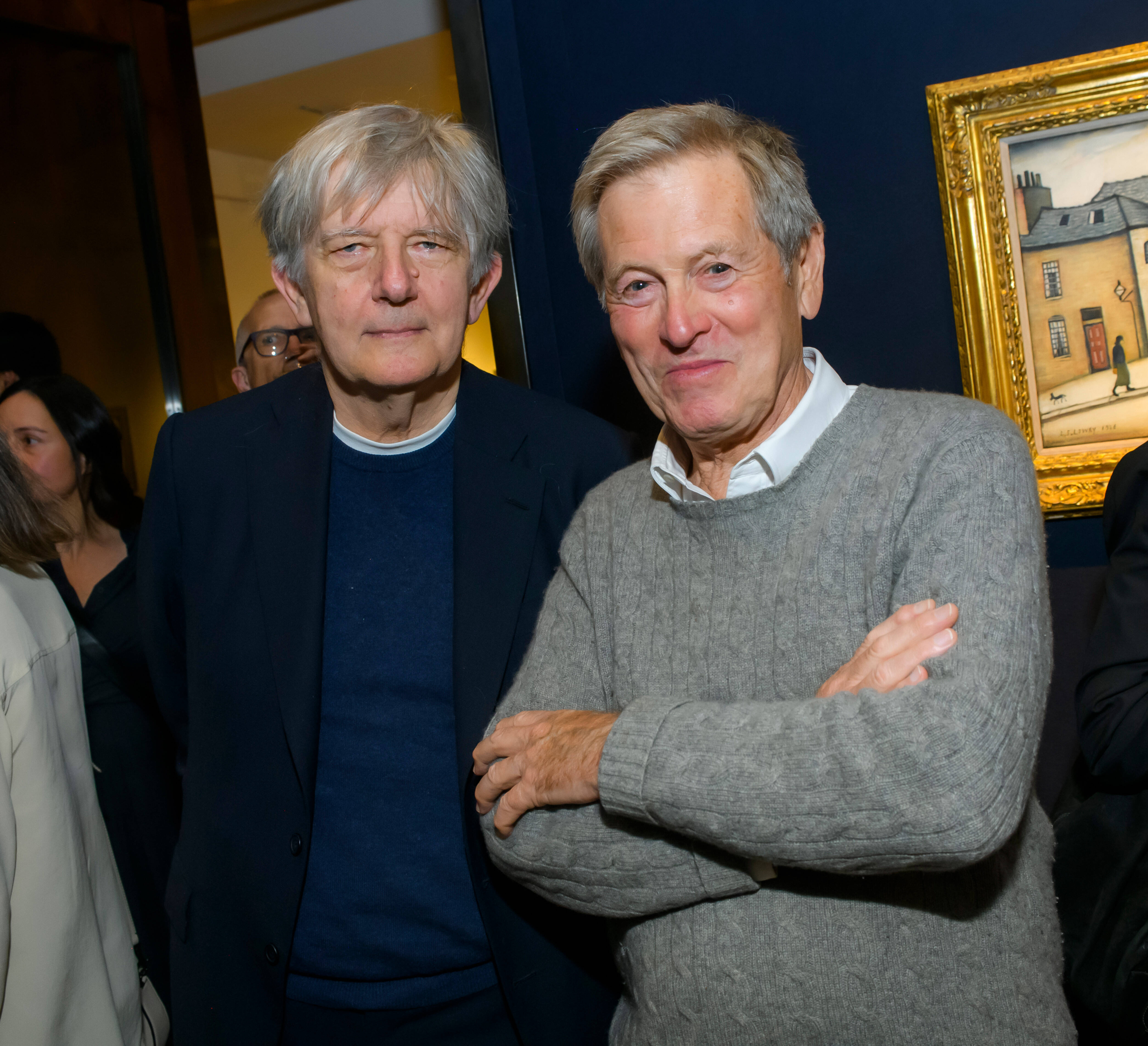 Deyan Sudjic and John Pawson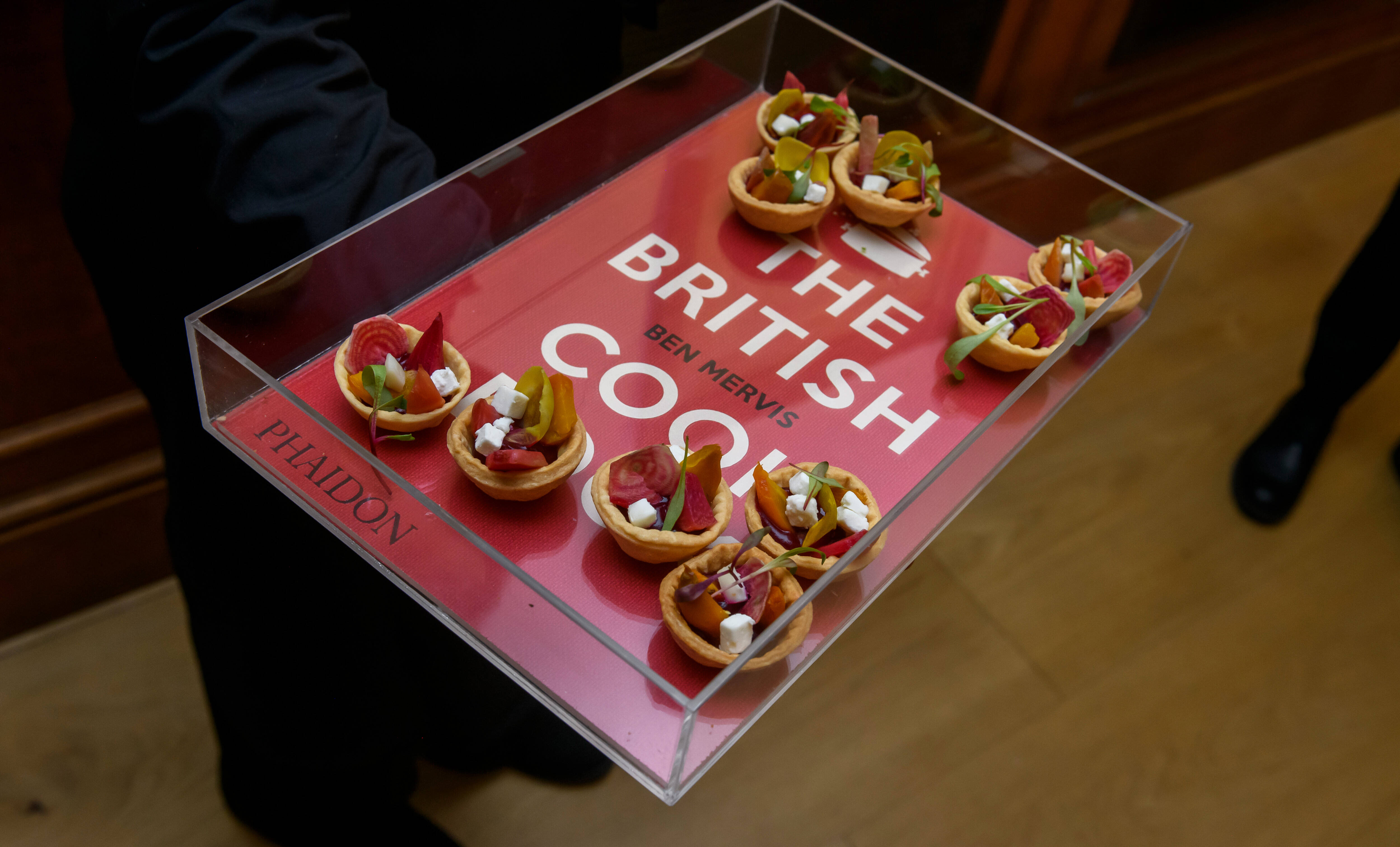 Phaidon-inspired nibbles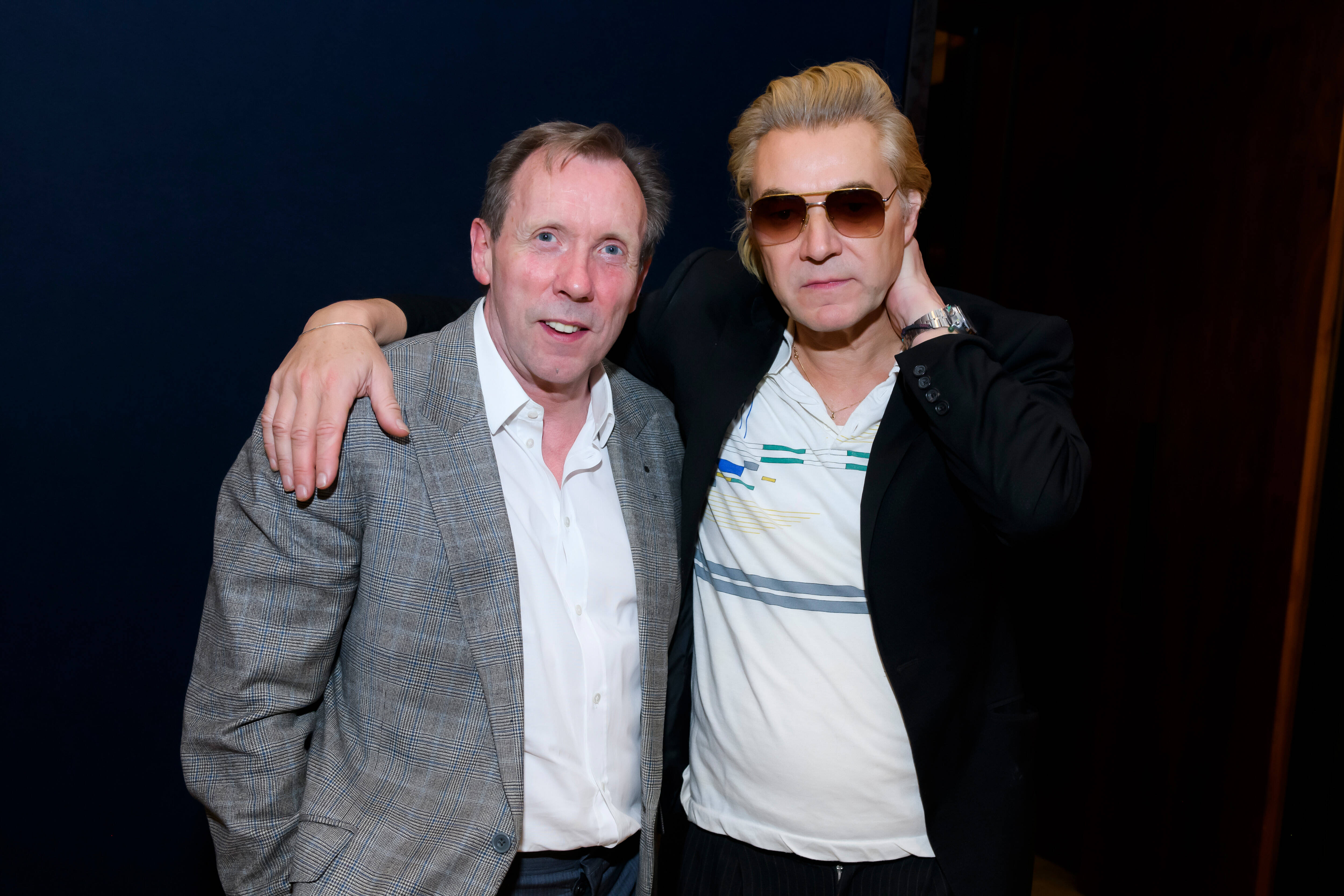 David Dawson and Harland Miller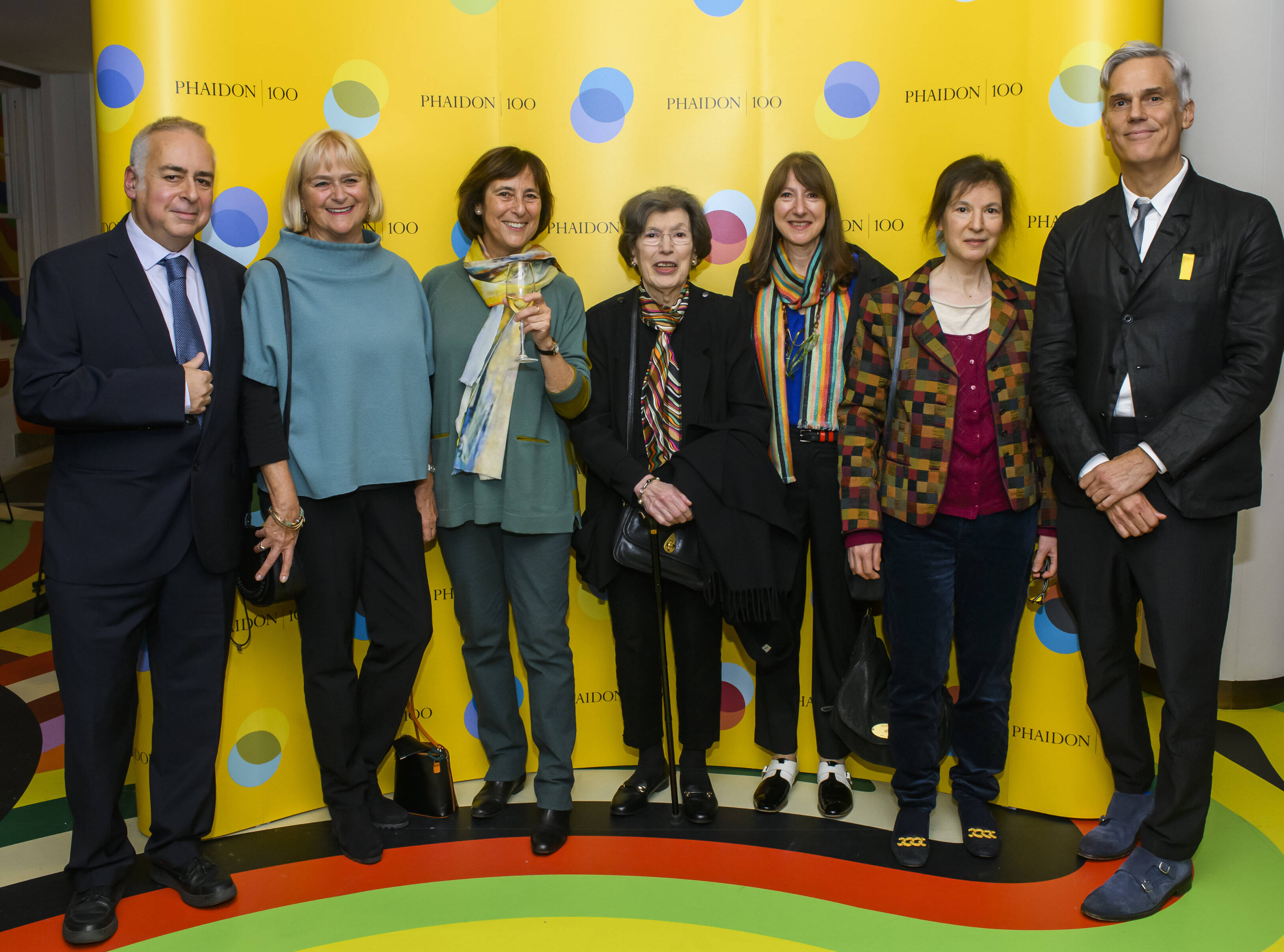 The Horovitz family and Keith Fox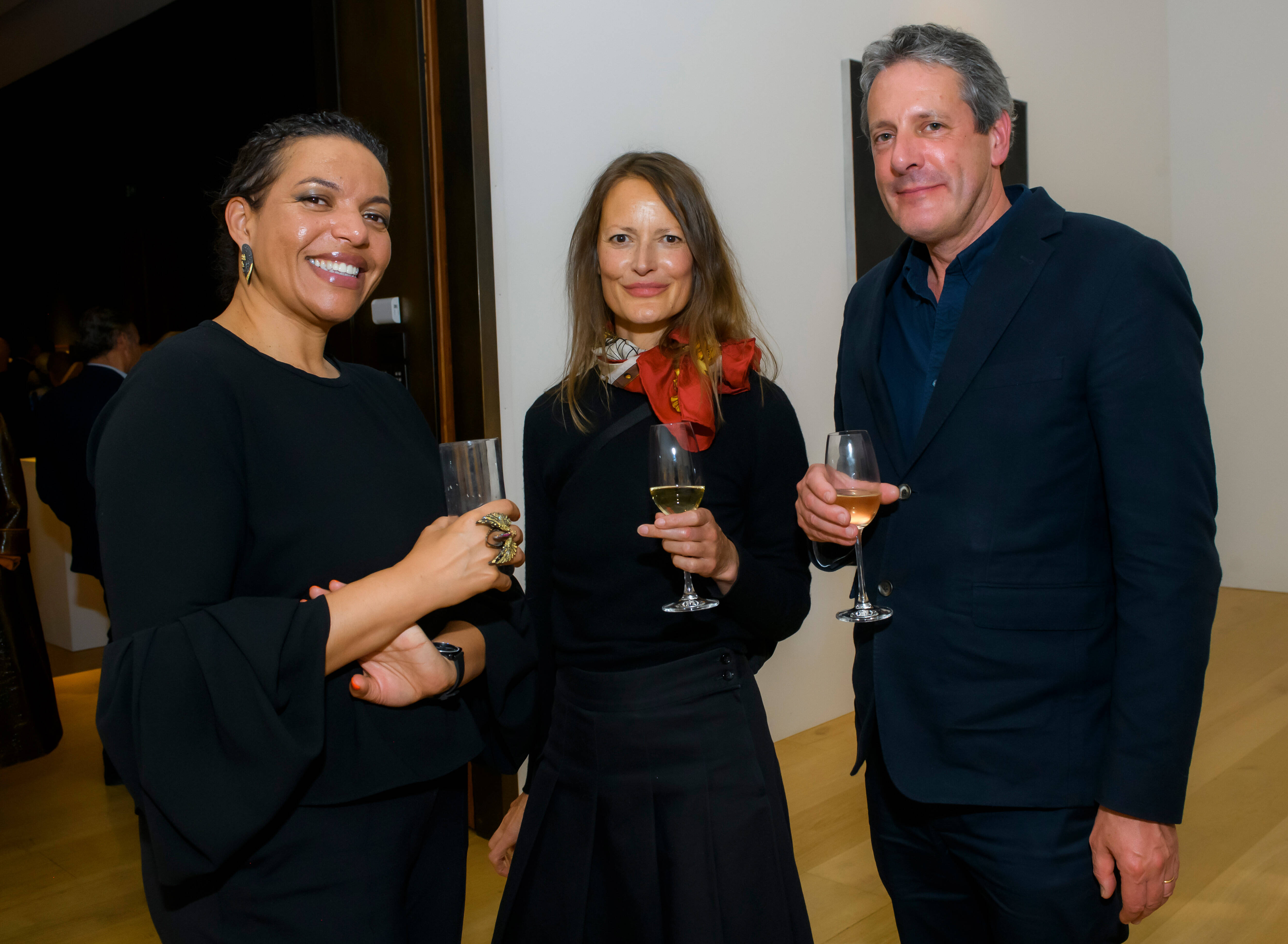 Melanie Grant and Dominic Bradbury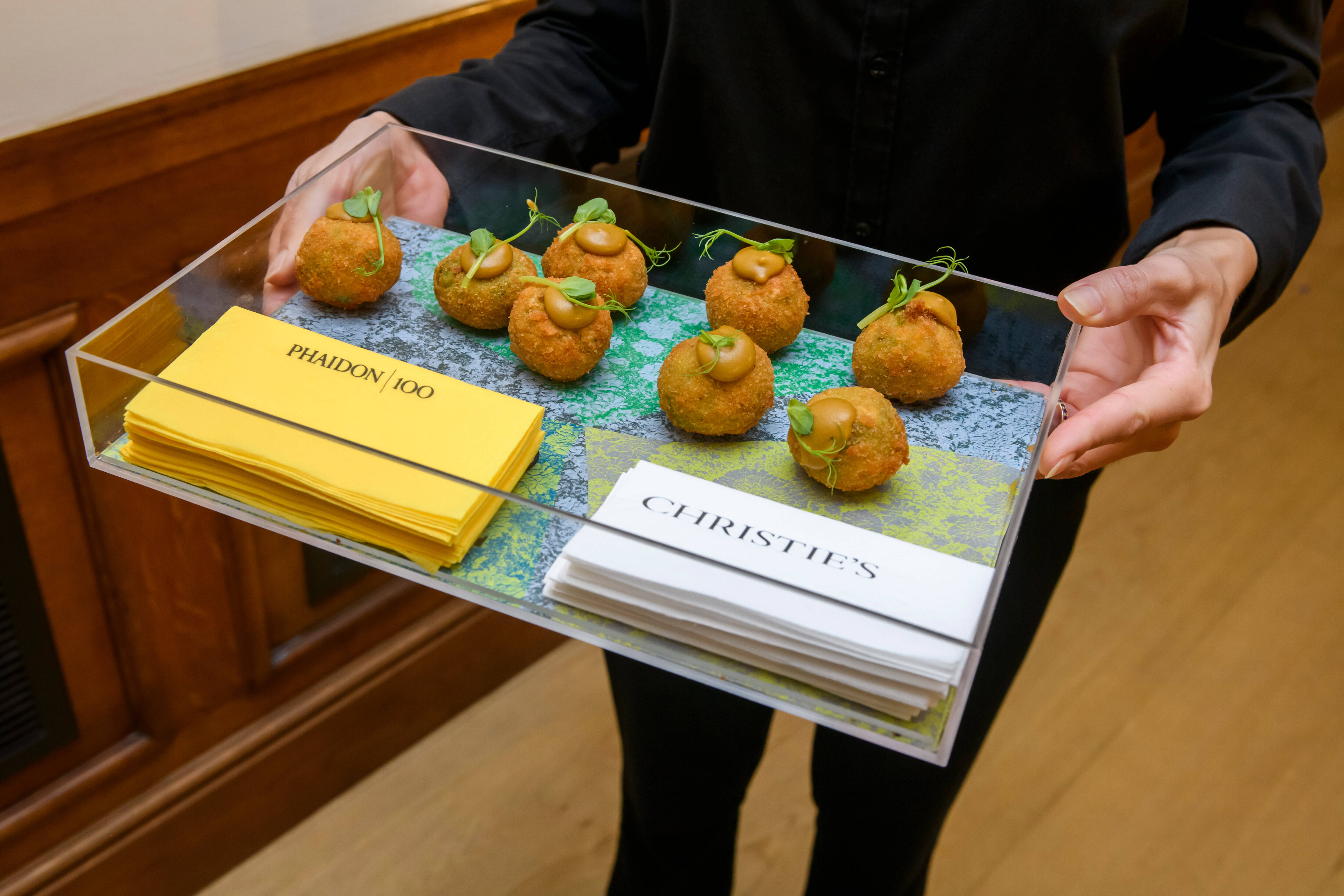 Phaidon-inspired nibbles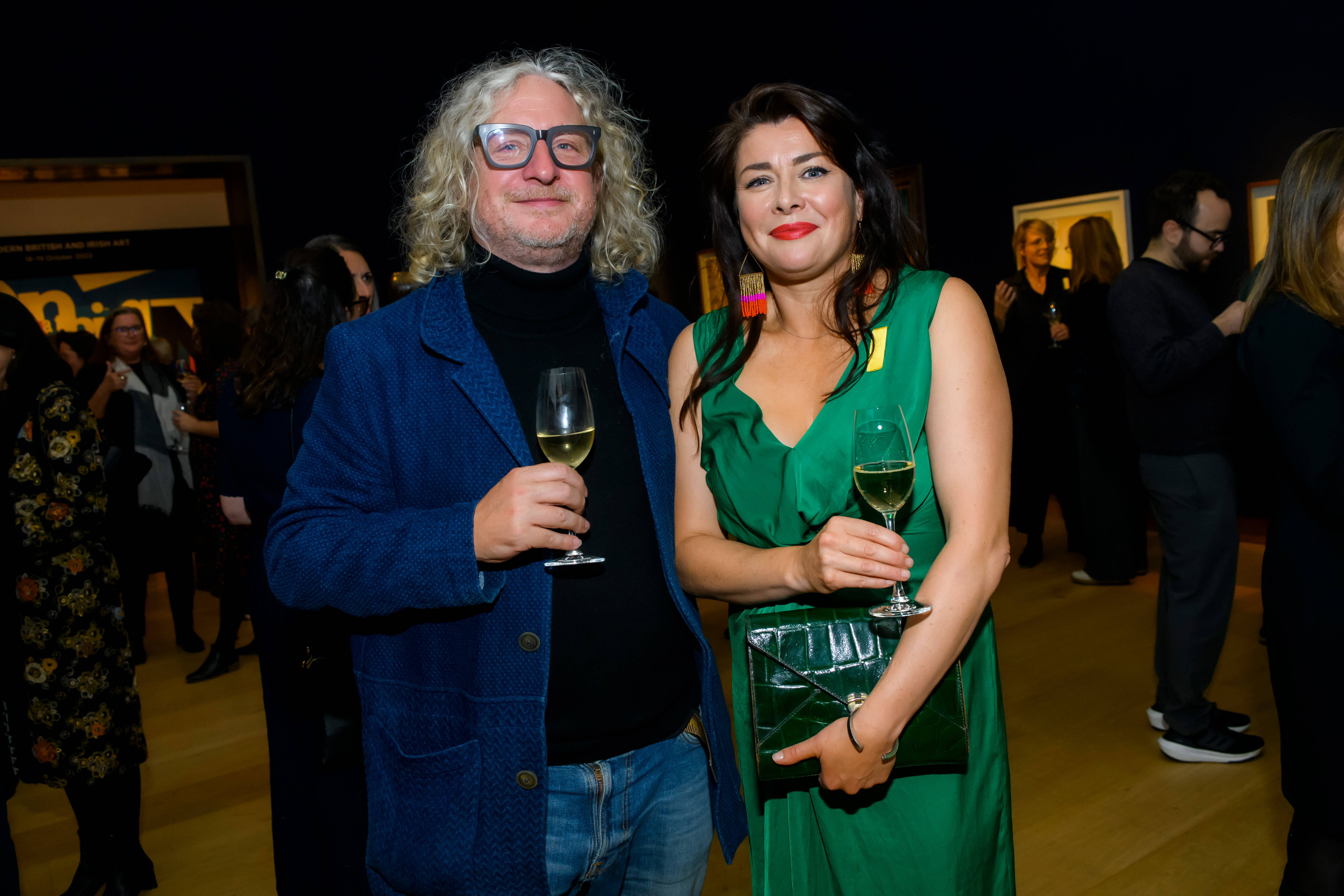 Joe Warwick and Ellie Smith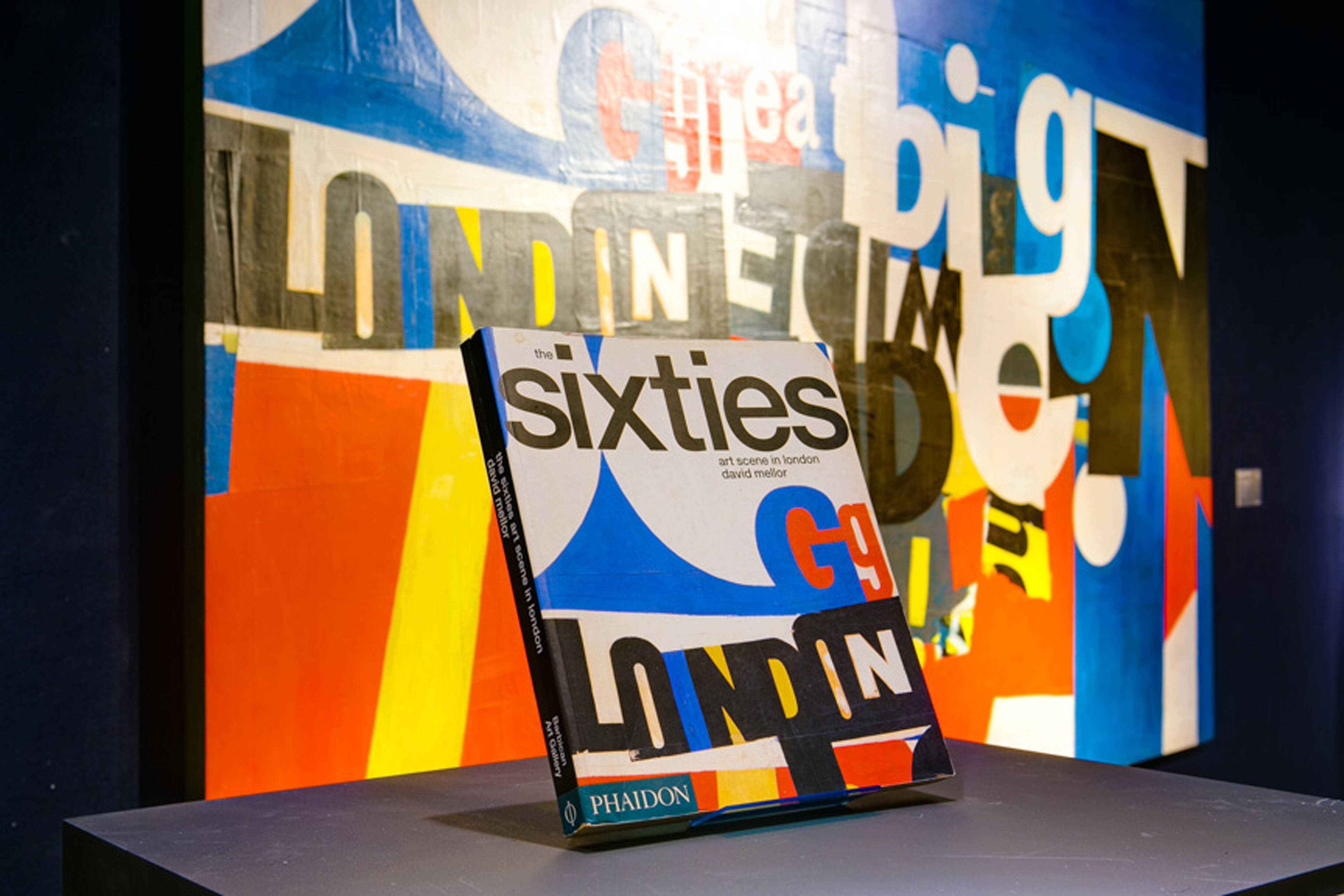 Inside the party at Christie's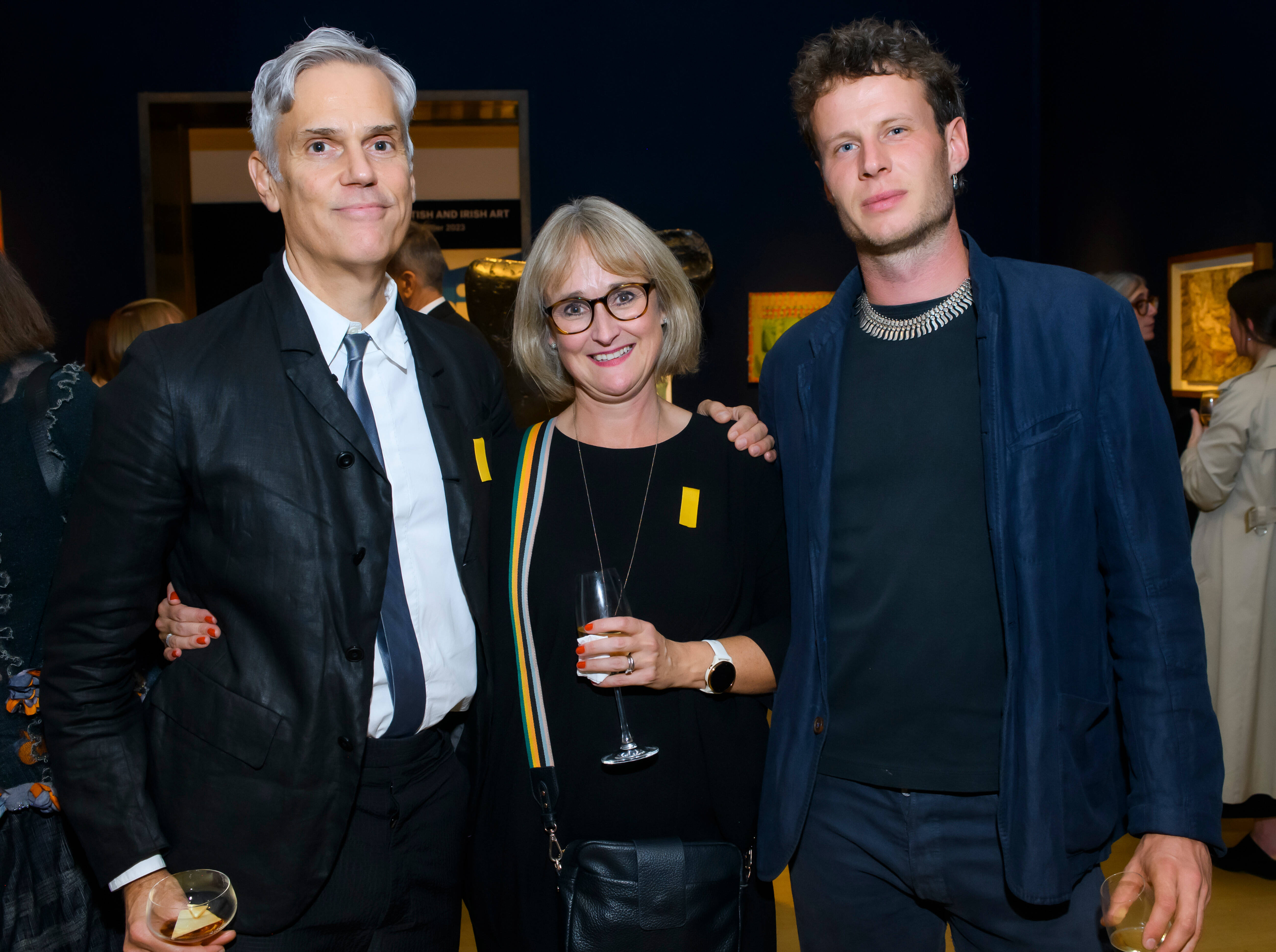 Phaidon CEO Keith Fox, Victoria Clarke and Jonny Bruce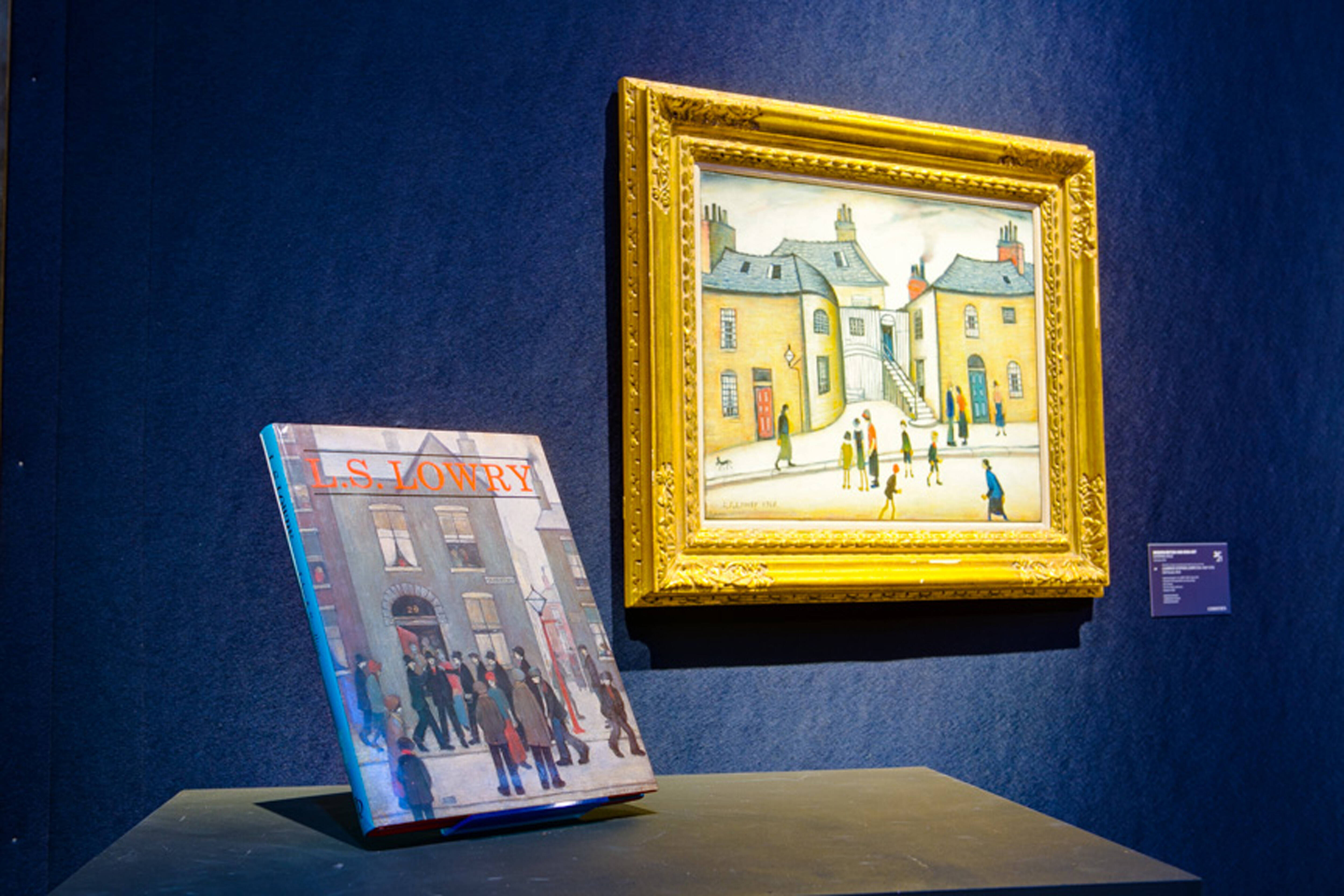 Inside the party at Christie's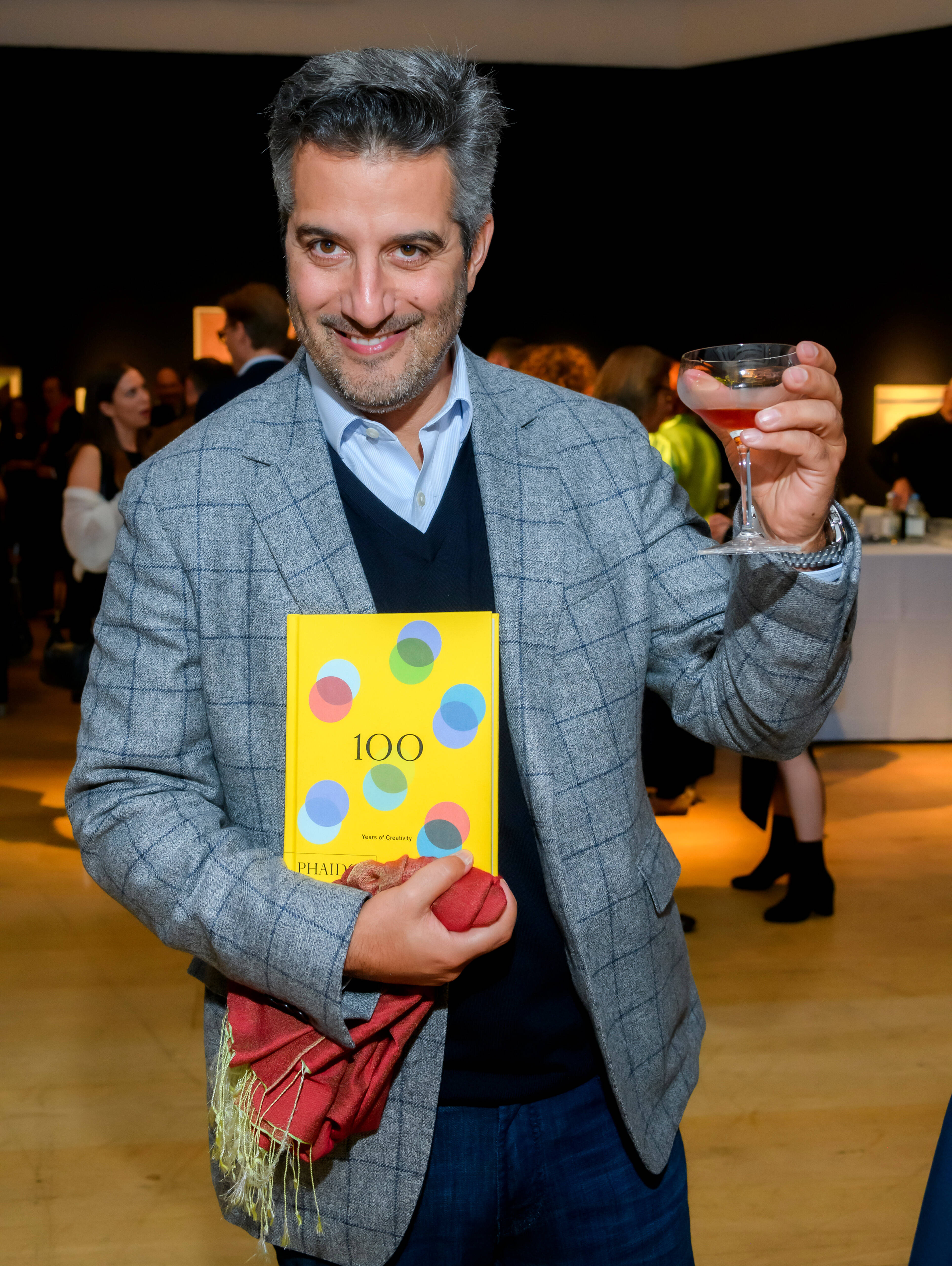 Mohammed Afkhani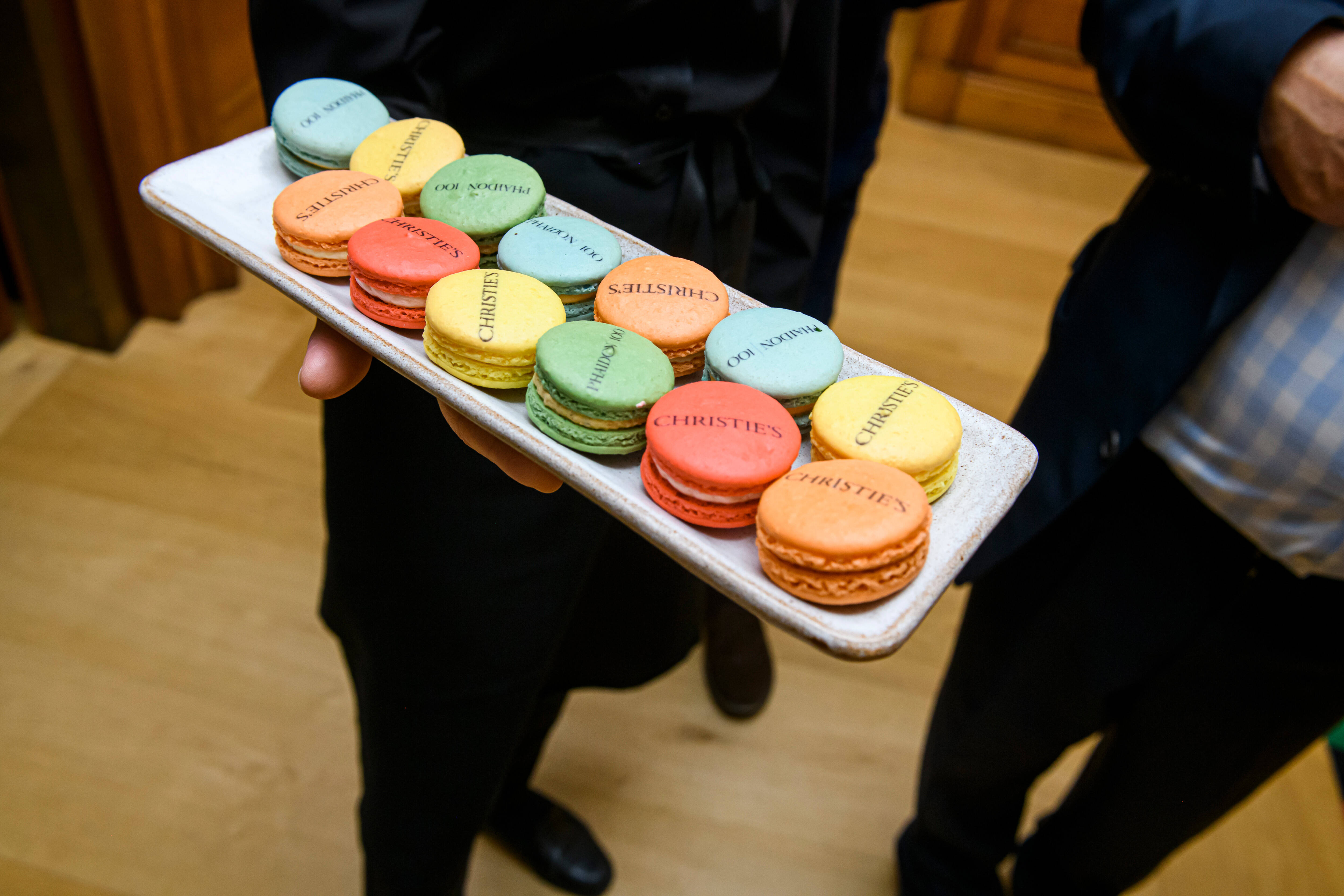 Christie's nibbles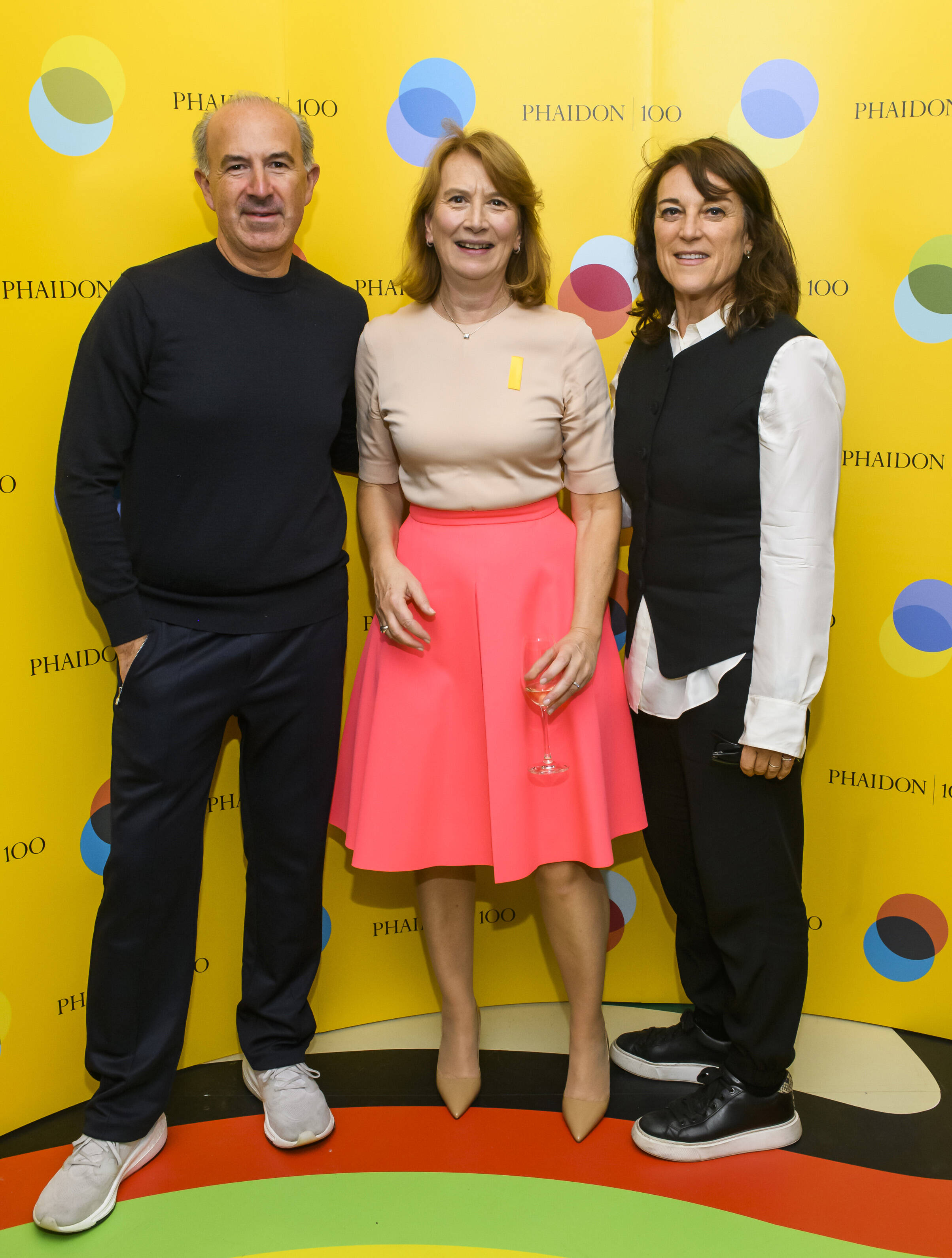 Sam Hecht, Emilia Terragni, and Kim Colin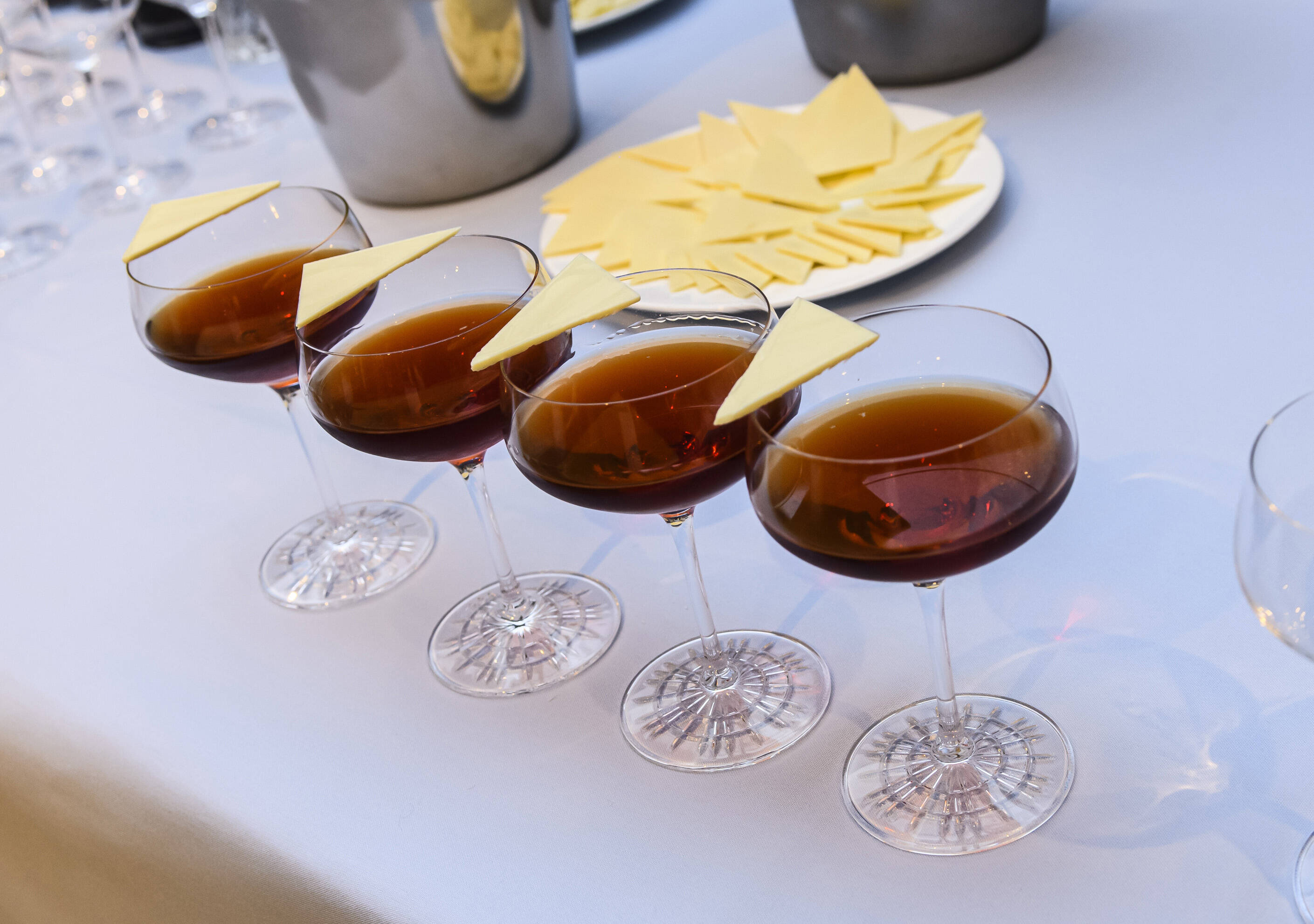 Lining them up!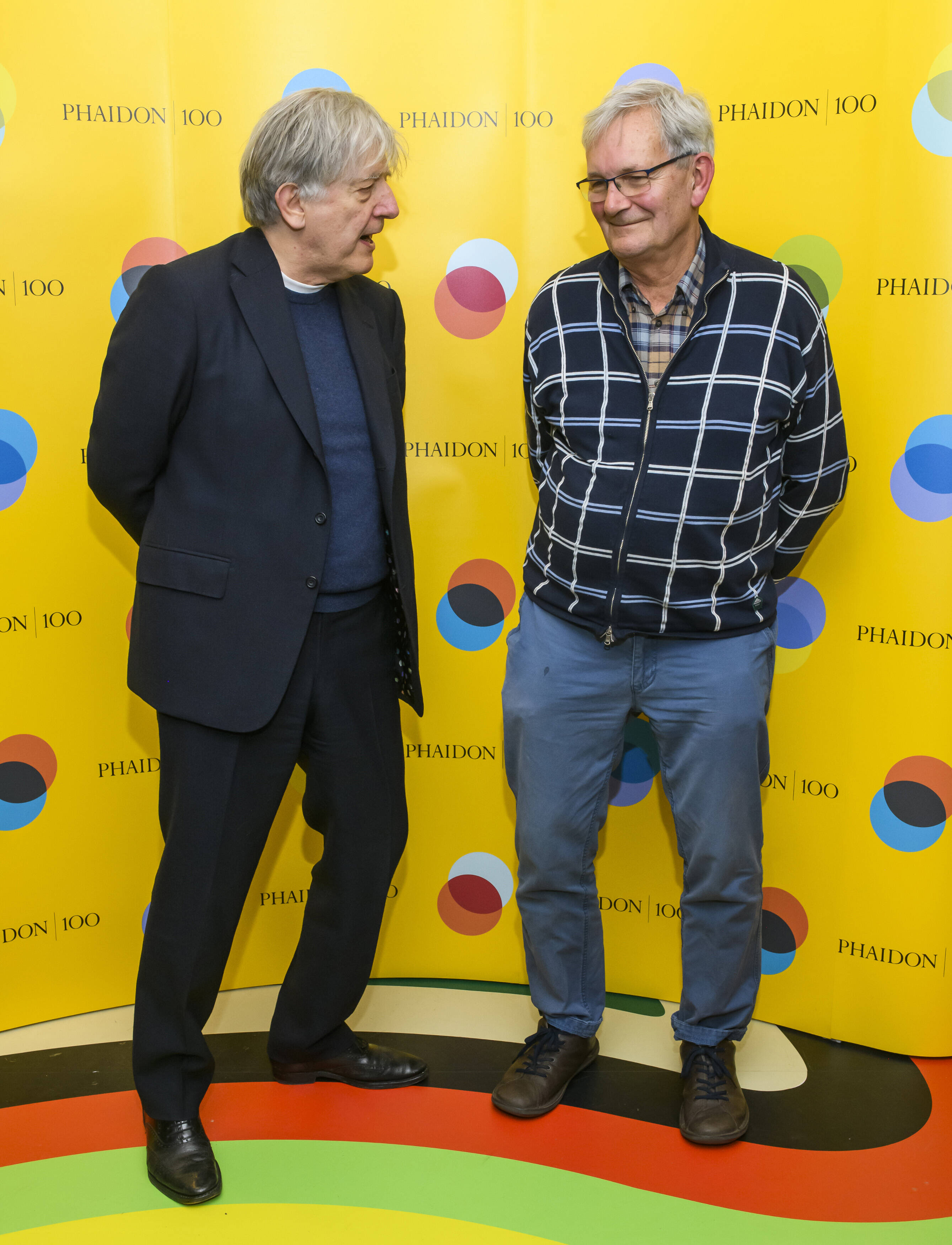 Deyan Sudjic and Martin Parr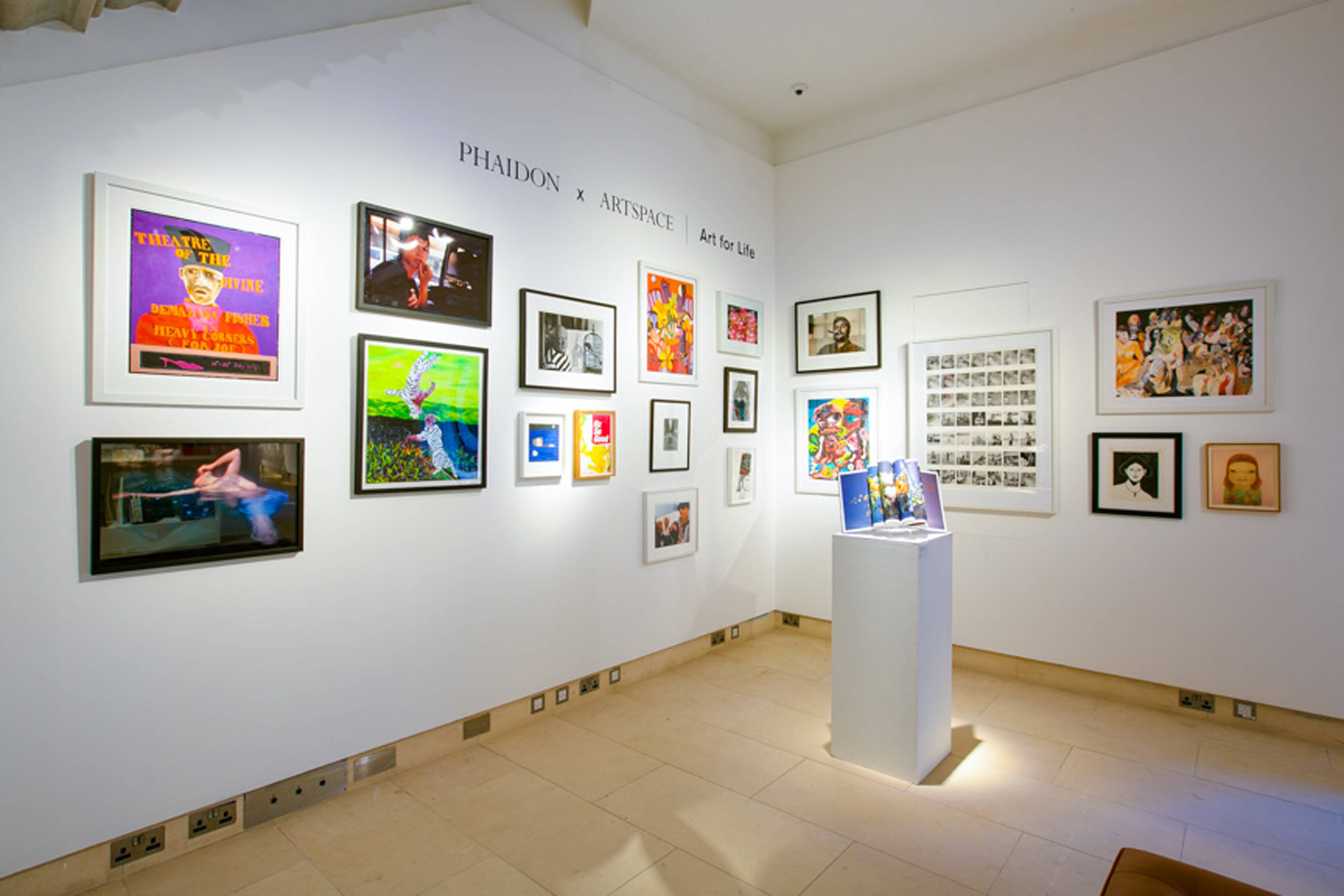 The Artspace editions at Christie's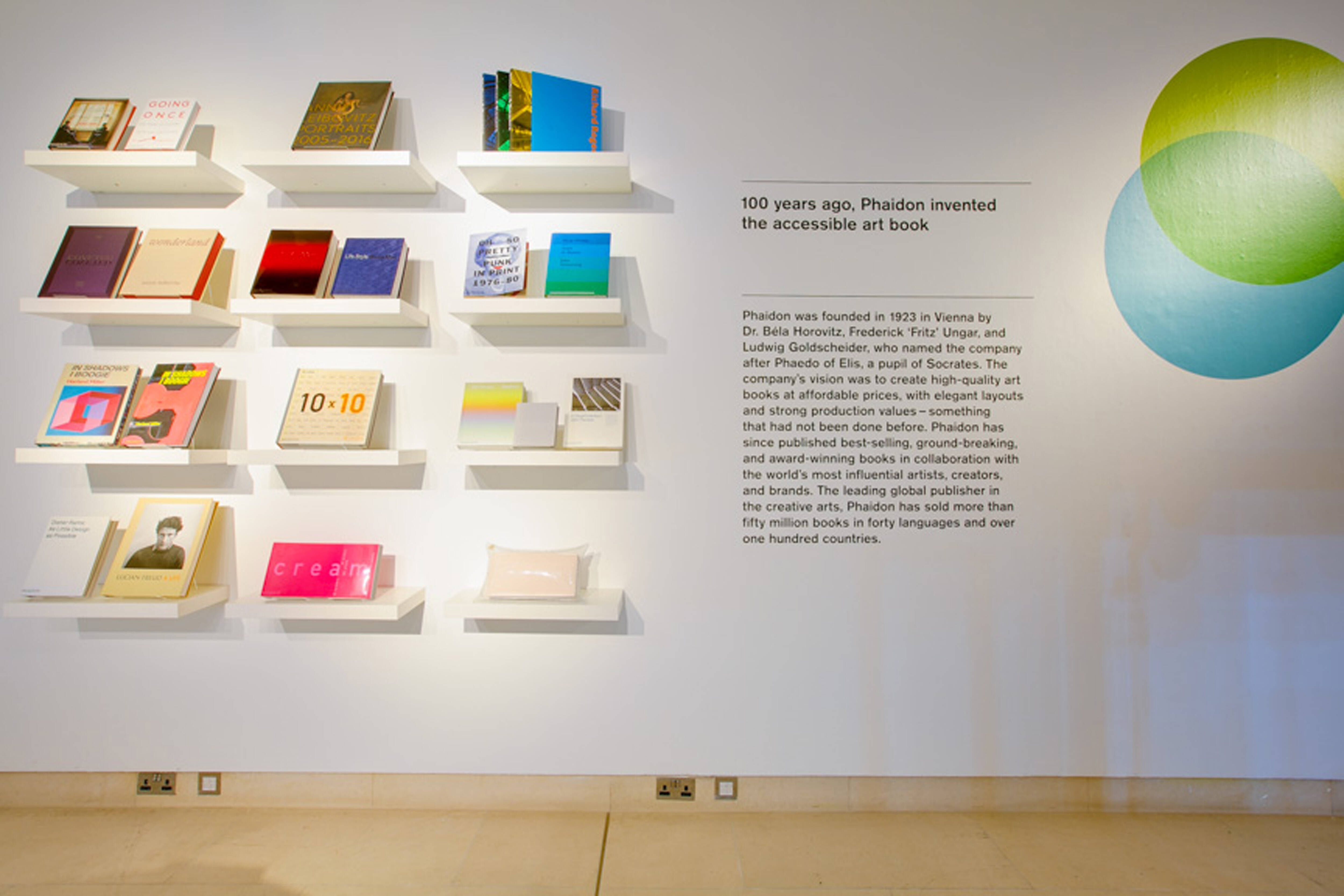 Part of the exhibition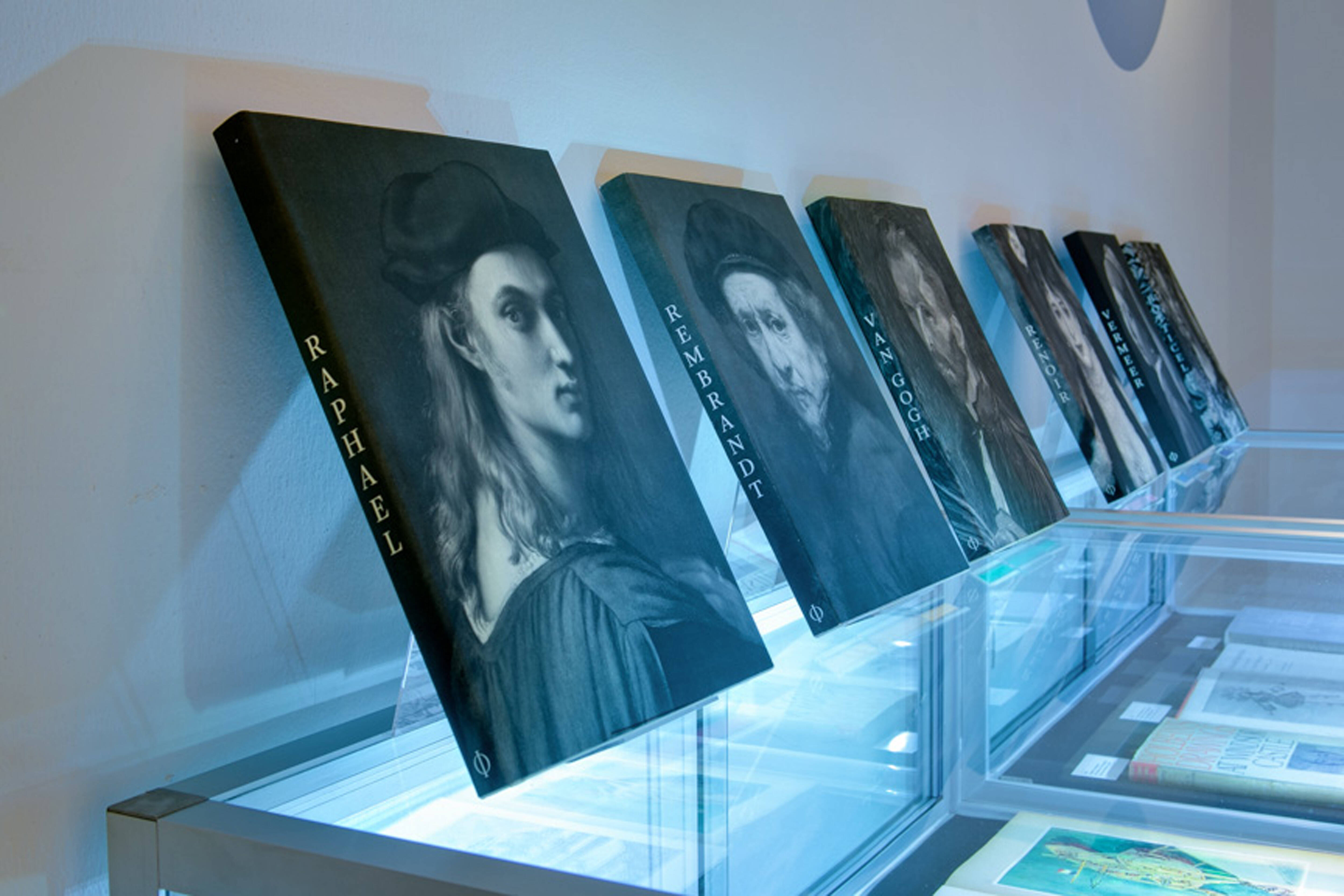 Part of the exhibition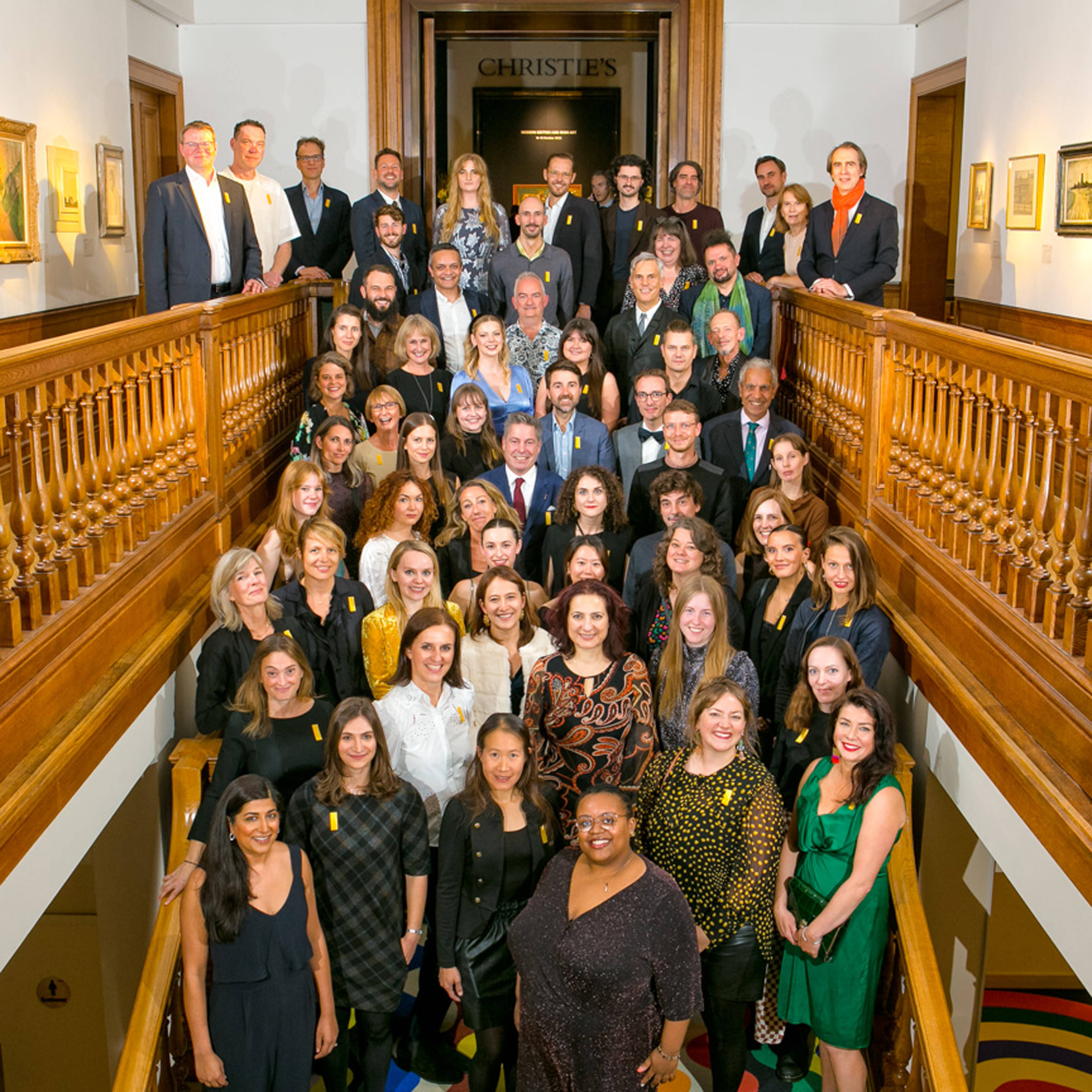 Some of the Phaidon staff without whom...