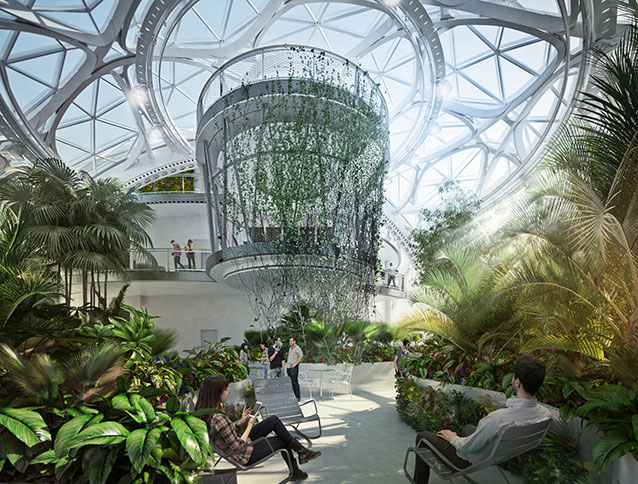 Amazon plants out its Spheres
The tech firm is bringing a little Amazonian-style biodiversity to Seattle as it propagates its new meeting space
The online retail behemoth Amazon hasn't got a great deal in common with the Amazon basin in South America, though that's about to change, with the planting of Amazon.com's ongoing development in Seattle.
This ambitious new headquarters is being constructed by US architectural practice NBBJ as part of its greater redevelopment of the Denny Regrade neighbourhood in Seattle on behalf of the tech giant.
The project, Amazon in the Regrade, consists of three high-rise office towers, two mid-rise office buildings, and one multi-purpose meeting centre. NNBJ hopes the project will be certified LEED Gold, thanks in part to that multi-purpose meeting centre. Dubbed the Spheres, this trio of interconnected glass-and-steel domes will contain tens of thousands of plants and trees from around the world. This flora won't only help with the development's environmental certification; as NNBJ explains: "exposure to nature is proven to put people at ease and help them think more creatively, the spheres are designed to help Amazon employees feel and work their best."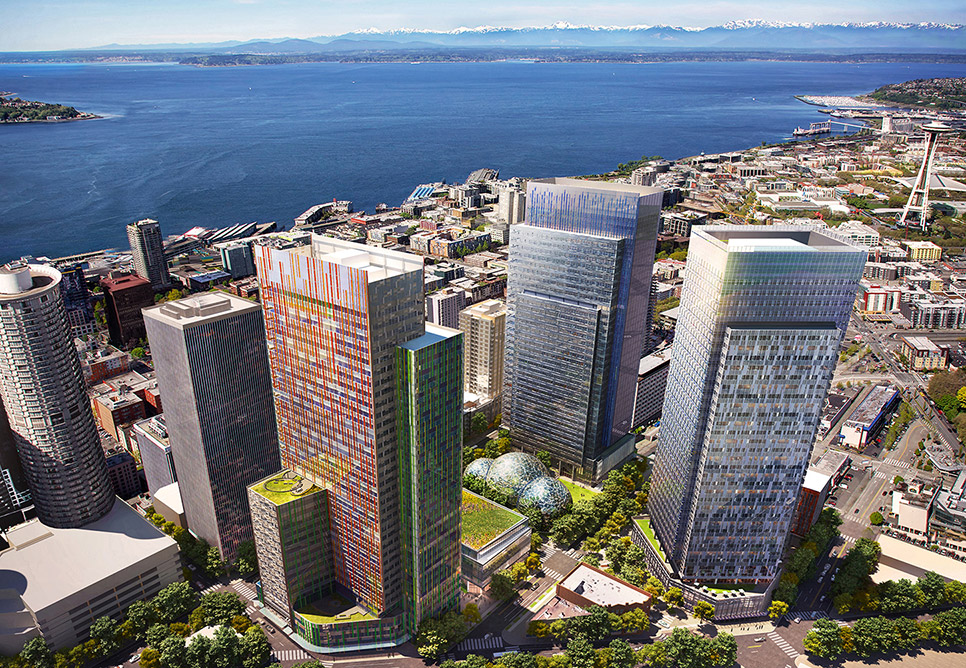 With that in mind, NNBJ have begun planting out these huge, greenhouse-like developments. Wired reports the Spheres will house about 40,000 plants, including Australian tree ferns, African aloe trees, and many other mosses, flowers and succulents. Accommodating employees among all this biodiversity is challenging Wired explains. The Spheres will maintain "a pleasant 72 degrees with 60 percent humidity during the day," the magazine reports, "while at night they're a more plant-friendly 55 degrees with 85 percent humidity."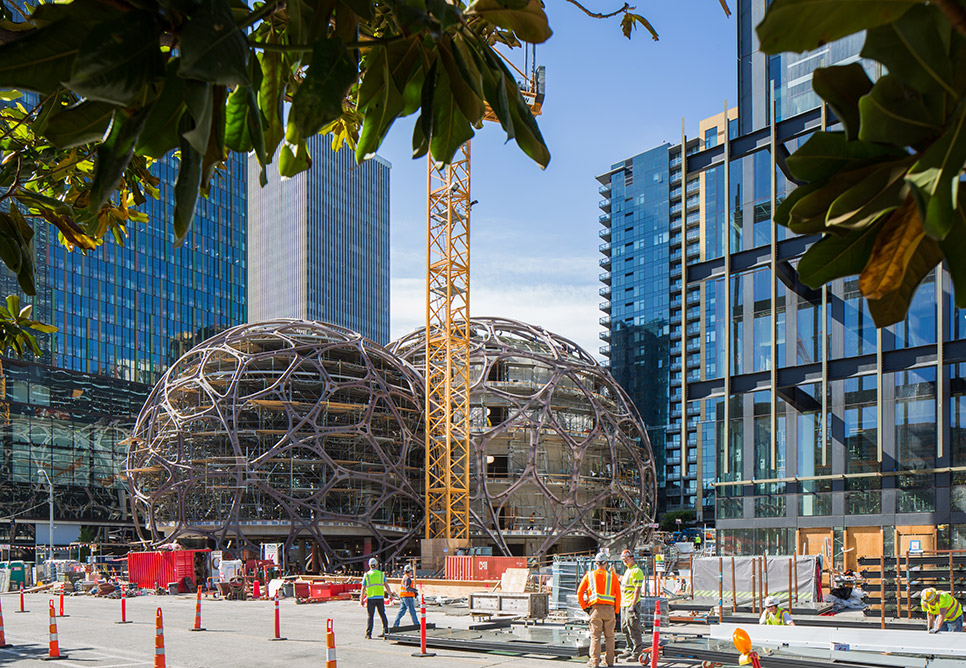 High-tech environmental control is second nature for the firm that brought you the Echo. However, when it comes to watering these plants, Ron Gagliardo, senior manager of horticultural services at Amazon, apparently believes a man and a watering can is still the best solution. "The collection is so diverse that putting everything on automatic sprinklers would be really difficult," he tells Wired. So maybe look out for Ron and co among the fronds, when the development opens in 2018.
For more on contemporary landscaping get 30:30 Landscape Architecture; for more on great gardens, old and new, get The Gardeners' Garden.