Snohetta new story
adfasdf asdfasdf asdf
Snøhetta is hoping to put a small Norwegian harbour town on the map with this diamond-shaped office building. The angular form and sloping sides of Powerhouse Telemark in Porsgrunn give away its talents – this is a building that promises to produce more energy than it consumes.
The irregular shape of the 6,500sqm, 11-storey building is dictated by the site and environmental conditions. So its biggest sloping roof is south facing and will act as a solar panel, capturing and retaining energy in this south-easterly corner of the country. The panels will be supported by a system of heat exchangers and heat pumps, with the aim of achieving an energy-positive metric over a life cycle of 60 years.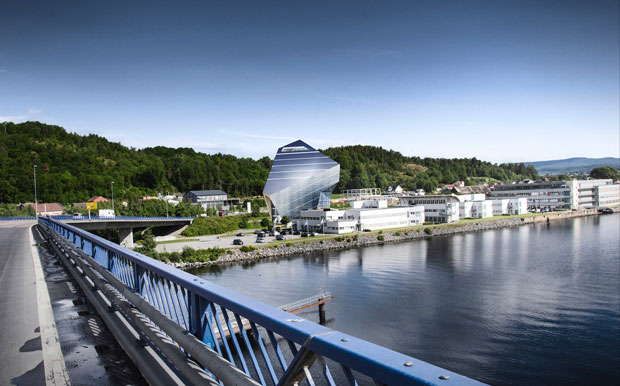 "The future is all about thinking big, bold and long term," says Snøhetta's founding partner Kjetil Trædal Thorsen. "With its innovative solutions and design, we believe this building will inspire commercial real estate developers worldwide to push the limits of what buildings can accomplish."
As well as exemplary eco-creds, Powerhouse Telemark – named after the county of Telemark - will have all the trappings of a modern workplace: a foyer, gym, cafeteria and an open, landscaped roof terrace, which may be open to the public.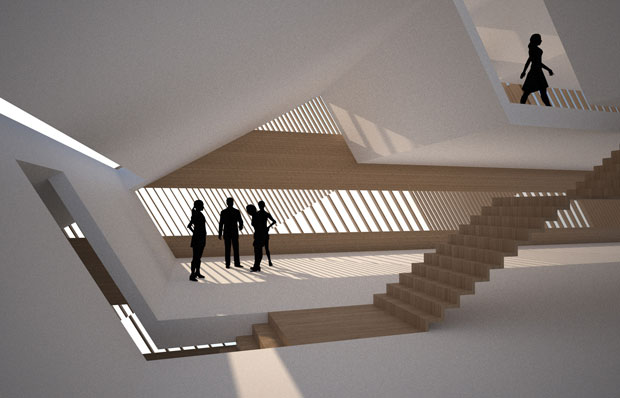 The ambitious $17 USD project is being led by developer Emil Eriksrød, who has plans for other such buildings around Norway. In fact Snøhetta's design for 35,000-strong Porsgrunn follows on from their scheme for Powerhouse Brattørkaia, which is under development in the Norwegian city of Trondheim, 650km north of Porsgrunn. But if Powerhouse Telemark finishes on time in 2019, it might pip Brattørkaia to the post as the northern-most building to give more energy than it takes.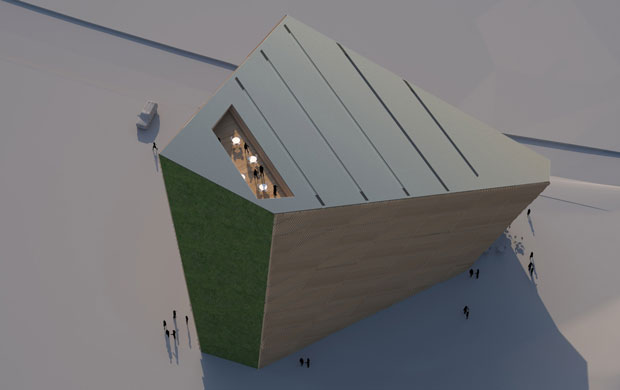 Look out for our forthcoming Snohetta book (is it signed yet ? ) coming soon . . . And for more on Nordic design check out our forthcoming book The Red Thread Nordic Design which celebrates this deep-rooted aesthetic, showcasing the diversity of design from Scandinavia and Finland via more than 200 objects - from everyday items to exquisitely produced decorative glassware, and from traditional handmade textiles to mass-produced products found in homes across the globe. The title is actually taken from a metaphor, common in the Nordic countries, of a shared and highlighted characteristic (like a long connecting thread in woven material), that runs through and connects themes, ideas, stories, and, in this case, design. Pre-order The Red Thread Nordic Design here.